Easy Sliced Bread Pizza
There is ?something? in pizza that could really make me drool. When craving hits me, it is really difficult to ignore or resist such a desire. While the ?probably best pizza restaurant? in Sri Lanka which I featured before in my post ?Best Pizza in Sri Lanka? is just a 30-minute ride from our area of residence, it is only open at night and not available during the afternoons when cravings usually arise. To make things worst, there are only a few other pizza houses or restaurants serving decent pizzas particularly in the city which we frequent during weekends. Therefore, easy ways of preparing pizza within the limited resource of our accommodation is something I have been continuously exploring.
In connection with this, I have already posted how to make a home-made chunky pizza sauce and a home-made crust or pizza shell in the past. In addition, I have prepared and featured how I make pizzas like the ?Chicken Sausage Pizza? and my all-time favorite, ?Shrimp Garlic Pizza?. While I always make sure that at least, I have a regular stock of pizza sauce, I usually ran out of shell as its preparation takes a longer time which I hardly have during weekdays, after office hours. So out of necessity, I have been preparing pizza using sliced bread as crust. And I should say, the resulting pizzas aren?t bad. They also have that ?something? which I always wanted in a real pizza and the most important thing is that they always satisfy the cravings. :-)
With the ordinary flat bread pizza crust available in the frozen section of groceries here, which we found to be quite thick and too bready, I guess using sliced bread is in fact a better alternative in the absence of our home-made pizza shell. For as long as crusty and firm sliced bread are used, an amazing pizza is in the making.
The ingredients needed to make this easy and quick fix pizza are sliced bread or sandwich bread, of course, some sausage or ham or bacon or salami or any other processed meat you like, good quality mozzarella cheese, some fresh vegetable for toppings like tomatoes, mushroom, chili peppers or bell peppers or capsicum, onions, etc.
As normally done in creating pizzas, all fresh vegetable ingredients are properly washed and chopped or sliced into correct topping sizes, cheese are grated or if too soft, crumbled, sausages or other meat products are lightly fried or cooked and thinly sliced. Then, everything are arrange within easy reach during cooking along with the gorgeous chunky pizza sauce.
First preheat your oven to 375 - 400 degrees Fahrenheit (°F). That?s about 190 to 200 degrees Celsius or Centigrade (°C) or Gas Mark No. 5 - 6 on your oven.
In a perforated pizza pan or better yet pizza stone or baking stone, arrange about 4 slices of bread, more if your pan is wider. Evenly spread about 1 to 2 tbsp pizza sauce, with all the chunky goodness, on each slice of bread.
Then distribute the vegetable ingredients on top which, in this case, are just tomatoes, chili peppers and oyster mushroom. On top of the veggies, evenly scatter the delicious sausages cut up to small pieces.
Put the pan inside the pre-heated oven and bake for about 10-12 minutes or until the toppings are cooked through and the bread crust lightly toasted to golden brown.
Take it out from the oven and quickly spread the crumbled mozzarella cheese on top. Return it to the oven and cook for 5 minutes further or until the cheese has cooked through and melted just right. Don?t overcook the cheese.
With such a stunning pizza, it is so human to immediately take a piece, grab a bite and forget the lesson we already learnt many times before that while cheese in pizzas seems perfectly cool from the outside, it could still be scorchingly hot in the inside. :-(
But a few burnt taste buds will not thwart us from continuously enjoying this sliced bread pizza with all that juicy but still crispy veggies, tasty sausage and sumptuous melted mozzarella cheese. After all, we probably have a large glass of ice cold cola drinks by your side prior to eating, which comes very handy in such events of fiery incidents. :-)
Try this at home??.but avoid a blatant mistake?.?make sure to have the first bite when the melted cheese is really cool, in and out. Enjoy! c ?,)
You may like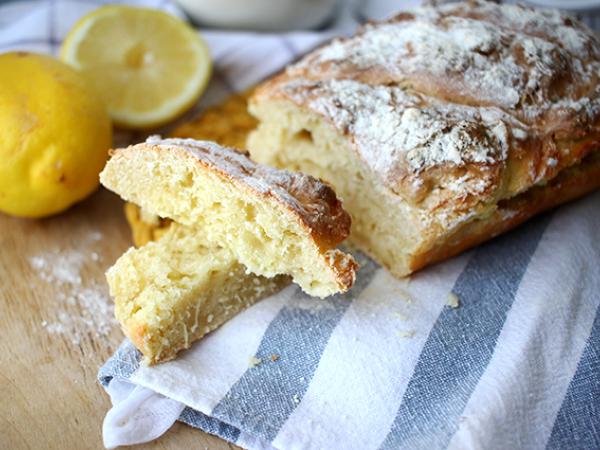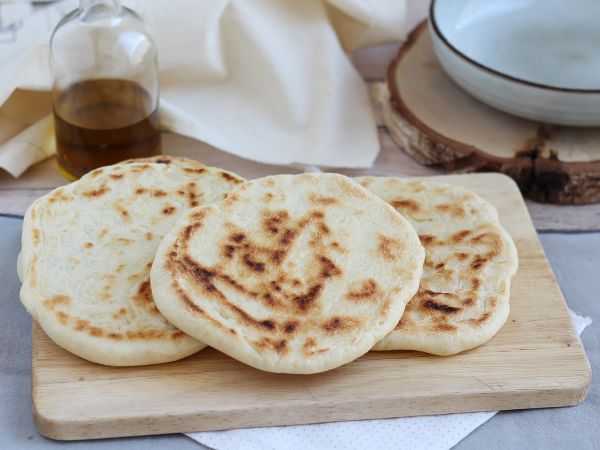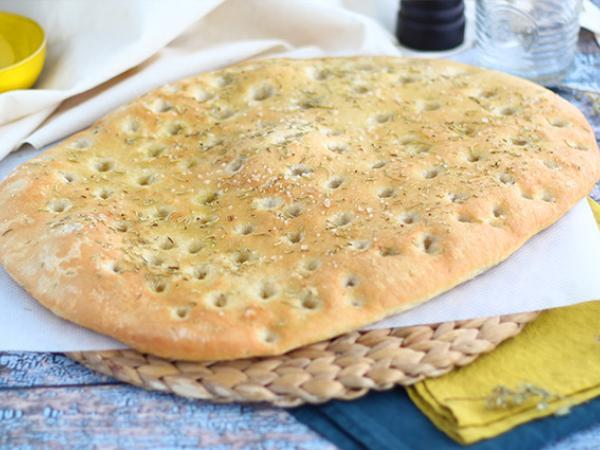 Recipes
Related articles