Black chickpea sprouts korma ? oil free
Black chickpea sprouts korma ? oil free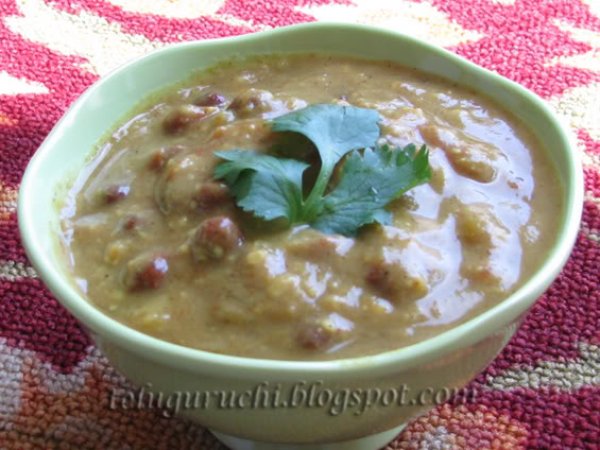 Delicious, mouth-watering curry. Try it!
Ingredients
- 2 cups sprouted Black Chickpeas (Kala Chana, Mudi Senagalu)
---
---
---
- 2 or 3 Green Chilies, chopped fine
---
---
---
- A
clove
of Garlic, chopped
---
- A small piece of Ginger, chopped
---
- 2 or 3 teaspoons Chickpea Flour
Preparation
Add the sprouted black chana in a bowl or pan, pour some water, cover and let it cook for some time.
When the chana looks soft and cooked, add all the chopped veggies and mix well. Add turmeric and cilantro and stir well.
Pour little water and leave the pan for some time until the onions become soft.
Mix besan with little water to make gravy and pour into chana mixture. This makes the curry into rich gravy.
Adjust salt and turn off the flame.
Related recipes
Recipes