Black pepper chicken pie
Black pepper chicken pie
Preparation
Pie crust :
Put the flour in a large bowl. Using the tips of your fingers, rub the butter into the flour, until the dough is crumbly and well mixed. Add in the water and beaten egg. The pie crust dough should be smooth but not too soft. If it's still crumbly, add more water.
For pie filling:
In a pan, brown the carrots and potatoes, followed by mushrooms and chicken. It is important that all these are cut to about the same size for even cooking.
Add the salt and pepper (if needed), the black pepper sauce and water. Half cover the pan with a lid and cook for a few minutes. Remove from pan and transfer the filling to a plate to cool. Preheat the oven to 240 deg Celsius. Grease a muffins tray.
With a rolling pin, roll out the pie crust dough to line the bottom of the muffin tray. Fill in the pie filling and cover the top with another pie crust dough. Seal the edges properly so that the filling will not leak out in the process of baking.
Glaze the top of the pie with beaten egg and use a fork to poke some holes so that the filling inside can be cooked through.
Put in the oven and bake for about 30 minutes, or until golden brown.
Photos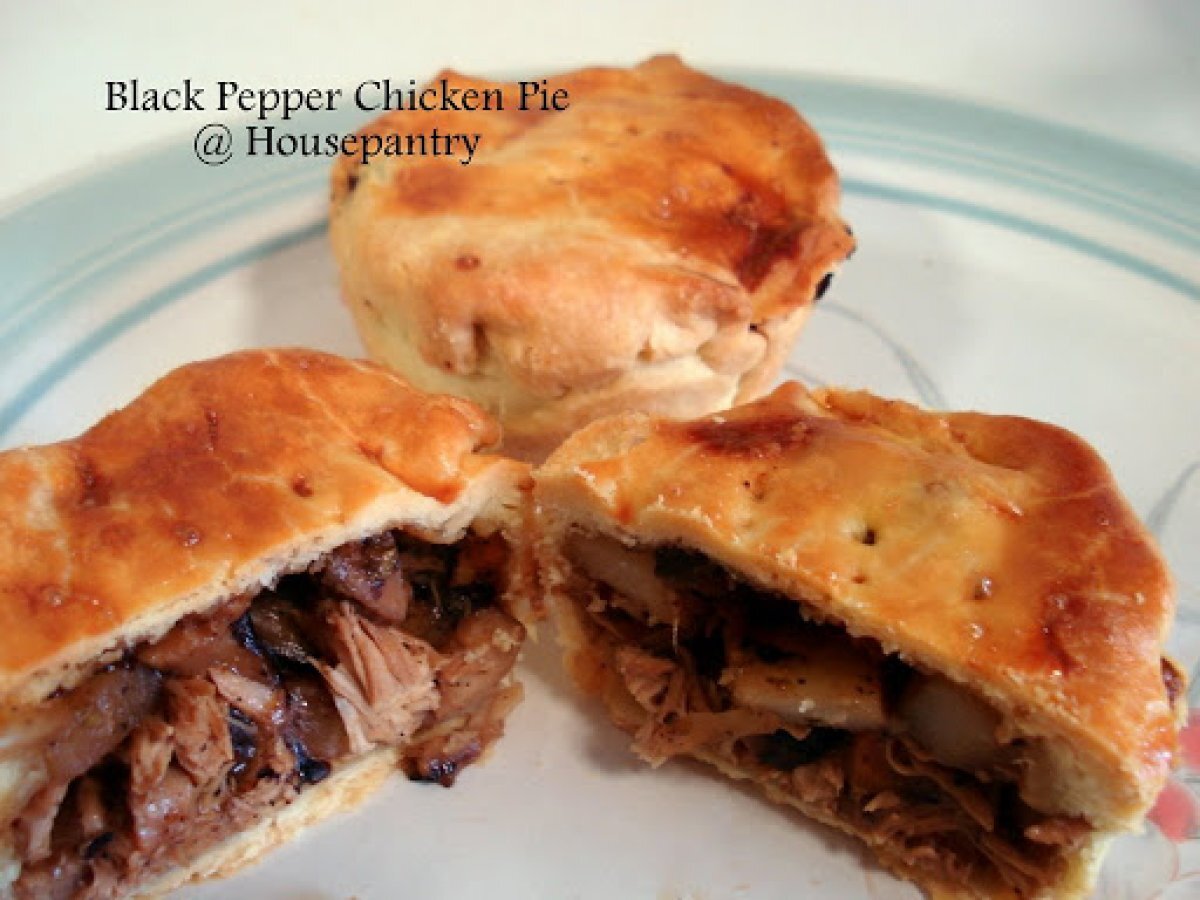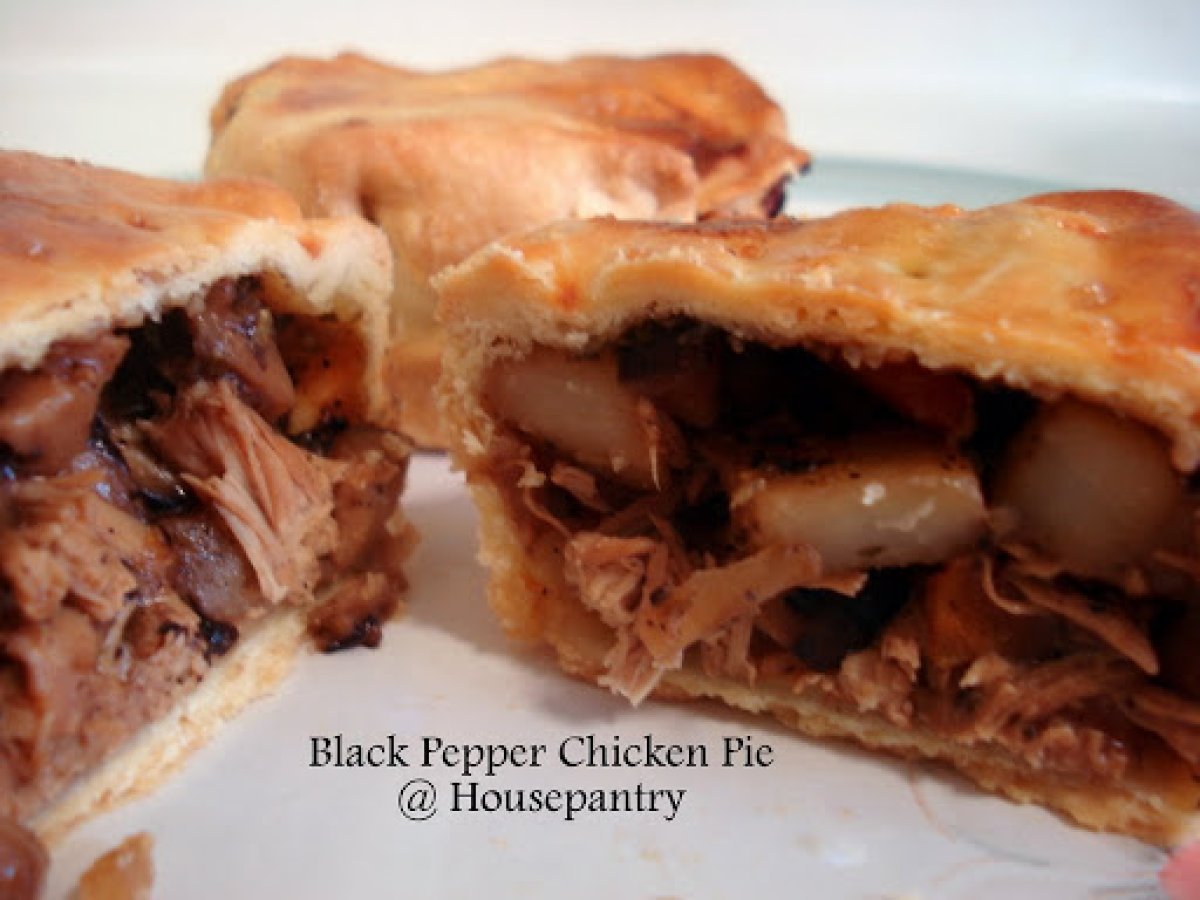 Questions:
You may like
Recipes