Cat cora's hirino psito, slow roasted pork
Cat cora's hirino psito, slow roasted pork
Here a receipt easy to realize for a good dish to share itself in family! it is a delight rt they are very appetizing.
Ingredients
2 tablespoons Kosher
Salt
---
---
One 5 pound
pork
butt or pork shoulder
---
---
---
1 cup all-purpose flour, approximately
---
2 tablespoons olive oil
---
1/2 cup Alma?s mustard, recipe included here ( may add fruited version)
---
1/2 cup brown sugar
---
4-5 dashes Worcestershire sauce
---
1/4 cup Bourbon whiskey
Preparation
Mix the salt and pepper together and rub over all sides of the pork.
Make 5 slits each on the top and bottom of the roast and insert a garlic clove and sage leaf into the slit. Wrap the roast in plastic wrap and refrigerate over night.
Preheat oven to 250. Place flour on a plate and pat flour on pork, coating all sides. Dust off excess flour. Hear oil in a large skillet over medium high heat. Brown pork on all sides, until golden brown, about 15 minutes.
Transfer meat to roasting pan. Combine 1/2 cup of Alma?s mustard with the brown sugar, Worcestershire sauce and bourbon. Stir until smooth.
Smear the meat with about 1/2 to 2/3 of the mixture, or enough to coat all sides of the meat . Cover the roasting pan with foil. Roast meat for 4 hours.
Remove foil and spoon the remaining mixture over the top of the roast.
Return to oven and roast uncovered for an additional 2 hours, or until the meat is completely falling off the bone.
Photos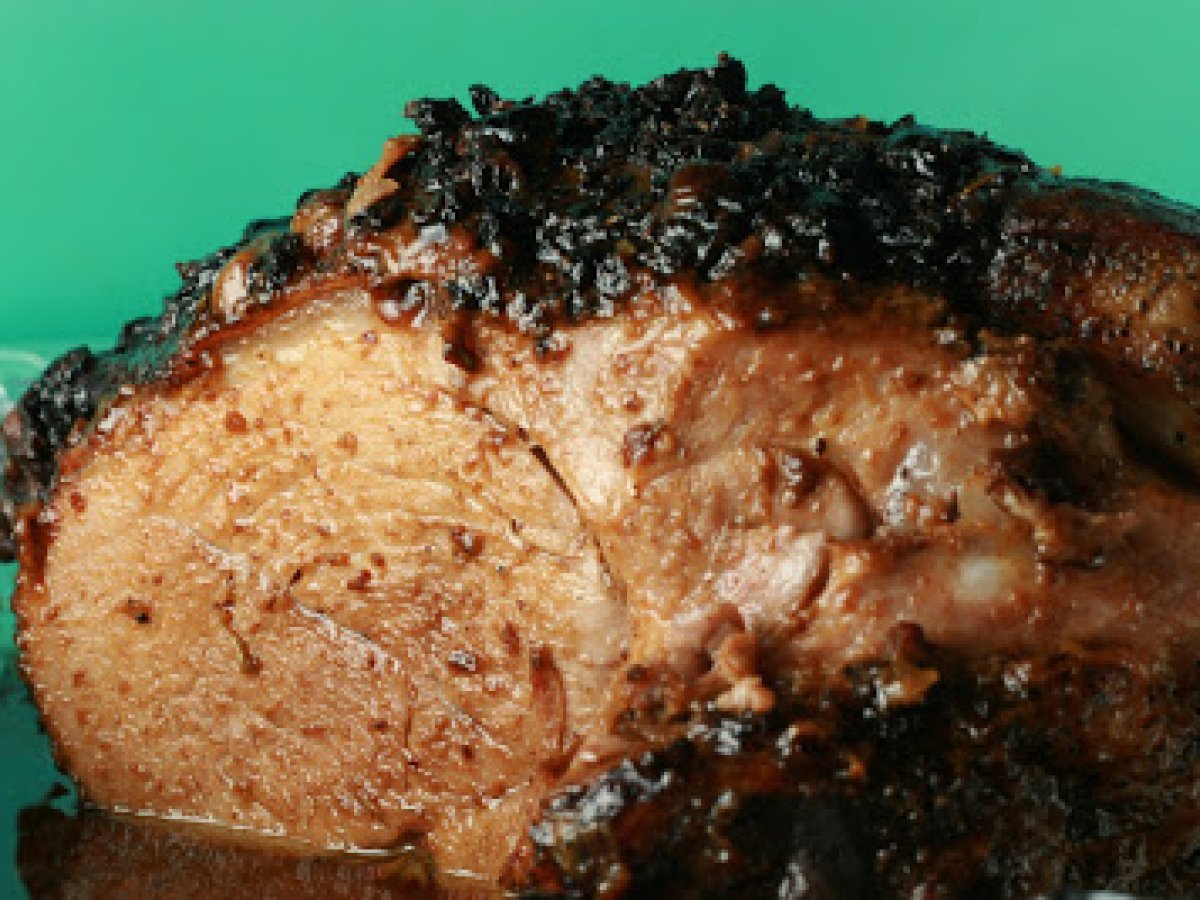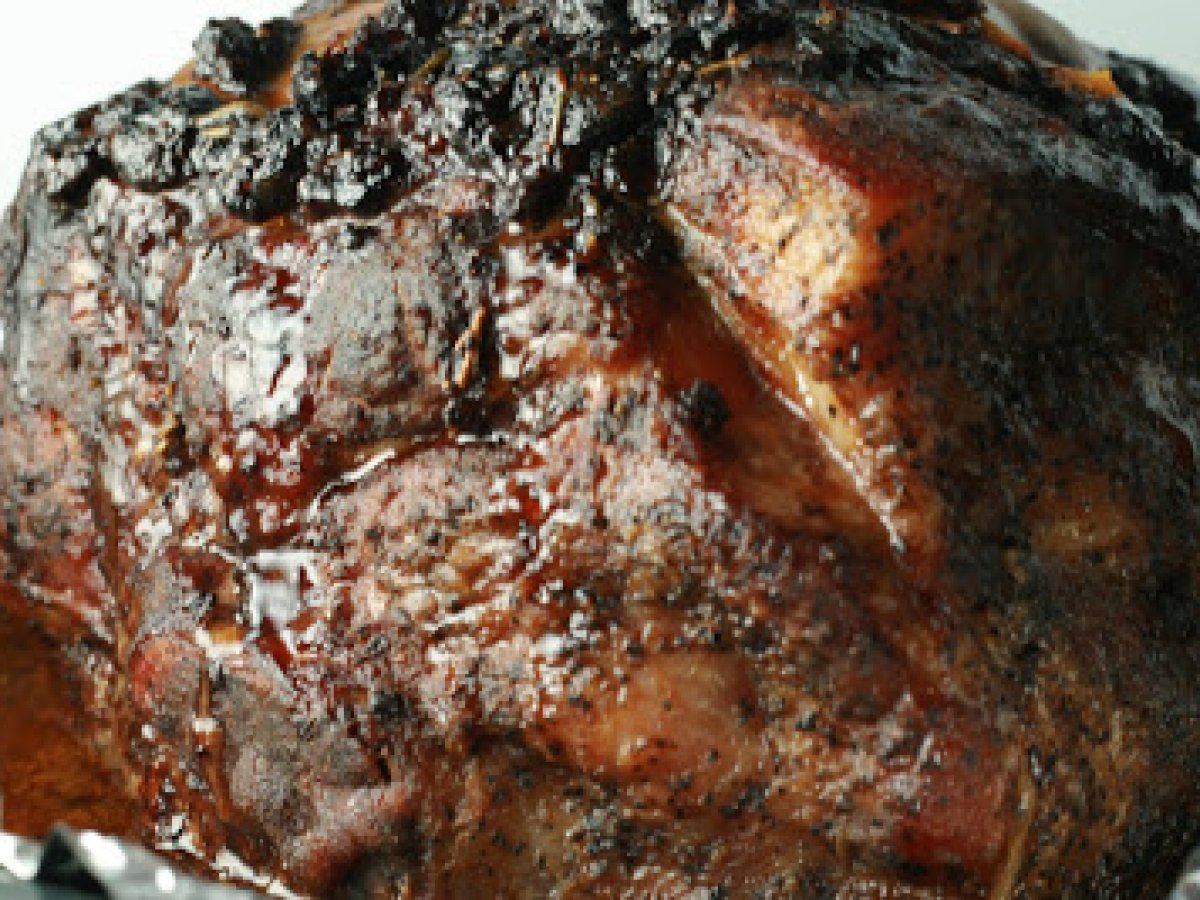 Questions:
Related recipes
Recipes