Litson kawali (pan-roasted or deep fried pork belly)
Preparation
Arrange the slabs of pork belly in a large, heavy casserole and cover with enough water. Let the water boil on high heat. Scoop out all the scum that will appear on the surface during the initial boiling stage.
When the broth is clear, adjust the heat to low and add all the above ingredients and continue simmering until the pork is just tender. The meat should be tender but the skin and fat should still be firmed enough to allow nice blistering when frying.
Remove the meat from the broth, let it cool, drain and slightly dry up. You can wrap and freeze it if frying is to be done some other time. Filter the broth and discard the spices and vegetables. Spoon out the oil that will float on the surface of the broth. Set aside both broth and collected oil for other use.
To fry, heat enough oil in a large kawali or deep frying pan. Deep fry the pork slab until the skin is golden brown and crispy. Let the meat cool on normal room temperature. Afterwards, fry it again to make the skin real nice and extra crisp. As the frying involves huge amount of oil with a very high temperature, extra care and proper precautions should be observed.
Place the cooked meat in a shallow bowl and let to cool for while. In the meantime, prepare your steamed rice and favorite dipping sauce which are either the simple spiced vinegar or the creamy lechon sauce. Atchara or the Filipino pickled green papaya also goes well with the dish.
When about to eat, the crispy slab of pork should be chopped to bite sizes. All you need is a sharp heavy knife and a quick chopping action to cut through the crispy skin of the meat. This food maybe fat laden but utterly delicious.
Photos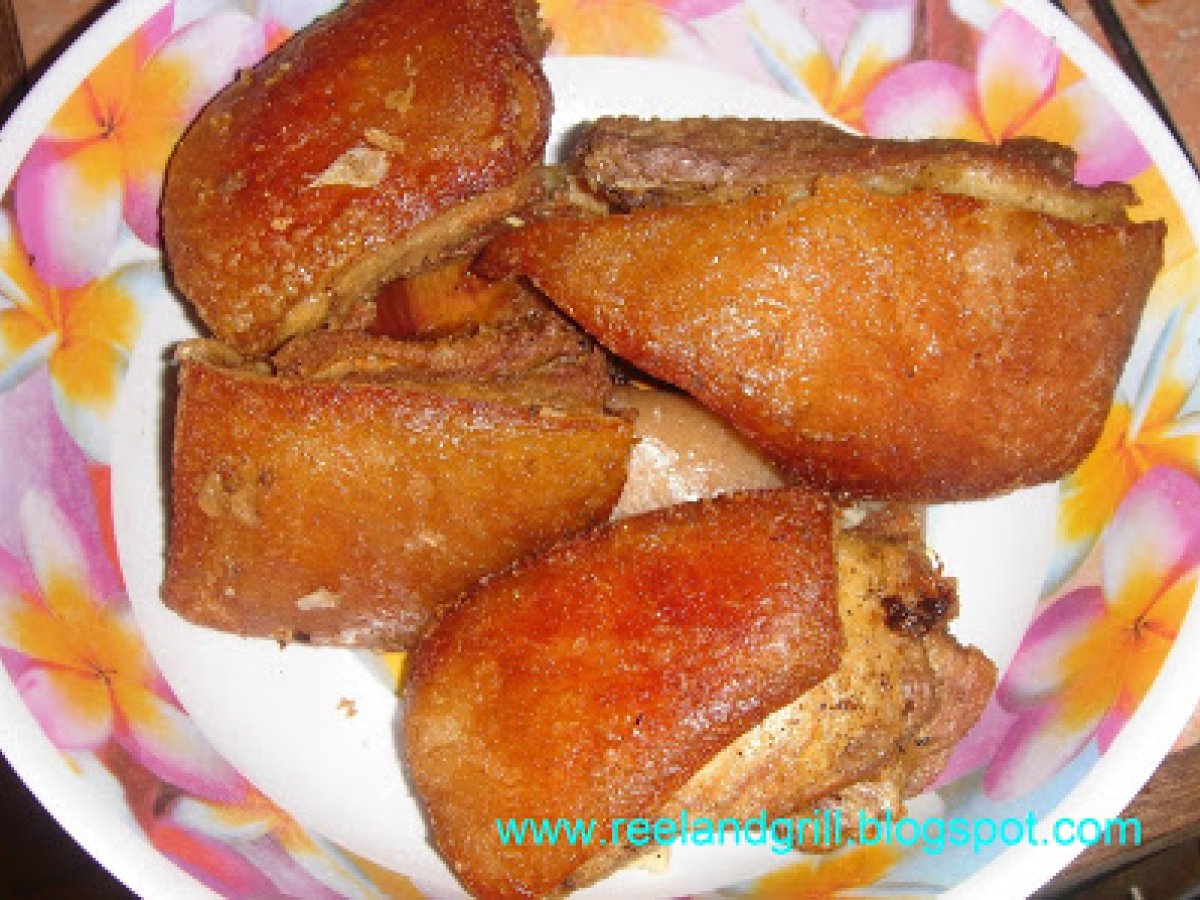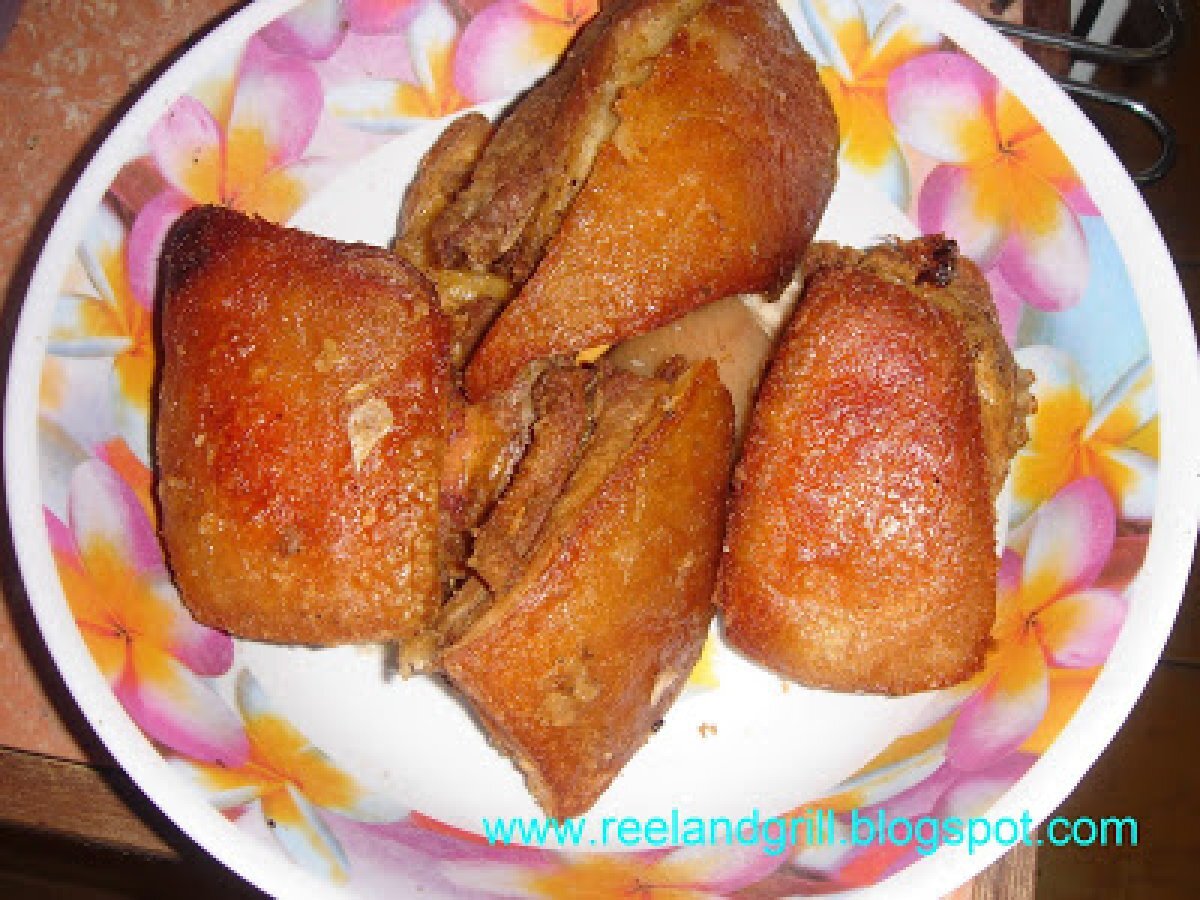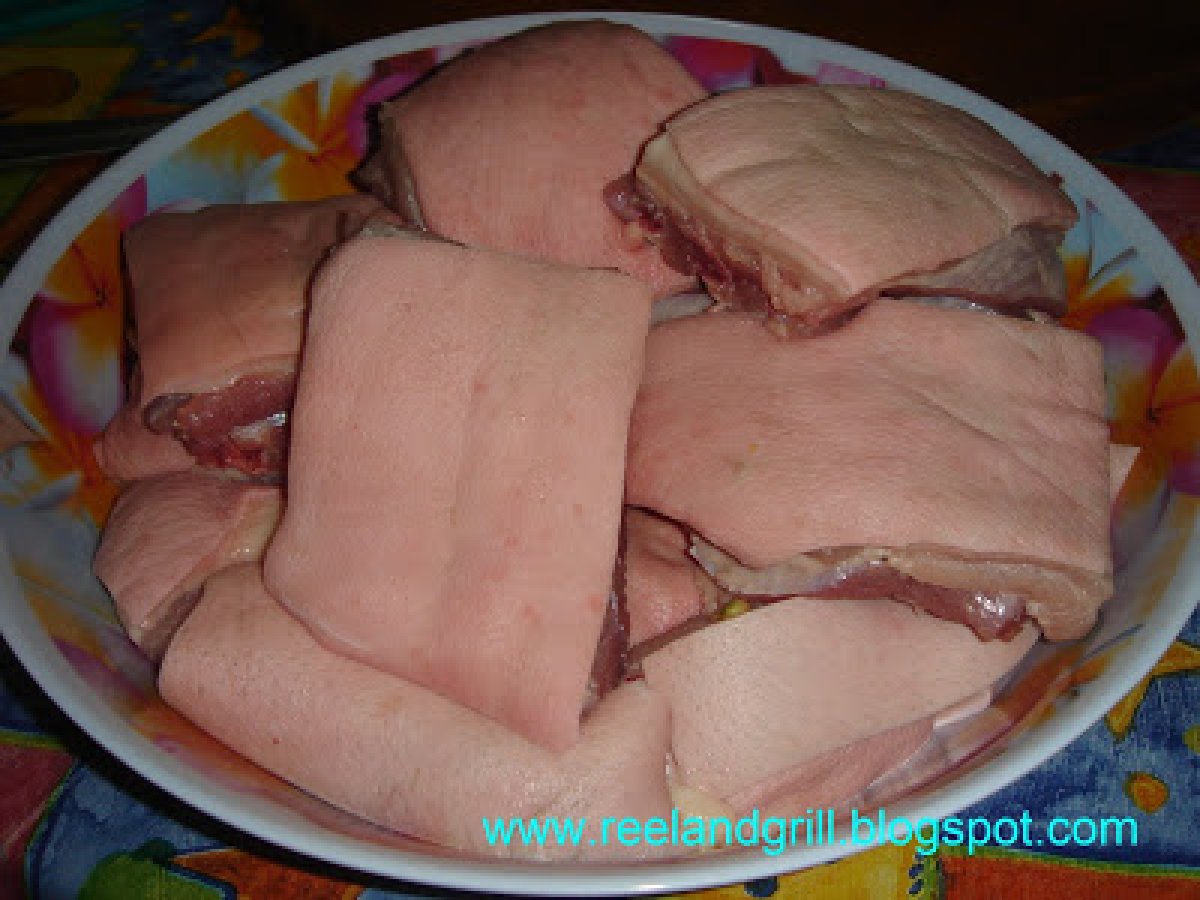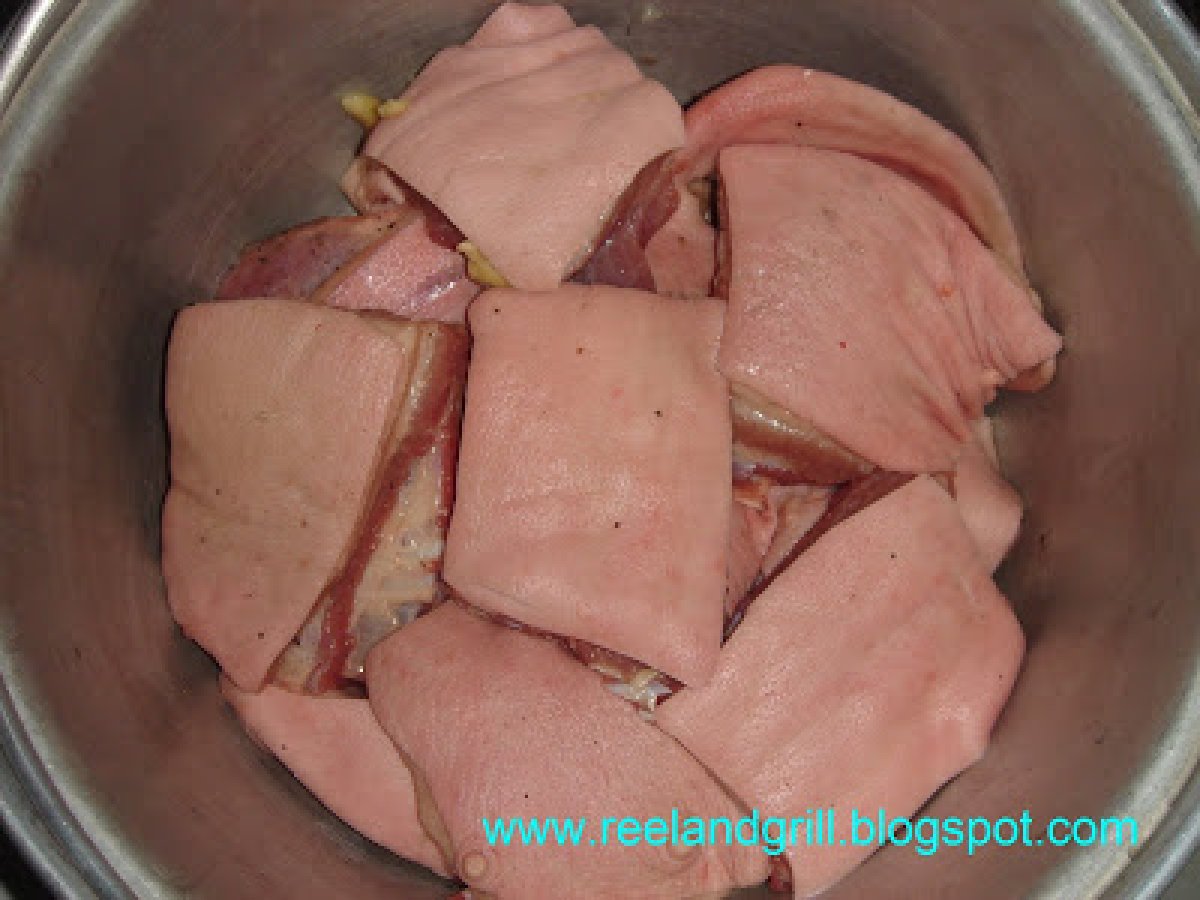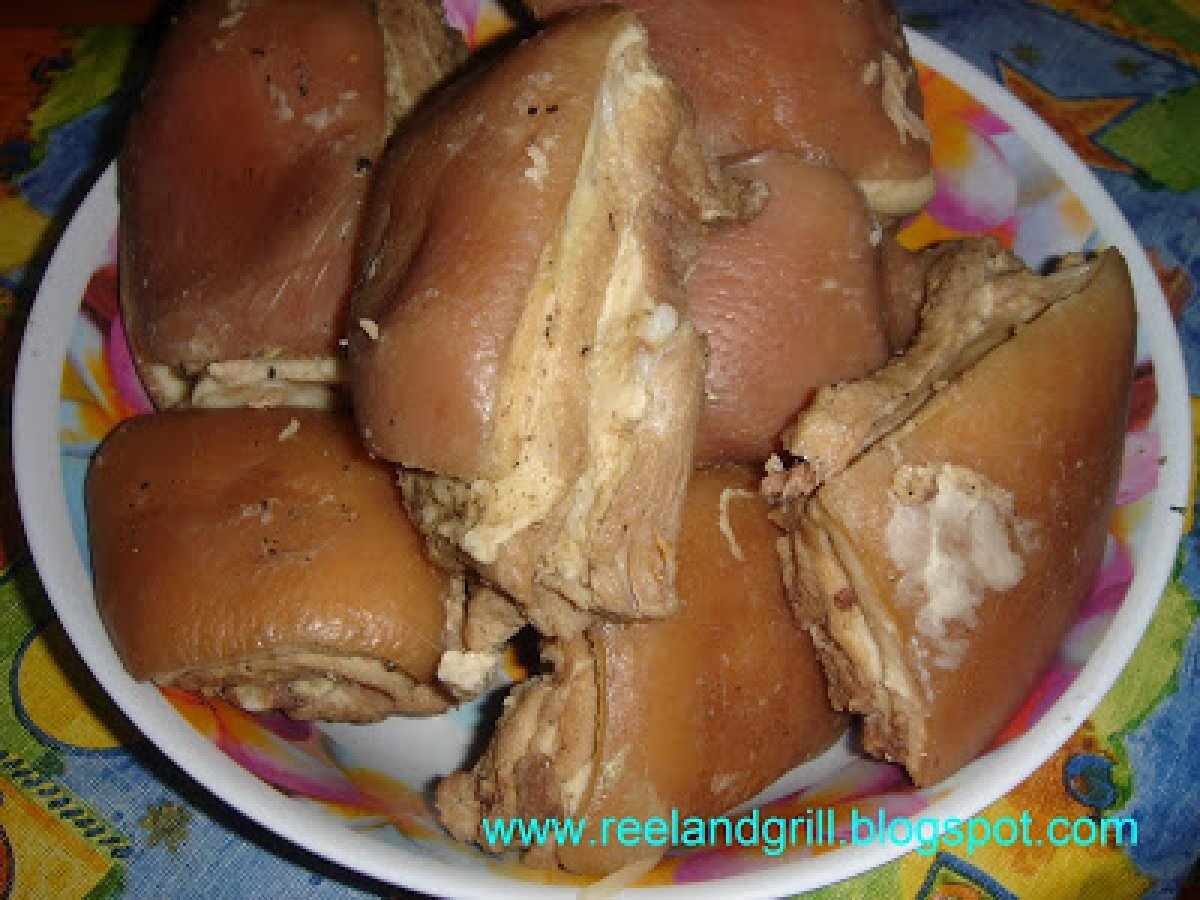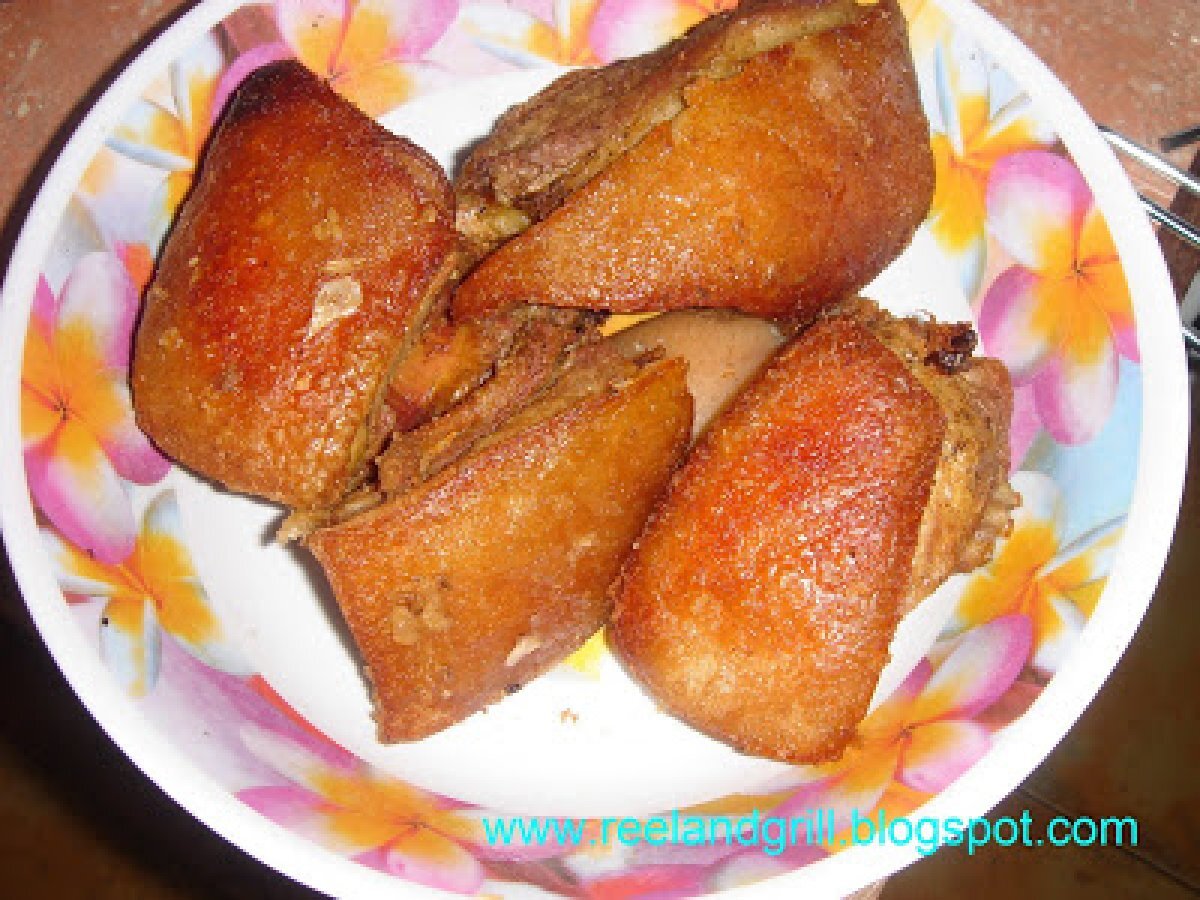 Questions:
You may like
Recipes