Chicken casserole with mustard and mustard seeds
Preparation
Preheat oven to 180C/350F. Prick the chicken thighs with fork then marinate with lime juice and salt. Wash and drain.
Heat 1 tbsp of olive oil in a flameproof casserole dish over a medium heat, and cook the chicken thighs until golden. Remove from the dish. While waiting the chicken thighs are cooked, sauté sliced onion and garlic until fragrant. Remove from heat.
Add the remaining olive oil to the casserole dish. Add the onion, garlic and leek over medium heat until soft. Add the mushrooms, carrots and cook again until the mushrooms are soft and browned and most of the liquid has evaporated.
Add the sour cream, wine, lime juice, mustard and mustard seeds then bring to boil for 2 minutes. Return the chicken thighs to the casserole dish, season well, cover and place it back in the oven, cook for 1 hour until the sauce has thickened. Season well.
Photos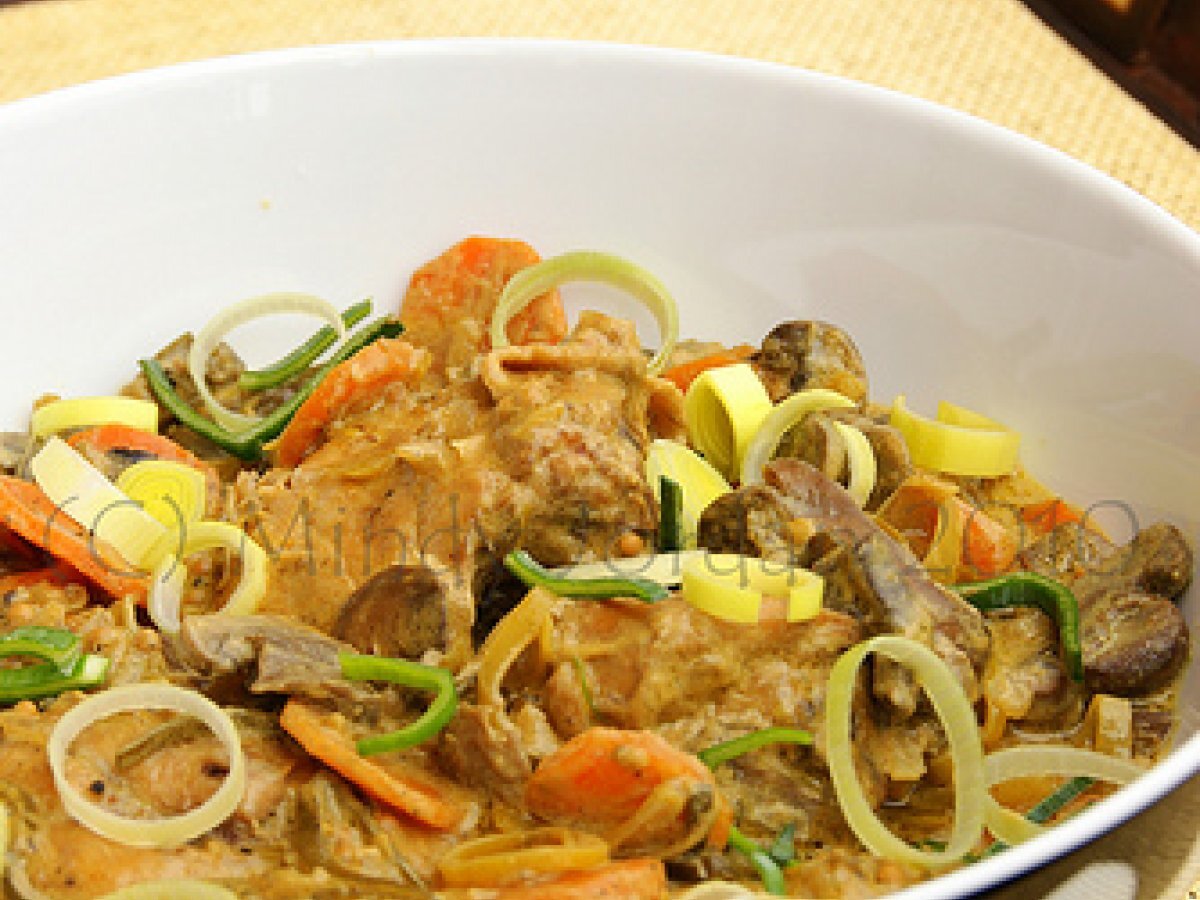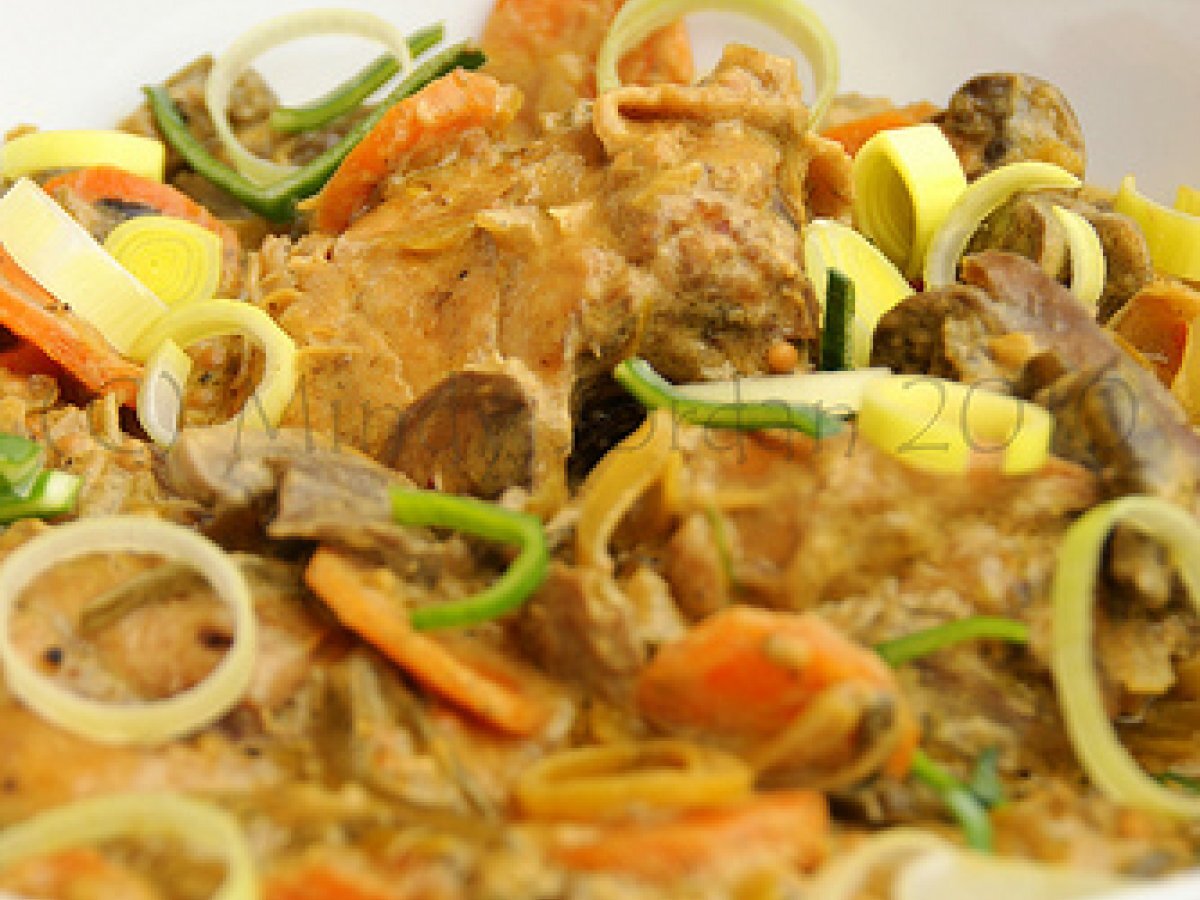 Questions:
Related recipes
Recipes