Chicken with mango - video recipe !
Chicken with mango - video recipe !
or
A sweet and sour recipe that will make your tastes travel all around the globe !
Ingredients
---
---
200 oz mangos
---
Sesame seeds
---
---
Pepper
---
---
---
Water
Preparation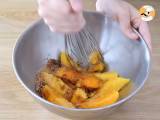 Step 1
Cut mangos in chunks and crush them. Mix it with all the other ingredients except the chicken, until your mix is quite liquid.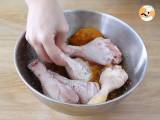 Step 2
Add the chicken thighs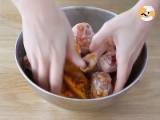 Step 3
Mix using your hands. Cover the bowl and let marinate at room temperature during 1 hour.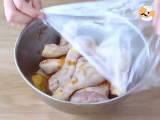 Step 4
Then, take the cover off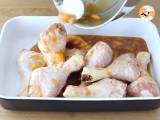 Step 5
Put everything in a cooking tray
Step 6
Bake for 45 minutes at 400°F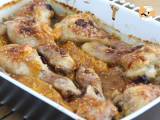 Step 7
You can leave it 15 minutes more with the grill function of your oven on to make the chicken gold. There you are !
---
---
Related recipes
Recipes
Related articles