Corned beef & cabbage
Corned beef & cabbage
The beauty of this dish, apart from the obvious of it being Irish, is that it's a one-pot meal so all the flavor from the corned beef goes into the vegetables which means it's full to the brim with flavor.
Preparation
Mix all brine ingredients together in a large container. Cover brisket with enough water to keep in submerged.
You can brine the brisket 1 day ahead and up to 5. The longer you brine it, the more flavorful it will be.
Once brined begin by simply adding the bayleaves and thyme to the beef in a large soup pot and cover with the broth and water.
Do Not add the cabbage and potatoes. You want enough liquid in there to cover the brisket knowing it's going to cook for 3 - 1/2 hours, so if you need to add more broth or water, do so.
Bring to a boil and once boiling reduce to a simmer partially covered with lid.
Cook for 2 1/2 hours. At this stage add potatoes. After another 15 minutes, add the cabbage.
Cover and continue cooking until the vegetables are cooked and the corned beef is fork tender. To serve, trim the excess fat from the beef and slice the meat against the grain.
Observations:
Serve with some of the boiled potatoes and a wedge of cabbage. Finish by drizzling some of the cooking liquid over the meat.
Photos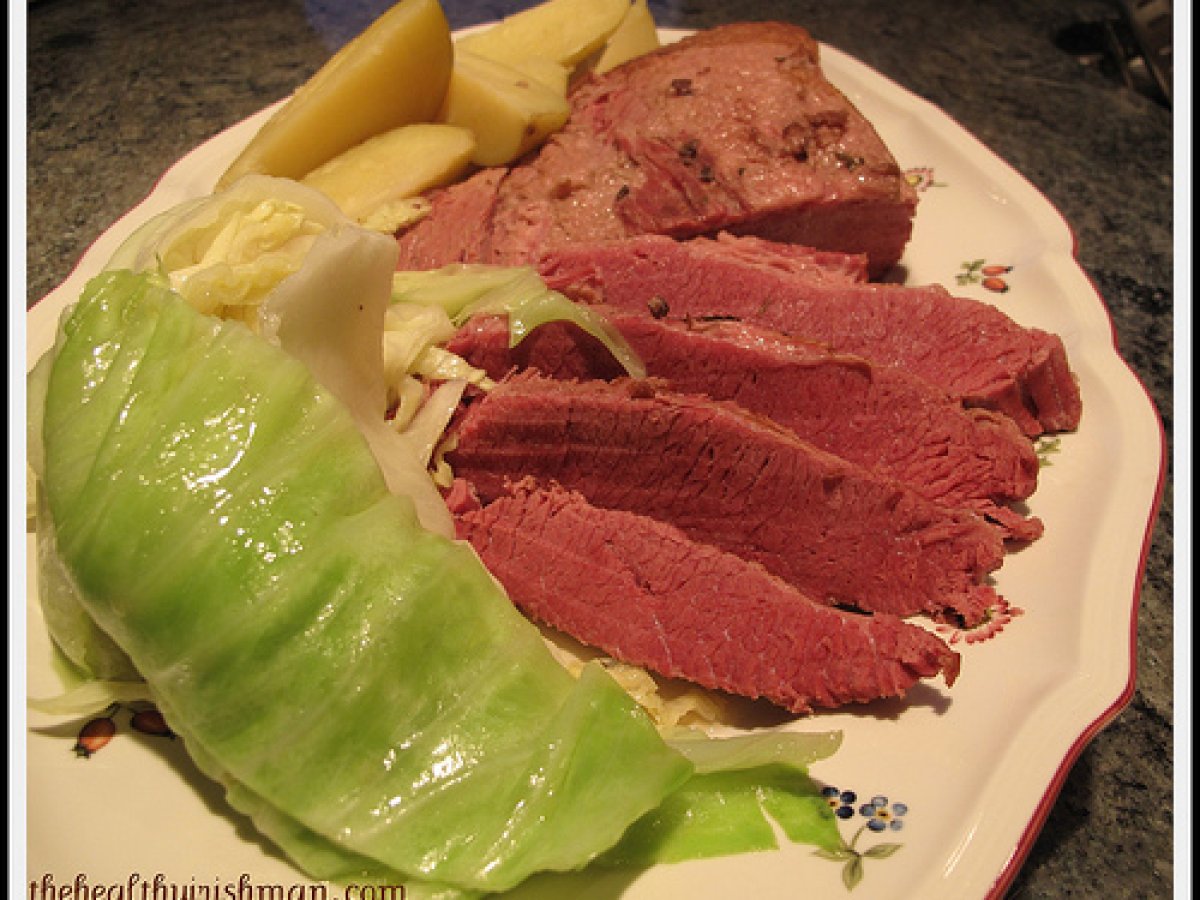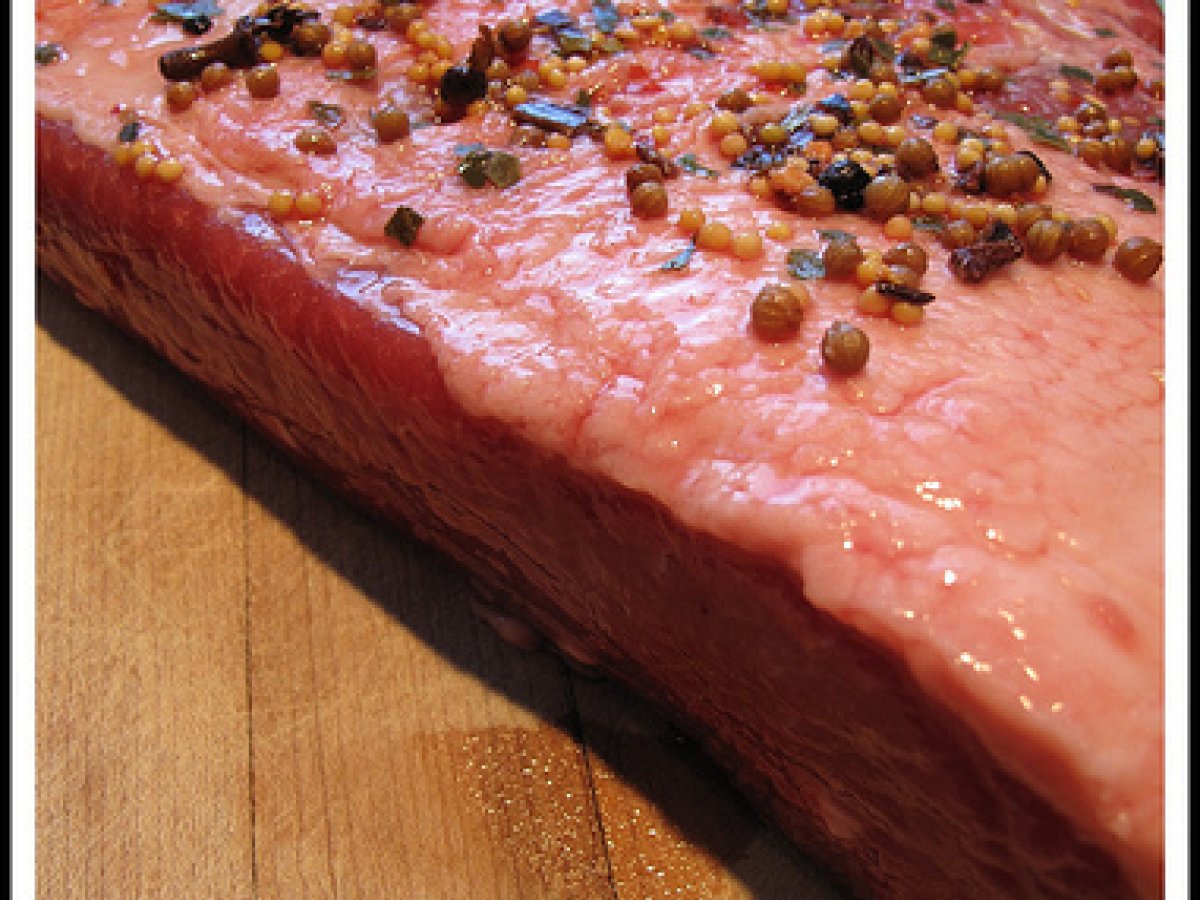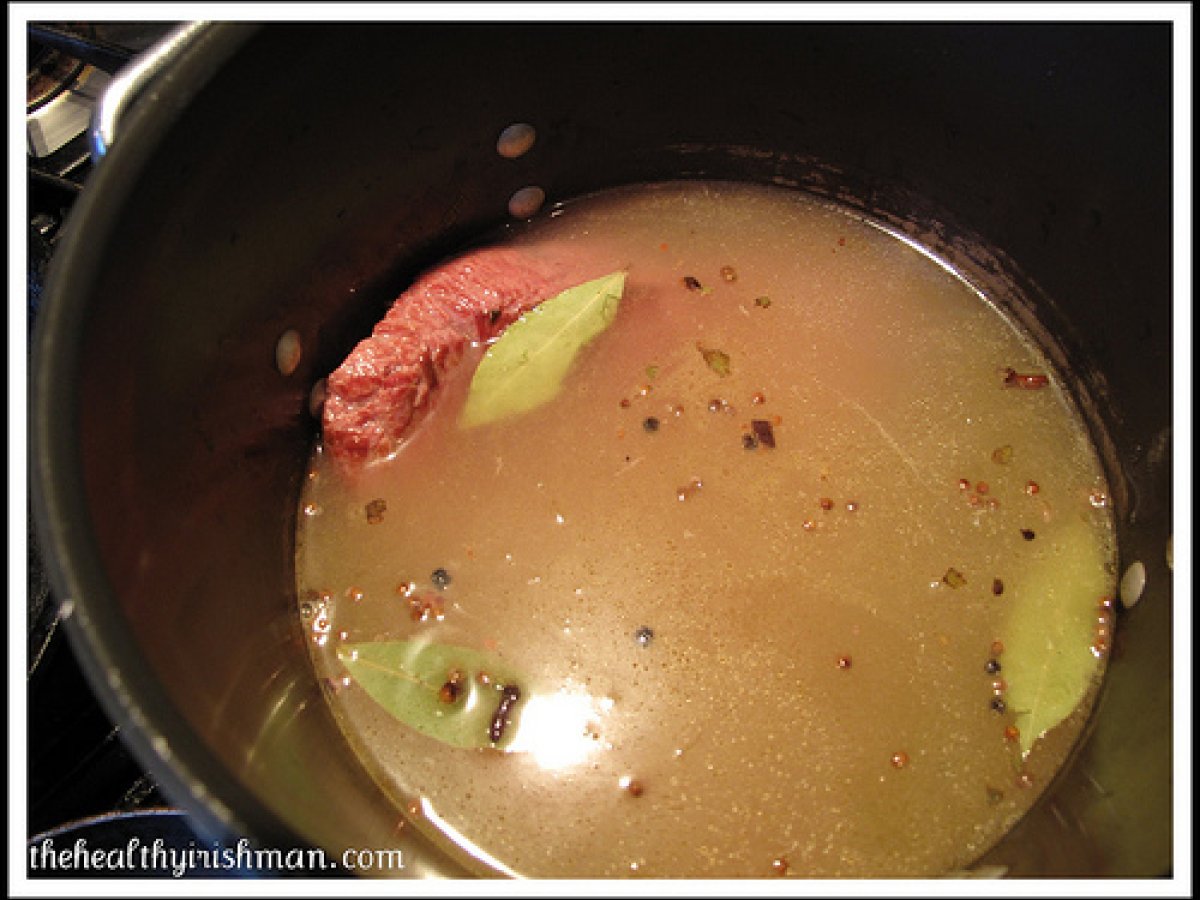 Questions:
You may like
Recipes