Corned beef hash
Corned Beef Hash
Preparation
In a large skillet, over medium heat, add (A).
Cook until the onion softens a bit, and add about 8-10 small cooked and cooled red potatoes, cut into 1 inch chunks.
Season with a little salt and pepper and fry until crispy, about 5-7 minutes.
Reduce heat to medium low and add a good handful of chopped coked and cooled corned beef.
Cook for a couple more minutes in order to heat the corned beef through.
Serve onto warmed platter. Great with eggs cooked any style, and some hot sauce!
The second hash made has the same ingredients, but was prepared differently.
For this one use mandolin to make shoestring potatoes (raw) and cooked the potatoes first until they were tender and crispy, and then added minced onion (so it would cook faster) and then the corned beef.
Finished it off with some green onion and seasoned salt.
Photos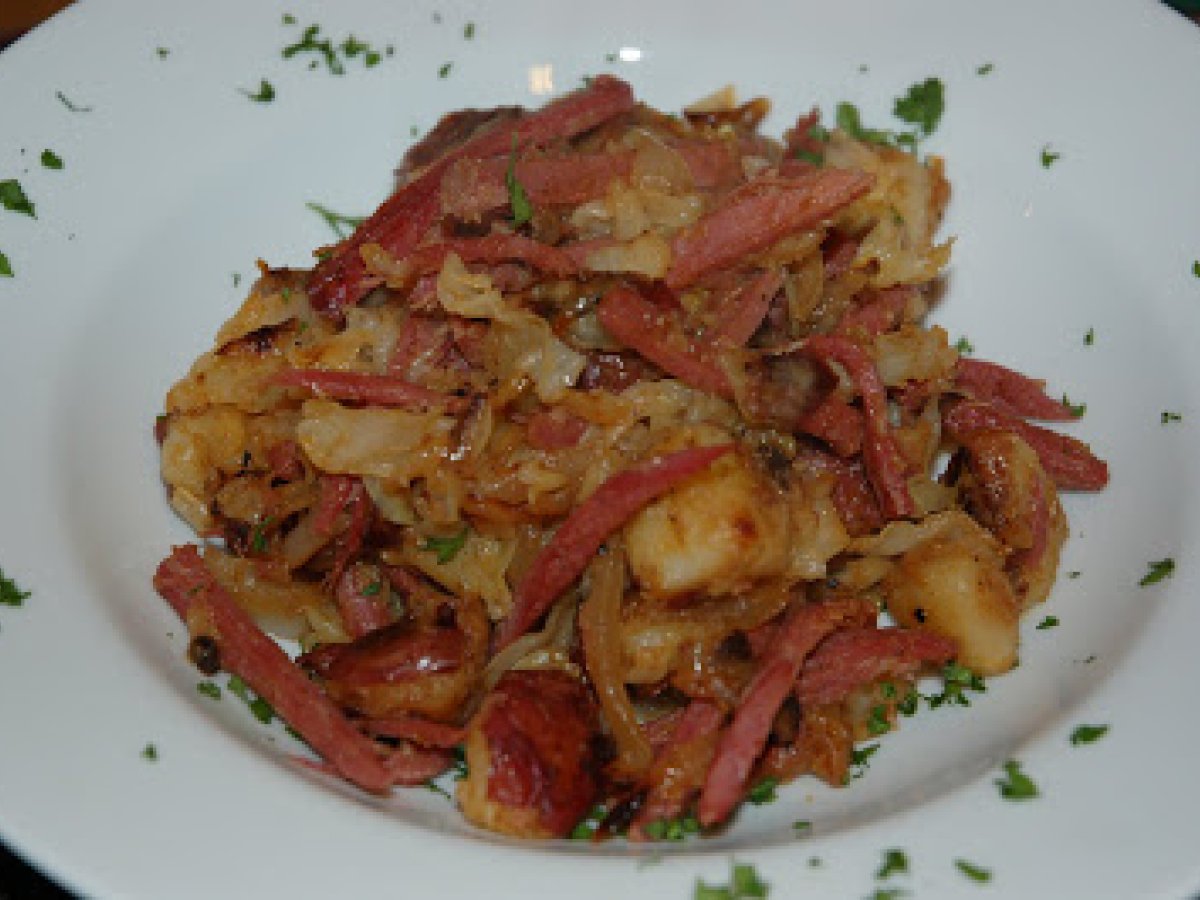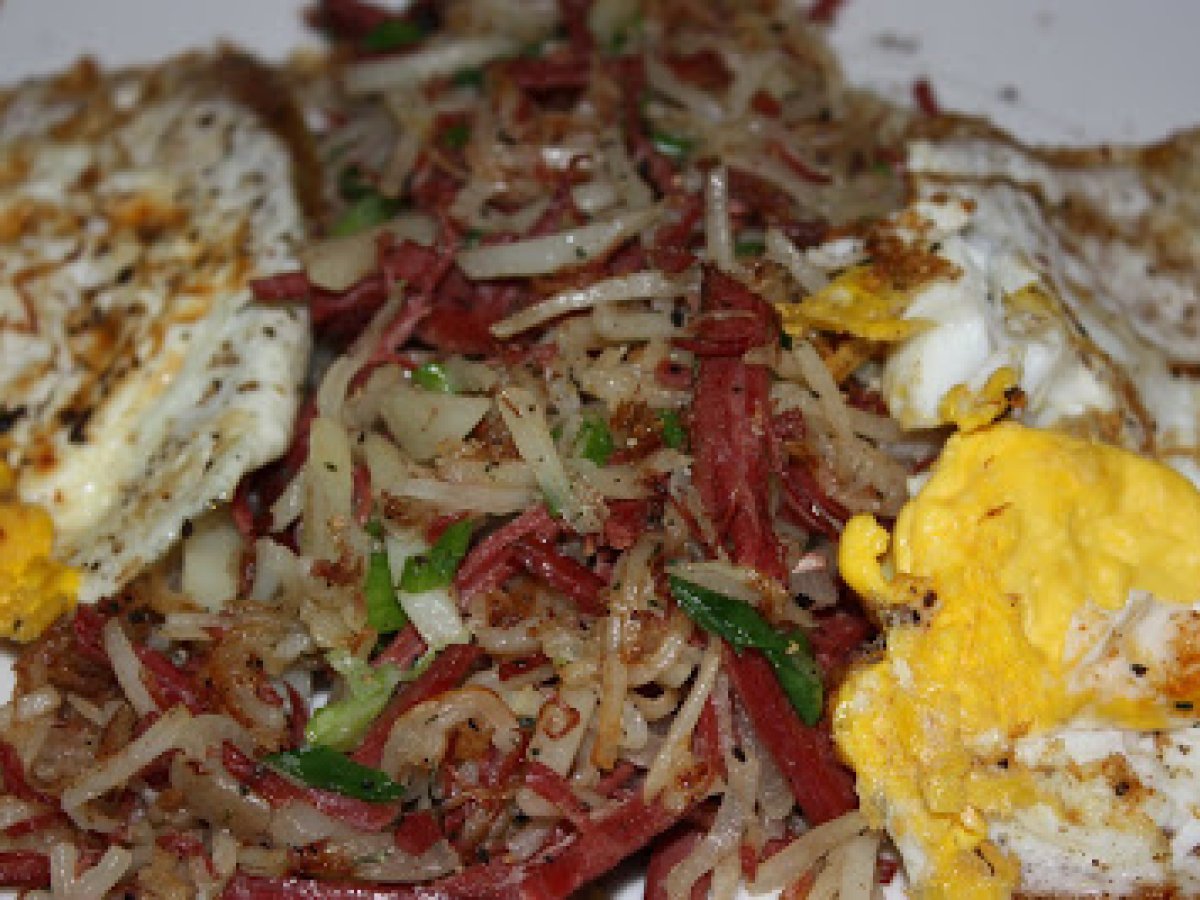 Questions:
You may like
Recipes