Creamy mushroom spaghetti (spaghetti alla funghi cremoso)
Preparation
Heat up the milk in a microwave for 3 minutes or until it almost boils but not quite. Place the dried mushrooms in the hot milk and soak for 15 minutes.
Chop the onion finely and mince the garlic. You can now start the pasta water. Drain the mushrooms out of the milk and chop finely, reserve the milk for the bechamel.
Cover the bottom of a hot saute pan with olive oil and saute the onions, garlic, herbs, and mushrooms until golden and caramelized. Add the wine and cook down for 2-3 minutes. Add salt & pepper to taste. Add salt at end so you can caramelize the onions. Reserve.
In a small sauce pan add 3 tablespoons olive oil and 3 tablespoons of flour and heat to a simmer whisk it awhile cooking for 2-3 minutes. Pour half the milk into the pan with the oil/flour and whisk until thick like heavy cream over medium heat.
Add the other half of the milk and do the same. Reserve. Cook the pasta and reserve 1/2 cup of the pasta water. Toss everything together adding the pasta water if it is too dry. Serve with a drizzle of olive oil and lots of Parmesan Cheese!
Photos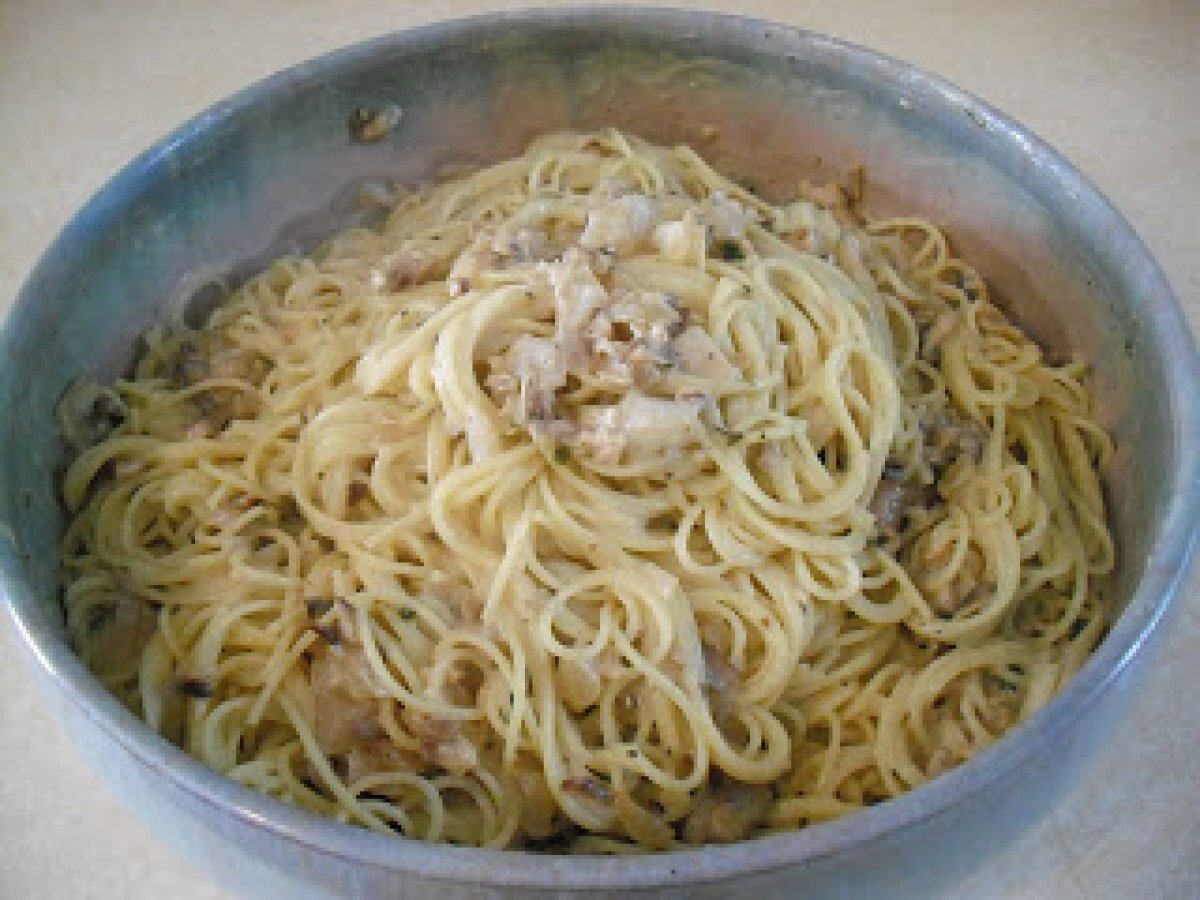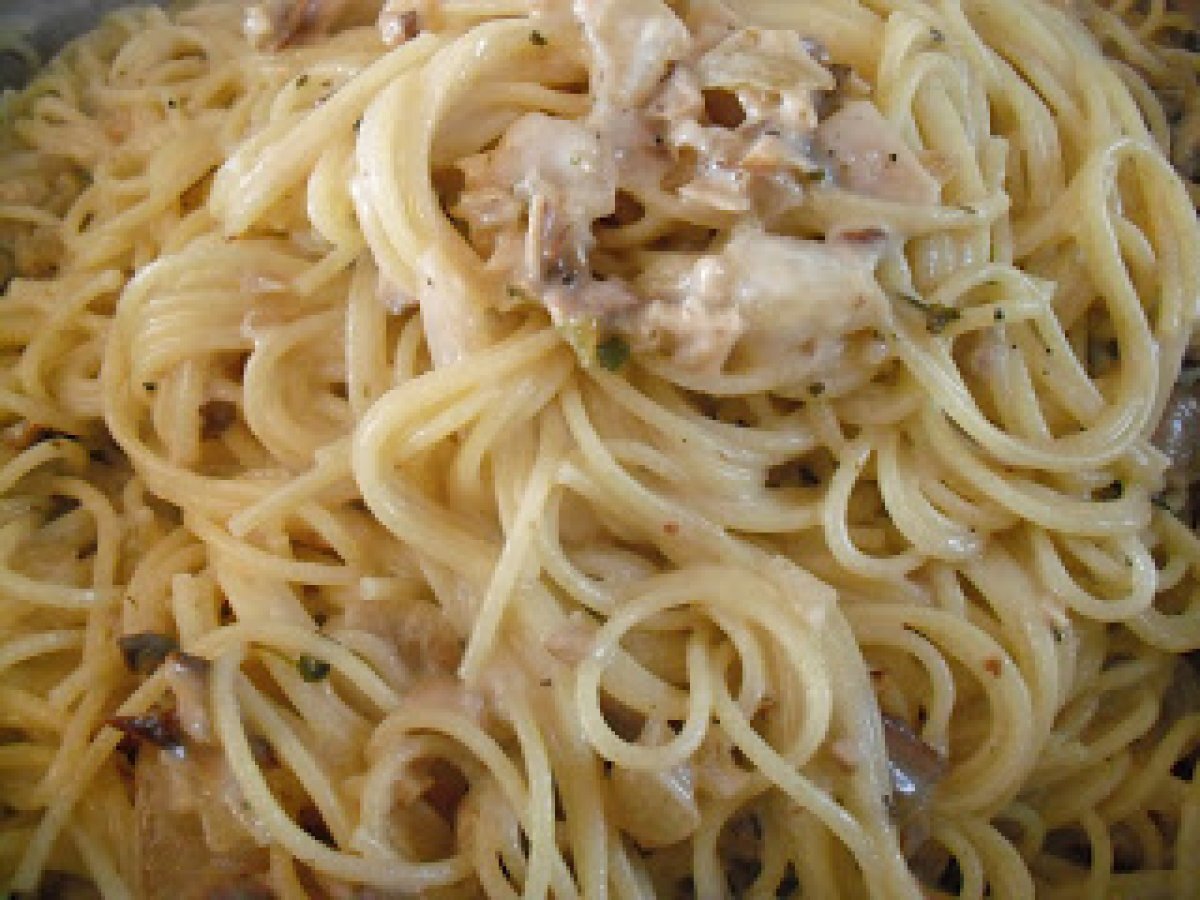 Questions:
Related recipes
Recipes