Duck confit parmentier
Duck confit parmentier
or
Be at the top of French cuisine with this delicious recipe : a tender duck meat marrying creamy mashed potatoes!
Ingredients
---
---
---
---
pepper
---
nutmeg
---
---
1 onion
---
1 carrot
---
1 garlic clove
Preparation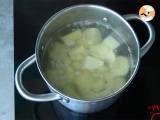 Step 1
Mashed potatoes :
Peel and cut the potatoes. Cook them in boiling water with salt for 20 minutes.
Step 2
Once cooked, put the potatoes in a bowl. Mash them roughly. Add the hot milk, the butter, salt, pepper, and some nutmeg.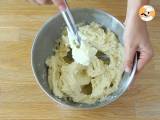 Step 3
Mash again until it gets smooth. Keep warm.
Step 4
Stuffing :
Take the meat out of the legs, without the skin and the bones. Mince the onion, the garlic clove, and cut the carrot into dice.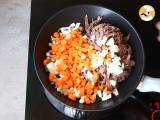 Step 5
Put all ingredients in a hot pan, and stir during 5 minutes on medium heat. Add some duck fat if it gets too dry.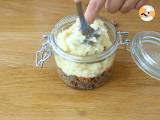 Step 6
Grease a big dish or some jars, and put the stuffing in it. Cover with mashed potatoes, and bake 5 minutes at 350°F.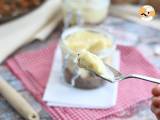 Step 7
There you are, your duck confit parmentier is ready!
---
---
Related recipes
Recipes