Great thai dish: pad kee mao ? spicy thai drunken noodle recipe with tofu
Great thai dish: pad kee mao ? spicy thai drunken noodle recipe with tofu
This dish is the best with fresh rice noodles which don't need to be precooked.
Ingredients
1/2 package of fresh rice
noodles
, separated
---
2 tablespoons black soy sauce
---
---
---
---
1 tablespoon rice vinegar
---
2 tablespoons brown
sugar
---
Juice of 1/2 lime
---
1/2 package of fresh rice noodles, separated
---
1/2 package of extra firm tofu
---
1/2 large yellow onion, sliced into wedges
---
1/2 cup fresh green beans, trimmed
---
1 sweet red ball pepper
---
Fresh Thai chilies, chopped, to taste
---
4-5 cloves of garlic, minced
---
1/2 cup of Thai basil leaves
---
2 tablespoons vegetable oil
---
1/4 teaspoon ground white pepper
Preparation
In a measuring cup or small bowl mix together all of the ingredients above until the brown sugar is dissolved. Set aside and prepare the vegetables and noodles.
Heat the oil in a large wok or skillet over high heat. Add the onions, chilies, and garlic and cook for about a minute.
Add the beans, sweet peppers, and tofu and cook until the tofu browns slightly and the vegetables soften, about three or four more minutes.
Add the noodles, sauce, and basil and stir fry until the noodles begin to soften, which usually takes about three more minutes.
Garnish with slices of lime and one or two fresh Thai basil leaves, sprinkle white pepper and serve immediately. This recipe makes about two servings.
Photos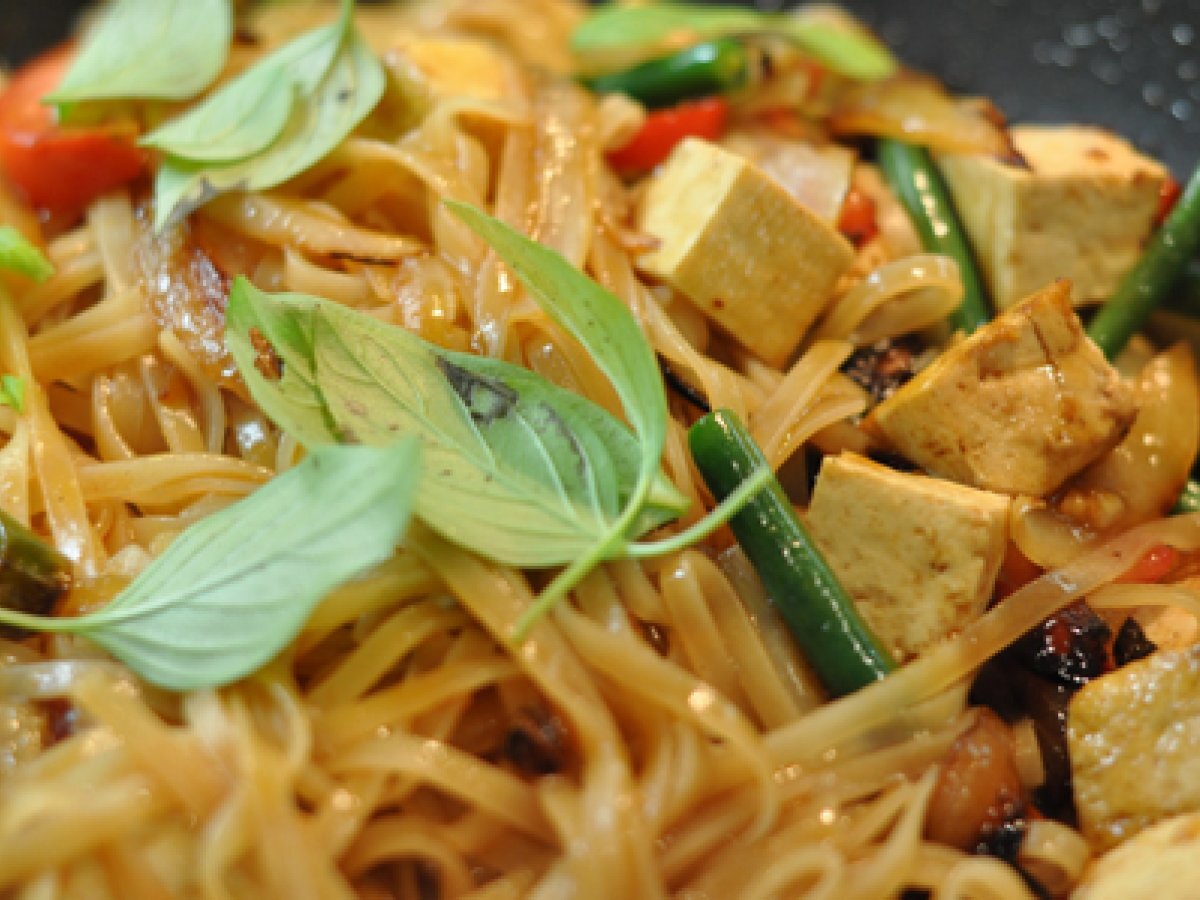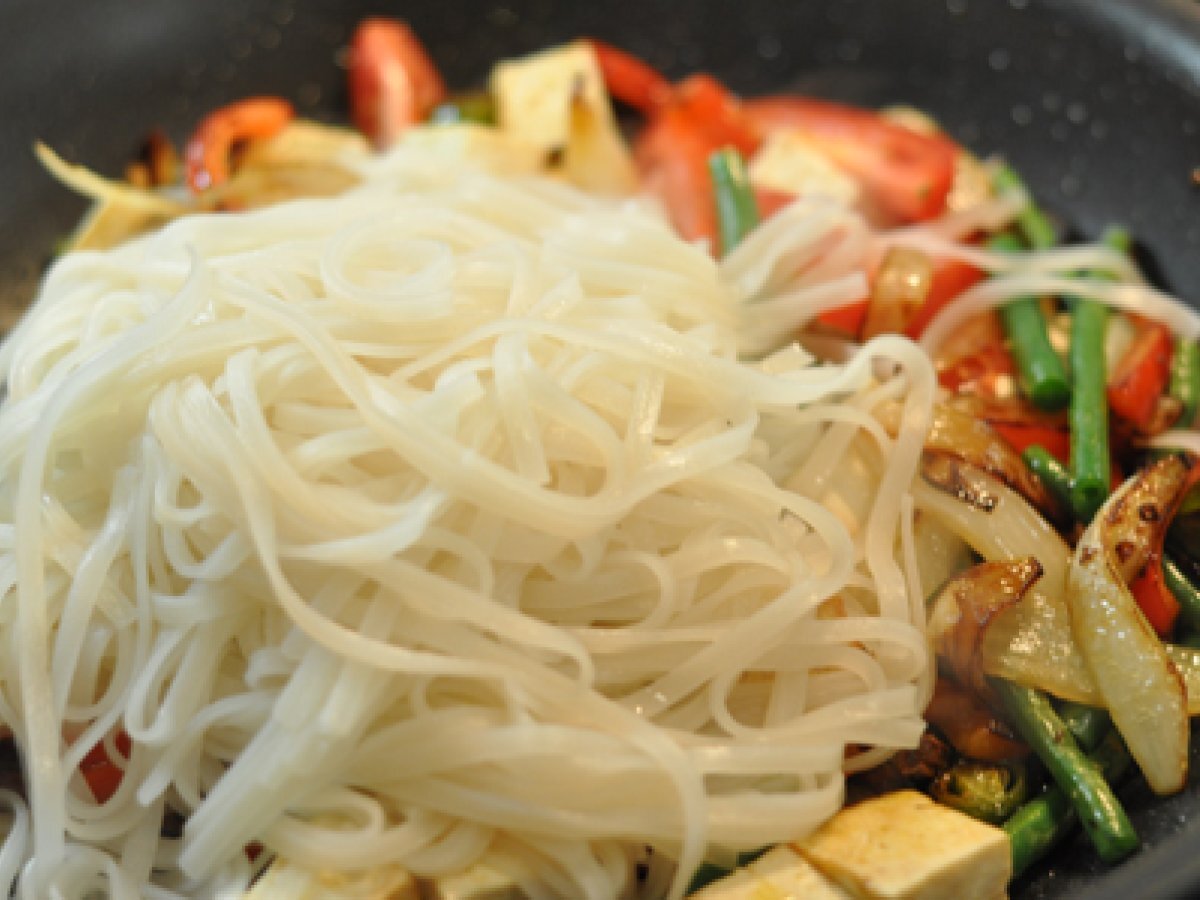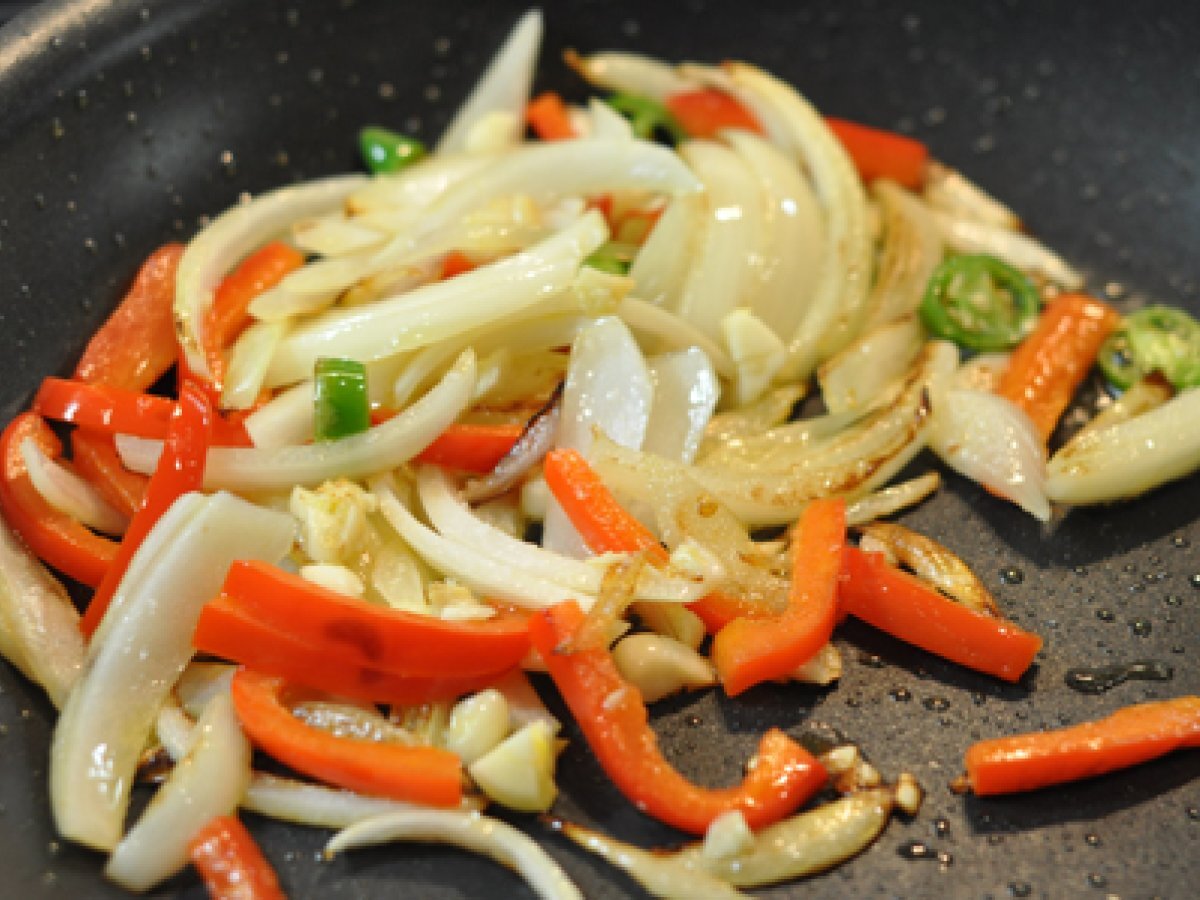 Questions:
Related recipes
Recipes
Related articles