How to cook salmon in the microwave?
How to cook salmon in the microwave?
Hurried like never before? We still take the time to eat well by opting for salmon! And on the cooking side, you save time by cooking it in the microwave! A steam result that will be faster (and less energy-consuming) than going in the oven. In 4 minutes, top time, your salmon will be ready! Are you trying?
Ingredients
Estimated cost:
4.12
€
(2.06€/serving)
Preparation
Place your salmon fillets in a microwave-safe deep plate.
On top, pour a drizzle of olive oil then sprinkle with salt and pepper.
Cover your soup plate with cling film (check that it supports microwave cooking, more detailed information in our "Observations" section at the end of the recipe).
Microwave everything on high power for 4 minutes.
Remove the cling film from your plate (be careful not to burn yourself), and there you are: it's ready!
You tried this recipe ?
Mention @petitchef_en and tag #petitchef
Observations:
Which cling film to use for cooking salmon in the microwave?
When you buy cling film in the supermarket, check on the packaging that it can be used in the microwave. Generally, you will have the presence of a "microwave" pictogram, the term "2 in 1" or an explicit sentence indicating that the cling film will withstand the heat.

How long will my salmon keep?
You can keep your salmon in an airtight container for 2 days in the refrigerator.

How do I accompany my microwaved salmon?
While your salmon is cooking, prepare a mixed salad! Otherwise, it will also be perfect with vegetables and / or rice.

What sauce to serve with cooked salmon?
With salmon, we love to prepare a hollandaise sauce (Recipe just here: en.petitchef.com/fid-1576360). You can also mix yogurt with fresh herbs, salt and pepper or even make a tartar sauce with capers!

Can this recipe be made with frozen salmon?
Alas, your salmon will have to be fresh to then be cooked in the microwave. For a frozen version, we recommend that you first let it thaw in your refrigerator.

Can I freeze this recipe?
No problem, while checking that your salmon has not already been frozen.
Nutritional informations:
for 1 serving
/
for 100 g
Nutrition:
Nutritional information for 1 serving (107g)
Carbo:

0.4g

Total fat:

16.3g

Saturated fat:

2.9g

Proteins:

20g

Fibers:

0.3g

Sugar:

0.4g

ProPoints:

6

SmartPoints:

6

gluten free
Photos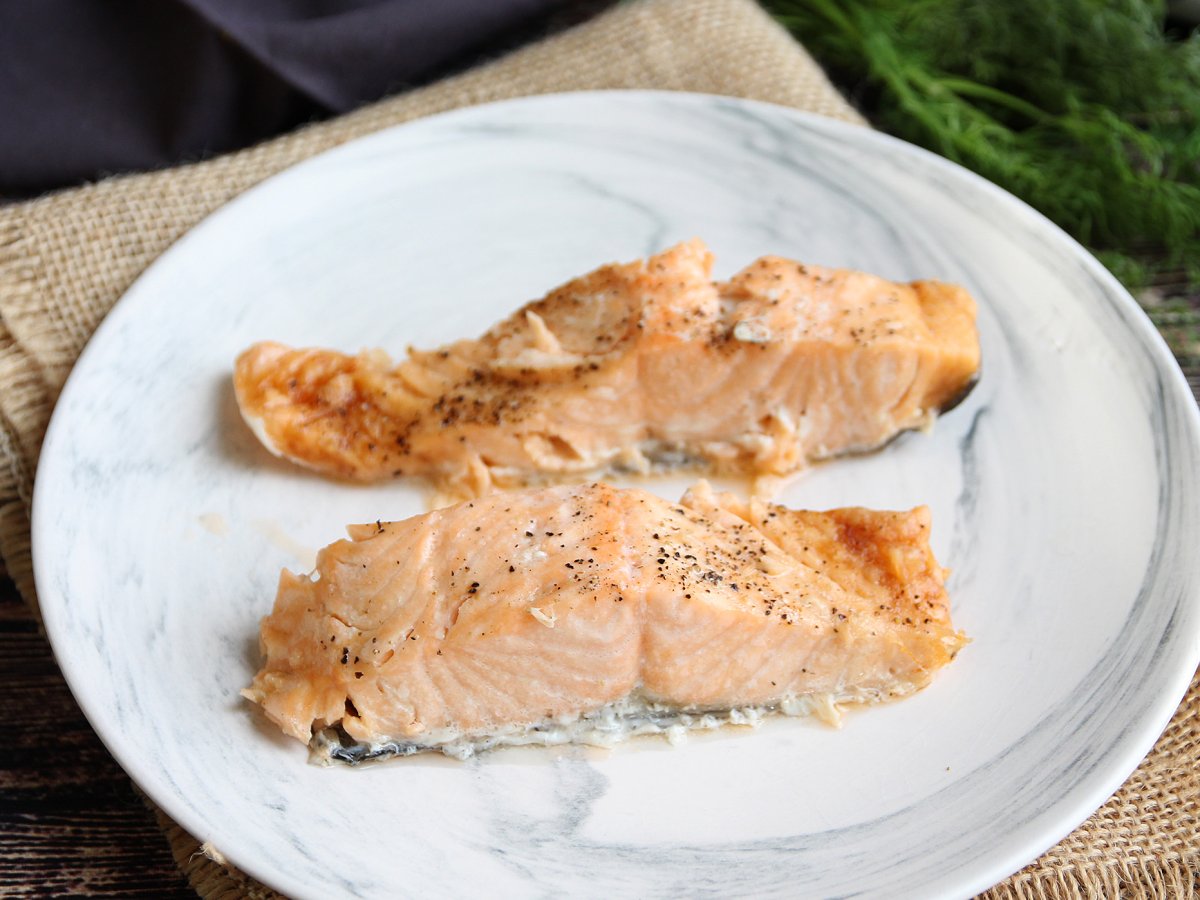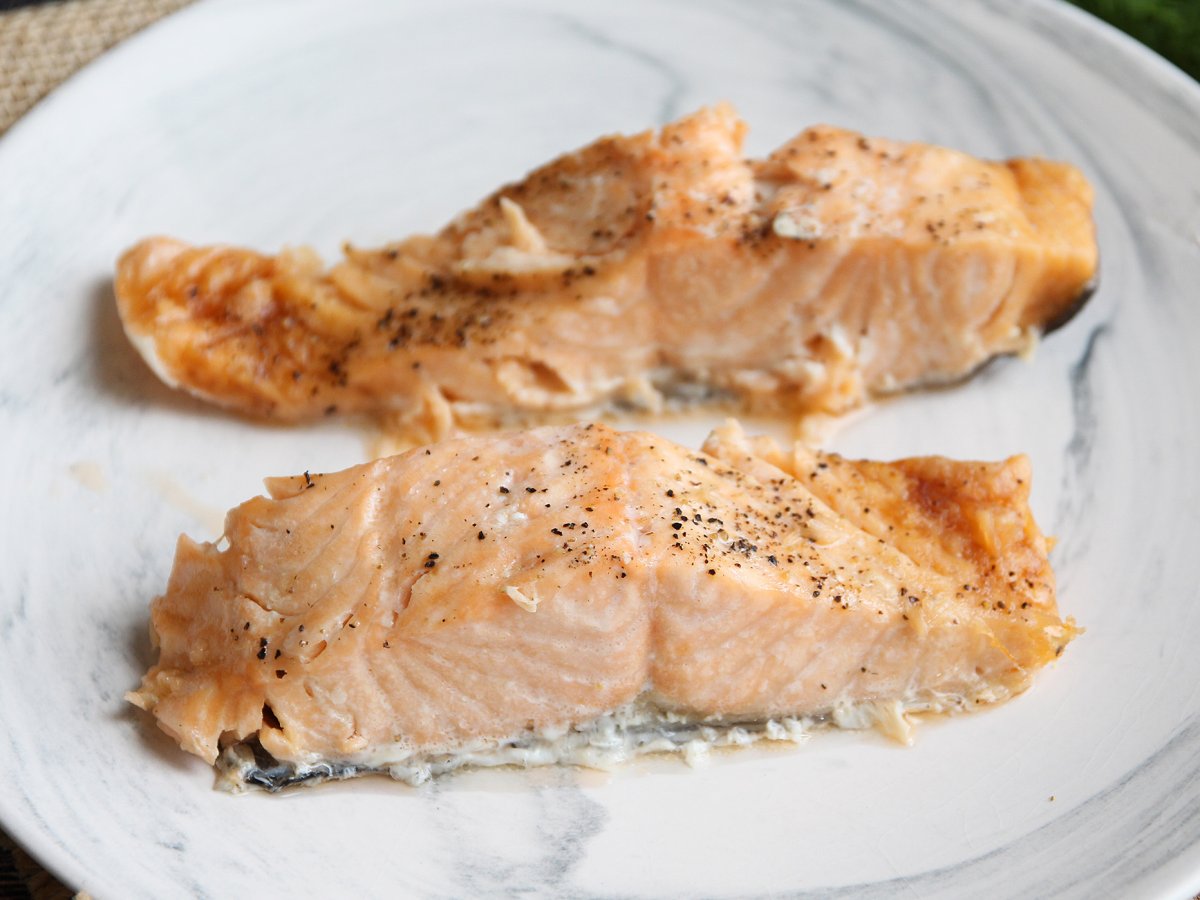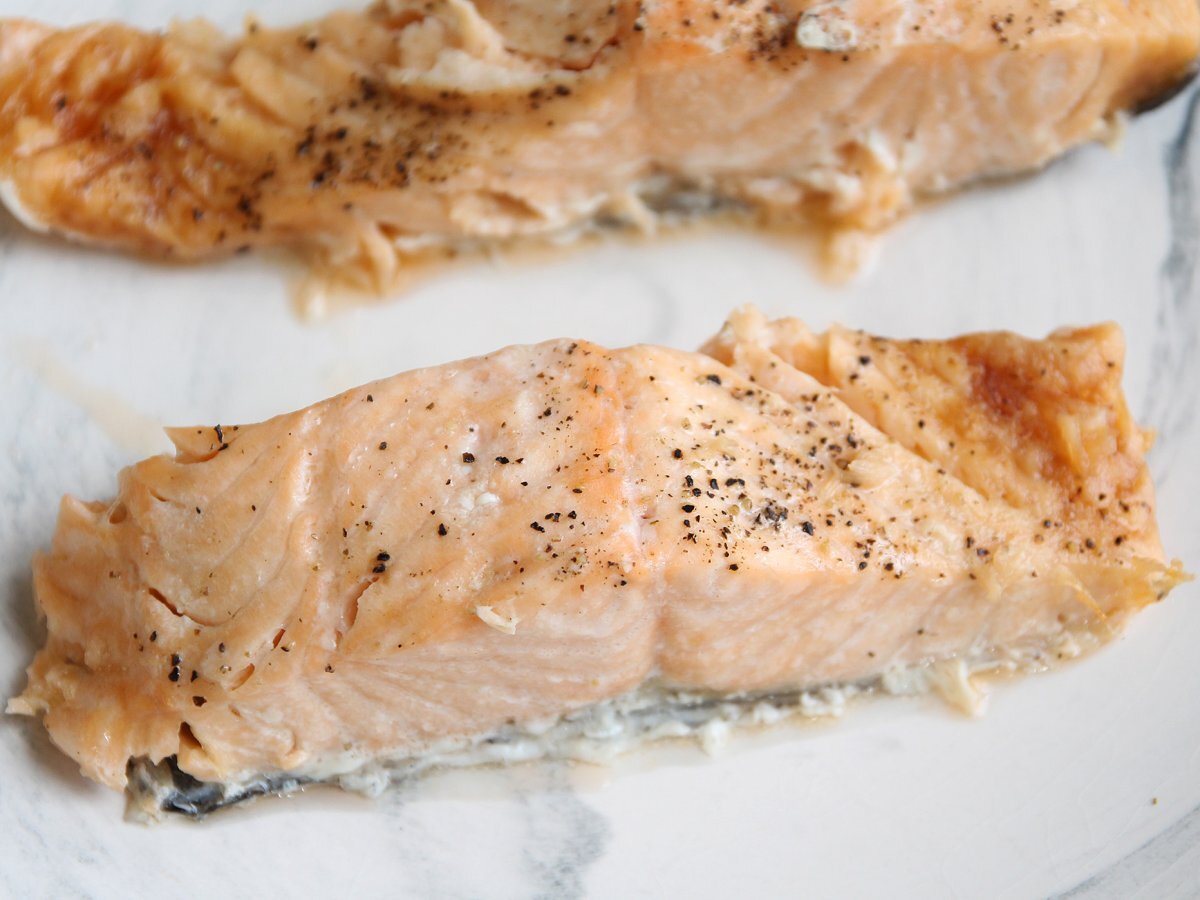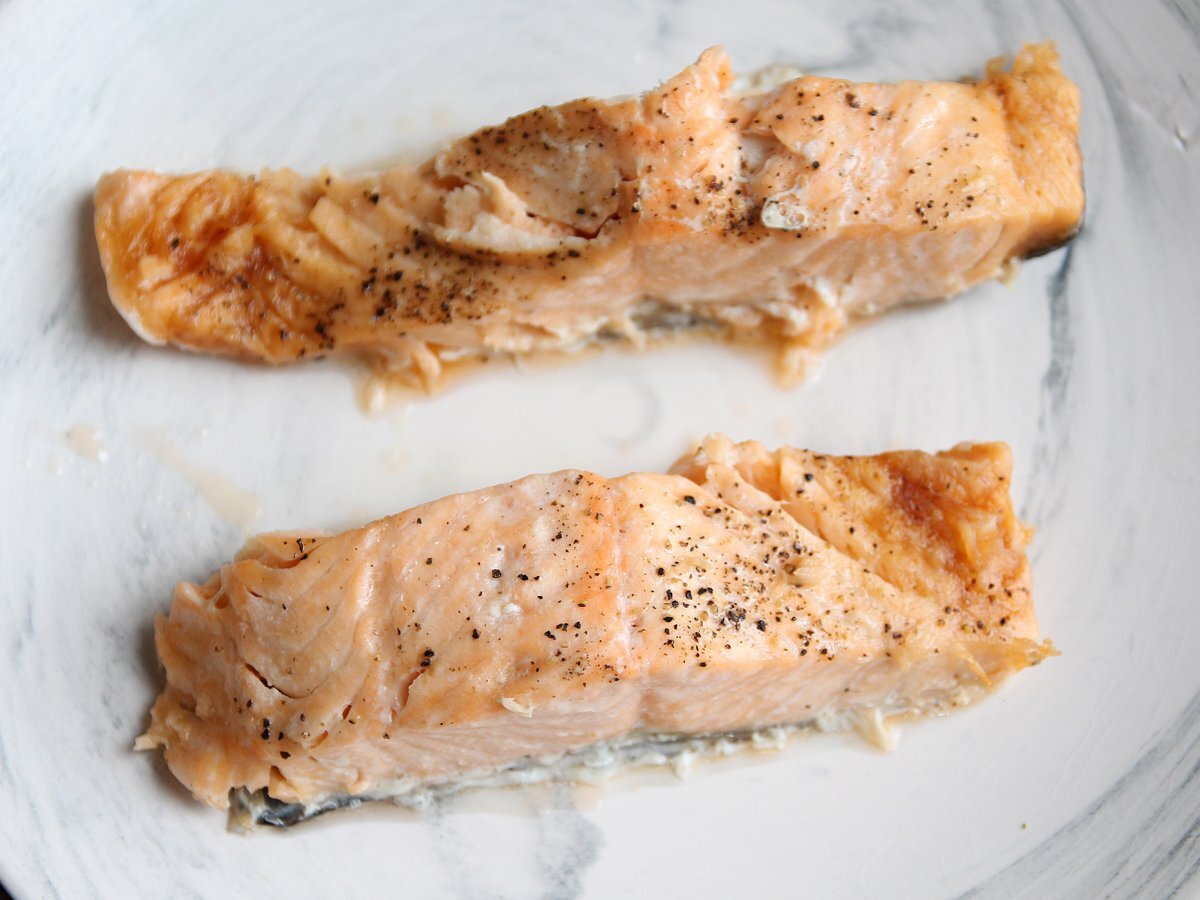 Questions:
You may like
Recipes
Related articles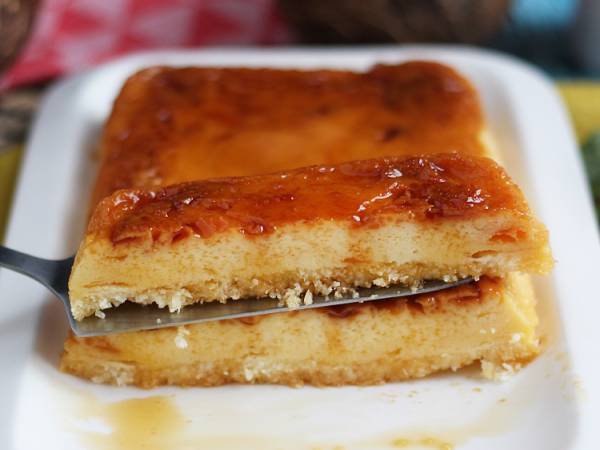 The fastest coconut flan recipe in the world!