Instant Rawa Dhokla , Amiri Khaman & Dahi curry... Gujarati Cuisine
Preparation
1)Instant Rawa Dhokla:
Beat together curd, turmeric powder and water. To it, add semolina and salt. Mix well and keep aside. In small bowl / katori, mix together the oil, lemon juice and Eno fruit salt. Pour this into semolina mixture and mix well. Pour this mixture in a greased Thali and steam for about 15 - 18 minutes or till done. Remove from heat. Cool and cut into pieces.
Seasoning:
Heat oil in a pan . Add mustard seeds. When they splutter add cumin seeds and curry leaves. Fry for 2 -3 minutes. Pour this seasoning on top of the dhokla and sprinkle chopped coriander leaves.
2)Amiri Khaman:
Soak dals and rice separately for 6-7 hours or overnight. Grind the dals with chillies , ginger and garlic . Then grind rice to a smooth paste. Mix rice and dal paste . Add turmeric powder , salt and sugar and keep aside for 4 to 5 hours. The mixture is now ready to steam. Add Eno fruit salt to to the mixture, spread a little mixture at a time in a Thali and steam in a pressure cooker for 15 minutes. Cut into square pieces. Add lemon juice and mix well. Heat oil in a pan. Put mustard seeds,cumin seeds, curry leaves and asafoetida and fry for a few minutes. Pour this seasoning on top of the dhokla . Mix in the sev. Decorate with grated coconut and chopped coriander leaves.
3)Dahi Curry:
Blend together the curd , water and gram flour. In a pan , heat oil and add all the seasoning ingredients. Add curry leaves , chopped radish and fry for some time. Now add the beaten curd mixture. Finally add salt and sugar and boil till thick.
Photos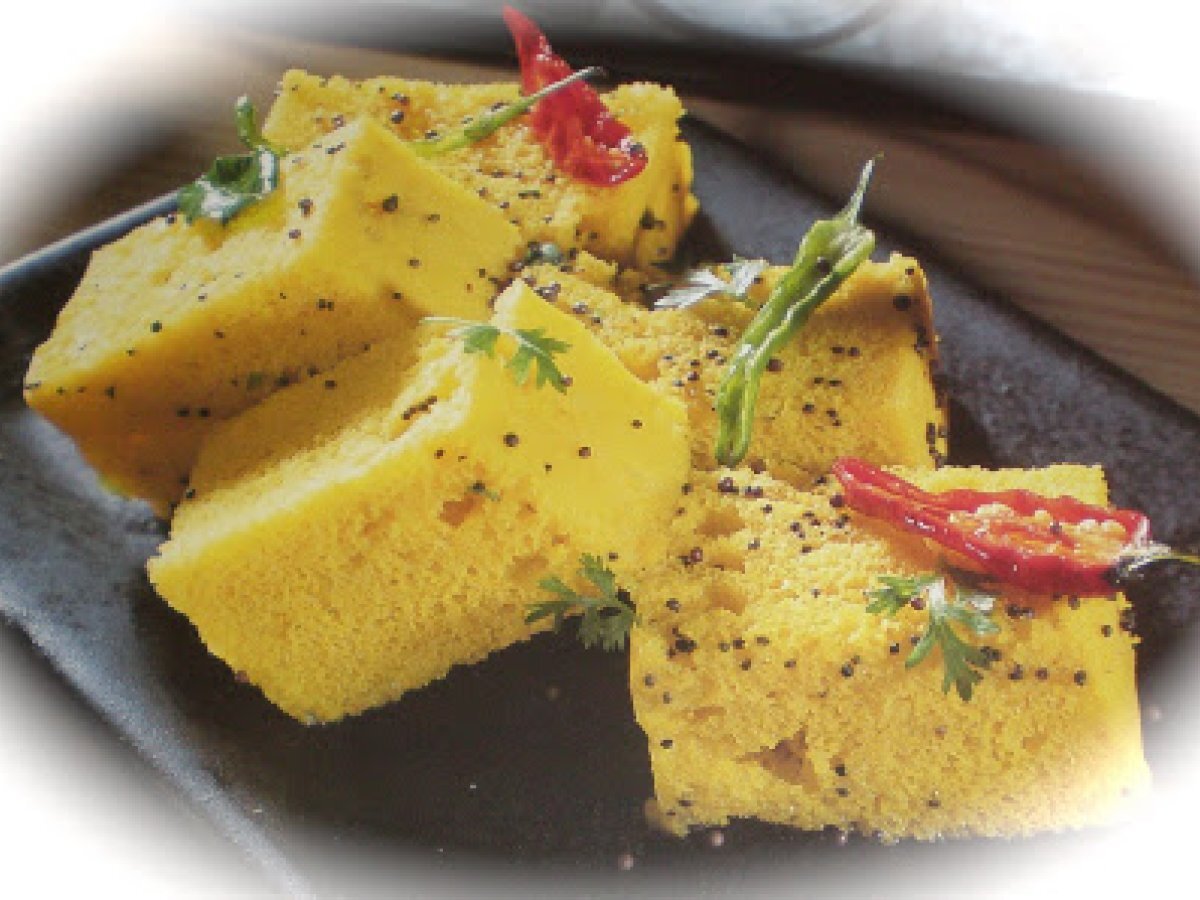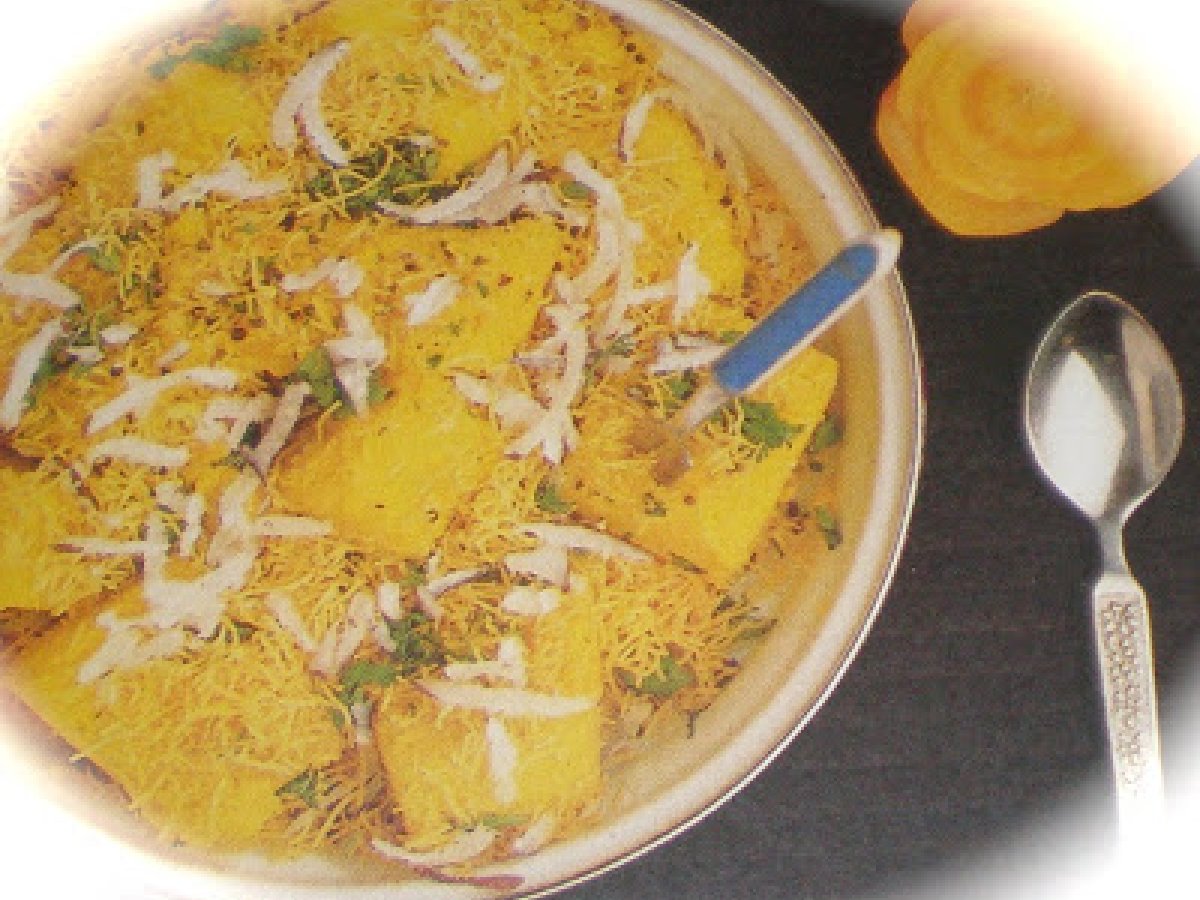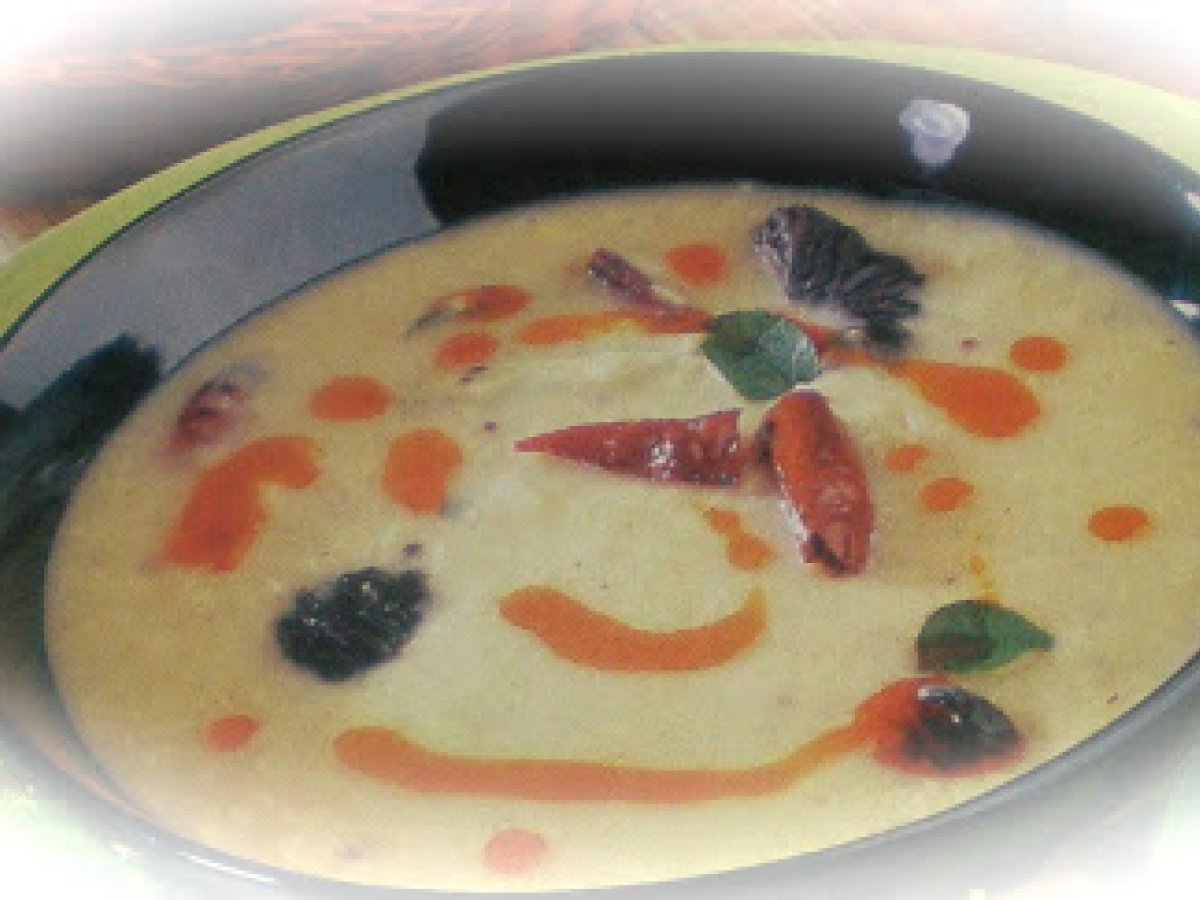 Questions:
You may like
Recipes