Lengua (Ox Tongue) in Garlic and Butter
Preparation
Boil the ox tongue in salted water and the quartered onion until tender. Save some of the broth for the gravy. When desired tenderness is reach, take the ox tongue out of the pot and cool until cool enough to handle.
Peel off the leather-like outer skin of the tongue. It's not too difficult to peel, but you will need a knife to help you along. Remove some of the fat under the tongue, too.
Slice the tongue into 1/2 inch thick pieces then season with salt and pepper.
N a skillet, melt about 1-2 table spoons butter. Then add some garlic. At this point, it's upto you how garlicky you want the ox tongue to taste.
Brown the tongue slices in the butter and garlic, then arrange on a serving platter. Pour warm gravy over the ox tongue slices.
For the Cream of Mushroom Gravy:
Cook the cream of mushroom as per instructions on the can. Substitute water with the ox-tongue broth. Add the mushrooms and simmer for a minute or two. Pour sauce over the ox-tongue slices or transfer to a gravy boat.
Photos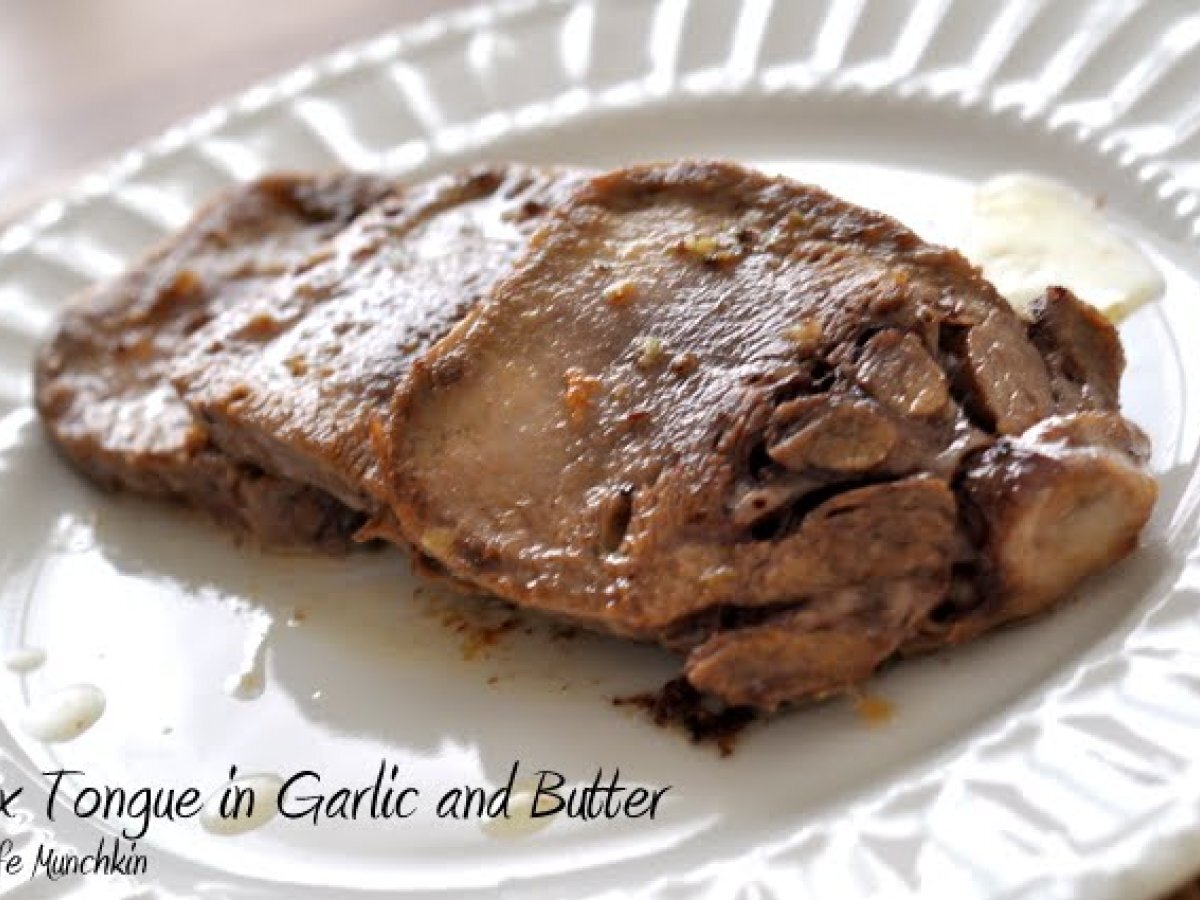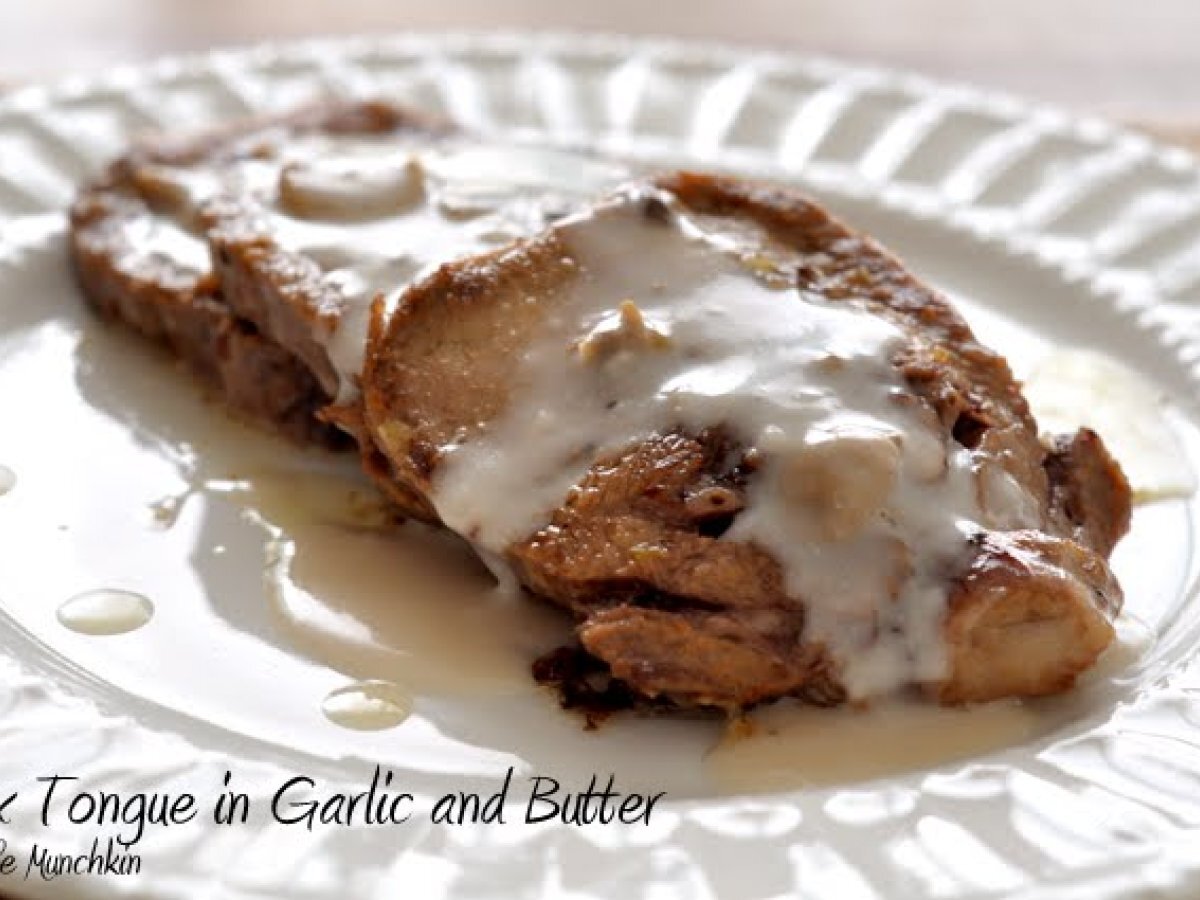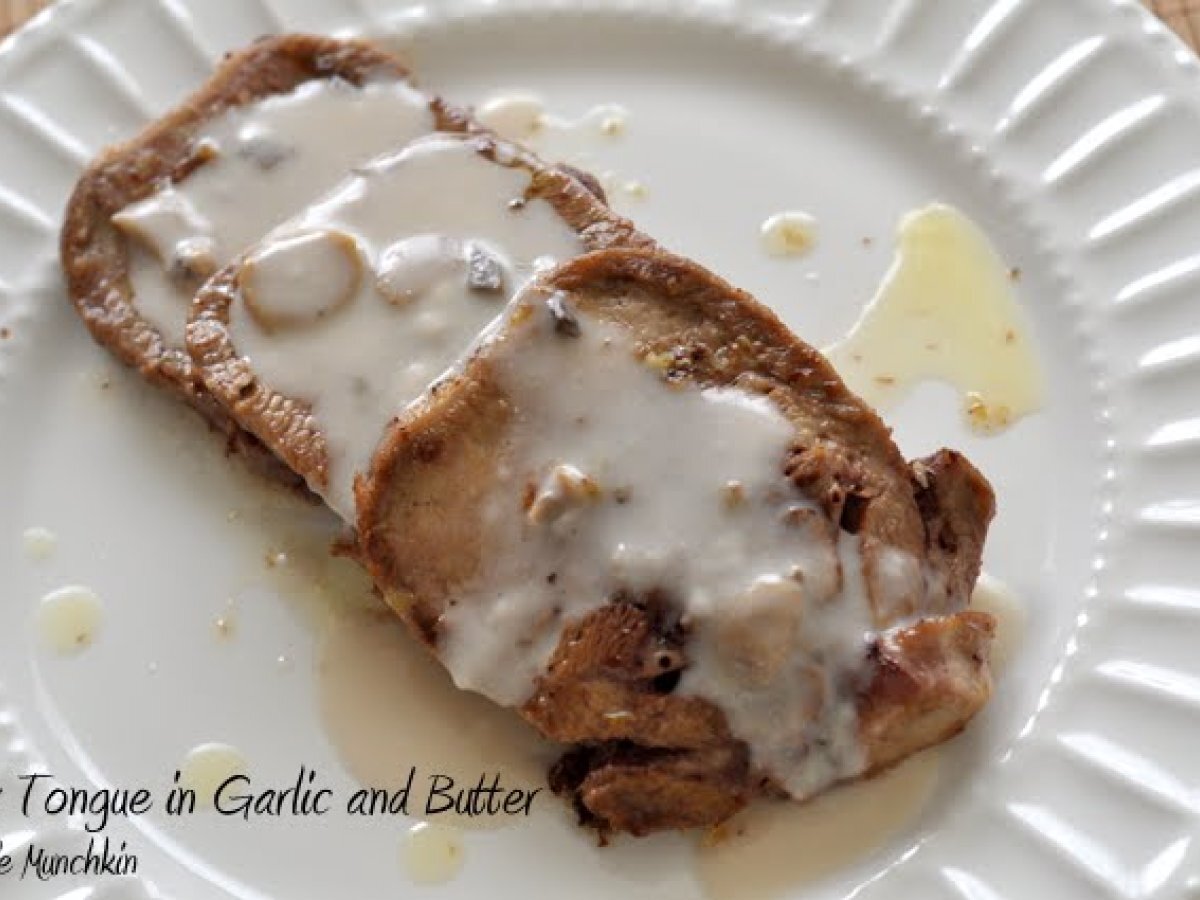 Questions:
You may like
Recipes
Related articles