Mahali kizhangu pickle
Mahali kizhangu pickle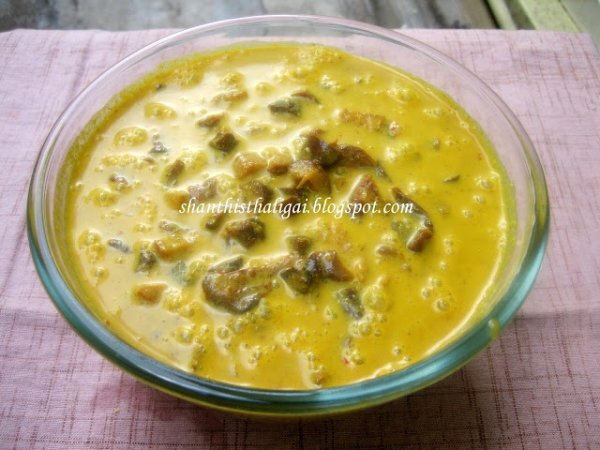 Preparation
CUTTING THE KIZHANGU: Cut it through the sides OR cut into two from centre. Discard the centre stem which will be very thick.
Select tender mahali kizhangu. Wash well.
Take a vessel of water. Peel the kizhangu and immerse in water to prevent discolouration. Now, cut the mahali kizhangu into small cubes through the sides. Discard the centre thick stem. Wash well again and also immerse the cut kizhangu in water.
Beat curds. Grind together, mustard seeds, dry red chillies and turmeric to a fine paste using little water. Mix this to the beaten curd. Mix well.
Transfer the cut kizhangu to a bottle or ceramic jaadi, add the salt and the curd mixture. Mix well.
Shake/mix well once in a day. This will be ready by 2 days if the kizhangu is tender. This can be preserved even for a year.
Transfer the kizhangu after cutting it as above, add salt, turmeric powder, ground red chilli paste and squeeze the juice of 8 lemons into it.
Questions:
You may like
Recipes