Masoor dal carrot sambar (indian dal curry)
Masoor dal carrot sambar (indian dal curry)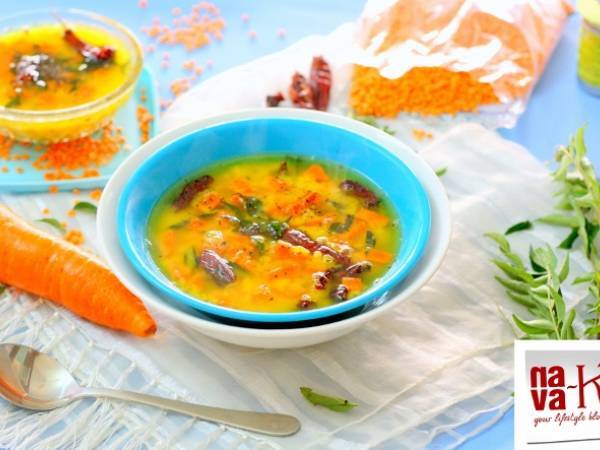 Enjoy the deliciousness with bread, tosai, idli, roti canai or rice. For me, it has to be rice; mash, mash and yum, yum!!!
Ingredients
1 cup masoor dal (soaked for 20 minutes and rinsed)
---
1 medium size
carrot
(remove skin and cut into medium size stripes)
---
5 shallots (remove skin)
---
1/2 inch
ginger
(sliced thinly)
---
---
1 1/2 tsp curry powder (more if you like)
---
1 1/2 tsp coriander powder
---
3 sprigs
curry
leaves (shredded/sliced)
---
2-3 dried red chilies (cut into pieces)
---
1 tsp black mustard seeds
---
2 tbsp oil
Preparation
Add dal, shallots, ginger and turmeric in a pot.
Pour about 3 cups of water.
Simmer and cook till dal is half cooked.
Put in carrot stripes, coriander and chili powder.
Season with salt.
Stir and let it simmer (about 5 mins)
Note: longer if you prefer carrot to soften further.
In another pan, heat oil and temper curry leaves, chilies and mustard seeds.
Tip into sambar mixture.
Off the heat and stir in yoghurt.
Questions:
Related recipes
Recipes