Milanesa argentina -- beef schnitzel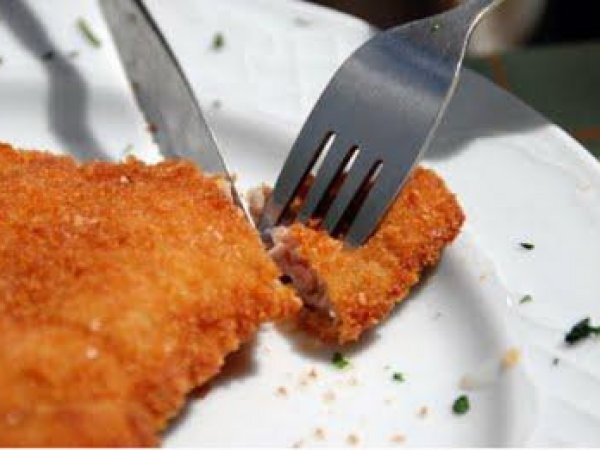 Preparation
In a shallow bowl whisk the eggs. Then add the parsley, garlic, cumin and salt. Mix all ingredients. Set aside.
Dip beef / steak in marinade mixture and mix it thoroughly. Cover and refrigerate for about 1 hour.
When ready put plain bread crumbs in a pan and using a fork take one marinated beef / steak at a time and coat it with the breadcrumbs. Coat well.
Preheat a skillet with about 1 cup of vegetable oil over medium-high heat. Fry each milanesa for about 2 minutes each side or until golden brown.
Keep in mind the thinner the beef the quicker the frying. Use a few paper towels to drain the oil.
Questions:
You may like
Recipes