Mini cheese shortbread tart
Preparation
For Crust :
Preheat oven at 175c. Cream butter and sugar then add in vanilla mix well then add in flour and cornstarch. mix until just incorporated. Then start molding into the tart tins. When done chill it for a while, this will reduce the puffiness when baking. Then bake for about 15-20 minutes depending on oven.
TIP: halfway during baking time carefully prick the crust with a bamboo stick if it puffed up then check again in 5 minute or so and repeat if needed.
Garnish:
variety of berries - mini strawberries or black berries, blueberries, raspberries all make a beautiful and appertising garnishes.
Cheese Fillings:
Cream all fillings ingredients until nice thick and fluffed but DO NOT OVER BEAT or it will turn runny. Then pipe the fillings into the tart shells and garnish it. Let chill for a while before serving. of transfer fillings into a piping bag and let it chill until serving time then pipe it into tart shells,garnish and serve.
Photos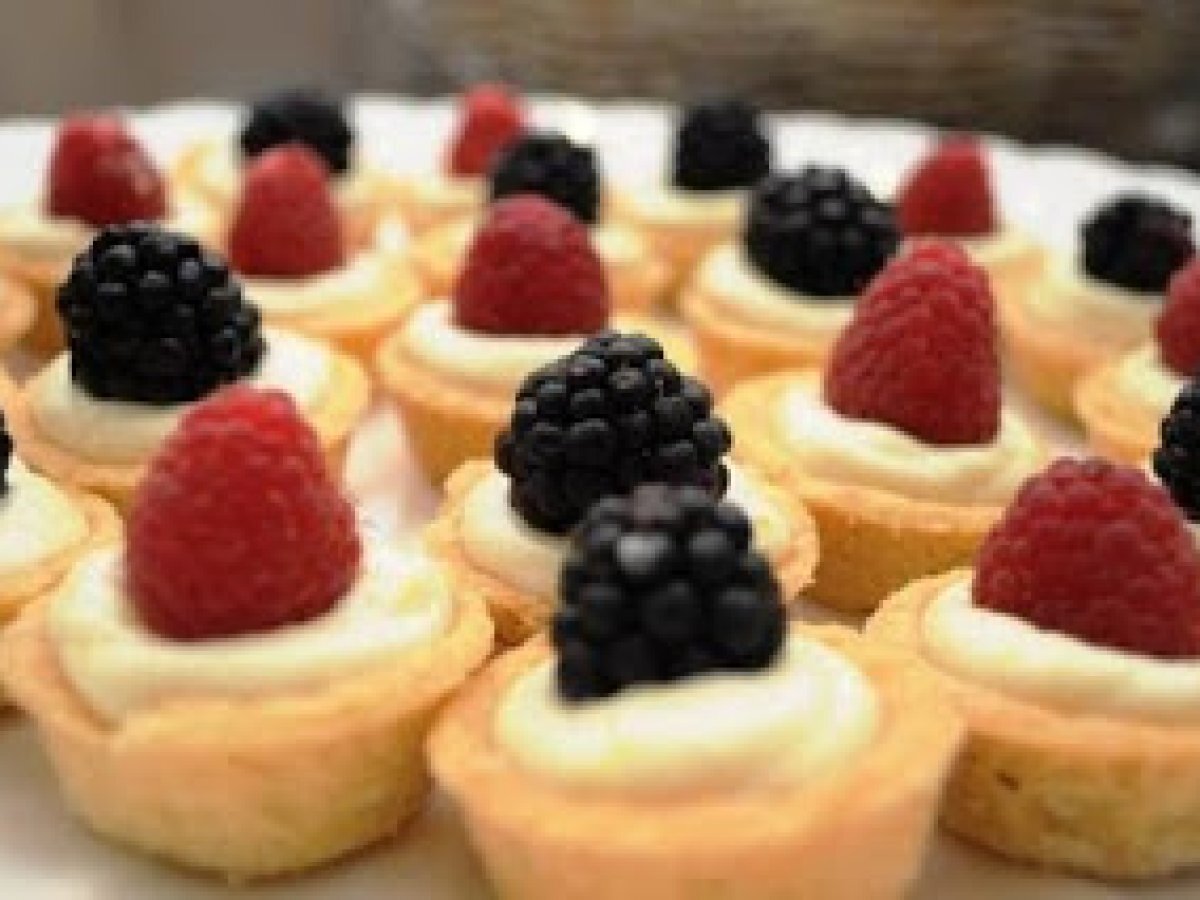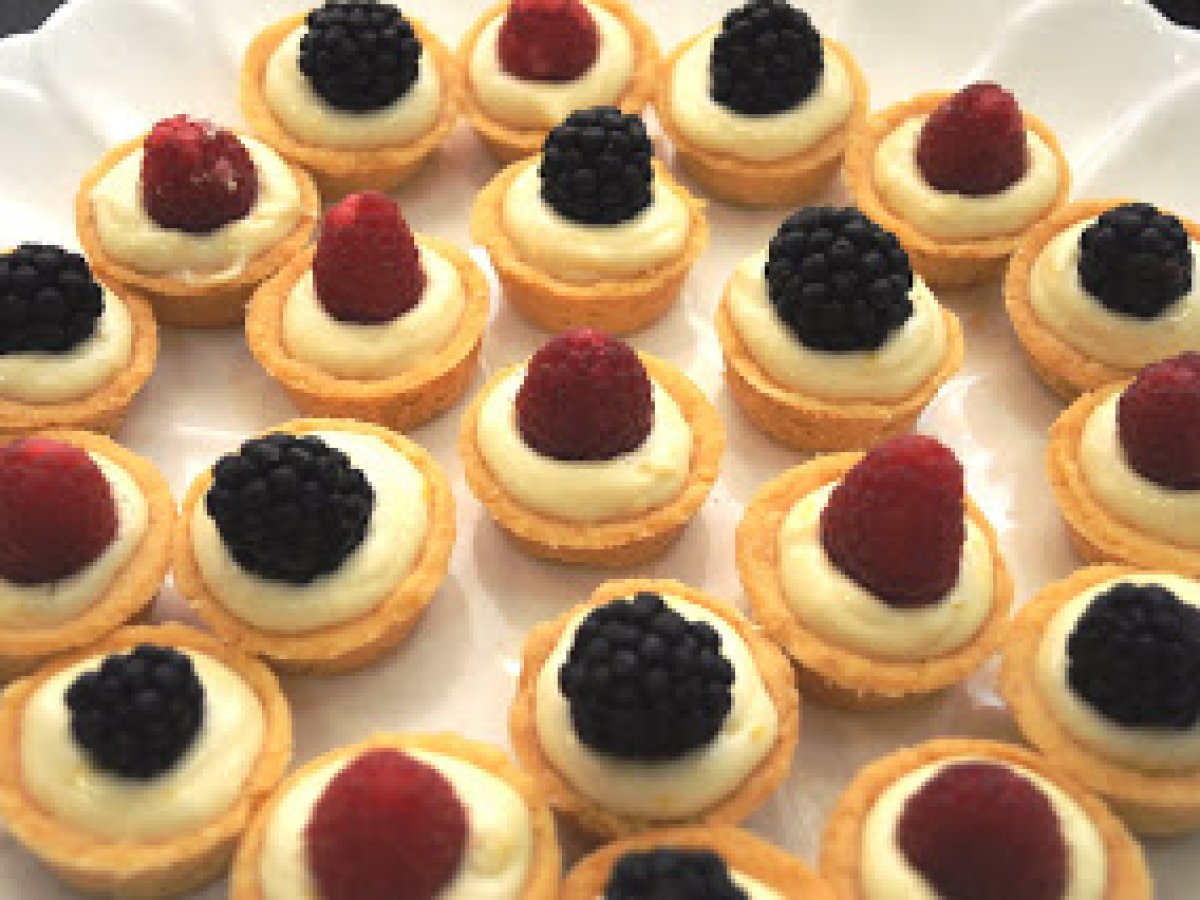 Questions:
Related recipes
Recipes