Narita teriyaki salmon soba soup
Narita Teriyaki Salmon Soba Soup
Salmon tasted otherwise. It is delicious.
Preparation
1)Fill the stock pot with the cold water and drop the kombu in it. Heat the water slowly so that it takes at least 10 minutes to begin to boil.
When the water starts to bubble before it comes to a full boil, remove the kombu. If you leave it in the water, it begins to smell. Add the bonita flakes and return to the heat. Allow the stock to come to a full boil, then remove it from the heat at once.
If the bonita is allowed to boil for more than a couple of seconds it will make the dashi bitter. Strain the flakes through a fine sieve or a paper filter. Return the broth to the pot, add the mirin and sake. Taste for seasoning. If needed, add a little salt or sugar.
The Garnish : In a small saute pan, add the oil and heat until smoking. Add the ginger and shallots, saute until lightly colored. Remove and set aside. Add 2 quarts of water to a large stock pot and bring to a boil. Add a pinch of salt and drop in the bok choy. Blanch for 2 minutes, remove with a spider basket and rinse in cold water. Set aside. Add the soba noodles and cook as directed. Drain and rinse with water.
Place the salmon in a parchment lined roasting pan. Sprinkle with the roasted sesame seeds and place under the broiler. To check for doneness, you can flake the salmon with a fork.
To assemble: Place noodles in the bottom of a large noodle bowl. Place a bunch of bok choy on on side of the noodle mixture.
Lay the salmon filet in the center. On the other side place a handful of spinach. Gently pour the hot dashi broth over the top. Garnish with Scallion and sauteed ginger and shallot.
Photos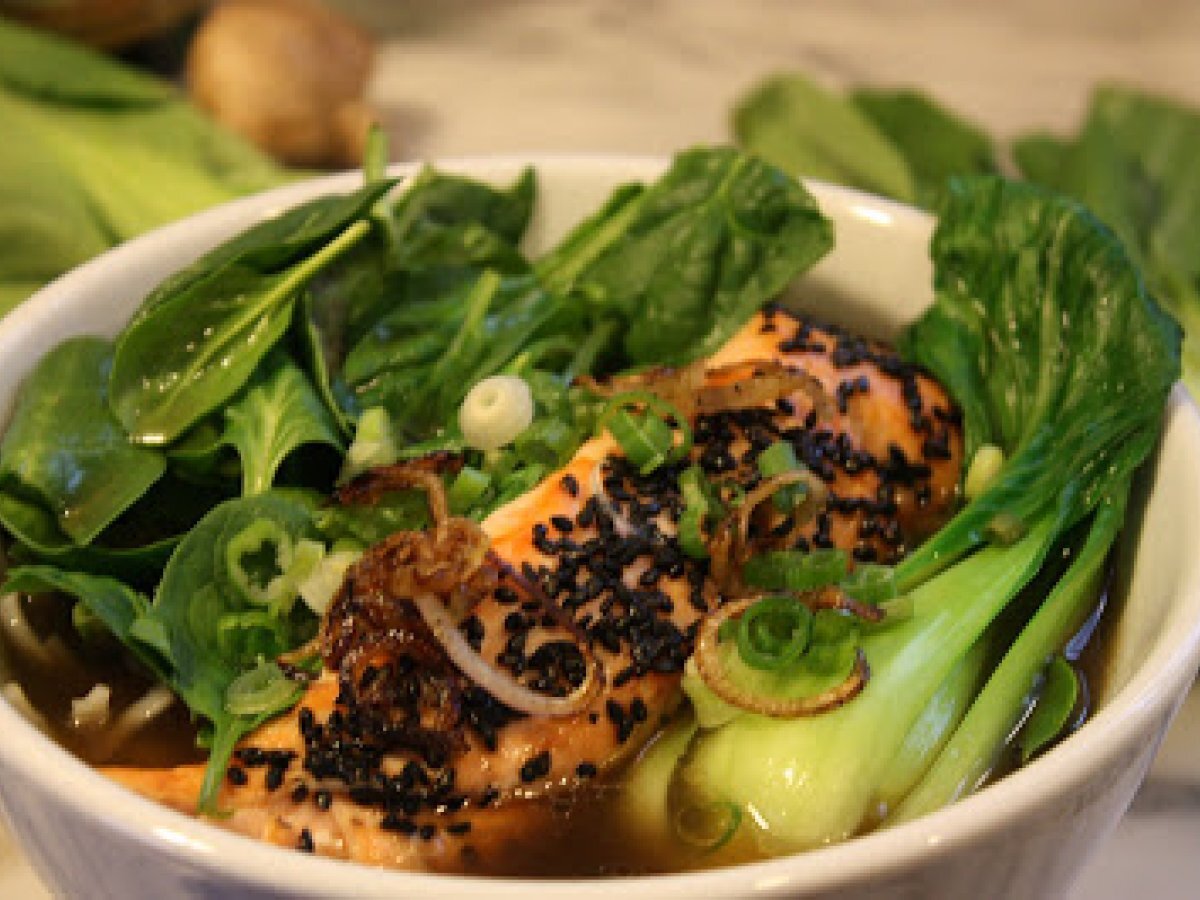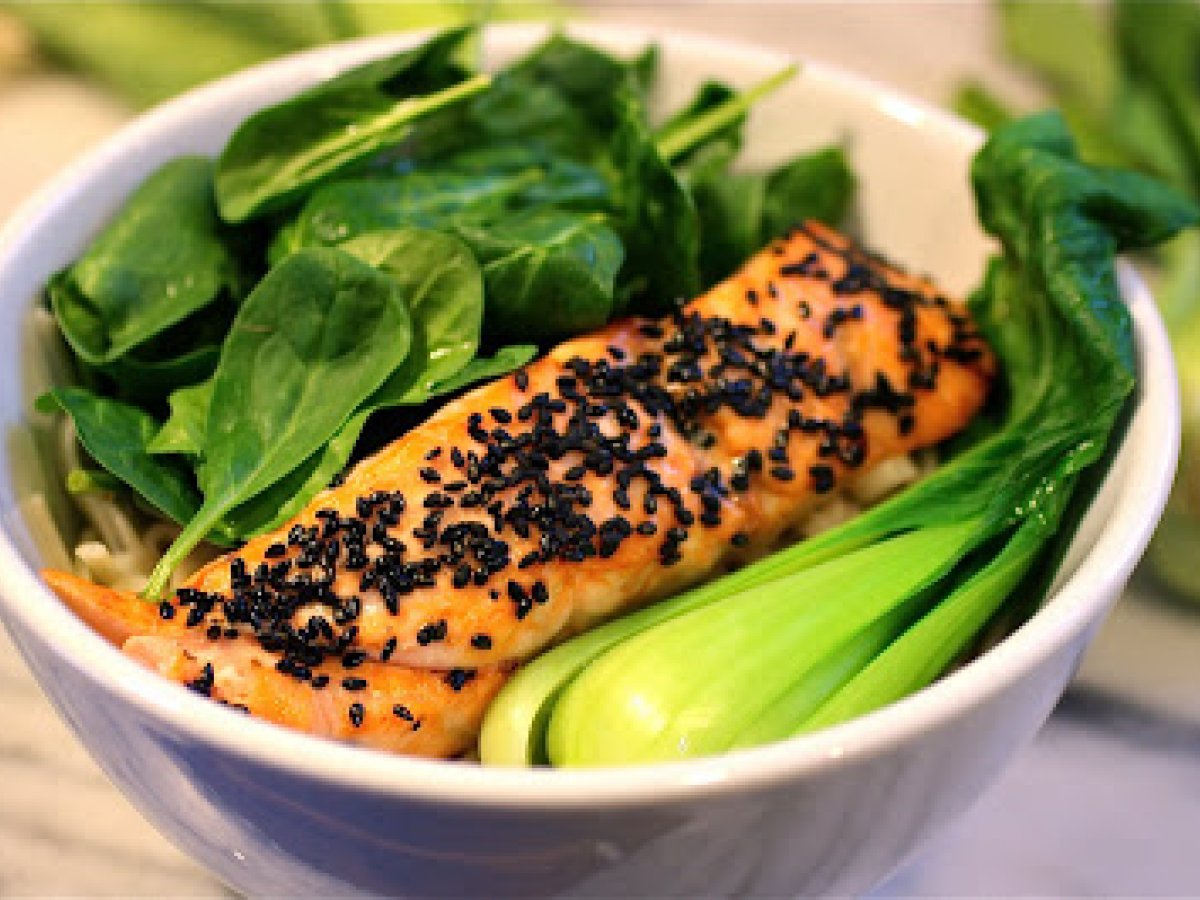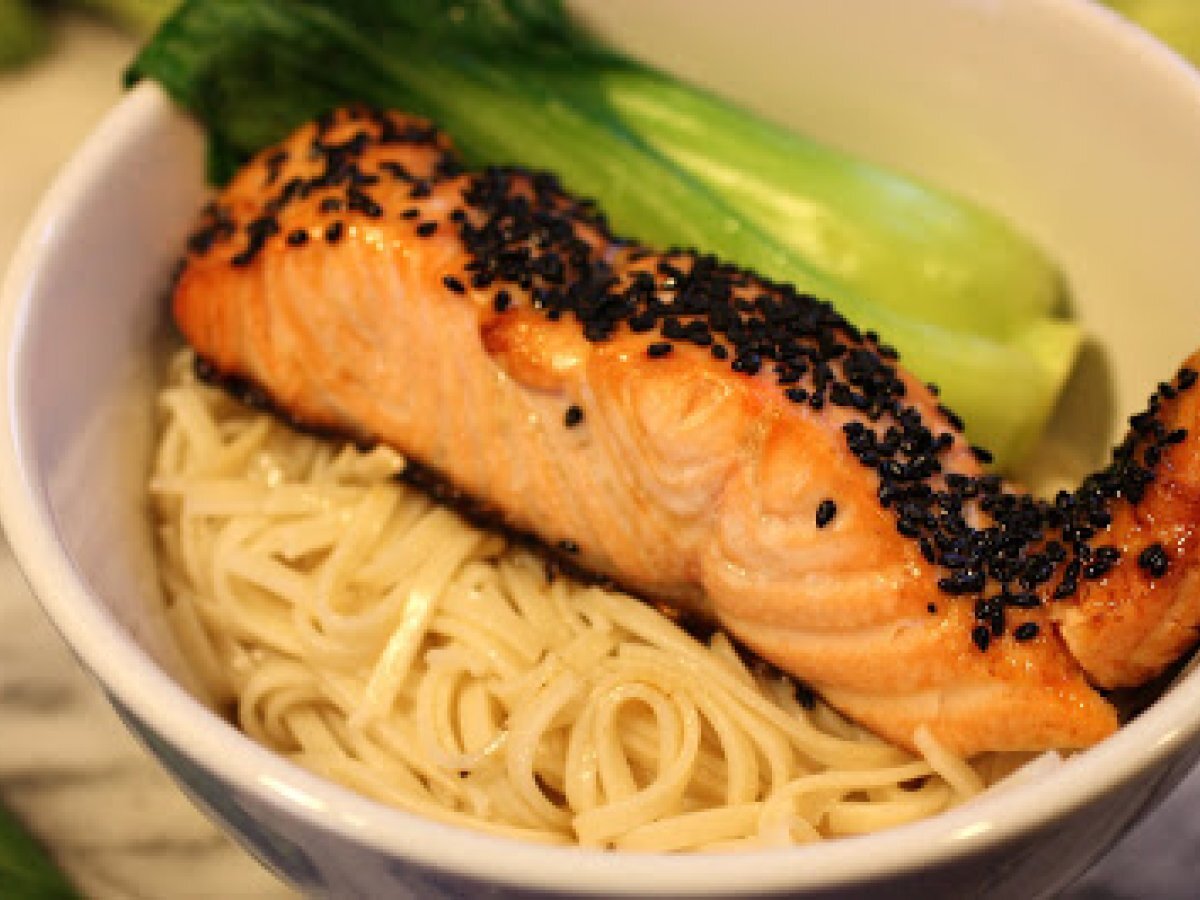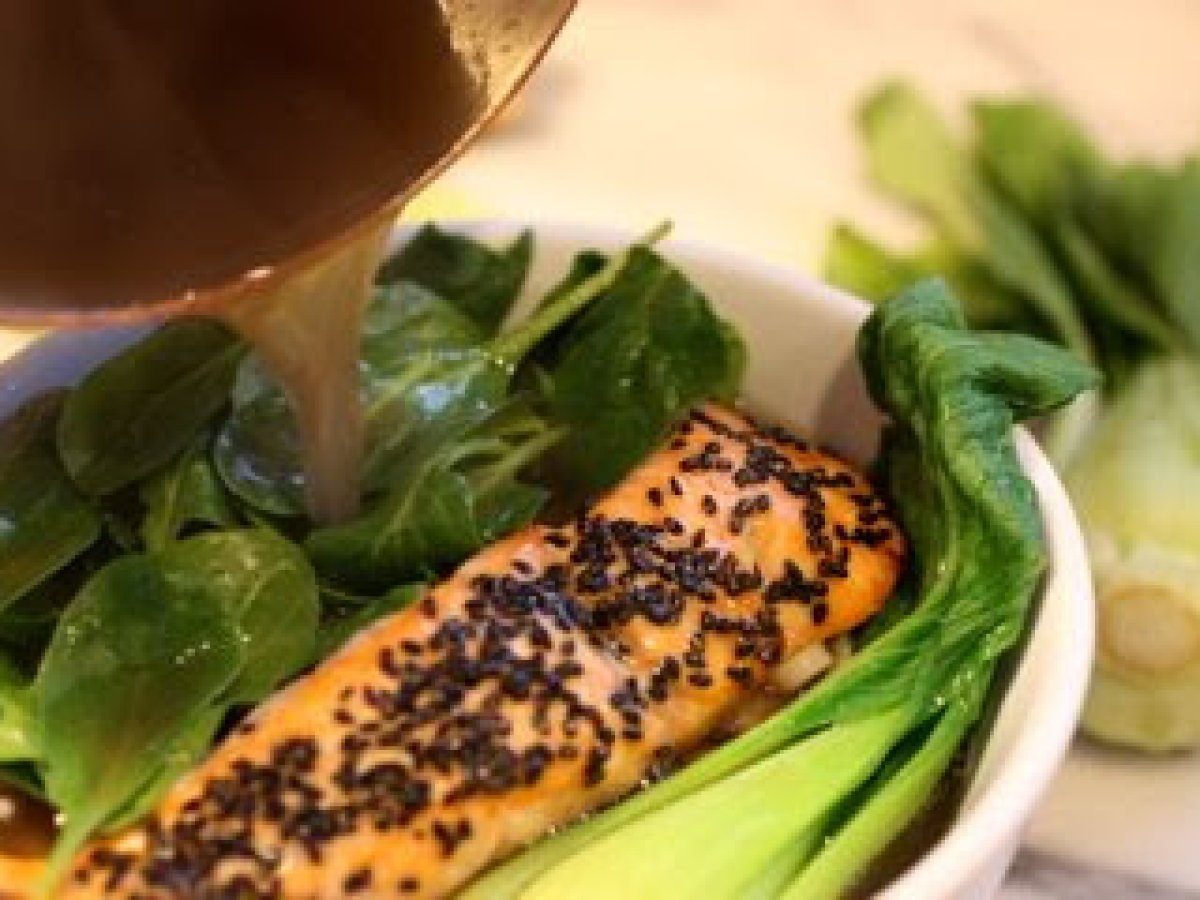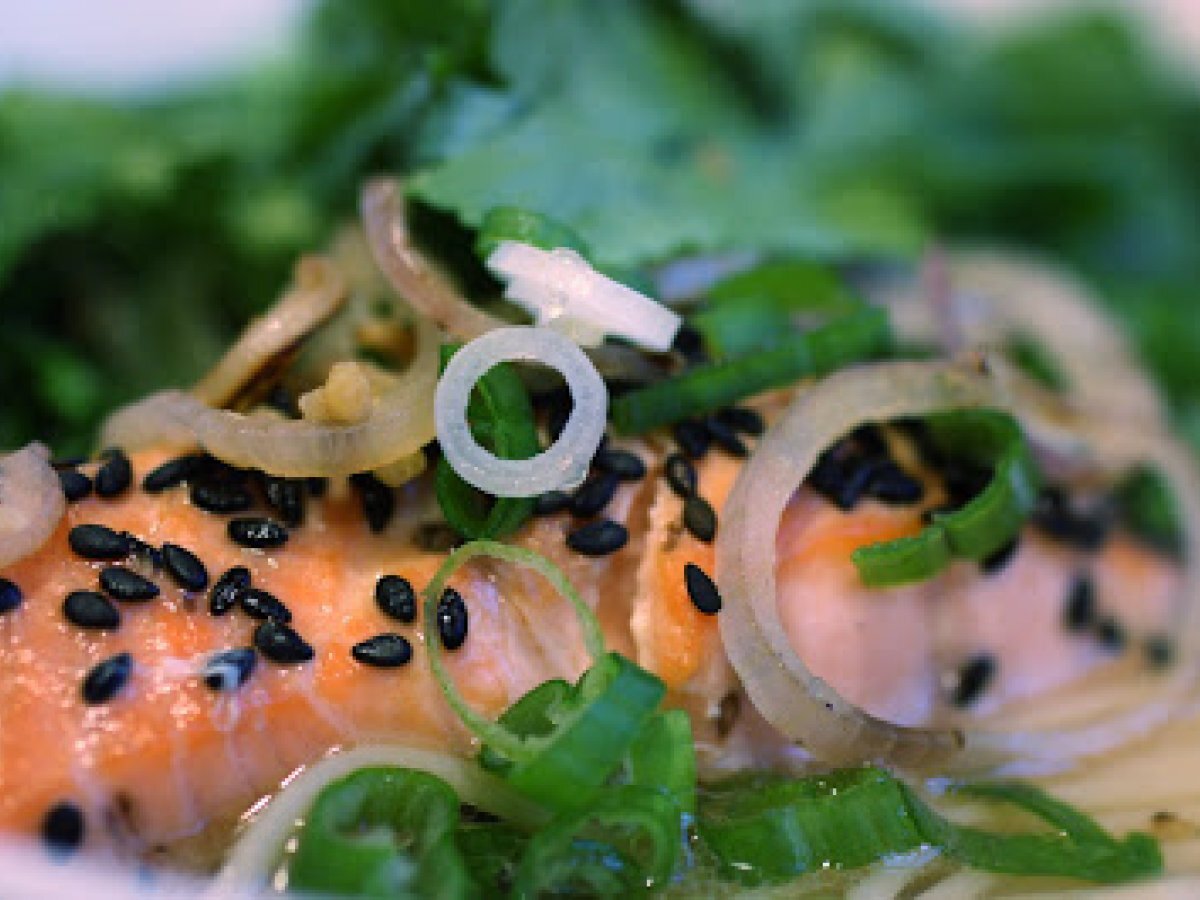 Questions:
You may like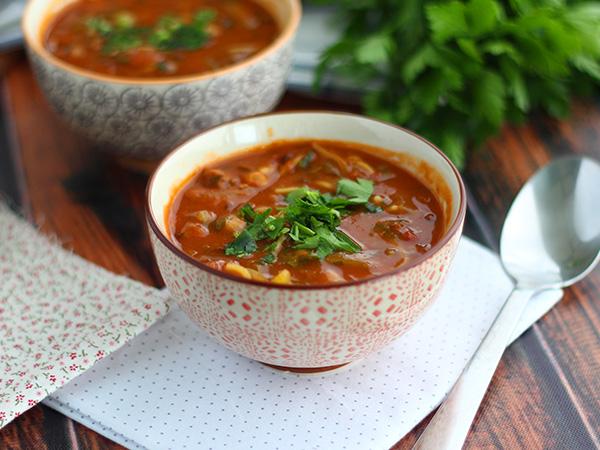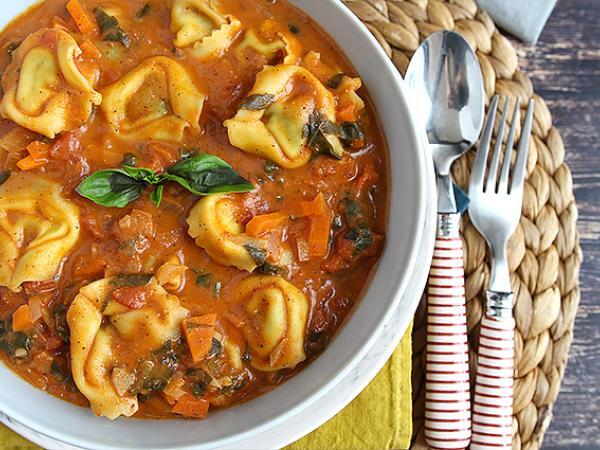 Recipes