Nullu puttu, kadam buttu, kyma unday & koli curry - coorg cuisine
Preparation
1)Nullu Puttu & Kyma Unday:
Boil water in a thick - bottomed broad vessel. Add salt and cardamom powder to the boiling water. Fold rice flour into the boiling water slowly and stir well using a wooden ladle. Once the water evaporates, the rice will turn to a thick mass. At this point, remove from heat and mix in the ghee. Make apple sized balls of the rice dough, cover with a wet cloth and steam for five to eight minutes. Remove, and while it is hot place in a semia mould. Press and collect rice semia ( long string hoppers ... like noodles ). Since the dough has been steamed twice, it won?t need to be steamed again. Serve hot with koli curry / kyma unday.
2)Kadam Buttu:
Put water in a thick - bottomed vessel. When it comes to the boil, add the rice ( thari ), salt and cardamom powder together. Simmer on a slow heat and stir continuously with a wooden ladle Cook the mixture till all the water evaporates and the rice starts to form a solid mass. This entire process is done on low heat to ensure that the rice is just three- fourth cooked. Remove from heat. Smear your palms with oil and make 2 cm round dumplings while the rice mixture is still hot. Arrange rice balls in a steamer. Cover them with a wet cloth and steam for 10 - 15 minutes till the rice is completely cooked. Remove and serve while warm.
3)Kyma Unday:
Mix the masala pastes and the other ingredients, except the water, curry leaves, ghee and oil, with the minced mutton and pass the mixture through the mincer once again. Repeat the process twice, to ensure that the masala gets evenly distributed through the mince. Grease your palms lightly with a little oil. Make even - sized small balls of about three centimetres by rolling the meat in your palms. Boil the water in a pan with a pinch of salt and the curry leaves. Place the meat balls in the boiling water and simmer, covered with a lid for 20 minutes, till all the water evaporates. Remove the meat balls and set aside, keeping them warm. Heat the ghee in a pan and lightly fry the meat balls till they turn golden brown. Serve hot with nullu puttu.
4)Koli Curry:
Clean and cut the chicken into 12 pieces. Wash and keep aside. Sprinkle salt and turmeric powder over the chicken and mix well. Dry roast the coriander seeds till they turn golden brown in a kadai. Add poppy seeds to the roasting coriander. Add the roughly crushed ginger and garlic to the coriander seeds. Toss for a minute. Remove from fire, with all the remaining spices. Make a fine paste of masalas. Heat oil in a kadai. Saute onion till light brown. Add the ground masala paste to the hot oil. Stir well. Add the marinated chicken and cook for 10 minutes, stirring frequently. Cook the chicken till done, sprinkling water as and when required. Add tamarind paste to the chicken. Stir in the coconut paste to form a thickened gravy. Check the seasoning. Remove from heat and serve hot with rice/ nullu puttu.
5)Yerchi Kanni Curry (Mutton curry):
Mix mutton with turmeric and coriander powder and marinate for 10 minutes. Heat oil in a pan, add chopped onions and fry till light brown. Add ground onion masala and fry on low heat for 2 minutes. Add mutton and continue frying on low heat for about 10 minutes. Add water and quickly bring to boil. Lower heat and simmer till mutton is tender. There should be enough water to cook the mutton and have a good quantity of gravy. Add ground coconut masala and salt and stir for 1-2 minutes. Add kaachambuli or vinegar, stir and remove immediately from heat.
Photos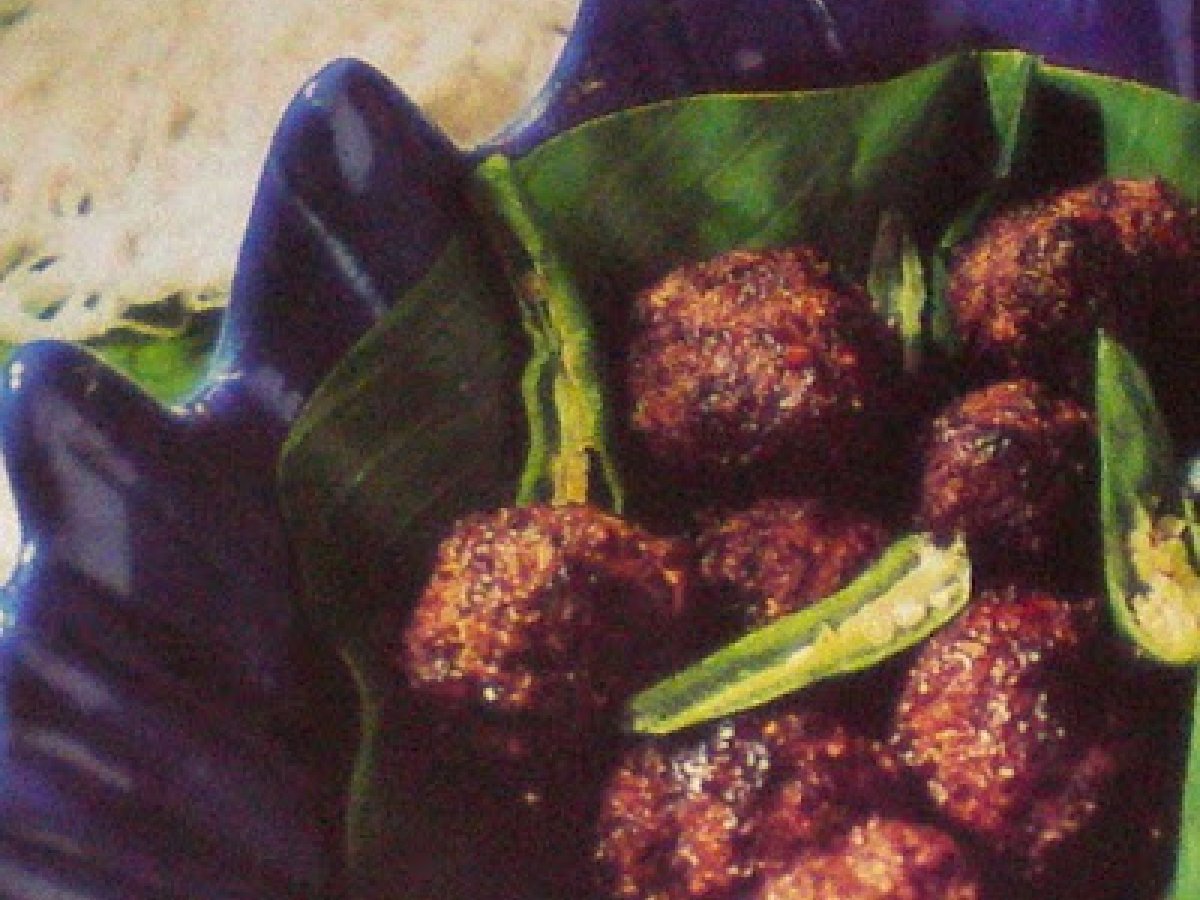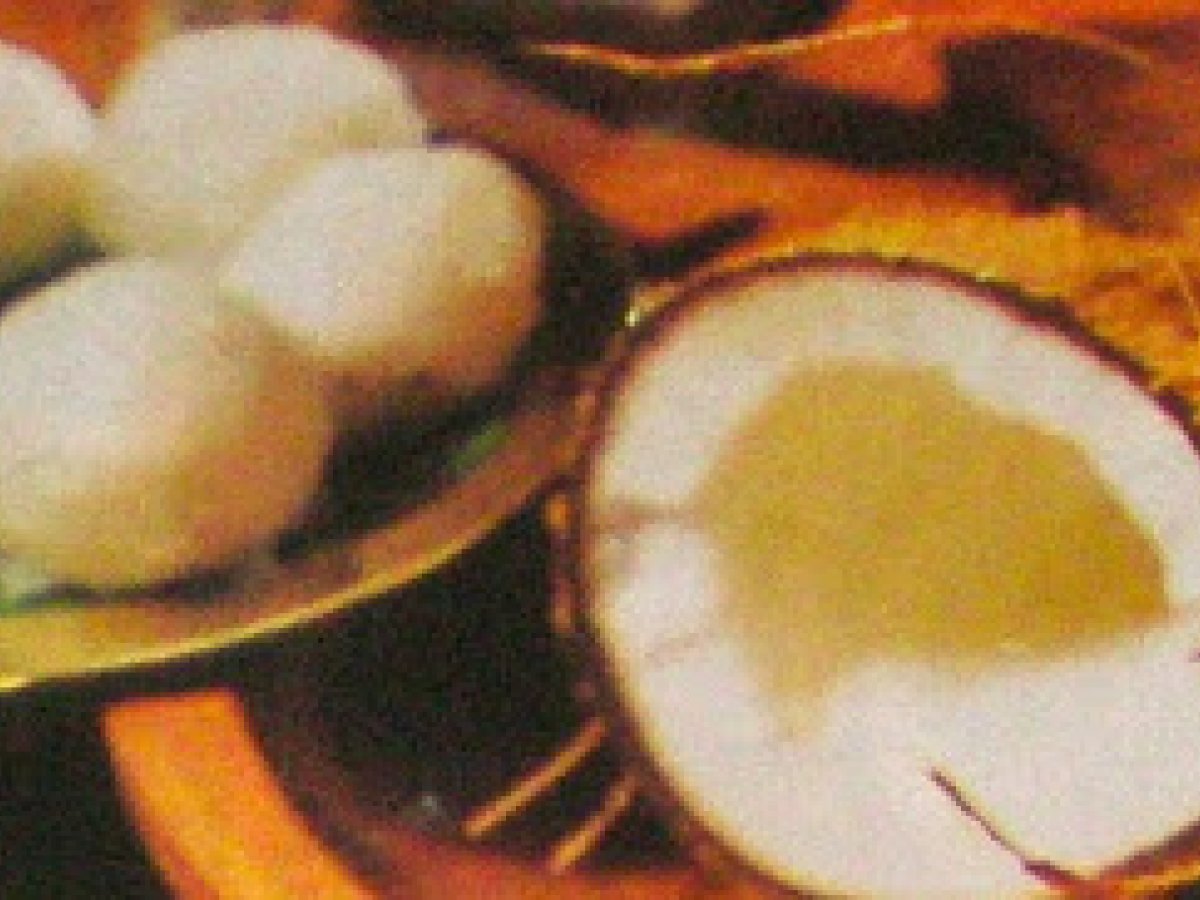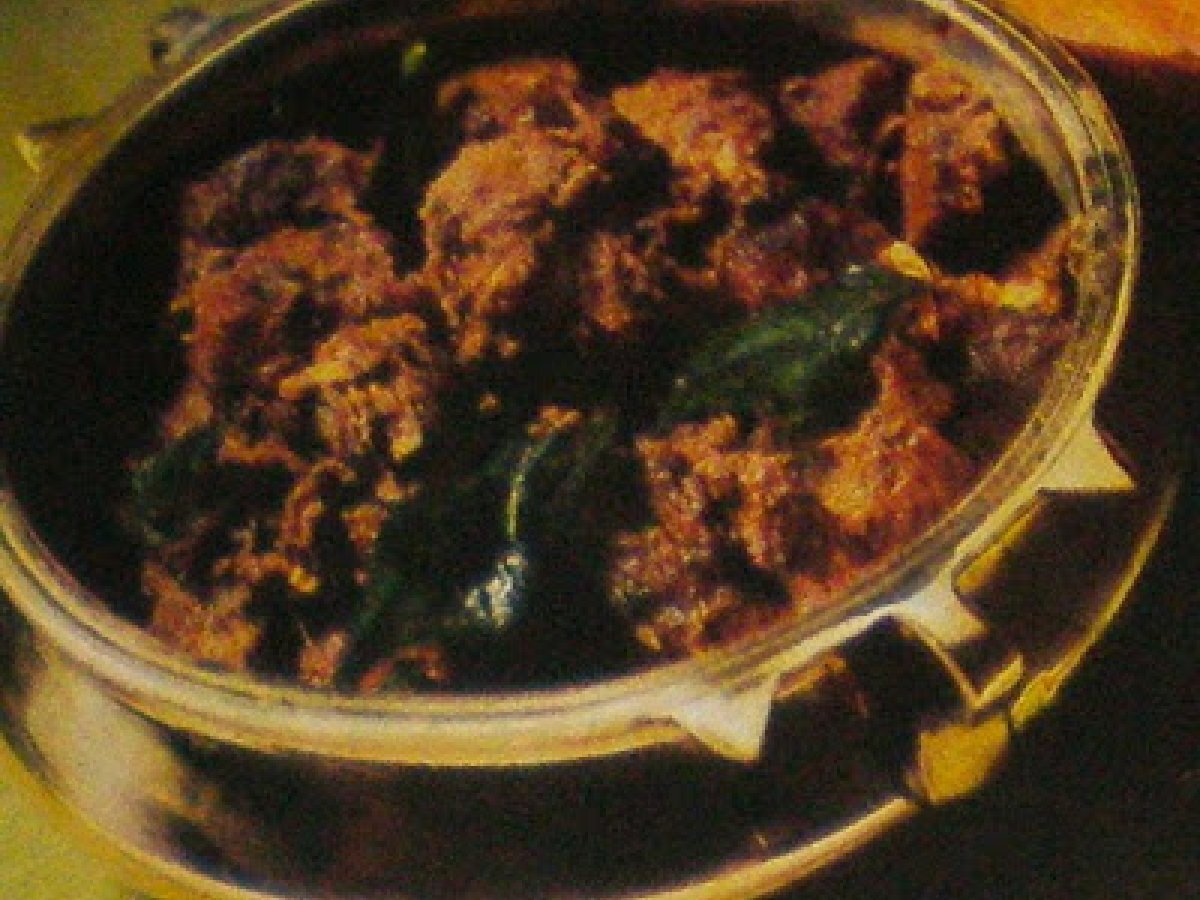 Questions:
You may like
Recipes