Opor nangka muda (jackfruit in hot & spicy coconut gravy)
Preparation
Heat oil in a pot and fry onions and garlic for few minutes until aromatic.
Add in the red chillies, thai chillies, lemon grass, galangal, ginger.tumeric, candle nut, cinnamon powder, nutmeg powder and asam keping (use lime or lemon juice alternatively).
Stir well and leave it to fry for few minutes until aromatic and the oil separated.(bubbles of oil will appear).
Add in the diluted coconut milk and the kerisek. Let the gravy boil and the liquid reduced a bit.
Add in the concentrated coconut milk,jack fruit and the meat. Simmer with slow fire until it boils again.
Add in the kafir lime leaf and the sliced tumeric leaf. Simmer a little longer until the gravy thickens. Remove from the stove.
Ready to serve.
Questions:
You may like
Recipes
Related articles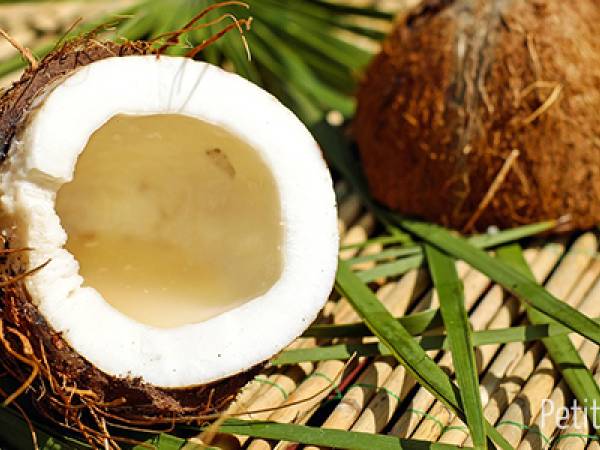 How to choose a coconut?