Plantains stuffed with shredded meat and grated cheese
Plantains stuffed with shredded meat and grated cheese
Today, we're heading to the other side of the Atlantic with stuffed plantains! A recipe that embodies all the essence of Latin American cuisine. What makes this dish so special is the sweet and savory mixture that comes together to create an explosion of flavors! Plantains bring sweetness and a soft, caramelized texture, combined with the deliciousness of grated cheese, and shredded meat full of flavor and spices.
Follow the recipe step by step with the steps below ;-)
Preparation
In a saucepan, place the meat, the onion cut into 4, the chopped garlic cloves, salt and pepper. Moisten with water and cook over medium heat for about 35/40 minutes until the meat is cooked.

When the meat is cooked, remove it from the pan to let it cool for a few minutes and then shred it with a fork. Reserve a cup of the meat cooking water.

For the tomato sauce:
In a frying pan, heat the vegetable oil over medium heat, then add the onion and the chopped garlic clove and sauté them together until the onion is translucent.

Add the chopped tomatoes and pepper, then simmer over low heat for 10 minutes.

Add the shredded meat to the tomato sauce, and pour in the cup of meat cooking water. Add the chicken stock, cumin and paprika. Cook over low heat until the sauce thickens, then add the chopped parsley last.

For the plantains:
Peel the plantains and place them in a baking dish. Brush them with margarine and bake at 350°F (180°C) for 10 minutes in a preheated oven.

Once the plantains are golden brown, remove them from the oven and cut them in half. Add the grated cheese to the bottom of the bananas, the shredded meat in sauce and return to the oven for 3 minutes to brown the cheese.

Add chopped fresh parsley for decoration, and your stuffed plantains are ready!
You tried this recipe ?
Mention @petitchef_en and tag #petitchef
Cookware
Observations:
Why is it important to use ripe plantains?
Ripe plantains add a touch of sweetness, chewiness and caramelization to the recipe.

Can I substitute shredded beef?
You can vary the filling according to your preferences by replacing with chicken or pulled pork, or seasonal vegetables sautéed in a pan for example!

How to store the recipe for stuffed plantains?
If the plantains are fully ripe, you can store them in an airtight container in the refrigerator for 2 to 3 days. However, if they are not sufficiently ripe, it is advisable to consume them quickly after baking them, as they tend to harden easily.
Photos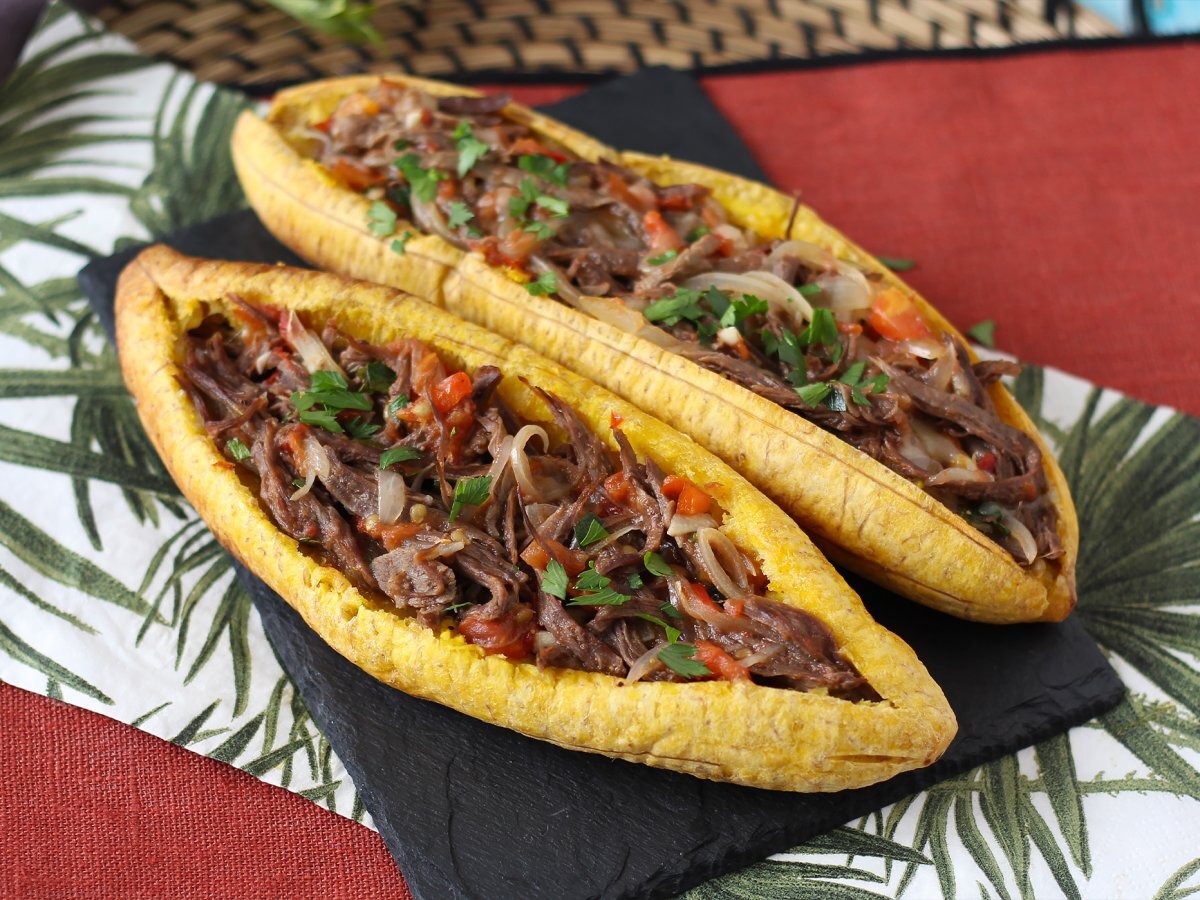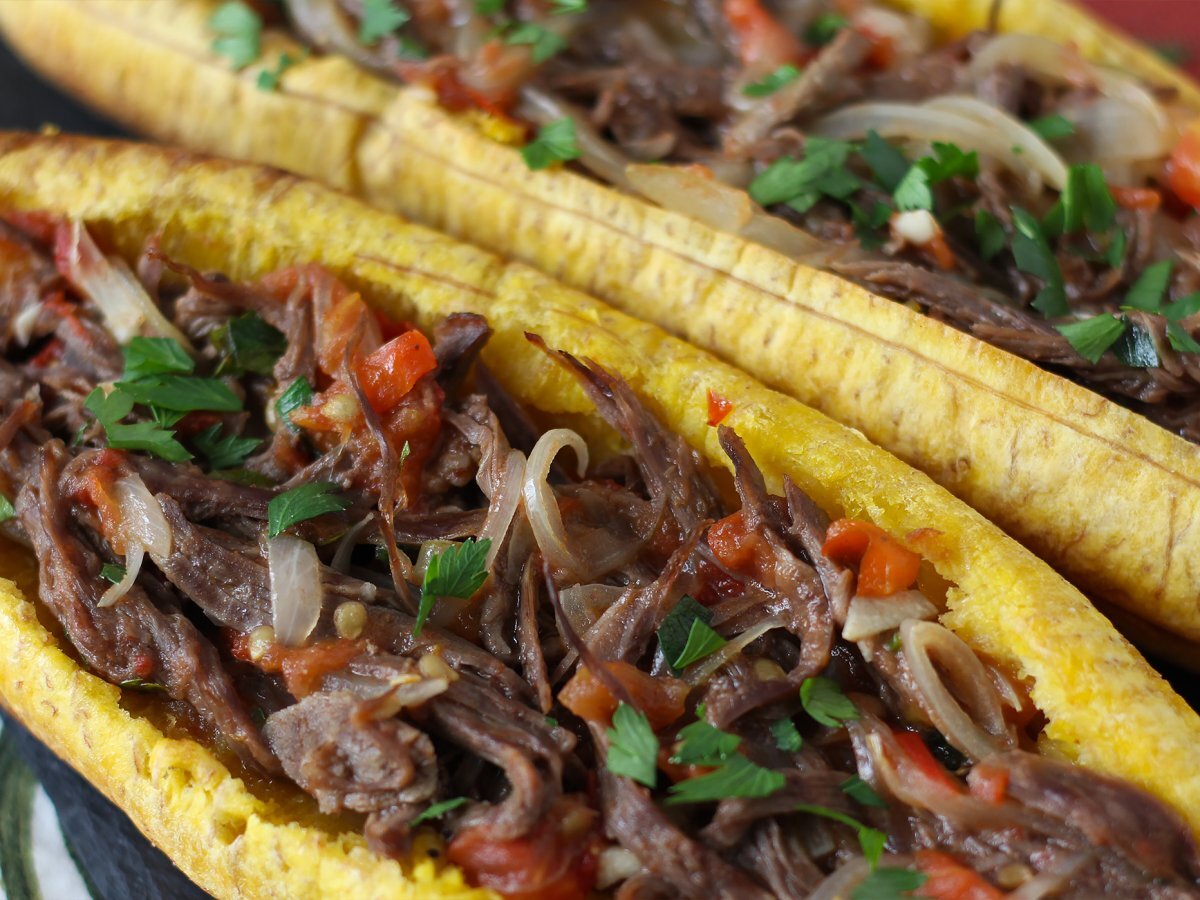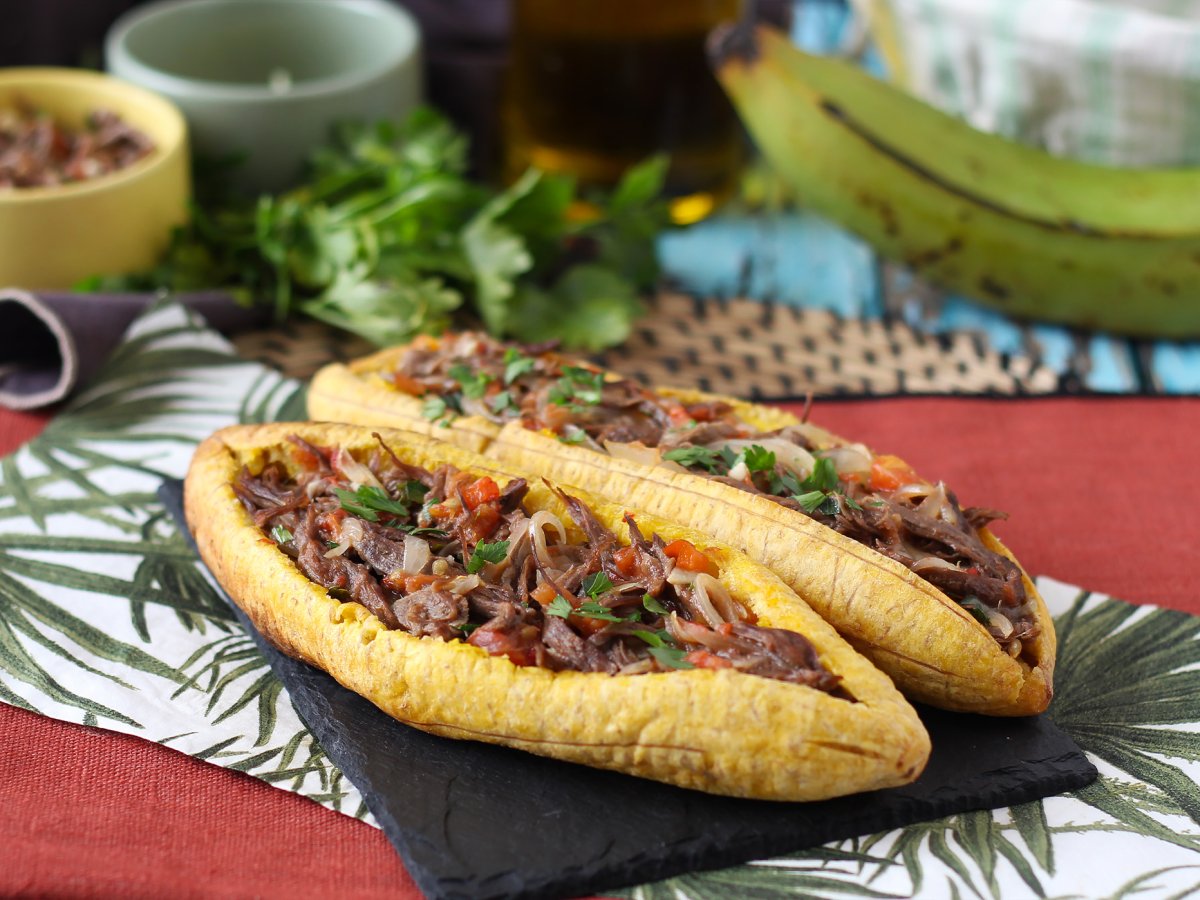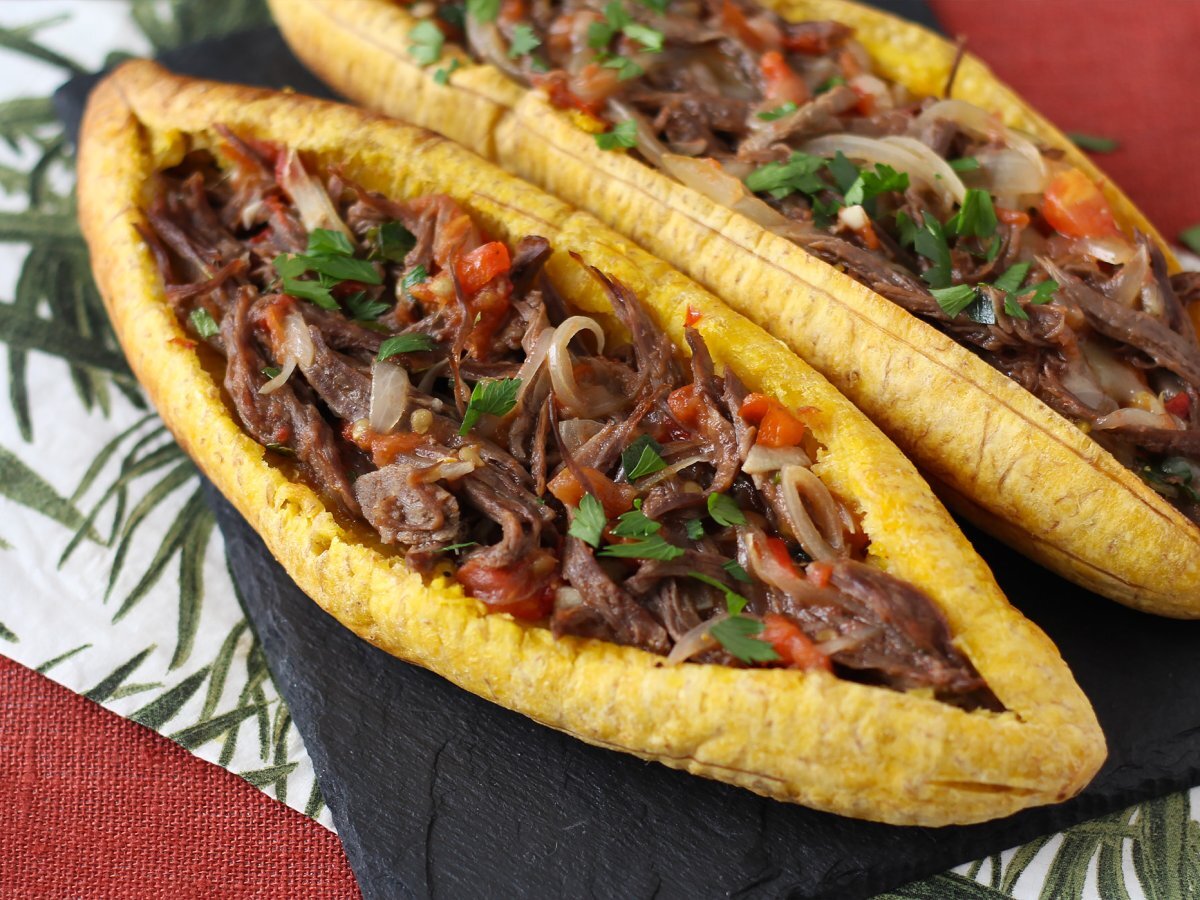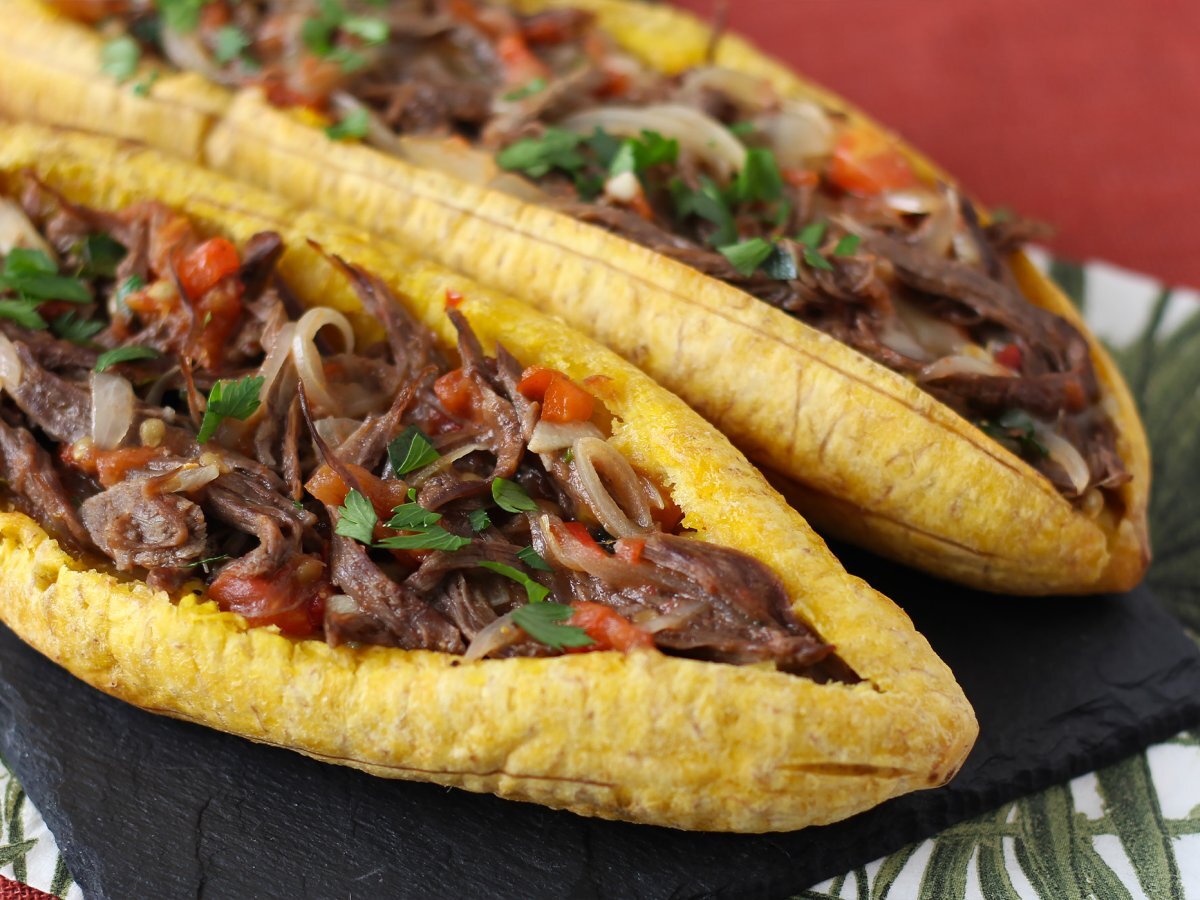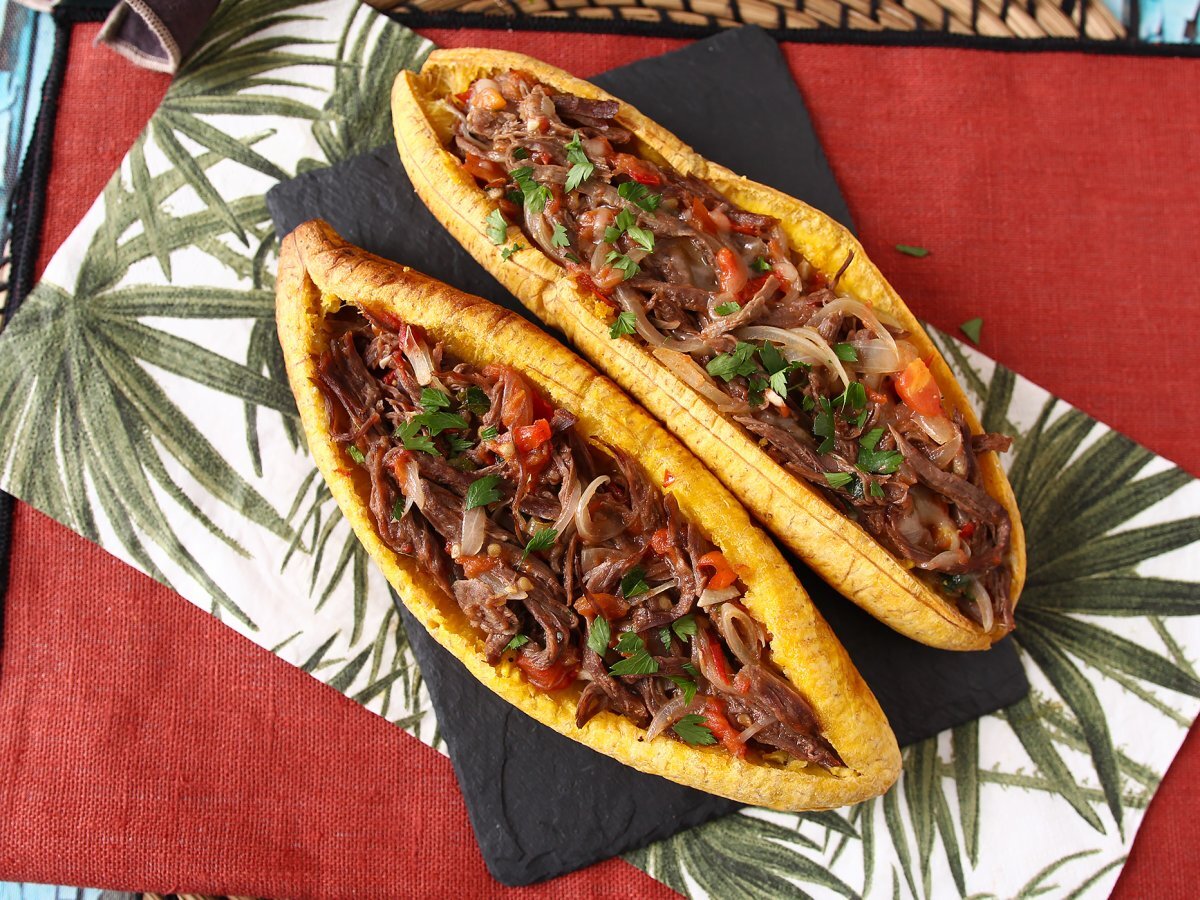 Questions:
You may like
Recipes

<! -- HB slmads - AD akcelo-->