Machaca Beef Tacos(Sonoran Shredded Beef Tacos)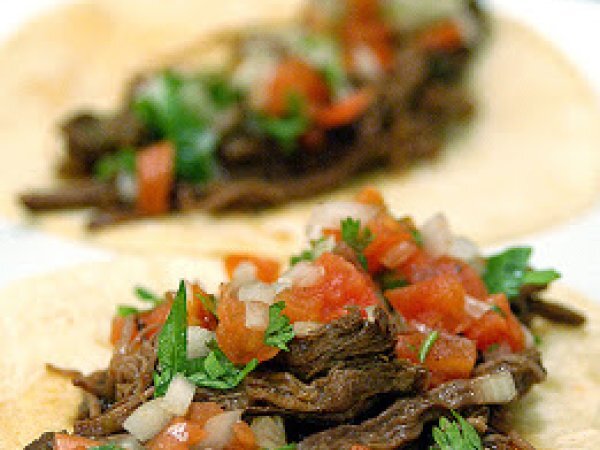 Preparation
Place the Top Round in a large pot and add enough water to cover. Simmer covered until tender.
Add additional water as necessary to keep meat covered during the cooking process.
Remove meat from pot, reserving liquid. let cool just to be workable, then remove fat. Shred the meat(It should be tender enough that you can do this with your fingers).
Return Shredded meat to stock pot. Add remaining recipe ingredients (excluding Cilantro) and broth.
Simmer over medium heat until meat absorbs the broth.
Remove from heat, and fold Cilantro into shredded beef.
Serve with traditional toppings.
Questions:
You may like
Recipes