PERNIL ESTOFADO CON MOFONGO- (Roast Pork Stuffed with Green Mashed Plantains)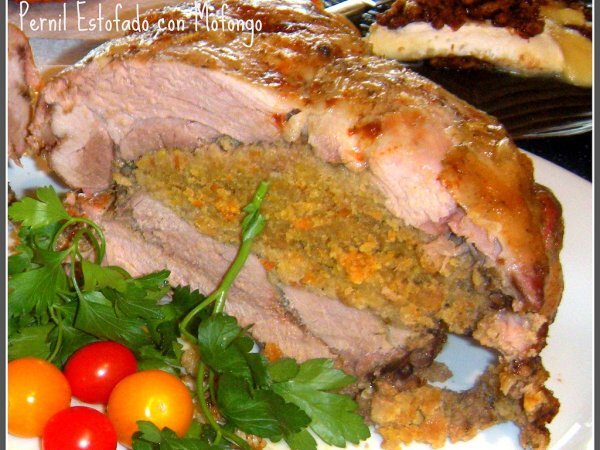 Preparation
The Roast:
Take the above ingredients and blend to a paste. If it is too dry, add a little more oil and vinegar. After you have rinsed and pat-dried you pork place in baking receptacle. Season well with the paste inside and out. Save some for the skin.
Mofongo:
Put all ingredients into your blender and pulse until it all comes together. Or use your mortar and pestle and mash together a few pieces at a time adding parts of other ingredients. Place mofongo stuffing in center of butterflied roast. Preheat oven to 350F. Cover with skin and truss as shown below. Take seasoned skin and place on top of roast.
Cover roast with aluminum paper and cook for 3 hours .Uncover roast and baste. Cook for the remainder of time until thermometer reaches 185 or when you puncture it and the juices run clear.
Let rest 15 minutes and serve.
Questions:
You may like
Recipes