Pork ribs oyster porridge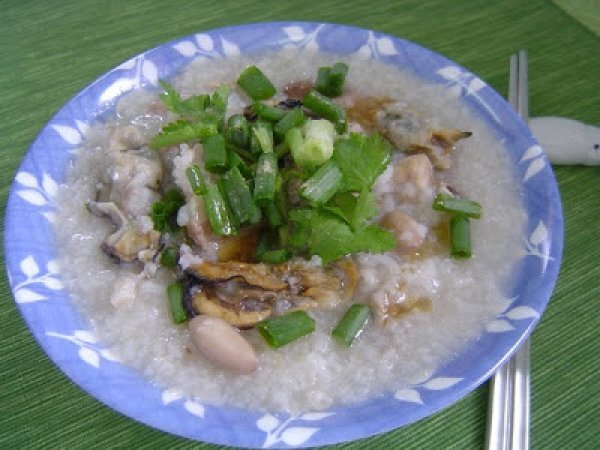 Preparation
Wash the pork ribs and blanch them in some hot, boiling water to get rid of scum. Rinse with running water, drain and set aside.
Wash the dried oysters and groundnuts, set aside. Wash the rice and add in 6 cups of water, put in the rice cooker, cook on 'Porridge' mode.
Once the water starts to boil, add in the pork ribs, oysters and groundnuts and continue cooking.
Meanwhile, prepare the oatmeal by mixing the instant oats with hot water and let it stand for a while.
Add in this oatmeal when the rice grains start to open up. Continue to cook till the ribs are tender, and the porridge is to your desired consistency.
Add salt and light soya sauce to taste. Ladle onto serving bowls, garnish with some chopped coriander, spring onions, a dash of pepper and drizzle in some sesame oil.
Serve hot with some chopped bird eye chillies and soya sauce.
Questions:
You may like
Recipes