Pressure cooker pinto beans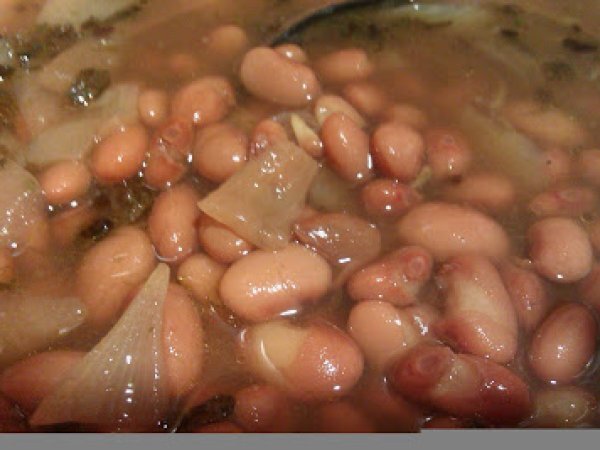 Preparation
Rinse beans (do not soak them) to remove any dirt or other particles. Set pressure cooker to high pressure. Add the beans, water, onion, garlic powder, oregano and cayenne chili powder to the cooking pot.
Lock lid into place and set timer for 35 minutes of pressure (it will take about 10 or 15 minutes to build up the pressure then begin counting down the time).
Once the cooker has signaled that the cooking has completed allow the pressure to release naturally, this will take about 20 minutes.
Once the pressure has released open the lid carefully. Keeping the cooker on "keep warm" setting sprinkle in the cilantro and chipotle chili.
If using the cubes just pinch the cubes and they will crumble quickly allowing you to to add it to the liquid easily.
Also, if you are using the cubes do not add any salt until you have stirred all the cubes in and tasted the liquid (the cubes contain some salt).
Add salt to taste. Replace the lid, locking it in place is not necessary. Allow to set for about 20 minutes in order for the beans to absorb some of the new flavors.
If you would like to freeze the cooked beans, place them in a freezer bag with enough liquid to just cover the beans, push out most of the air and seal bag.
Questions:
You may like
Recipes