Rellenong bangus fried rice omelette
Preparation
Scale and clean the milk fish.
boil the whole fish in a large pan until cooked.
take out the cooked fish from the boiling water.
let the fish cool at room temperature.
remove all the milk fish meat from the bones.
make sure to clear all small bones.
squeeze calamansi juice to the meat. stir.
set aside.

heat a large wok and pour in a splash of olive oil.
saute garlic, shallots and carrots until fragrant.
add the milk fish meat, soya sauce, sweet pickle relish and green peas.
simmer gently for 15 to 20 minutes.
add the grated cheese. stir well.
season with salt and pepper.
toss in the day-old cooked rice.
stir thoroughly and cook for 10 minutes.
drizzle light soya sauce to taste.
set aside.

in a bowl, slightly beat 5 large eggs with fresh milk.

heat oil in a large round non-stick pan.
pour a quarter of the beaten egg and spread it into the pan.
cook until firm.
arrange a cup of rellenong bangus fried rice in the middle of the egg.
fold the egg on 4 sides to cover the fried rice.
carefully transfer the fried rice omelette upside down into the plate with lettuce.
squeeze some ketchup.
do the same with the remaining 3 cups of rice.
serve warm.
Photos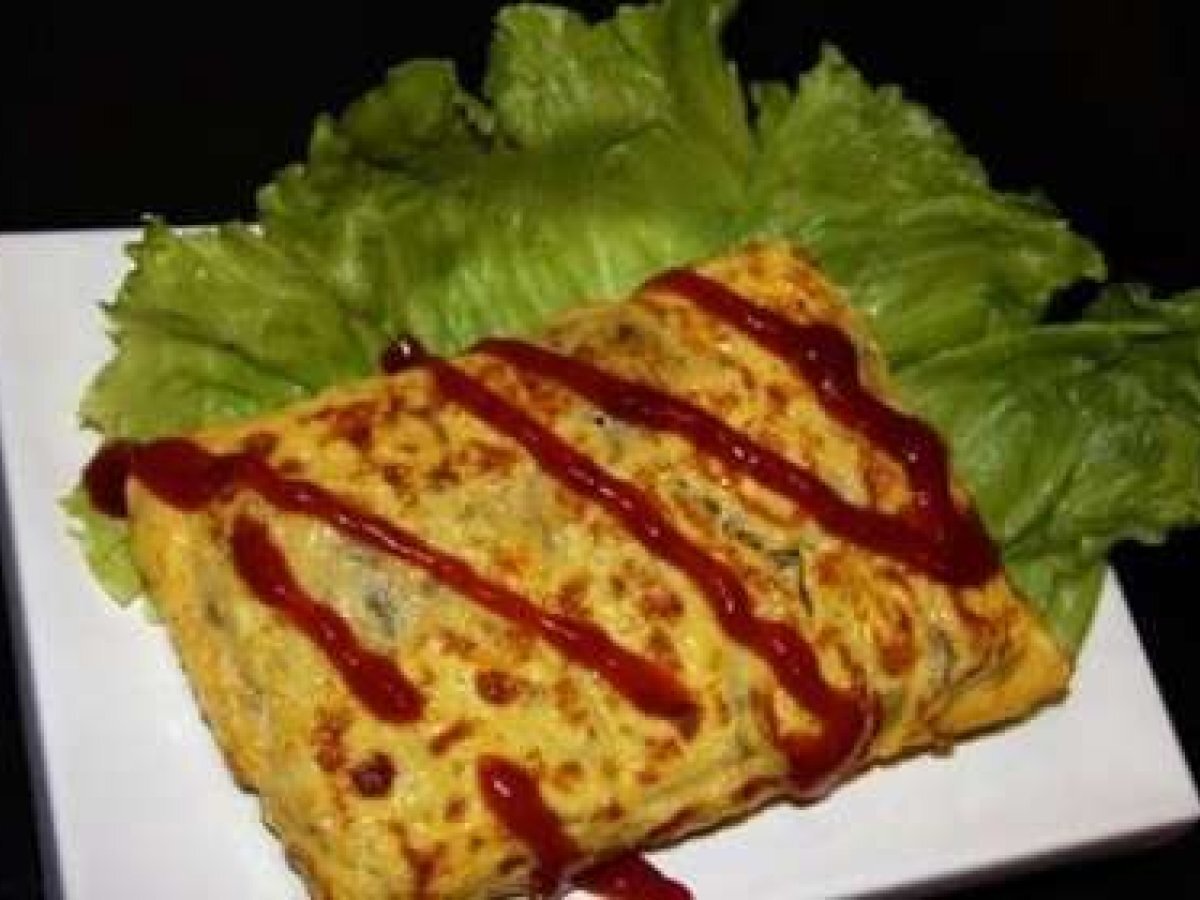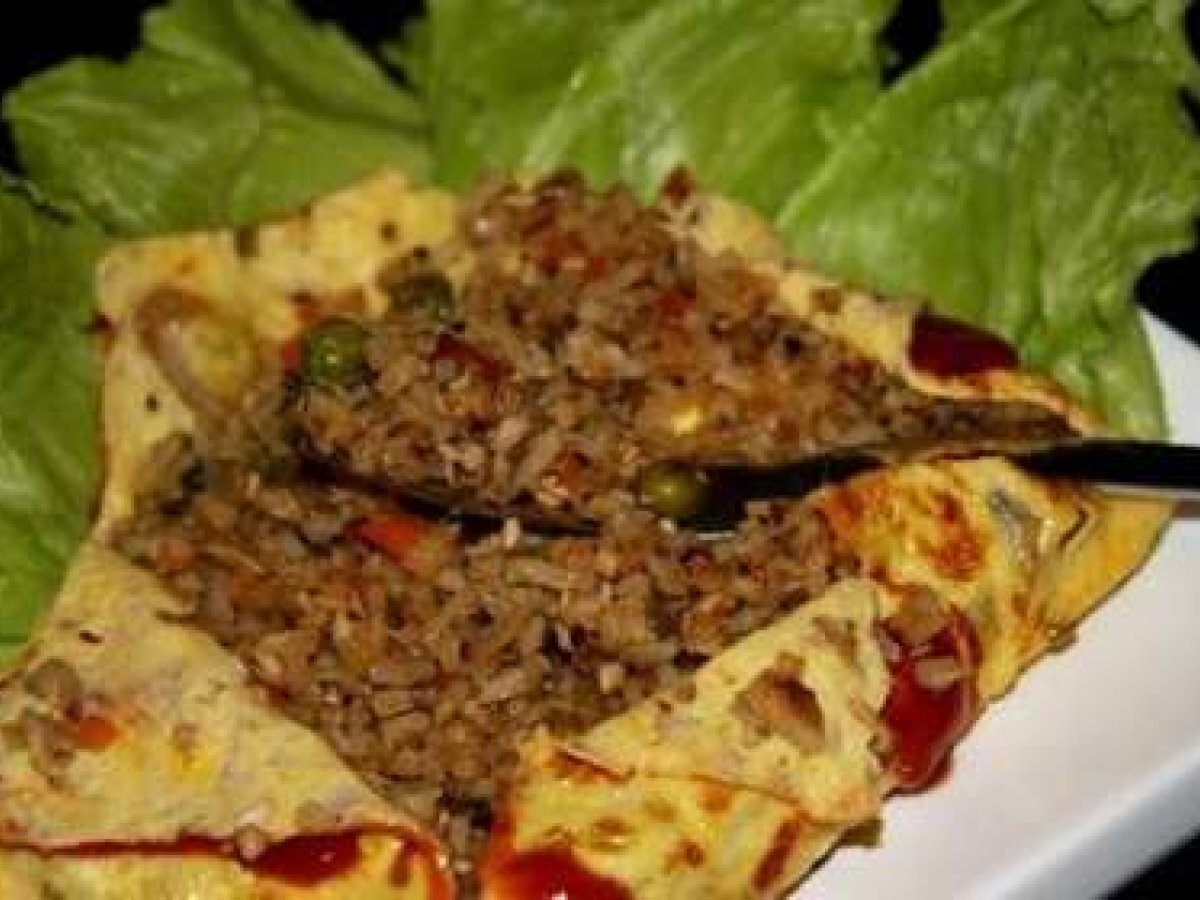 Questions:
You may like
Recipes