Roasted capon with chestnuts
Roasted capon with chestnuts
Have some change and don't make a turkey for Christmas, but a chapon! This traditionnal French recipe for Christmas will really enchant you!
Ingredients
Materials
Baking tray
---
Kitchen twine
---
Poultry baster
---
Preparation
Peel and cut the carrots into dice. Mix them with the minced veal meat, the chopped onion, the crushed garlic clove, the chopped parsley and the egg. Add salt and pepper.

Stuff the empty capon with this stuffing. Close it with kitchen twine.

Salt and pepper, and drizzle with olive oil. Fill the tray or dish ou put the chapon in with some chicken stock.

Bake 2 hours at 410°F (210°C). Using the baster, or a tablespoon, baste regularly the poultry with its own juice.

When the chapon is roasted, leave it to rest for 15 minutes. Meanwhile, put the honey and the water and bring to a boil. Add the chestnuts and stir well. Leave to cook for 15 minutes, stirring once in a while.

Serve the chestnuts with the capon.

There you are, your capon with chestnuts.
Photos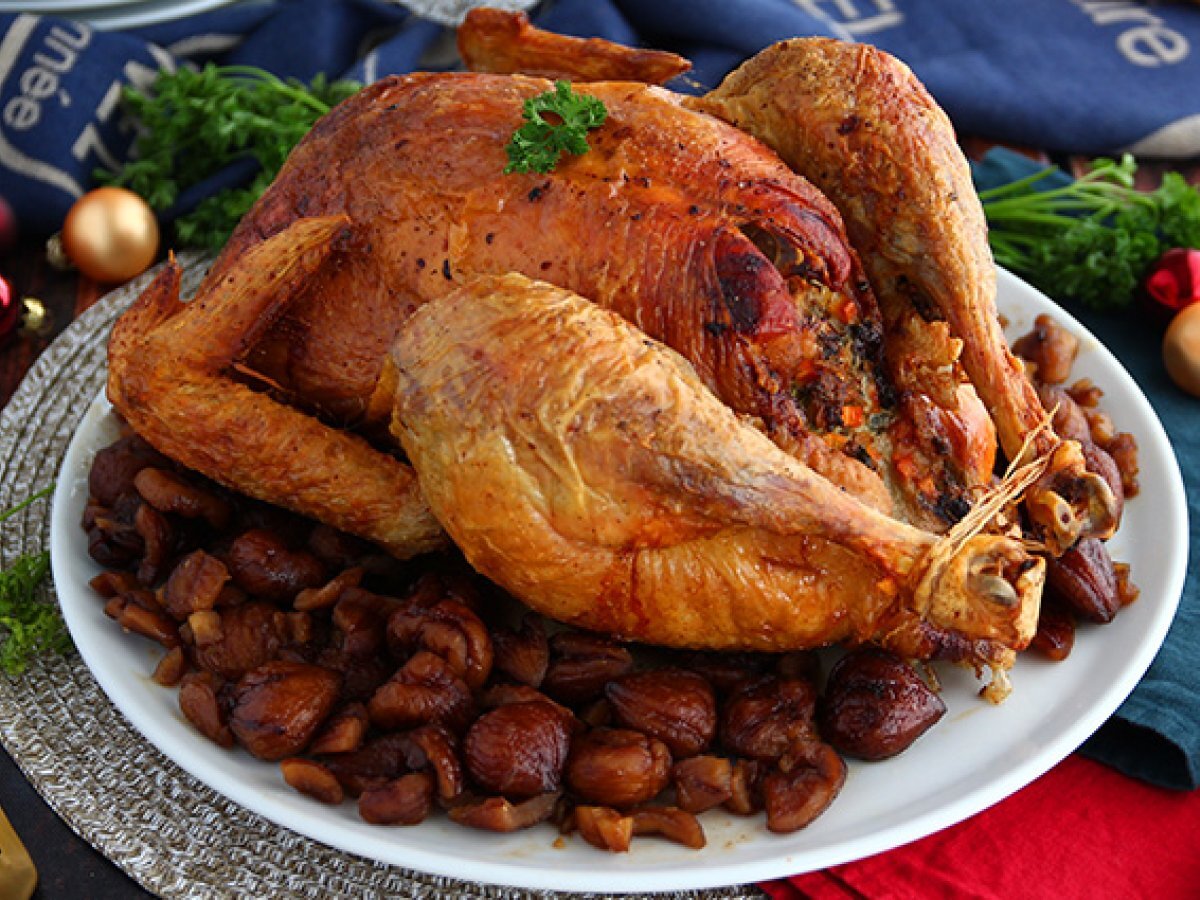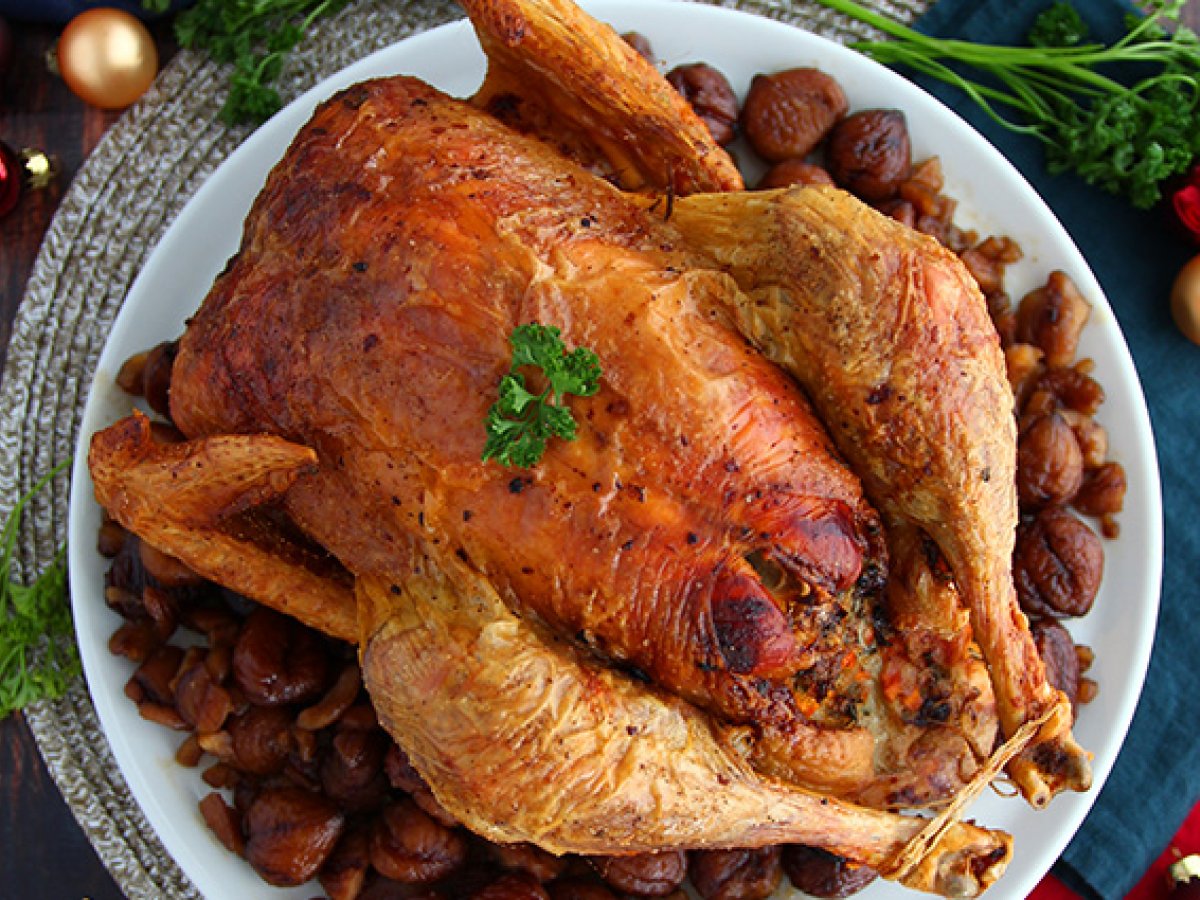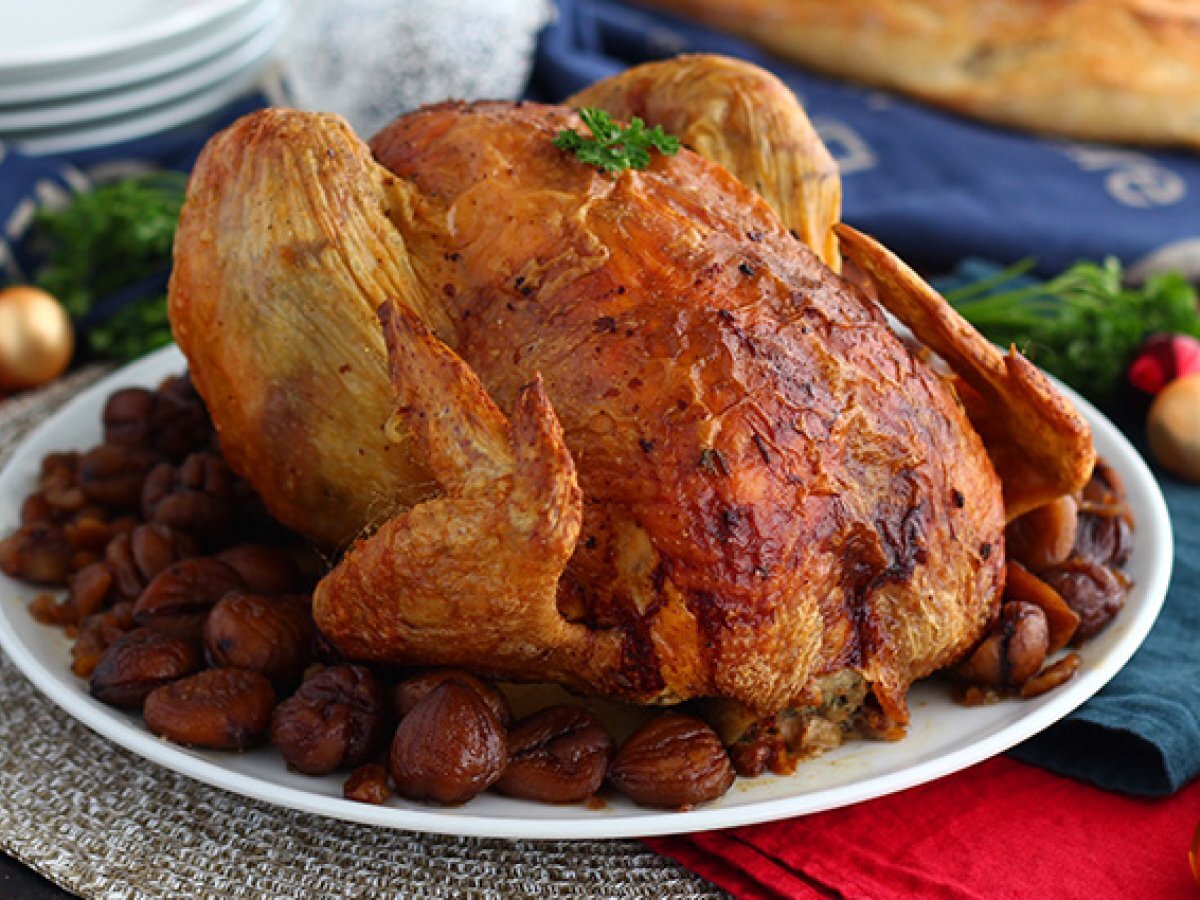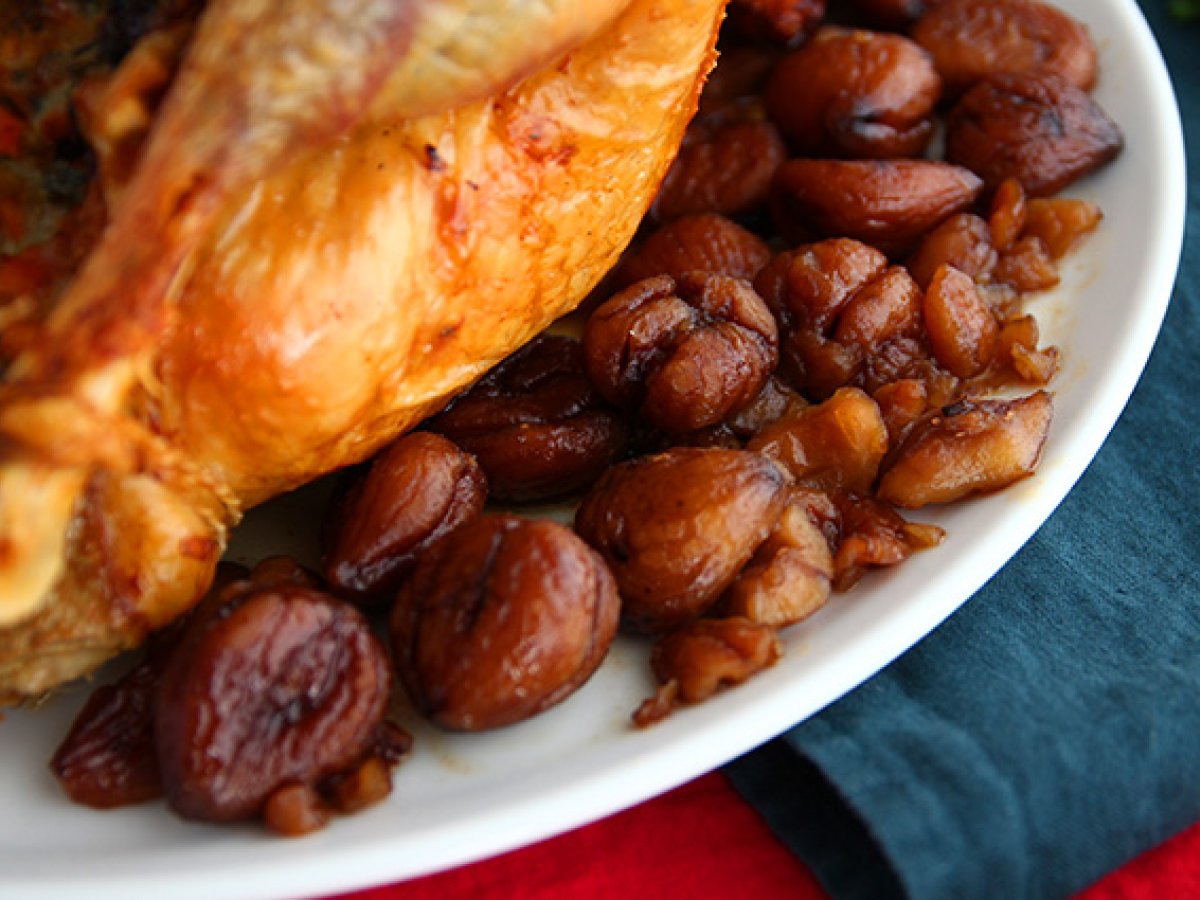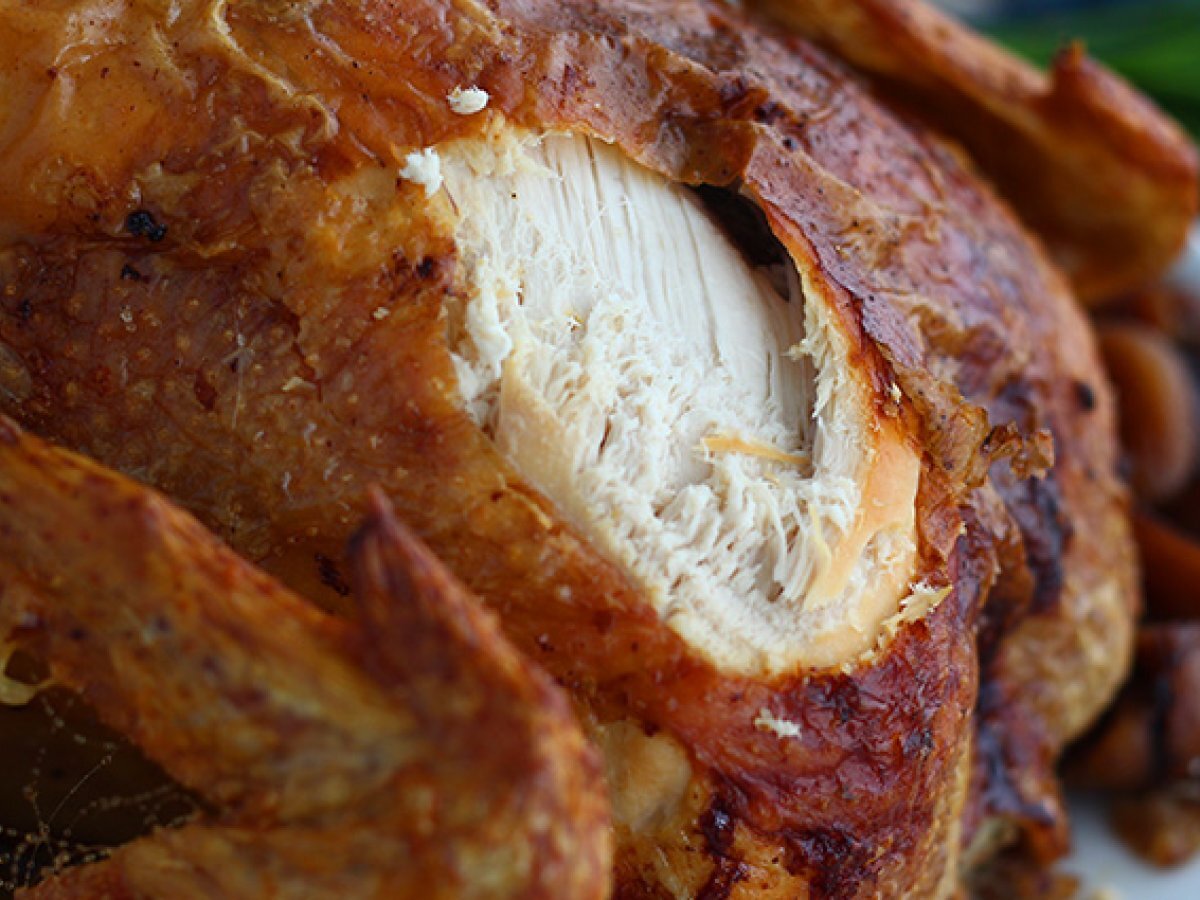 Questions:
Related recipes
Recipes