Roasted tomatillo green chili chicken enchiladas
Preparation
Roast the peppers and tomatillos. Click here for instructions on how to roast peppers indoors. Once peppers are roasted and peeled remove seed pod and as much of the veins as you desire. Set aside.
In a small sauce pan heat the oil. Once hot add the onions and garlic, stirring often to avoid burning the garlic. Allow onions to start to soften, then add the stock, peppers, tomatillos and S&P. Simmer for 20 minutes or until the chilies are softened.
Transfer the stock & peppers to a blender or food processor. Process until smooth. Return to the pan, adjust season as needed and bring to a simmer again.
Poach the chicken breasts in the green chili sauce. Cook chicken in the sauce over medium low heat, just barely simmering, for about 20 minutes or until the internal temperature of the chicken reaches 160. Remove chicken and allow to cool enough to handle.
Preheat oven to 350. Slice chicken thin against the grain or cut into a dice. Mix 1/2 cup of the sauce in with the sliced chicken, set aside.
Photos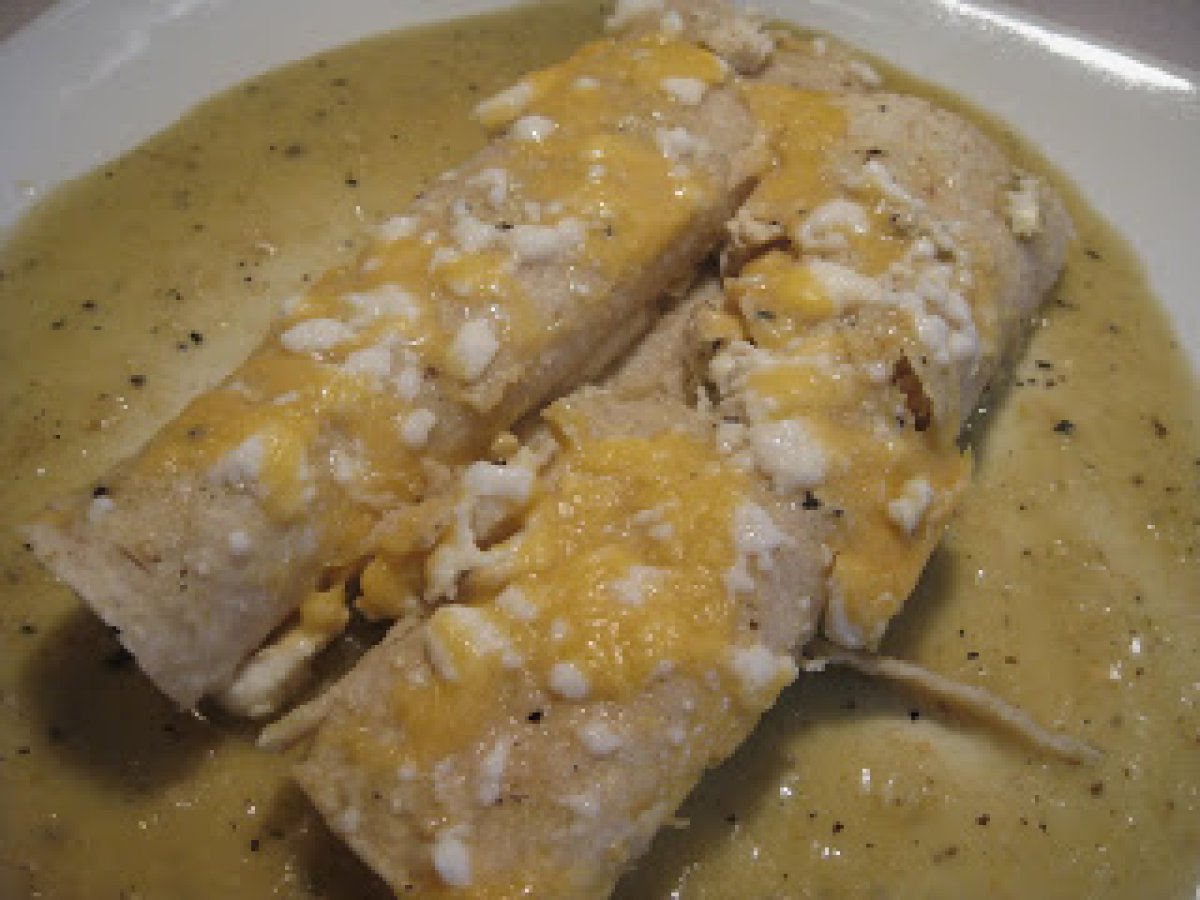 Questions:
Related recipes
Recipes