Salmon parcels with cheese & tomato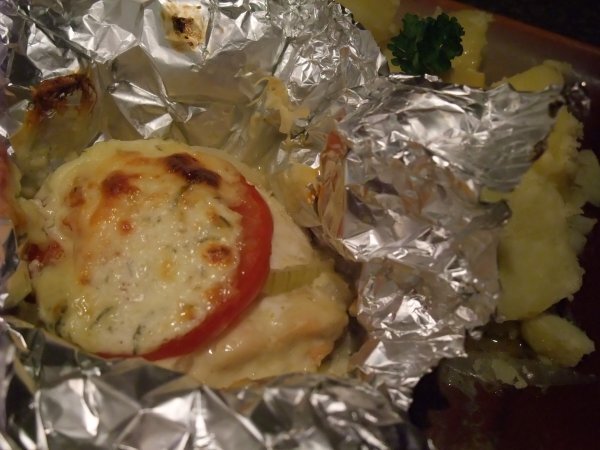 Preparation
Season salmon fillets with salt & pepper.Take ca 20x20 cm size kitchen foils for each salmon fillet.Place fish into middle of each & put on to the baking tray.
Sprinkle over some chopped dill.
Cover with slices of onion & tomatoes.
Spoon over the mayonnaise mixture.
Top with grated cheese.
Wrap parcels slightly,don't close completely,so it can brown from the top as well.
Bake in the preheated oven at 200C up to 25 min.
Serve with hot boiled potatoes,which have slice of real butter on top & parsley.
Questions:
Related recipes
Recipes