Salmon cheesecakes - Video recipe !
Salmon cheesecakes - Video recipe !
A really fancy starter, changing this classic dessert into a magnificent dish to serve !
Materials
5 x 3 inches cheesecakes rings
or
1 x 8 inches ring
Preparation
Crush the crackers into powdered, then add the melted butter.

Put this in the bottom of the rings placed on baking paper, and firmly pack. Put in the fridge.

In a bowl, mix together the cream cheese, the ricotta, and 3 slices of salmon cut into tiny pieces. Then add salt, pepper, dill and chives.

Put this mix on top of the crackers in the rings, and smooth the top with a spatula. Put in the fridge for at least 6 hours.

Using a ring, cut circles into the remaining salmon slices.

Put these circles on top of an unmould cheesecake. Sprinkle with dill and chives, and there you are ! Your salmon cheesecakes are ready !
Photos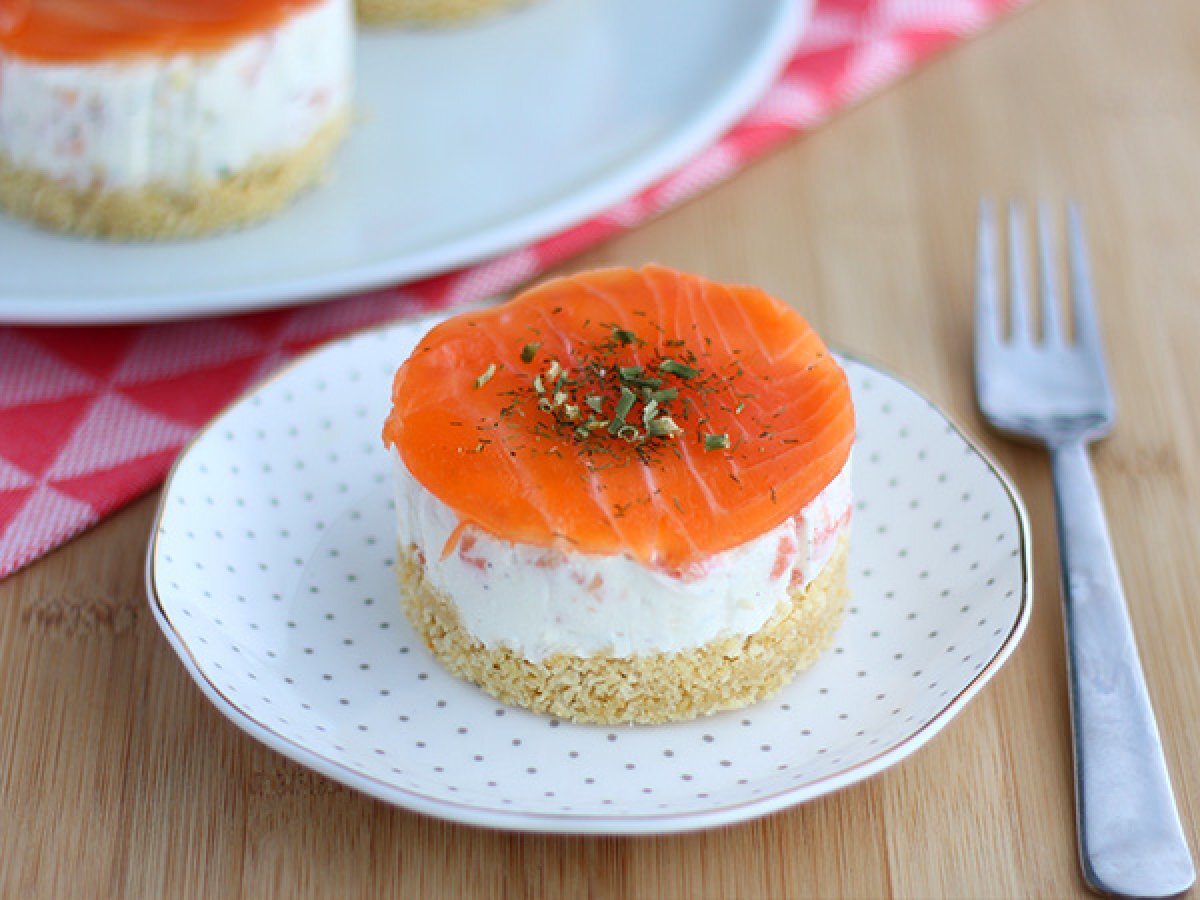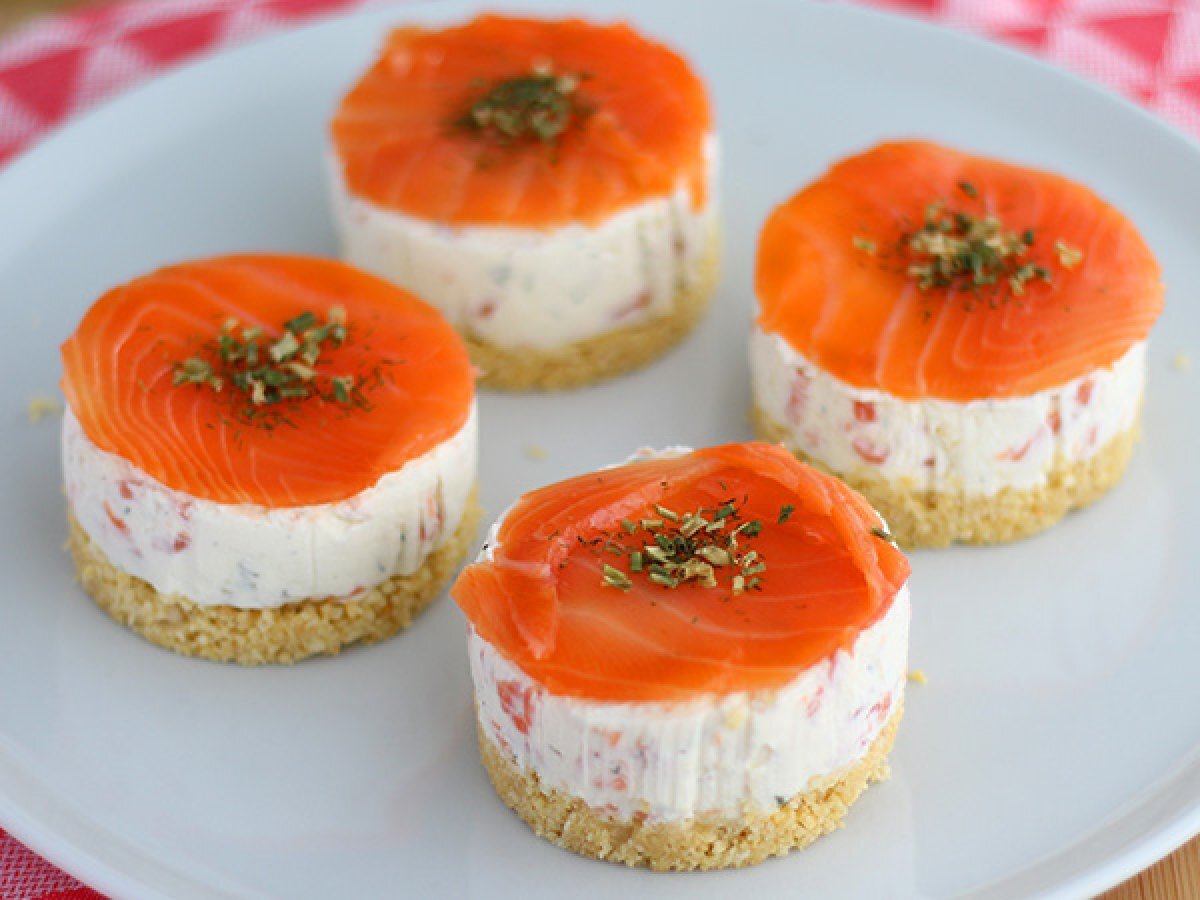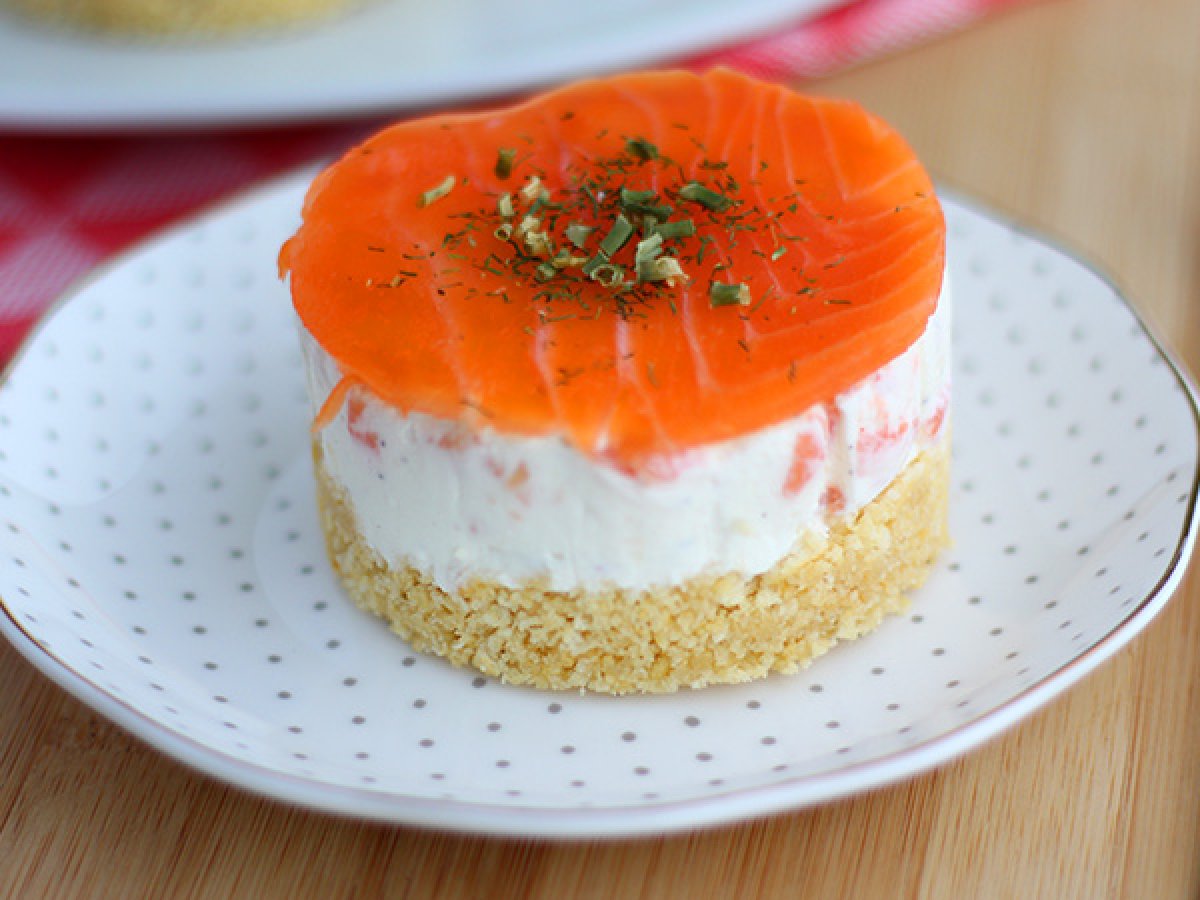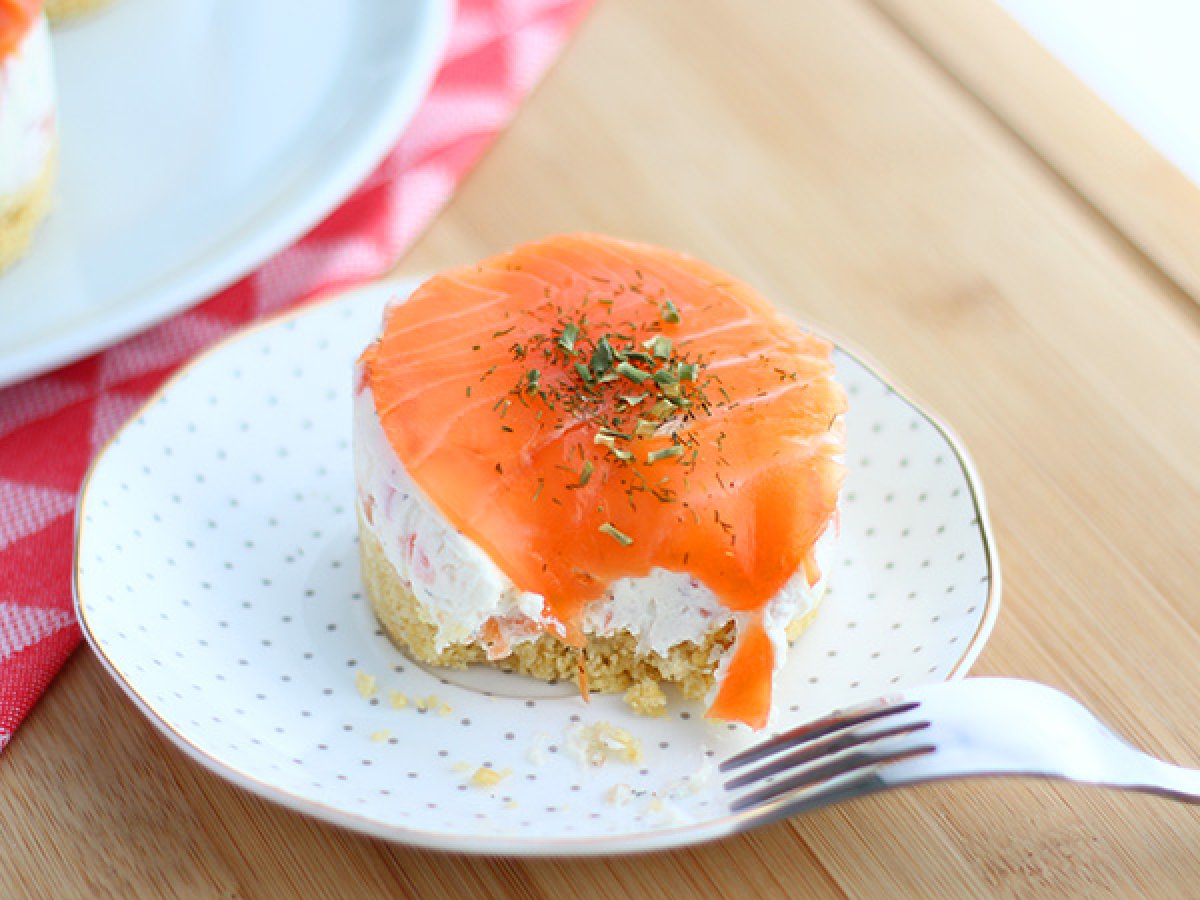 Questions:
What kind of crackers do you use Many thanks
Answer:
We used "TUC" crackers, also called saltine crackers, but you can use your favorite !
You may like
Recipes
Related articles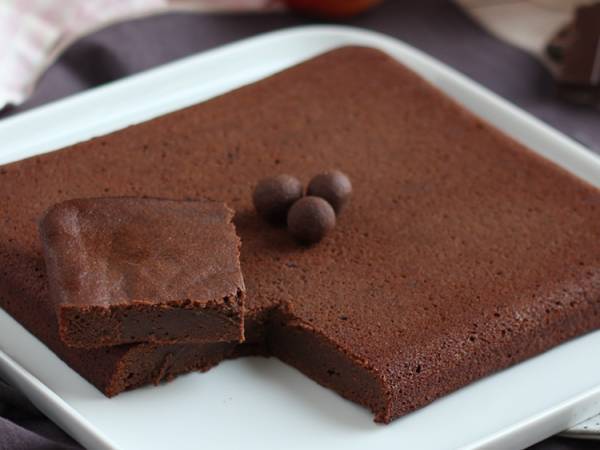 Easy and tasty butter free desserts!