Salmon poke bowl
Salmon poke bowl
Let's go to Hawaï ! Learn how to make a poke bowl at home with our easy step by step recipe !
Preparation
Rice :
Rince rice until water is clean to remove starch.

Cook the rice :
Put the rice and cold water in a pot and cover. When the water beggins to boil, lower the heat and cook covered for 10 to 15 min. Remove from heat and leave to rest for 10 min covered.

Prepare vinegar sauce :
Pour vinegar in a pan, and warm it up (it shall not boil). Add sugar + salt and mix. Pour this mix in the rice and mix gently. Cool the rice : spread it in a cold dish.

Cut the salmon into cubes and then mix it with soy sauce and sesame oil. Crush some fresh ginger and add some lemon zests and sesame seeds if you want. Mix well, wrap the bowl and refrigerate for 30 minutes.

Vegetables and fruits :
Wash the vegetable. Peel the carrot and chop it or grate it. Cut the radishes and the cucumber into strips. Cut the avocado and mango into cubes. Pour some lemon juice on the avocadoto prevent from browning

Put some rice in a soup plate or a bowl. Add the salmon marinade in the center. Put all the vegetables around the salmon : cucumber, then carrots, then edamame, then radishes, then avocado and then mango to form a rainbow.

Sprinkle some sesame seeds on top and there you are, your poke bowl is ready !
Observations:
Rice :
You can replace it with black rice or quinoa.

The salmon marinade :
*You have to use frozen salmon or freeze the salmon and then unfreeze it before use. Be careful with the fish bones !
*You can replace the salmon with fresh tuna, shrimps, tofu or bream fish. You can also use fishballs or falafels if you don't like raw fish.

Vegetables and fruits :
We had to choose... and it was difficult !
Replace the vegetables : you can use red cabbage or wakame seaweeds.
Replace the fruits : you can use pineapple or pomegranate.

Topping :
We used sesame seeds as a topping but you can be generous and add peanuts, green onion, cilantro, fried onions, cashew nuts... everything is possible !


Enjoy !
Photos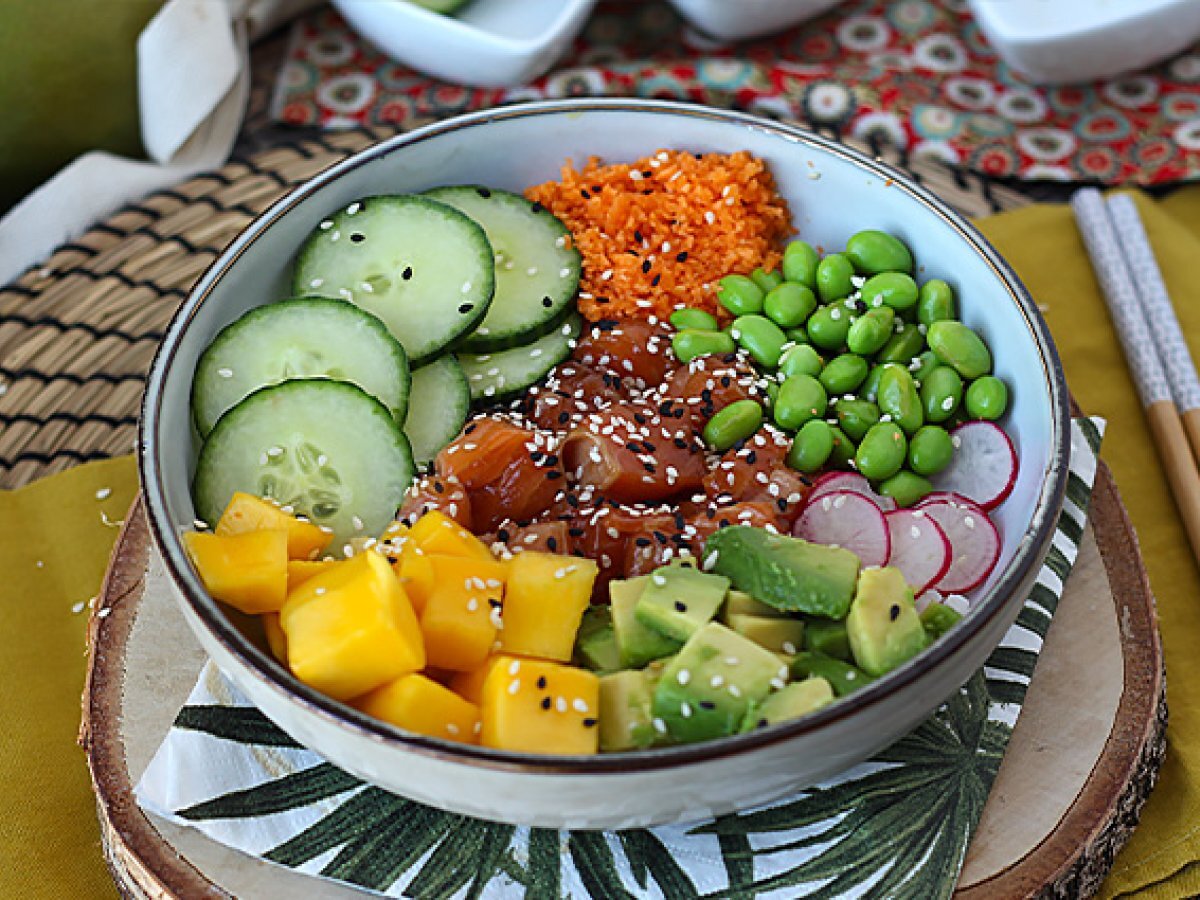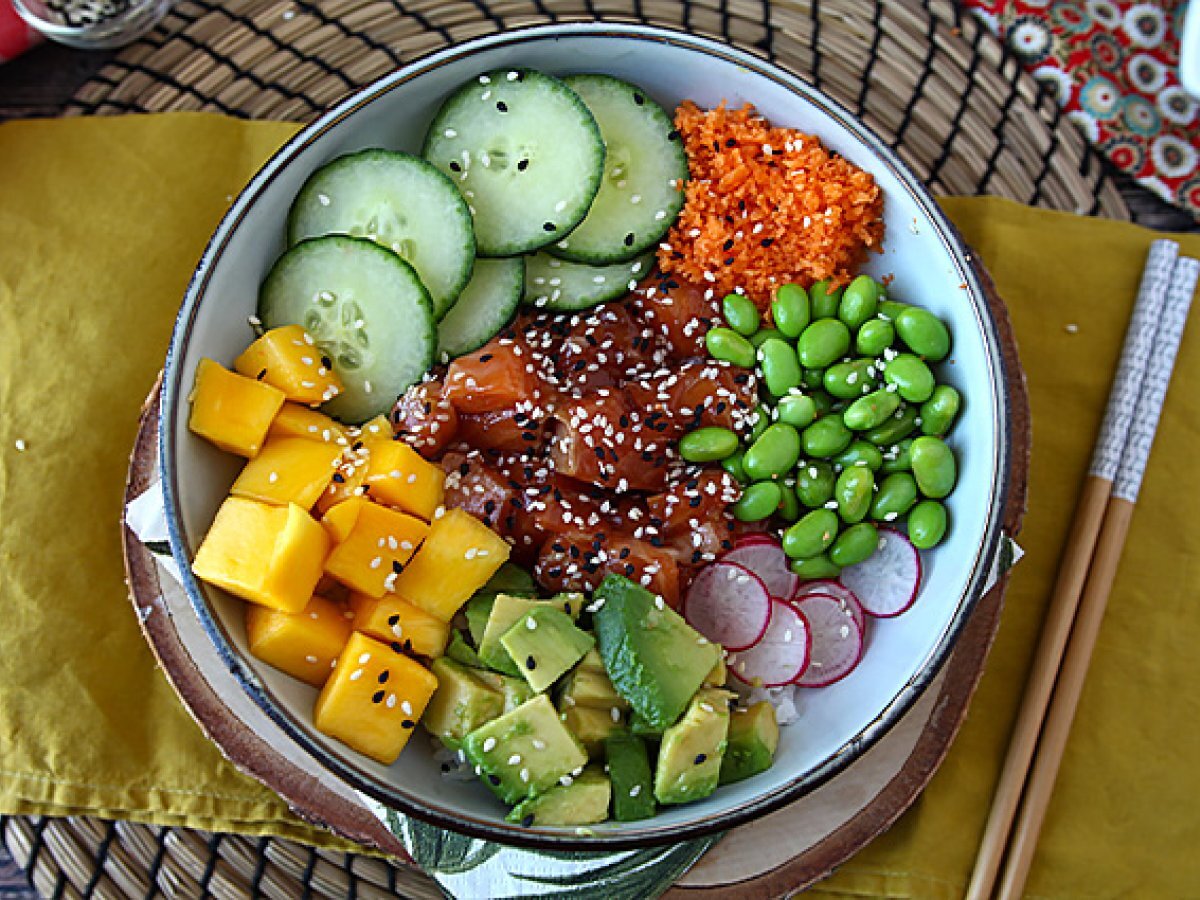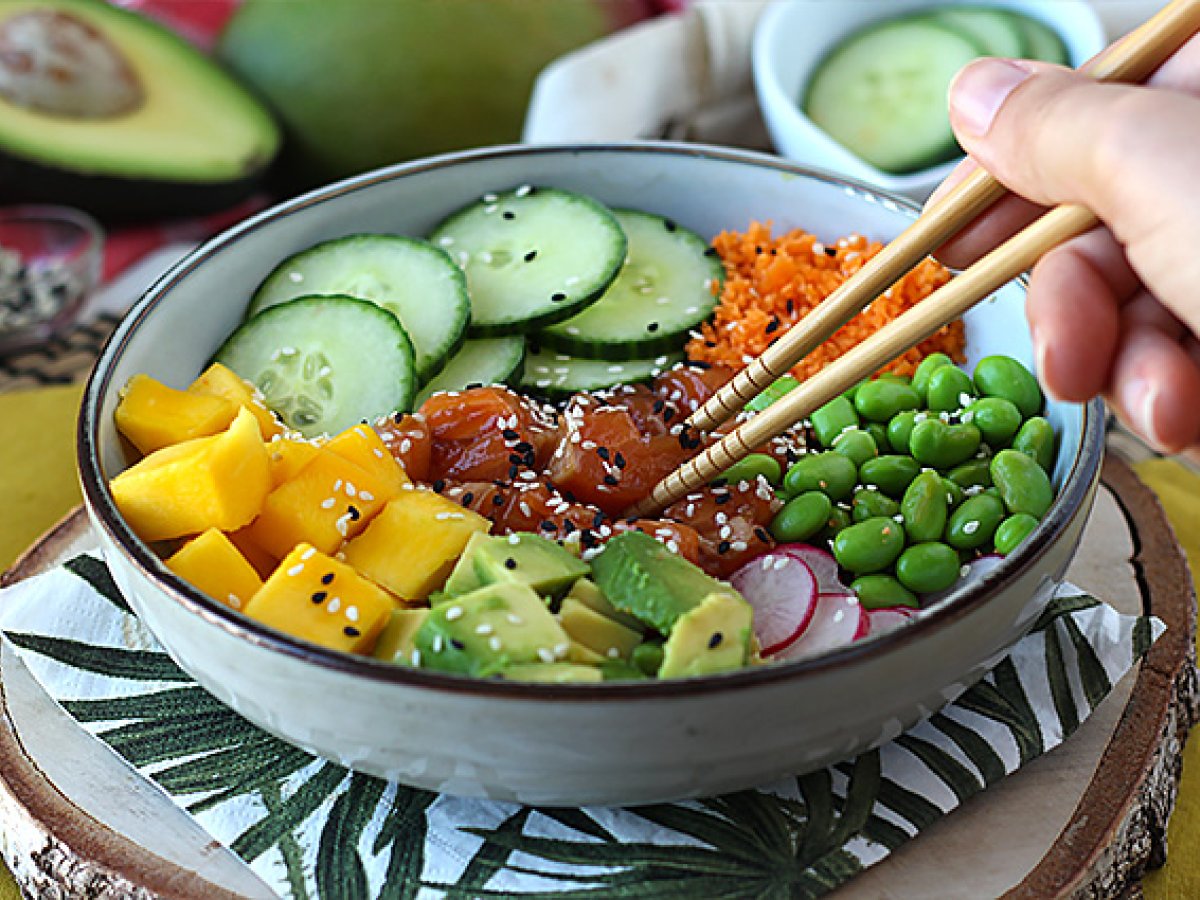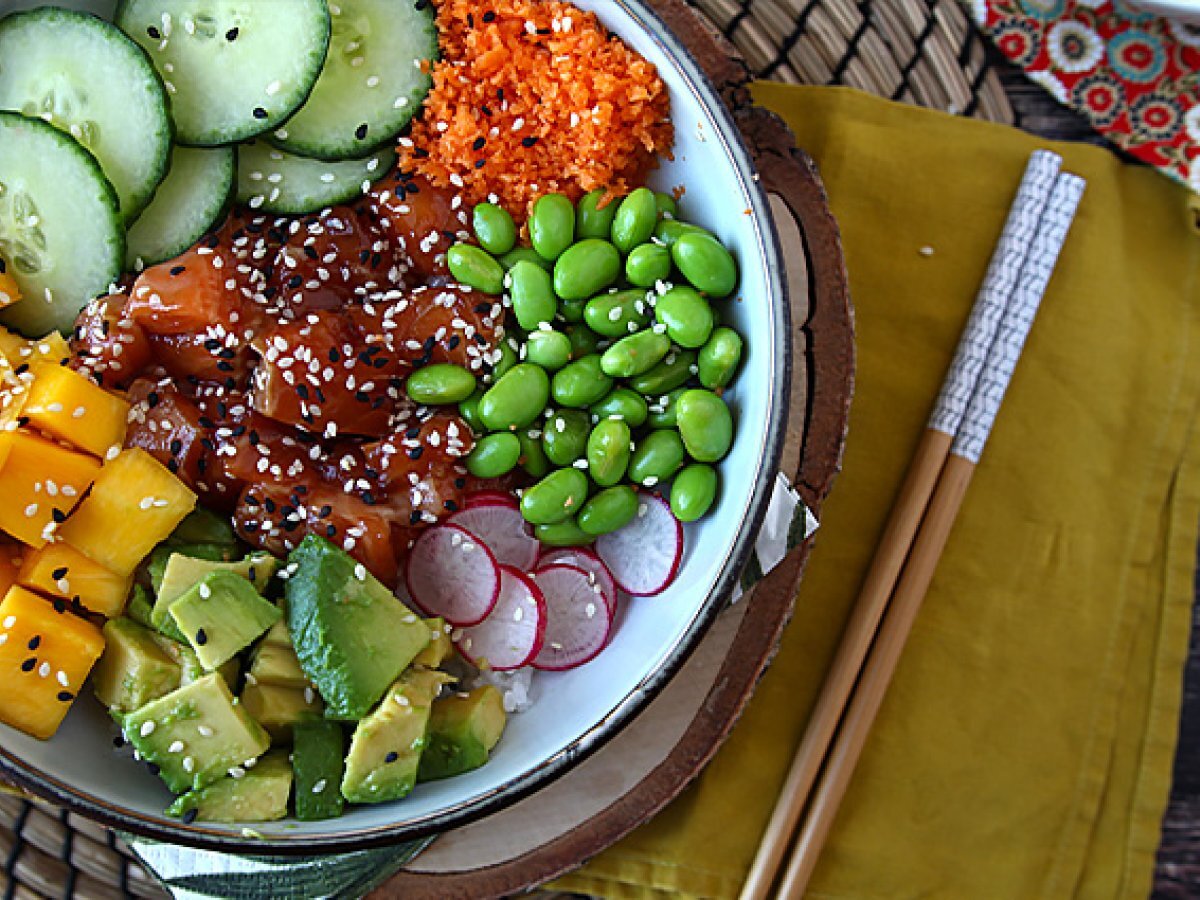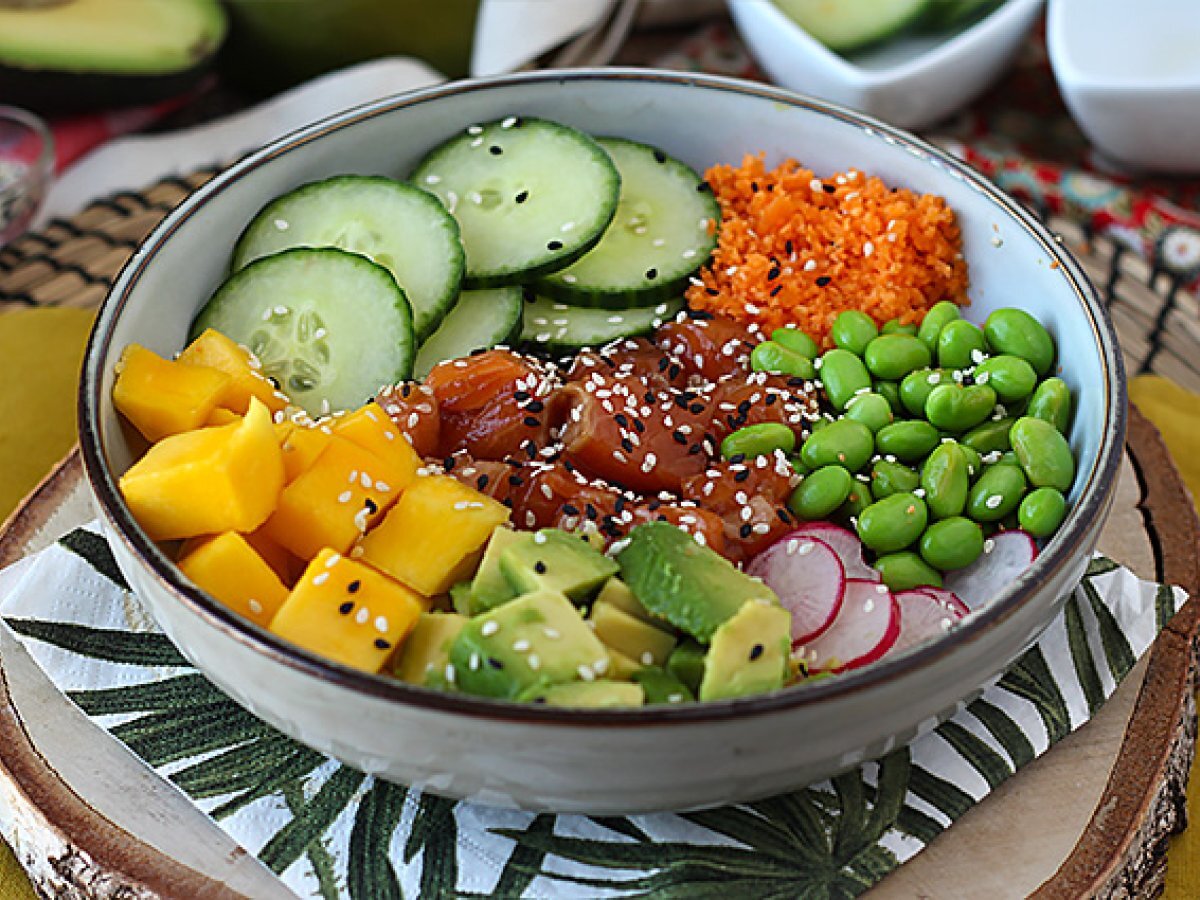 Questions:
You may like
Recipes