Salmon, dill and potato tart
Preparation
For the Pate Brisee:
Sift flour and salt into a bowl. Add in the butter. Using a pastry cutter, cut the butter into the flour until it resembles rough breadcrumbs. In a separate bowl, lightly beat the egg with the milk and drizzle it onto the flour mixture. Using your hands, blend the mixture together and lighly knead to bring together. Try not to handle the dough too much. Roll the dough into a ball, wrap in plastic wrap, flatten it into a disk and chill for about 45 minutes to an hour. To line your tart tray. Roll to about 3" wider than the base of your tray. Remove the top wrap. Lift the dough using the clingwrap plastic and gently flip it into your tart tray. Press the dough onto the tray and trim off the excess. Dock the base of the tart shell with a fork and then place it into the fridge for another hour. Preheat oven to 190C. Bake the shell blind, for about 15 minutes. Then remove the parchment paper and bake for another 5 minutes. Remove from oven and let it cool before pouring in the filing.
For the Tart Filing:
Cook the potatoes in boiling salted water for 6-8 mins until tender, then drain. Remove skin and slice thinly. Set aside. Beat together the cream, onion, eggs, dill, lime zest, salt and pepper. Scatter half the potatoes over the bottom of the pastry case, then put half the salmon strips in the gaps. Pour over half the egg mix, then arrange the remaining potatoes over the salmon pieces and put the remaining salmon in the gaps between. Pour over the rest of the egg mix. Bake for 25 minutes until the top is lightly coloured and firm to the touch. Cool for 10 mins before removing from the tin, then serve warm or at room temperature sprinkled with extra dill.
Photos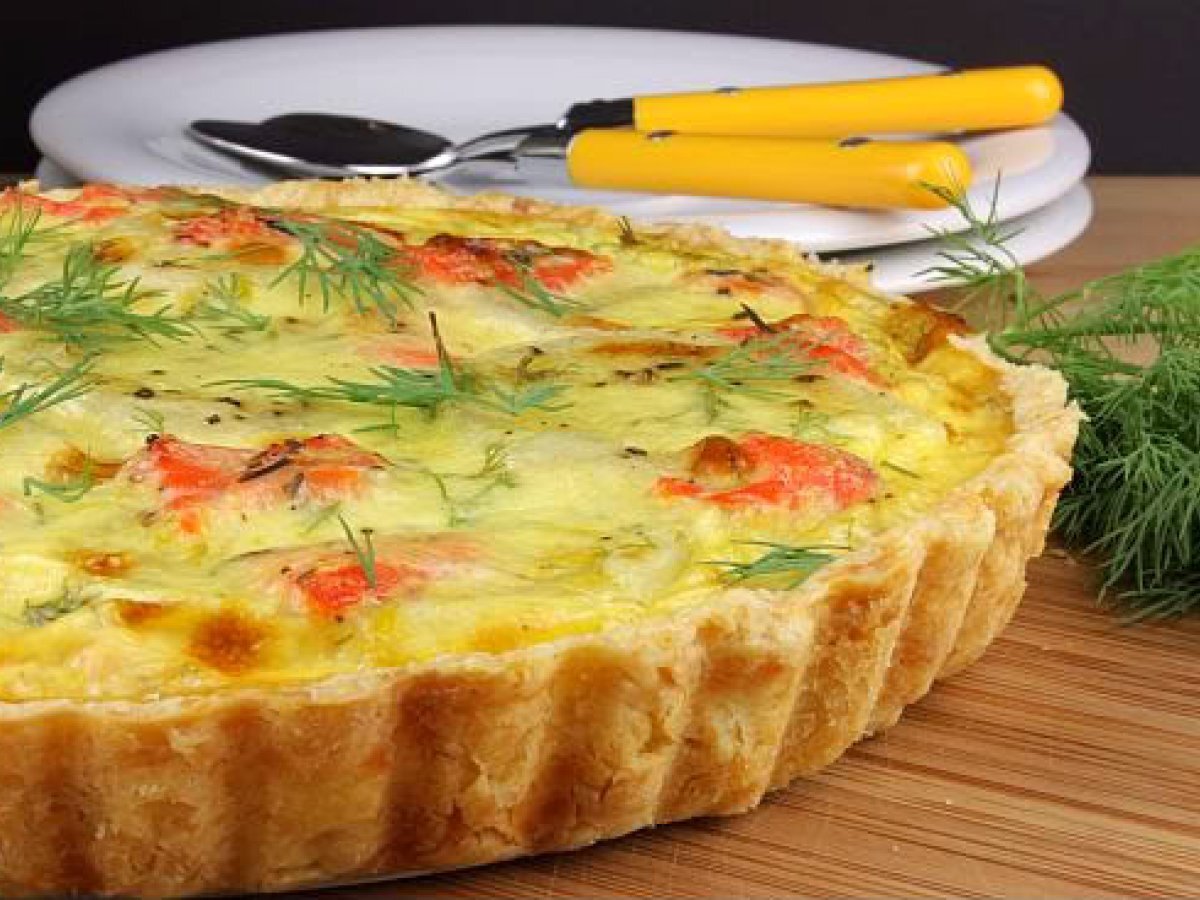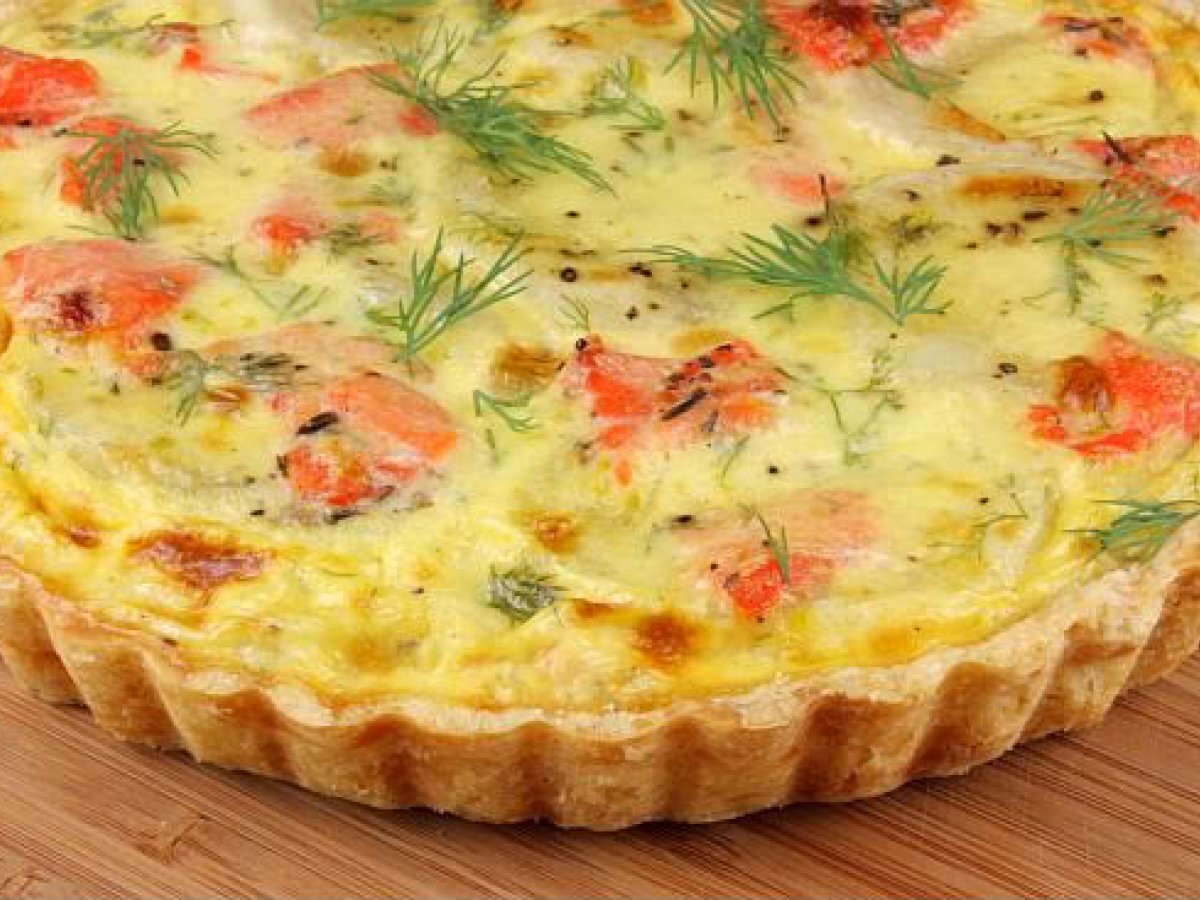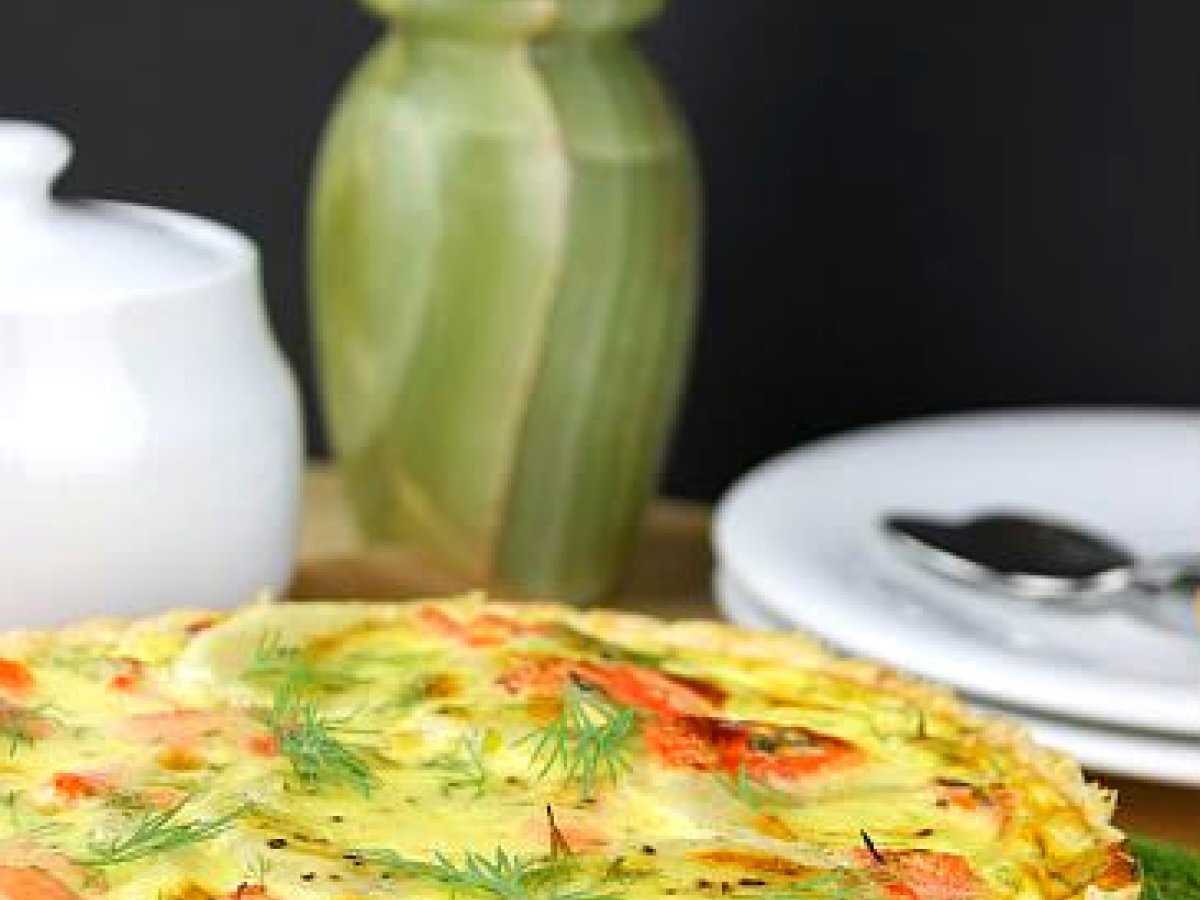 Questions:
You may like
Recipes
Related articles