Salmon, chickpea and orange salad
Salmon, chickpea and orange salad
Want to try a new salad recipe? Try our combination of salmon + chickpeas + orange with a touch of fresh dill! A protein-rich dish that we love to take with us to work for a healthy and balanced lunch break. And when it comes to vinaigrette, you will love our sweet/salty combination. Follow our step by step recipe below ↓
Materials
Soup plate
Clingfilm
Fork
Knife
Cutting board
Bowl
Preparation
Start by cooking the salmon in the microwave: place your two salmon steaks in a microwave-safe deep plate. Drizzle with olive oil and sprinkle with salt and pepper.
Cover the plate with cling film (check that it can withstand heat in the microwave, more info in our "Tips and Tricks" section at the end of the recipe) and cook everything at maximum power for 4 minutes.
Remove the cling film and cut the salmon into large pieces. Set aside.
In a salad bowl, mix the drained chickpeas and chopped red onion.
Rinse your orange and remove its zest. Remove the skin then collect the flesh. Cut it into pieces and add it to the salad bowl along with the pieces of salmon and mix.
For the vinaigrette: in a bowl mix the yogurt, orange zest, clementine juice and chopped dill.
Pour your vinaigrette into the salad, mix everything, and enjoy!
You tried this recipe ?
Mention @petitchef_en and tag #petitchef
Cookware
Observations:
Should we use an organic orange when removing the zest?
It is in fact recommended to use an untreated orange. Otherwise, too many pesticides could harm your health. And even in the case of an organic orange, don't forget to rinse it before removing the zest :-)

Which cling film to use for cooking salmon in the microwave?
When you buy cling film in the supermarket, check the packaging to see if it says it can withstand heat. You will quickly have your answer thanks to the addition of a "microwave" pictogram, the term "2 in 1" or simply an explicit sentence.

How long will this salmon salad last?
You can store this salad in an airtight container for 2 days in the refrigerator.

Can I freeze this salmon salad?
You can freeze this salad if you wish, but make sure that the foods used have not already been frozen (like the salmon for example). We advise you to freeze it separate from the sauce and add the latter on the day, at the last moment.
Photos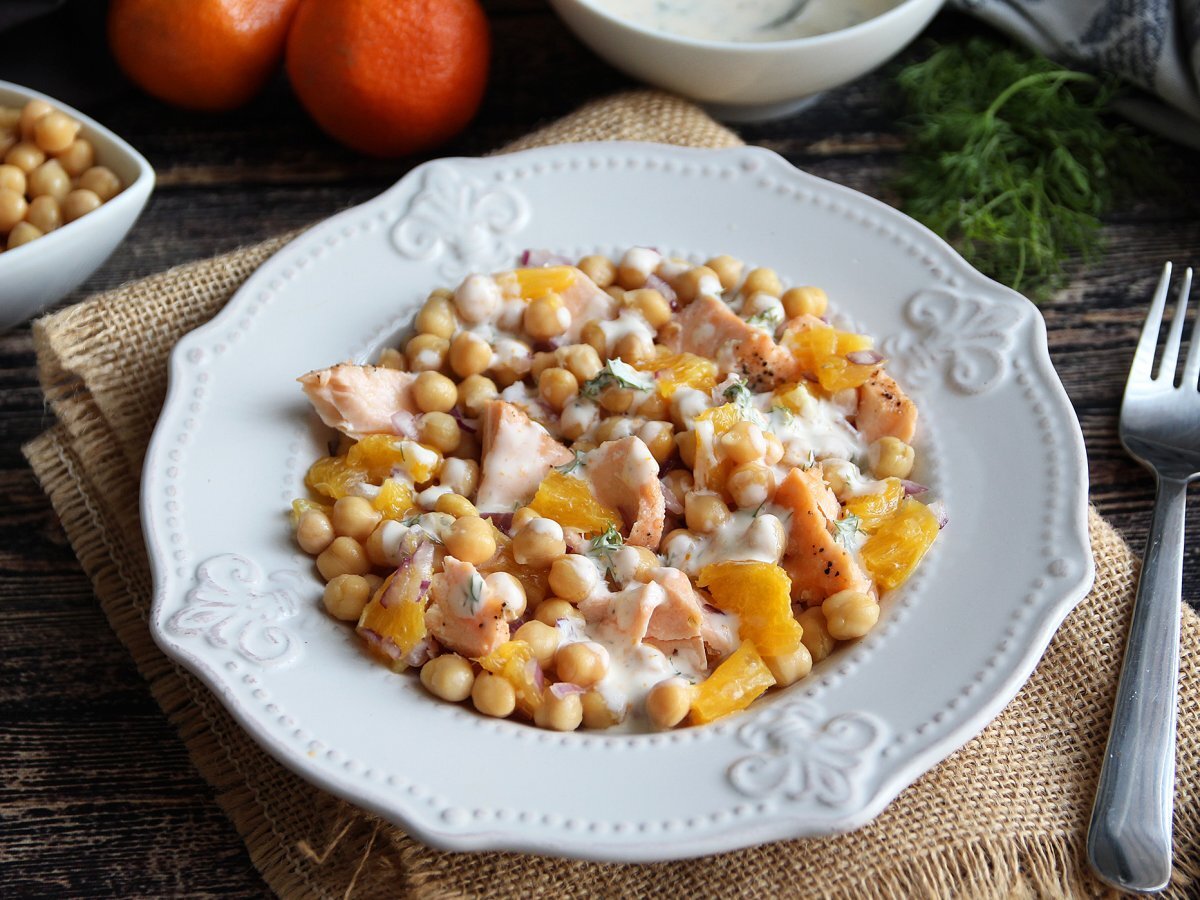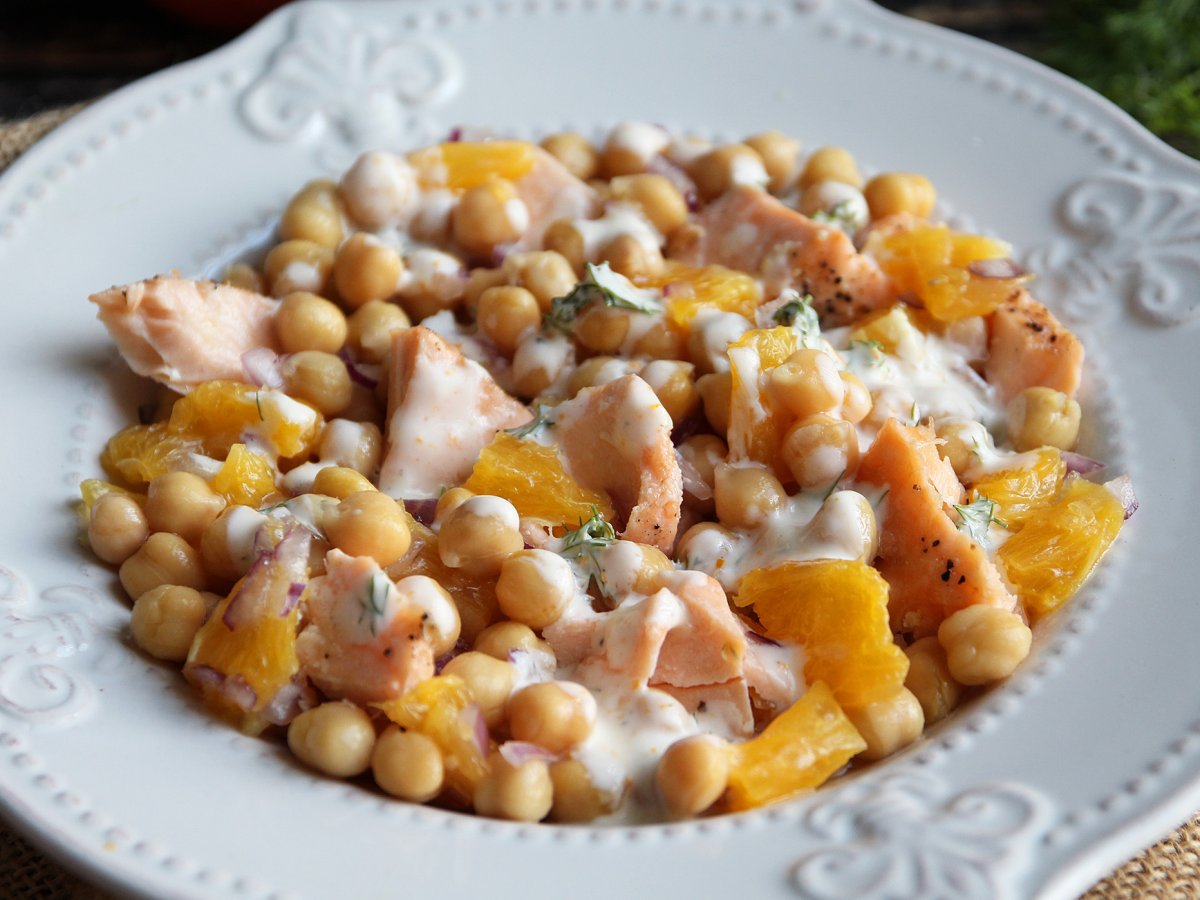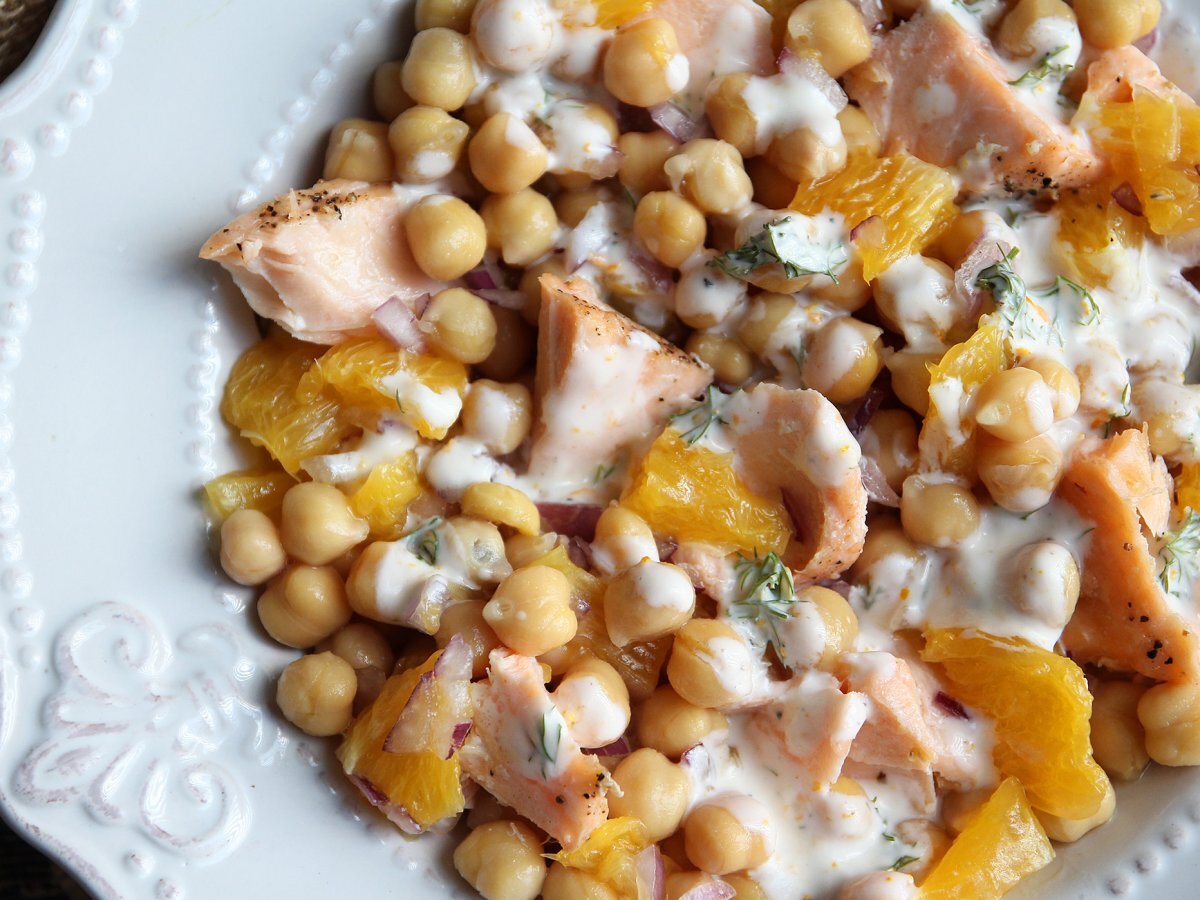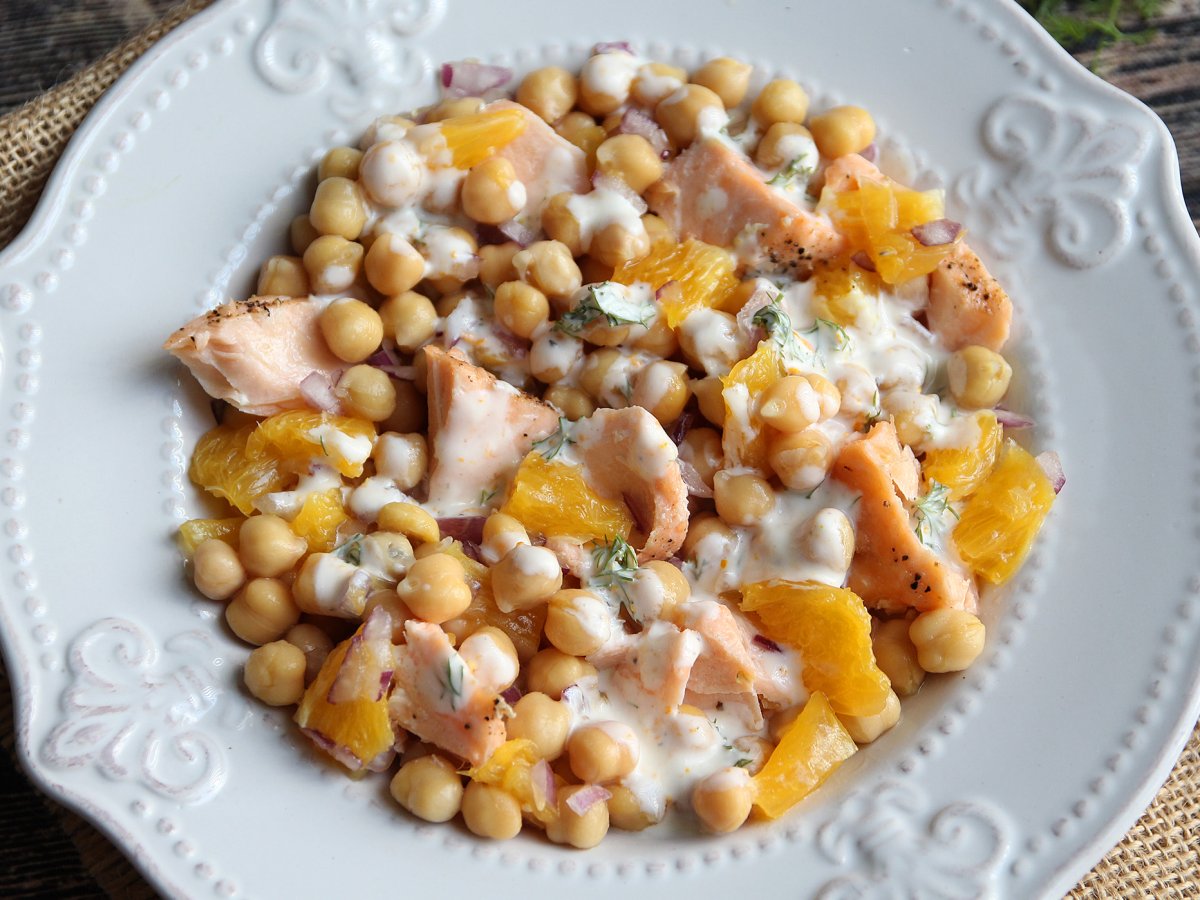 Questions:
You may like
Recipes

<! -- HB slmads - AD akcelo-->