Shark ambotik/authentic goan spicy and sour seafood cuisine
Shark ambotik/authentic goan spicy and sour seafood cuisine
"Ambot" meaning TANGY and "tik" meaning SPICY is a Popular Goan cuisine which goes extremely well with SHARK meat because of it's strong flavor. There are a lot of variations to prepare a Ambotik curry with fish like Pomfret, Mackerel, Sardines , but I felt this version to be the best as the strong flavors of Shark meat compliments the tangy and spicy taste of the gravy. I have improvised the recipe adding a little sugar to enhance the flavors of the dish, also used kokum petals instead of tamarind.

Ingredients
a little more than a lb. of Shark meat, cut into 2" cubes
---
7 to 8 shallots, chopped lengthwise
---
8 to 10 kokum petals
---
A handful of grated
coconut
and 1tsp of coriander seeds , dry roasted to a golden brown color and made into a fine paste.
---
---
Oil, as required
---
1/2 of a medium sized
onion
, coarsely chopped
---
6 to 7 whole Kashmiri Red chilies or 1 and 1/2 tbsp of Kashmiri chili powder( increase or decrease the spice level according to your taste)
---
5 to 6 whole peppercorns
---
---
---
1, 1" piece of ginger
---
1/2 tsp turmeric powder
---
1/2 tsp sugar
---
4 tbsp of vinegar
Preparation
Marinade the Shark meat with a pinch of salt, keep aside for 5 to 10 minutes.
In the mean time, make a paste of all the ingredients for the masala.
Heat a tbsp of oil in a wide bottomed skillet, add the shallots , fry till translucent, next add the ground masala along with the paste of roasted coconut and coriander seeds. Fry for 3 to 4 minutes on a medium heat by constant stirring or until the raw smell of the spices vanish.
Next, add 2 cups of water, salt and the kokum petals, cover and cook on medium heat until it comes to a boil.
Lastly add the shark meat, cover and cook for 8 to 10 minutes on medium low.
Serve hot with Rice.
Photos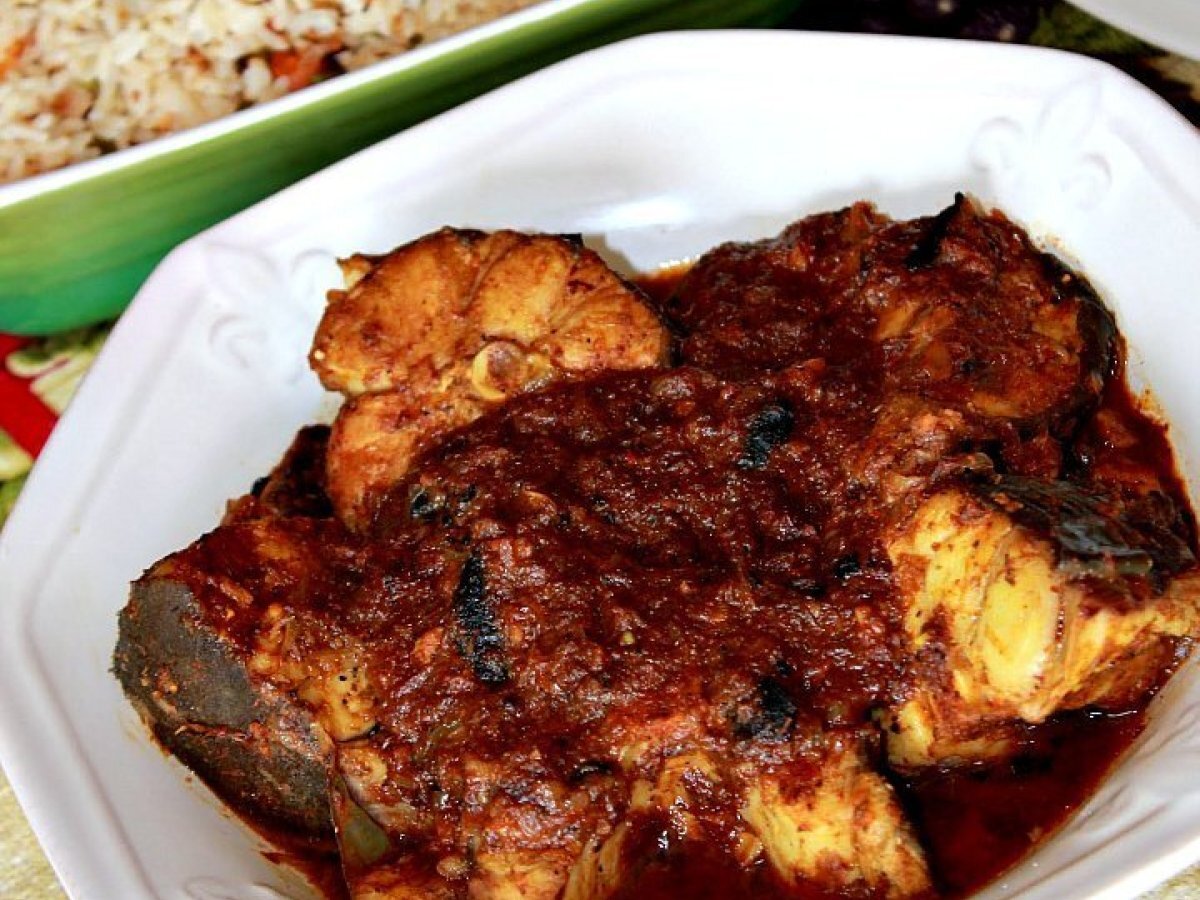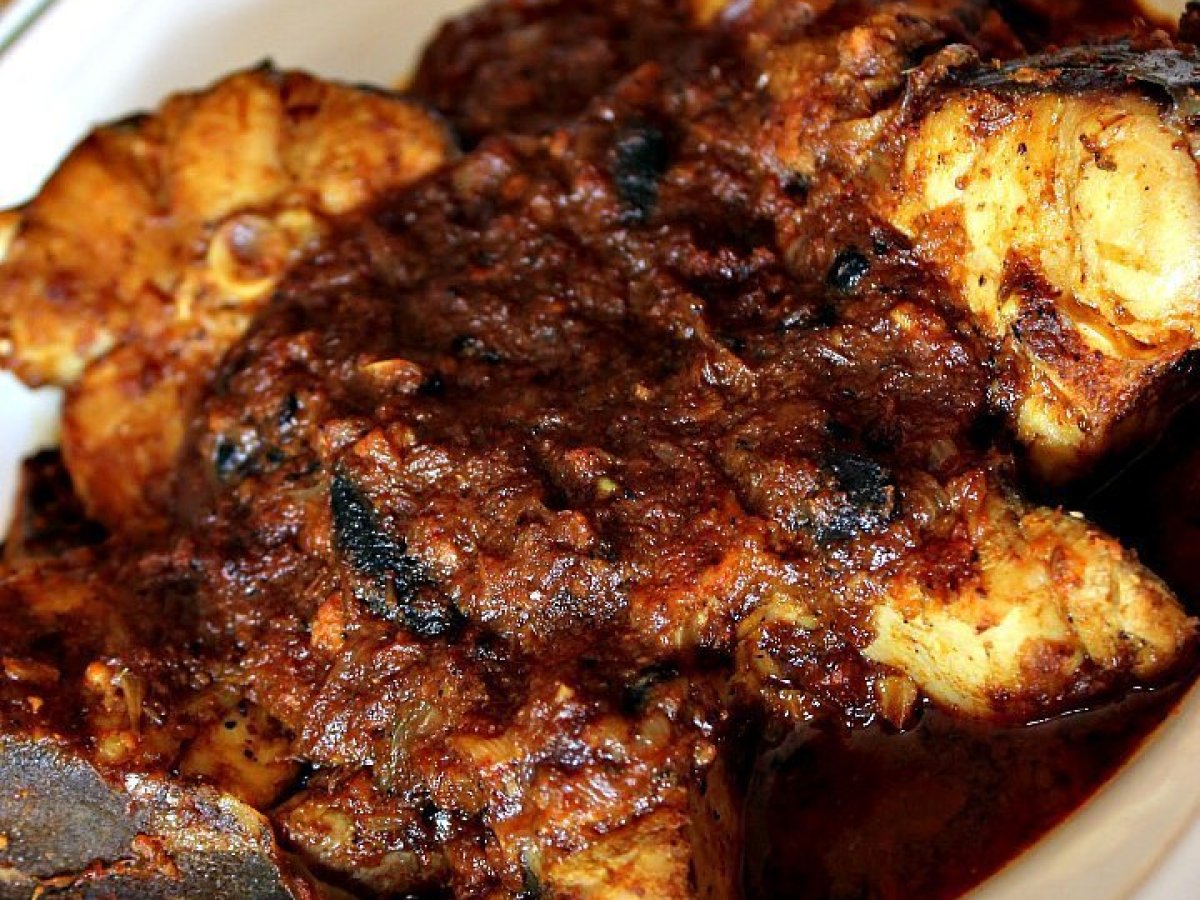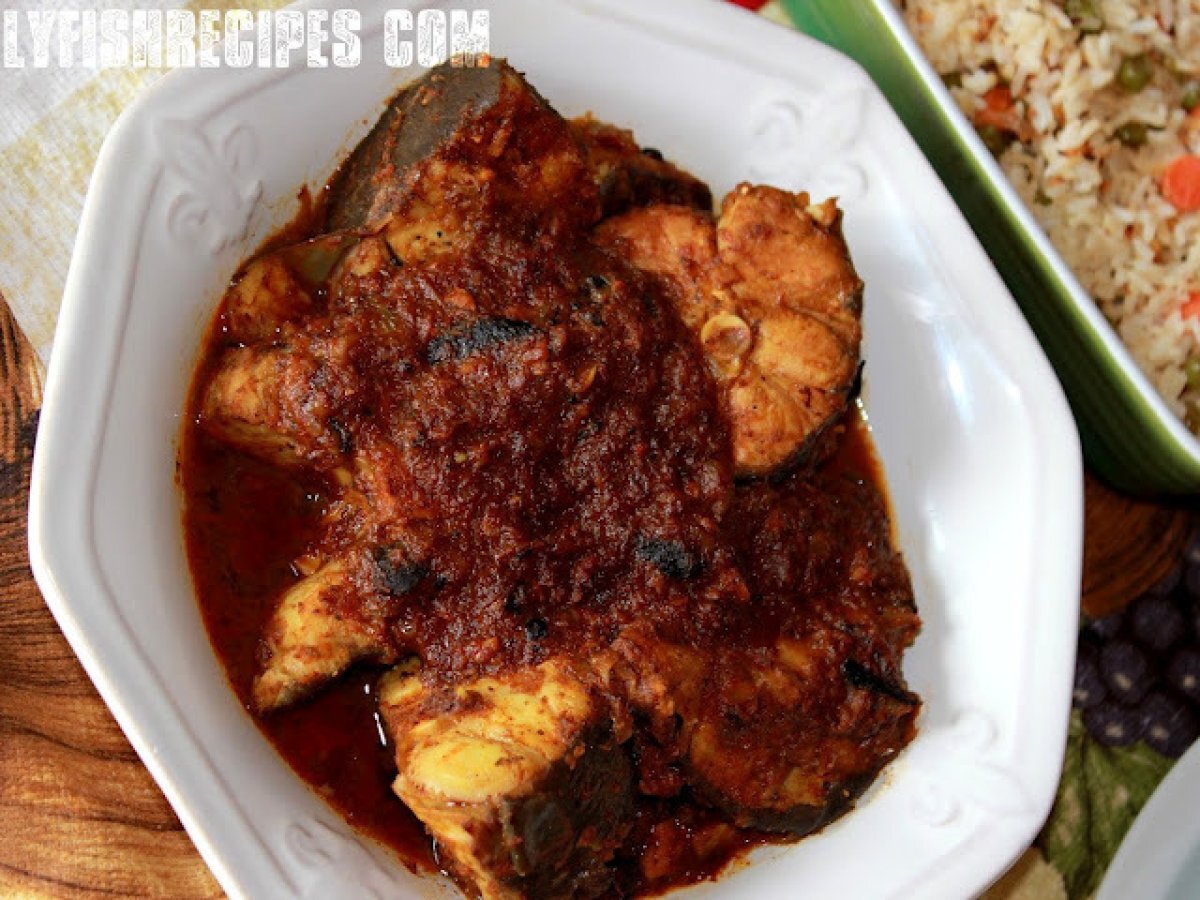 Questions:
Related recipes
Recipes