Steamed egg with tofu
Steamed egg with tofu
Here a receipt easy and very fast to realize! it is a dish for you which likes the good one cooked! it is a delight.
Preparation
Soak the dried scallop in 5 tablespoon of hot water before hand.Beat egg lightly in a bowlAdd broth and salt.
Mix well.Sieve the egg mixture if you want a smoother result.Pour into a shallow flat dish.Place tofu in it.
Cover the bowl with cling wrap or aluminum foil.Heat a pot of water for steaming. When the water starts to boil, put in the dish.Remove when egg is set.
While the egg is cooking, tear the scallop into strands.Return the dried scallop strands to the water.
Add in oyster sauce and corn flour.Mix well.Bring the sauce to a boil while gently stirring it.Remove and pour over the steamed egg and tofu.
Drizzle with sesame seed oil if you like.Serve.
Photos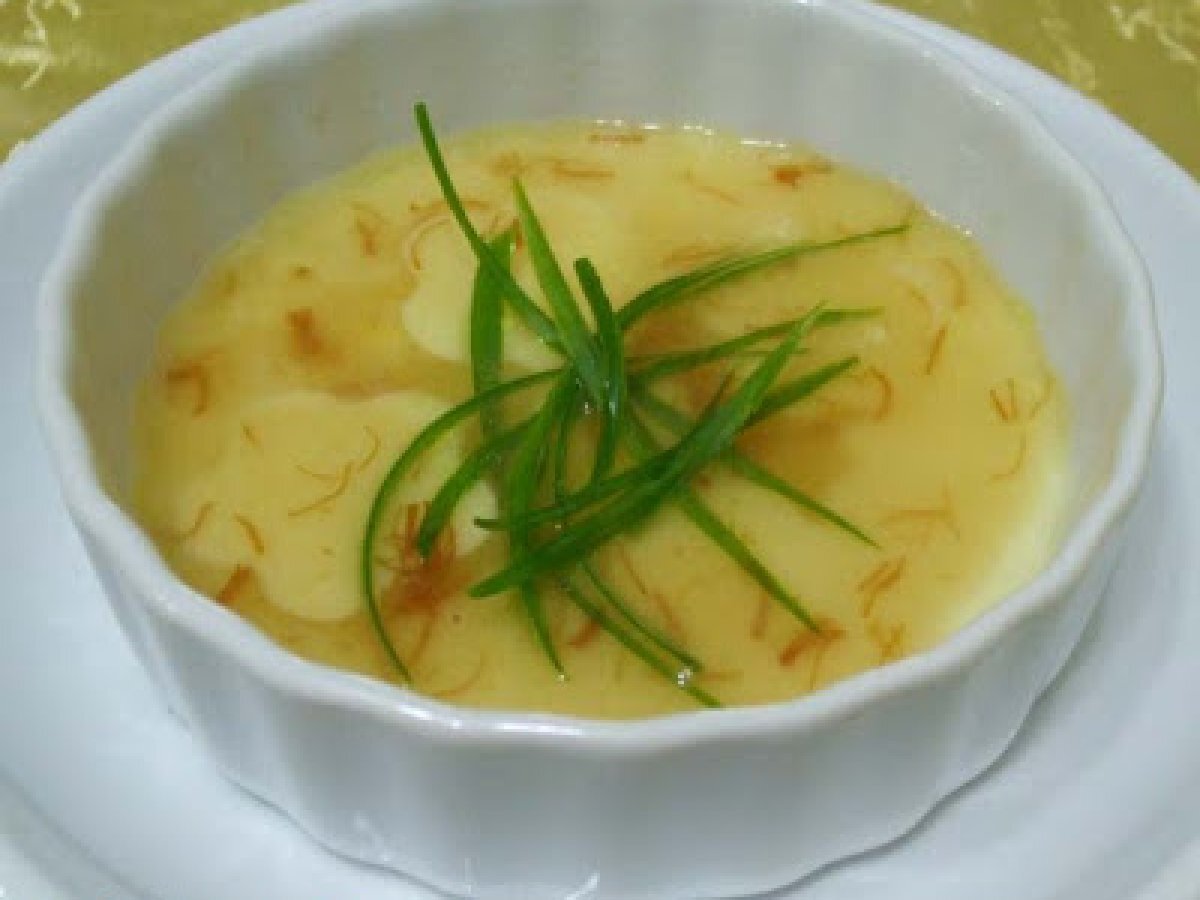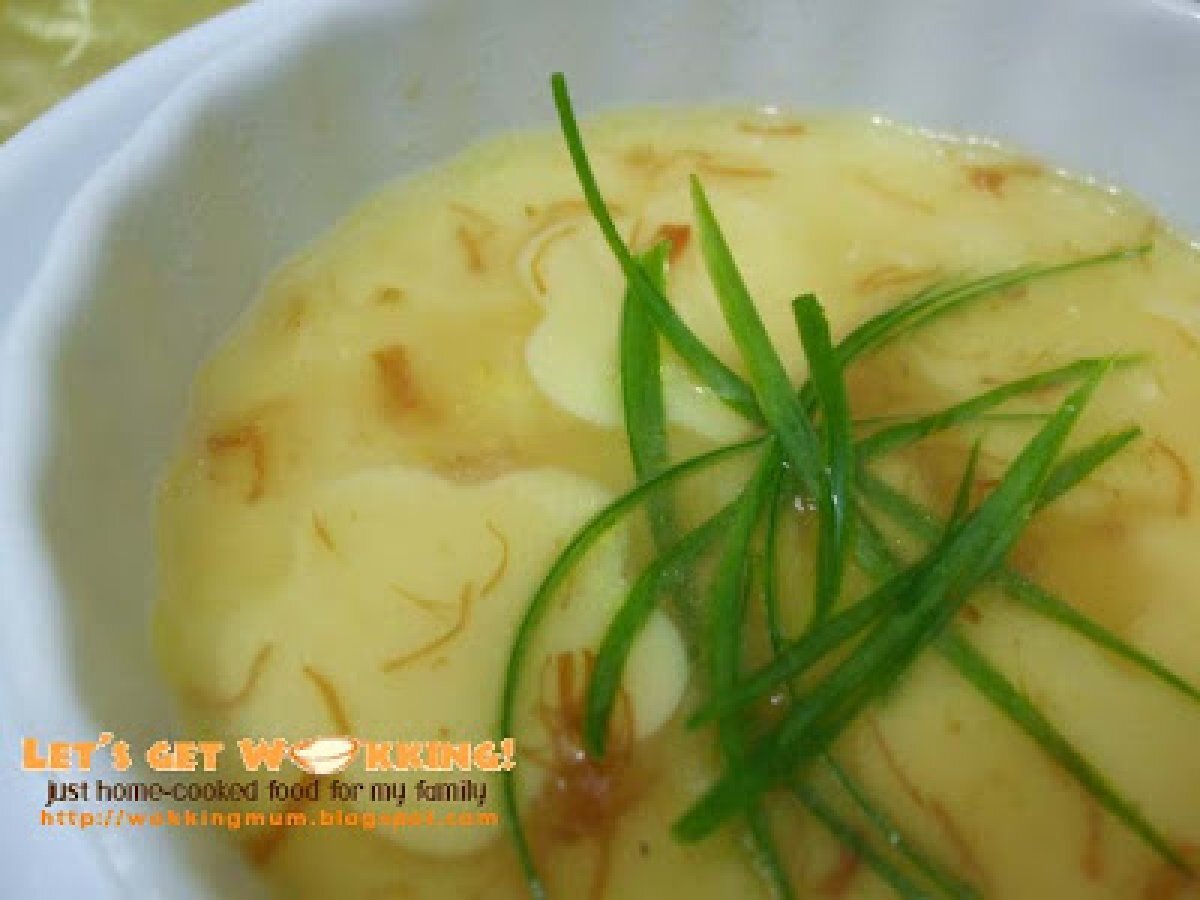 Questions:
You may like
Recipes