Steamed egg custard (dun dan)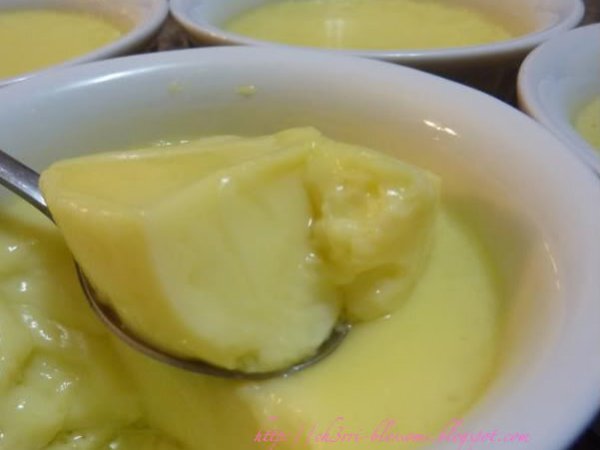 Preparation
Boil the rock sugar and ginger in water. Strain out the ginger small particles and leave to cool for 5-10 minutes.
Using a fork and slightly stir the eggs together. Stir the custard powder into the syrup and then pour into the eggs. Stir and strain.
Heat a pot of water. Pour the egg mixture into 4 small bowls or cups. Remove any bubbles. Cover the bowls with aluminum foil or plastic film.
Do not let the foil touch the liquid. Steam for 20 minutes. Serve hot or chilled in the refrigerator.
Questions:
You may like
Recipes