Stir-fry broccoli with ' abalone mushrooms '
Preparation
Heat a non-stick wok with olive oil , saute garlic till fragrant.
Add in the abalone mushrooms and broccoli and stir fry till the broccoli and mushroom are cooked.
Add in the thickening gravy and dish up when the gravy thickens.
When serving , arrange the broccoli in a bowl with the stems facing up. Turn over on a serving dish.
Then arrange the slices of 'abalone mushrooms " on the surface of the broccoli.
Pour the gravy over the broccoli and 'abalone mushroom '.
If using carrots, arrange the carrots around the broccoli for a nicer presentation .
Photos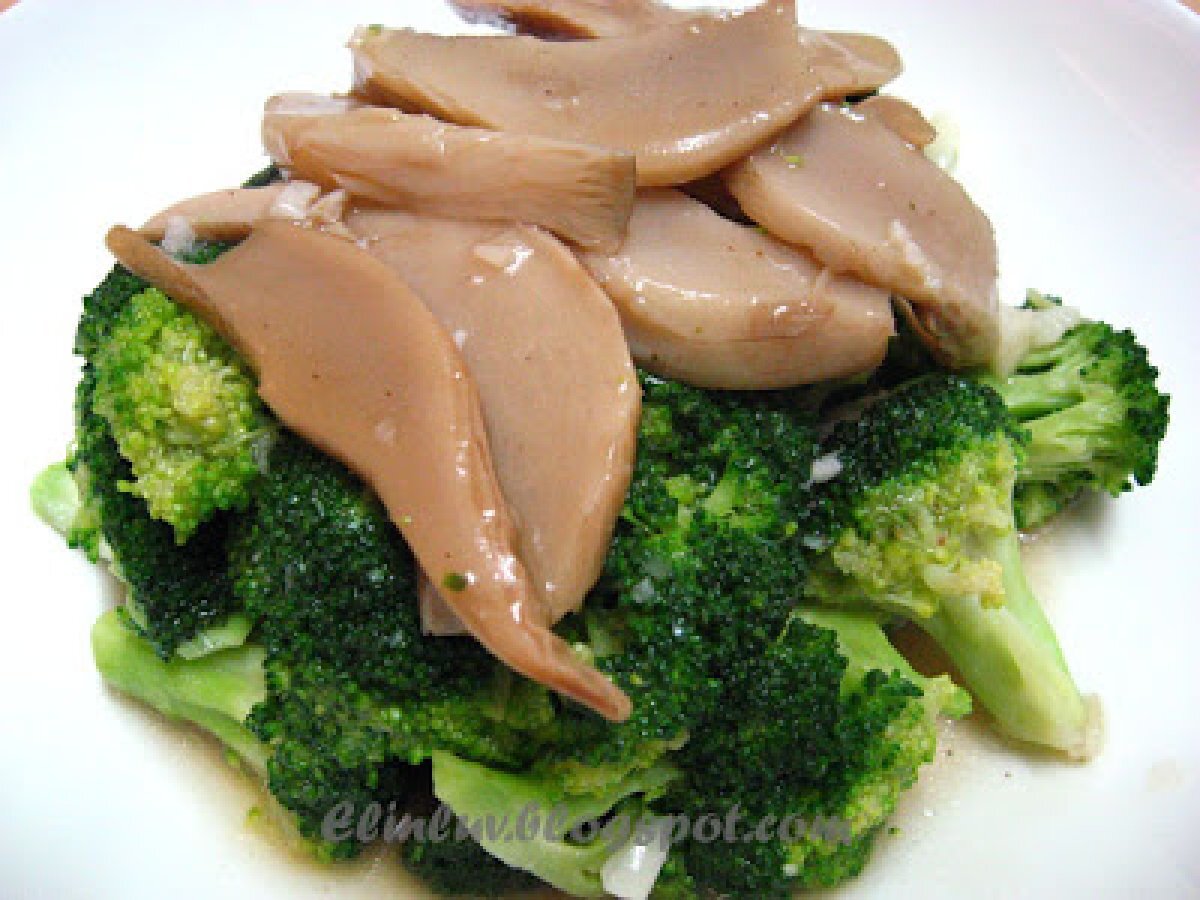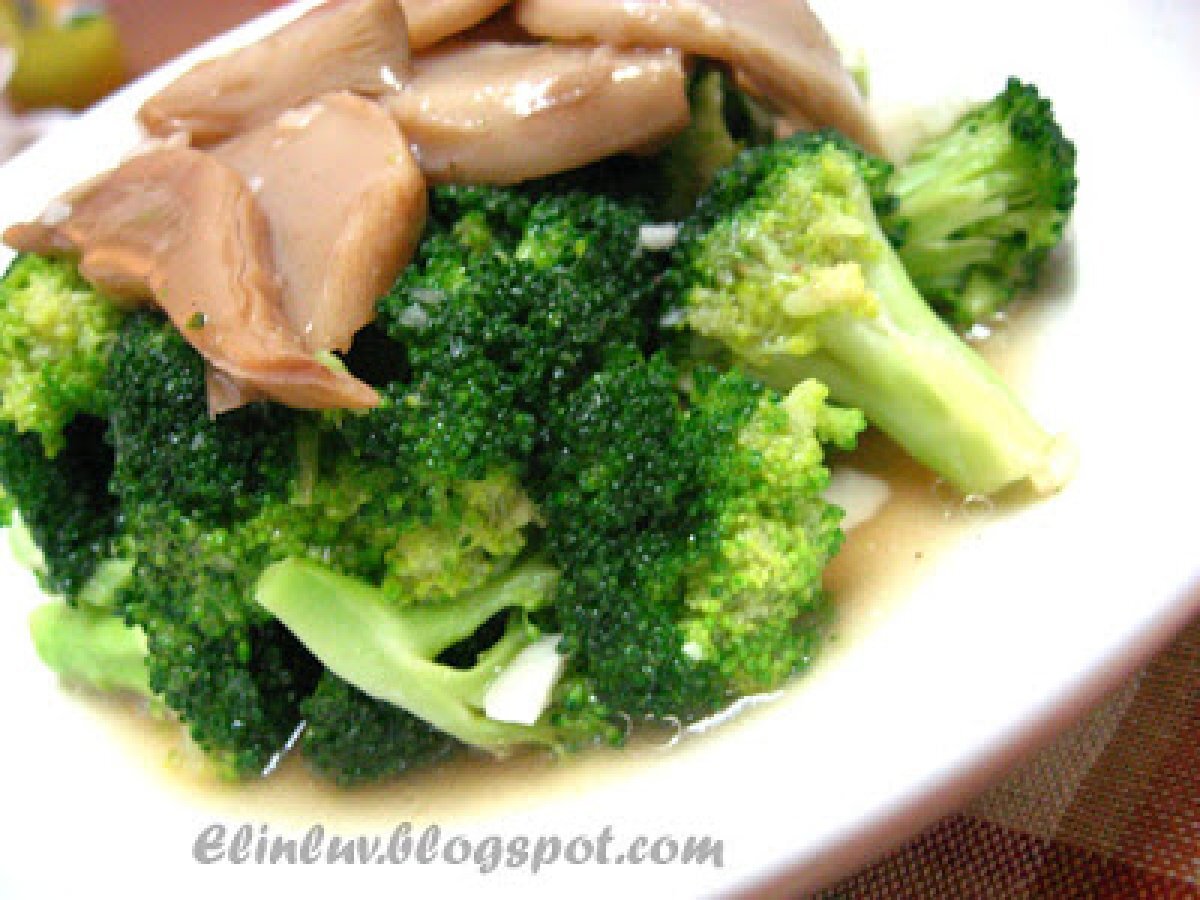 Questions:
You may like
Recipes