Sun-dried tomato pesto and mozzarella paninis
Preparation
1)Mozzarella Paninis:
Place the tomatoes on an oiled baking sheet. Sprinkle evenly with salt, pepper and then drizzle with a little more olive oil. Bake in a 250 degree oven for 2 hours or until the tomatoes have wilted down.
Pesto:
Blend the tomatoes, basil, garlic, and pine nuts in a food processor until the mixture is beginning to smooth out. Drizzle in a little olive oil until you get to the desired texture. Use about 1/4 cup. Because you are using oil packed sun-dried tomatoes you may not need the extra oil. Add the cheese in and pulse twice. Set aside.
Slice open bread and spread a generous layer of pesto on each side. Place slices of fresh mozzarella next with roasted tomatoes on top.
Cover with the other slice of bread and drizzle the top with olive oil. Place in a hot panini press or onto a grill.
Close the lid and let them cook until the cheese is beginning to run out and you can see grill marks on top of the bread.
If you are grilling them in a pan place a heavy plate or cast iron lid on top to smoosh down the sandwich.
Photos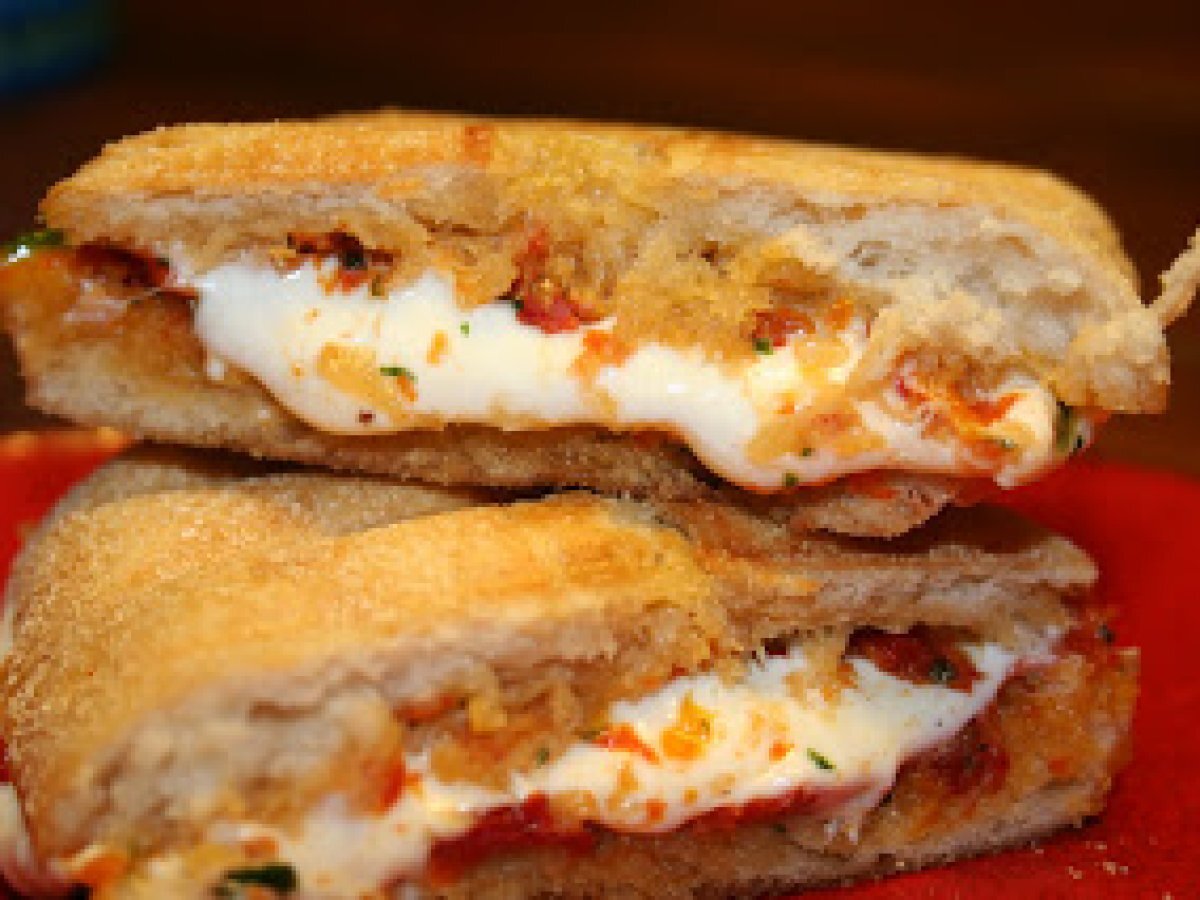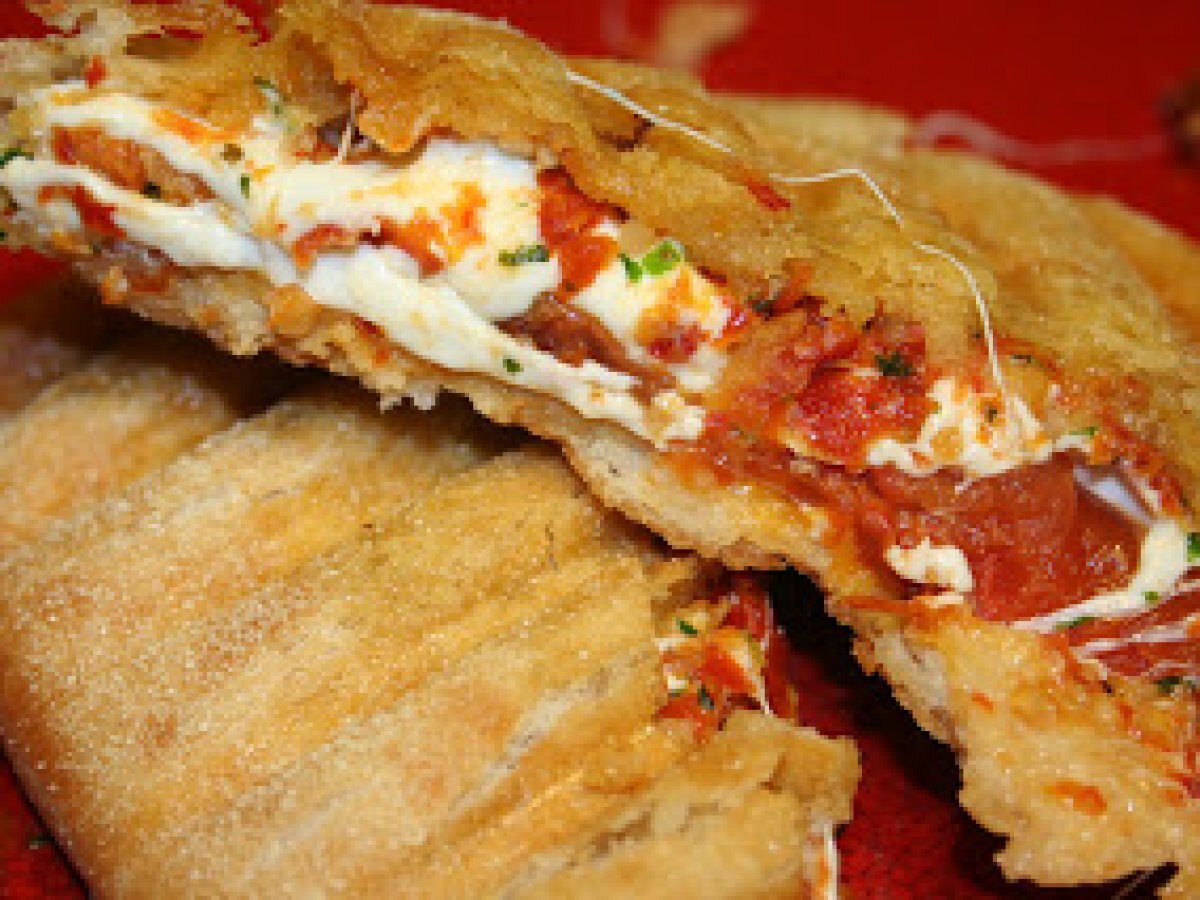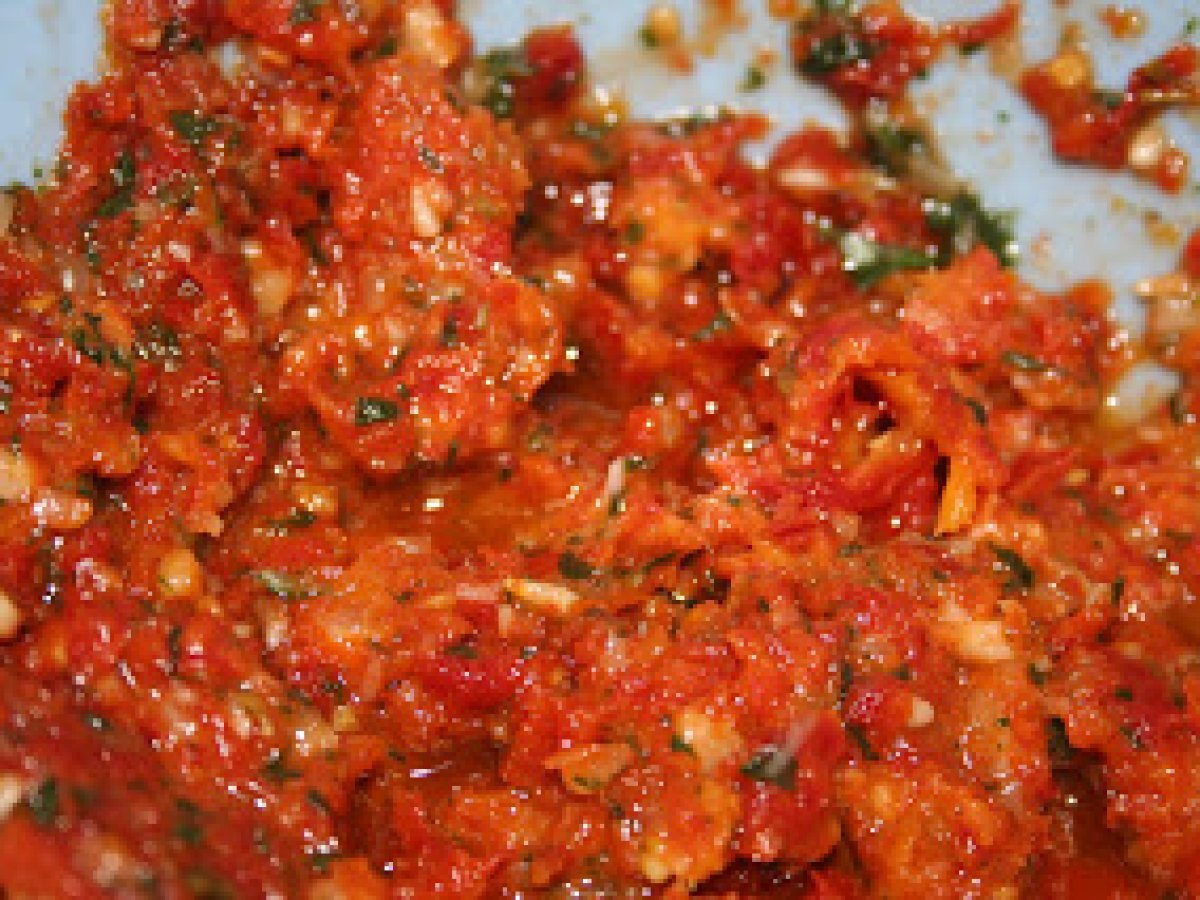 Questions:
You may like
Recipes
Related articles