Sweet fig and goats cheese salad
Sweet fig and goats cheese salad
A sweet and tangy autumn salad with creamy goat's cheese, rocket, pecans, ripe figs and a sticky balsamic and honey dressing. Perfect for the cool autumn months when figs are in season.
Preparation
Heat some olive oil in a frying pan.

Once hot add the sliced onions and sautee for a couple of minutes until they start to soften.

Sprinkle the sugar over the onions and stir until the sugar starts to dissolve. Add a splash of water and leave to reduce.

Repeat this process until your onions are really soft, brown and covered by a syrupy liquid. This should take approximately 7-10 minutes.
Place the rocket, tomatoes, spring onions and caramelised onions into a salad bowl and toss until well combined.
Add the vinegar, olive oil, mustard and honey with a little salt and pepper to a small jar.

Shake thoroughly (with the lid closed of course) until the ingredients combine to a thick emulsion.
Pour the dressing over the salad and mix again using your hands.
Divide the cheese between three plates. Place the salad on the cheese and top with the quartered figs and pecans.
Serve with some crusty bread and a lovely cold cider.
Photos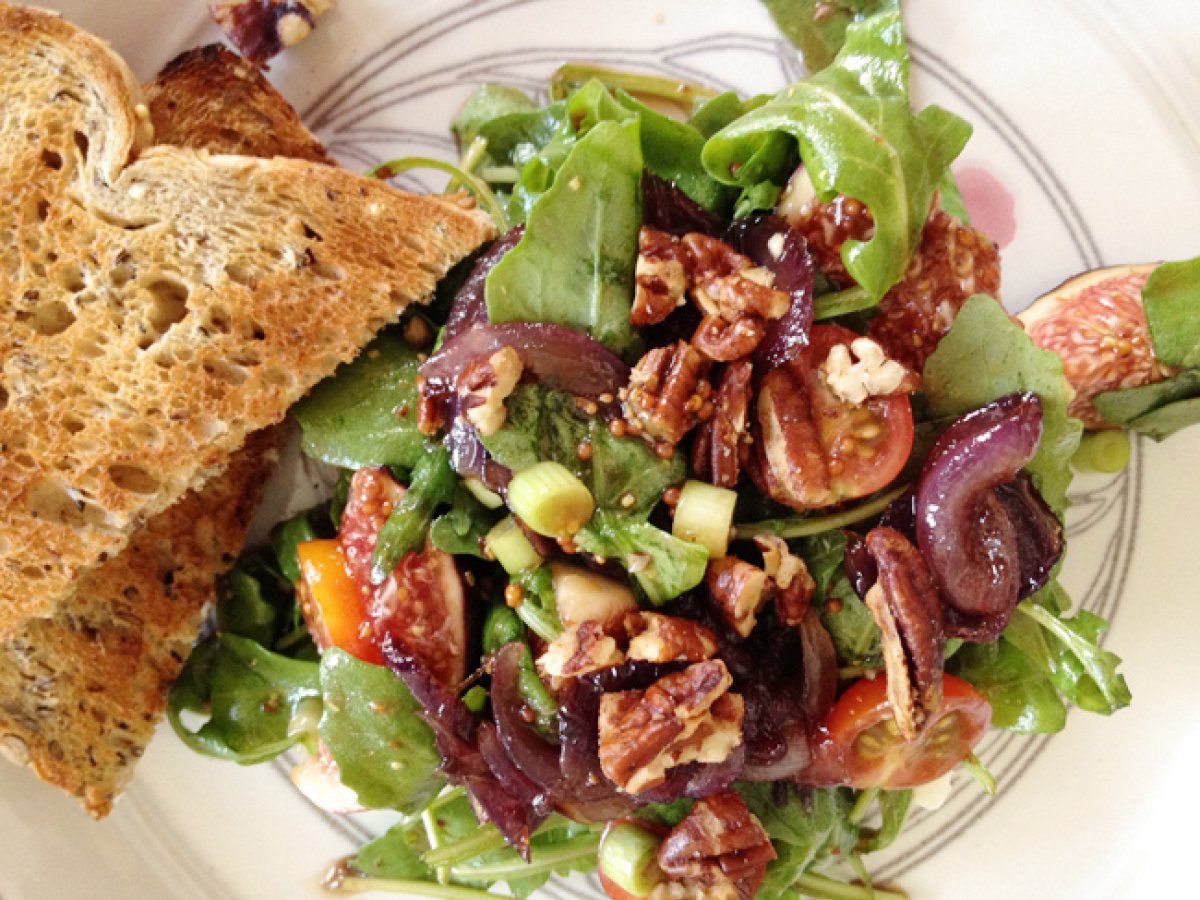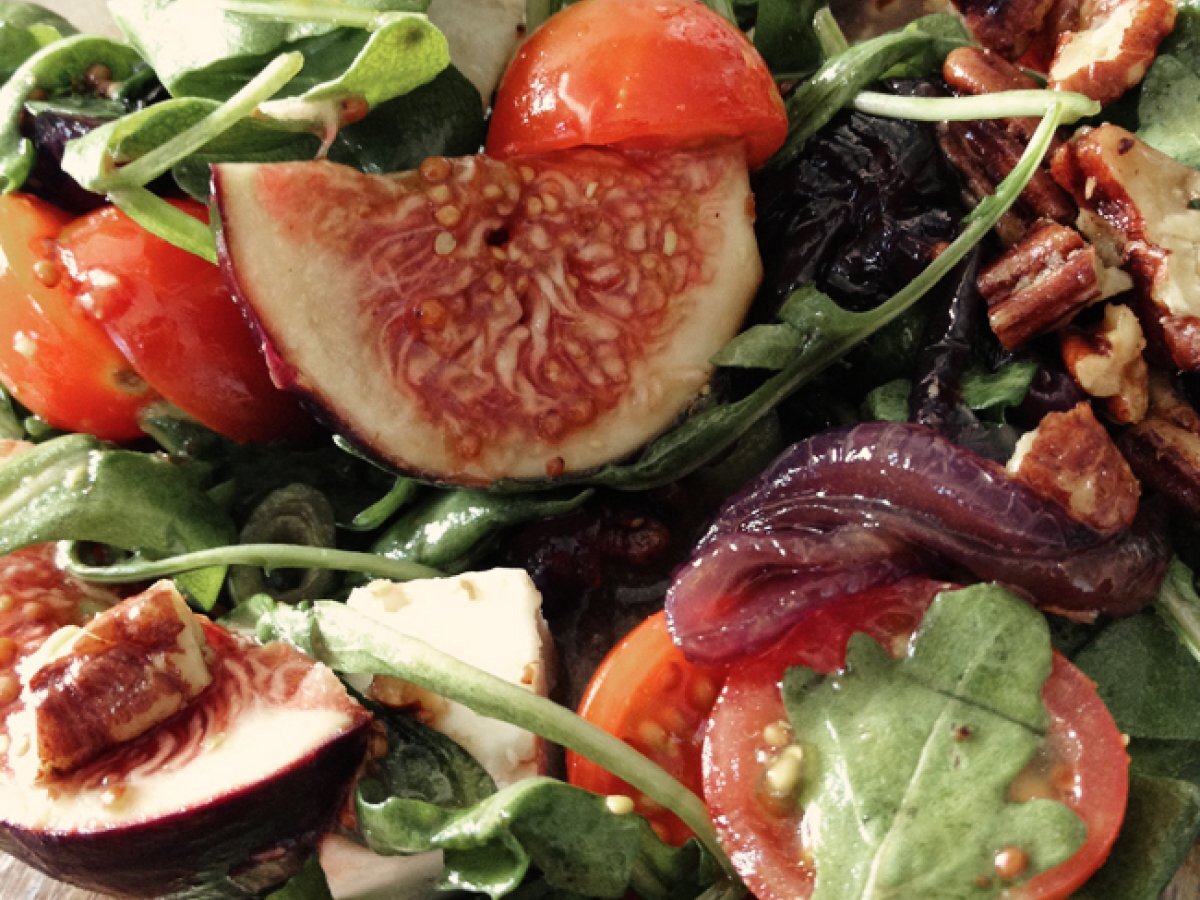 Questions:
You may like
Recipes
Related articles