Tinola or tinolang manok (chicken stewed with ginger & green papaya)
Preparation
In a large pan or thick casserole, heat the oil on medium flame. Fry ginger followed by garlic until slightly browned.
Add in onions and continue frying until translucent. Add the fish sauce and continue sautéing until fragrant.
Add in chicken pieces and cook until it renders liquid and oil. Increase the heat, continue cooking with regular stirring until the liquid is reduced and the meat is basically sizzling in oil.
Pour enough broth or hot water to cover and add in the chicken cube, if using. Continue simmering until the meat is just tender. Season it with salt and pepper.
Add the papaya and simmer further until it is cooked through and the meat fork tender. Adjust the seasoning and level of broth according to your preference.
Finally, add in horseradish leaves, put the lid on and turn the heat off. It should be ready after a minute or two.
With lots of steamed rice. It is best accompanied by a complementary patis + chili dipping sauce.
Transfer into medium bowls and serve piping hot. Savor the aroma and taste of this fulfilling dish. Be lightened up by its perceived healing and invigorating power.
While enjoying the dish, we have appreciated the cool breeze brought about by the heavy rain outside.
Photos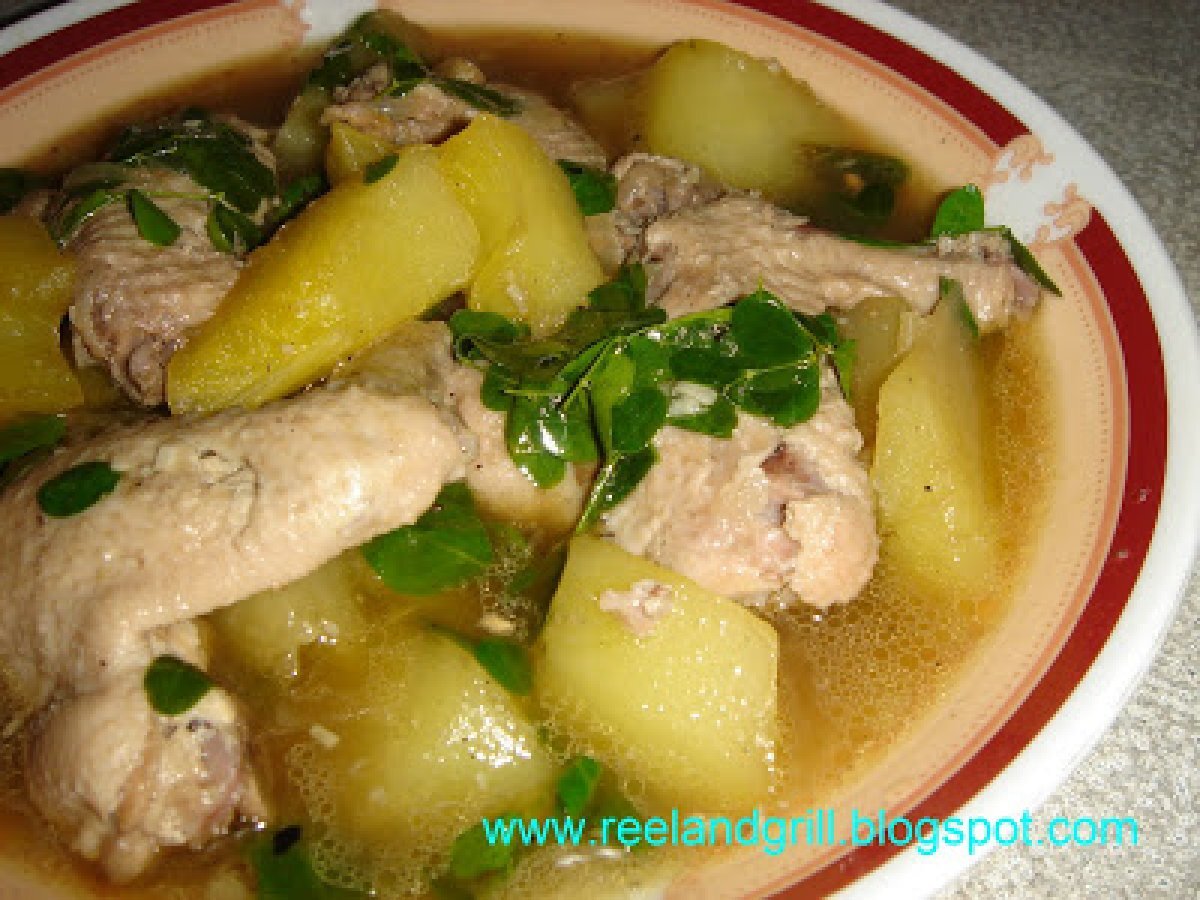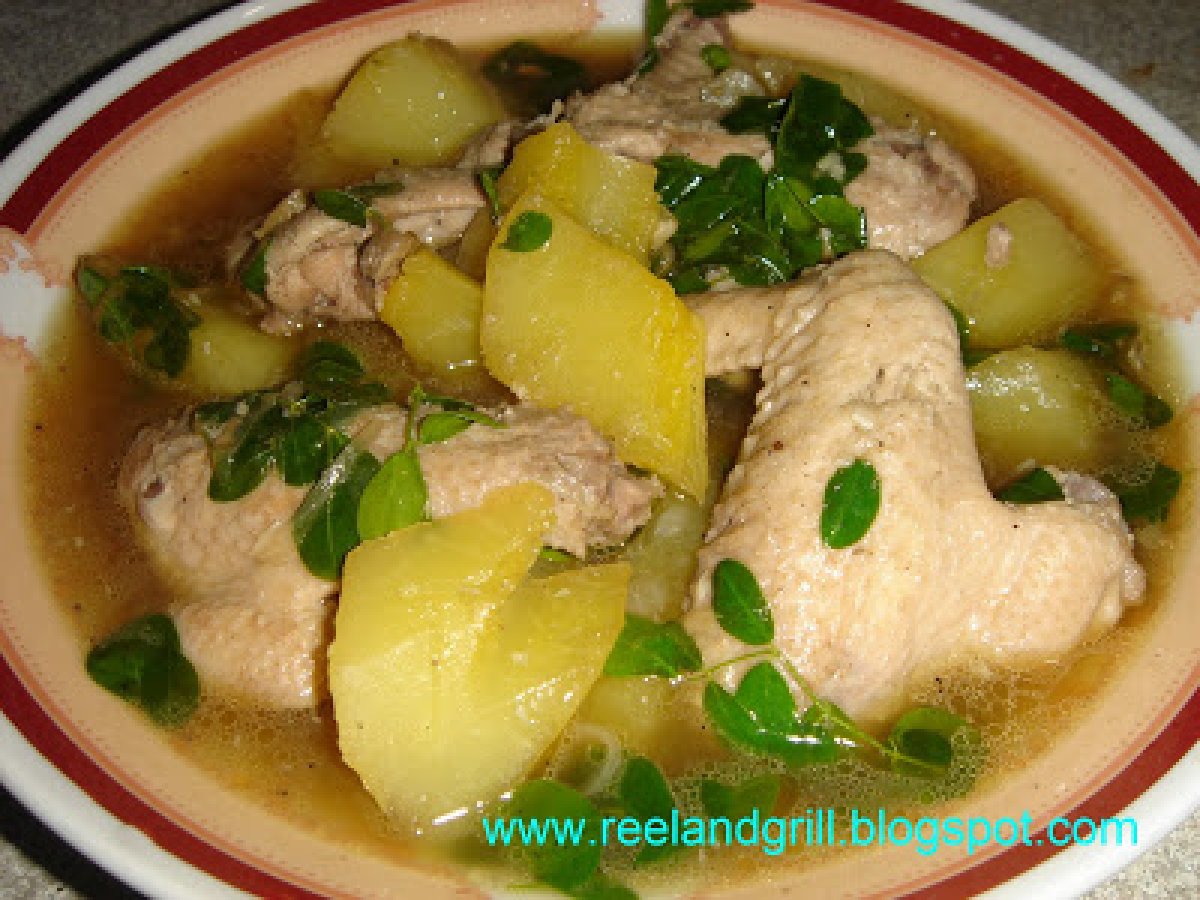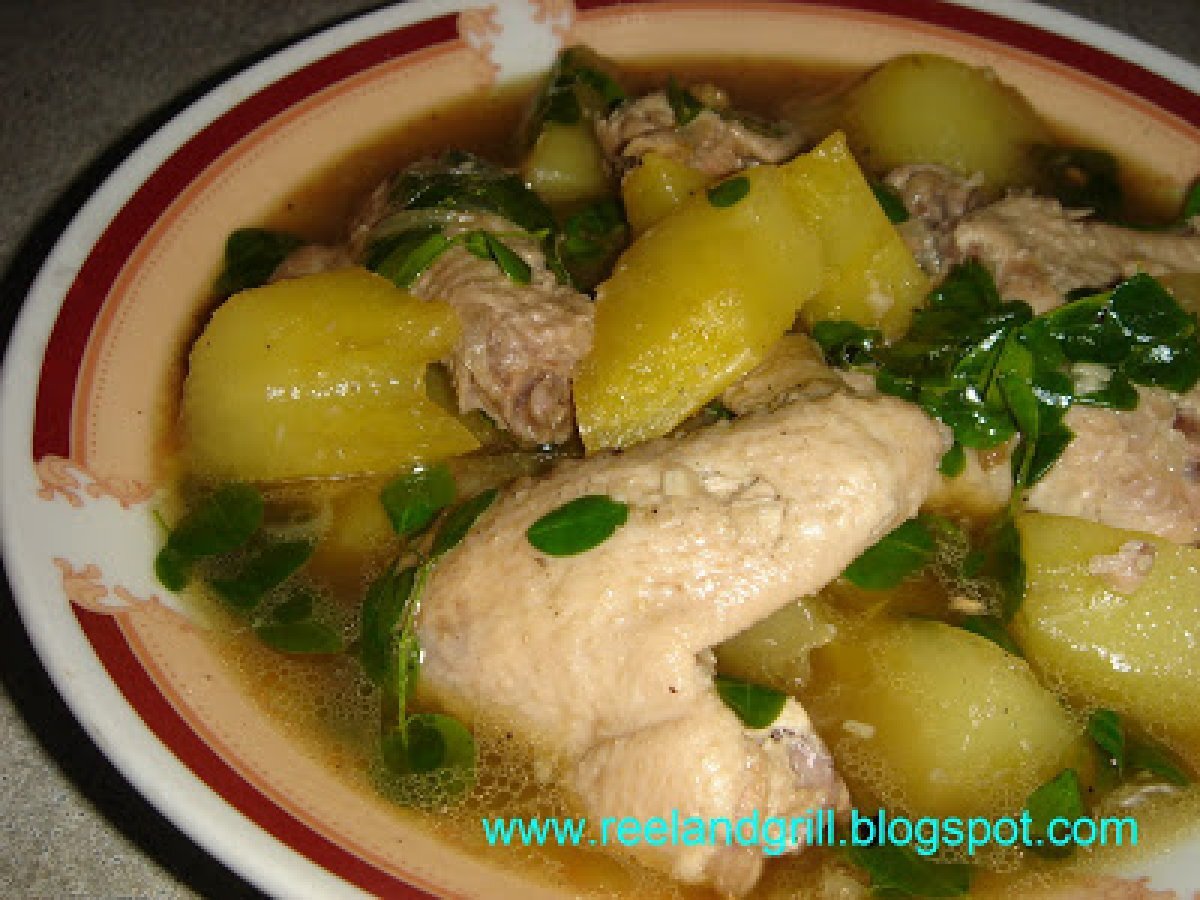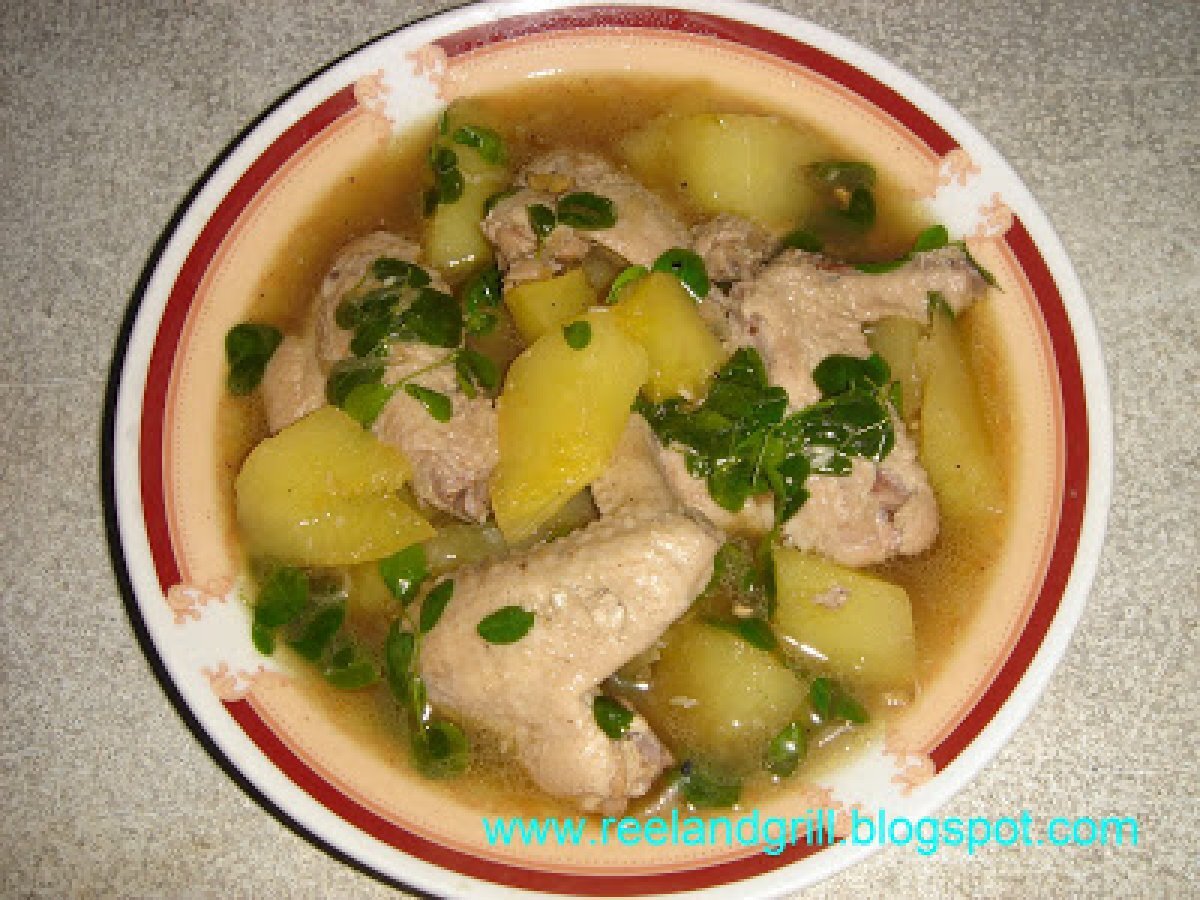 Questions:
You may like
Recipes