Papaya kimchi, papaya atchar, thai papaya salad
Papaya kimchi, papaya atchar, thai papaya salad
For your cocktail this give you some ideas.
Preparation
1)Boil the pickling mixture, stirring constantly until sugar is dissolved.Set aside and let it cool.
Combine grated papaya and salt. Knead together for a few minutes. Put the papaya in a towel and squeeze out moisture. Soak grated papaya in vinegar overnight. Squeeze out as much vinegar from the papaya.
Combine with the other ingredients. Pack in sterilized jars and pour hot pickling mixture over the vegetables.
Let cool at room temperature. Cover jars tightly and refrigerate. You can add or omit ingredients as per your liking.
2) Peel and halve the papaya. Remove the seeds and grate coarsely. Transfer this into a big bowl and crush lightly with a pestle.
Take garlic cloves and salt in a mortar and crush with a pestle. Add four fresh green-red chillies and cherry tomatoes and continue to crush. Add the crushed garlic mixture to the papaya along with lemon juice and mix.
Take brown sugar in the mortar along with fish sauce and tamarind pulp and pound lightly with the pestle. Add this mixture to the papaya mixture and mix. Add crushed roasted peanuts and mix.
Photos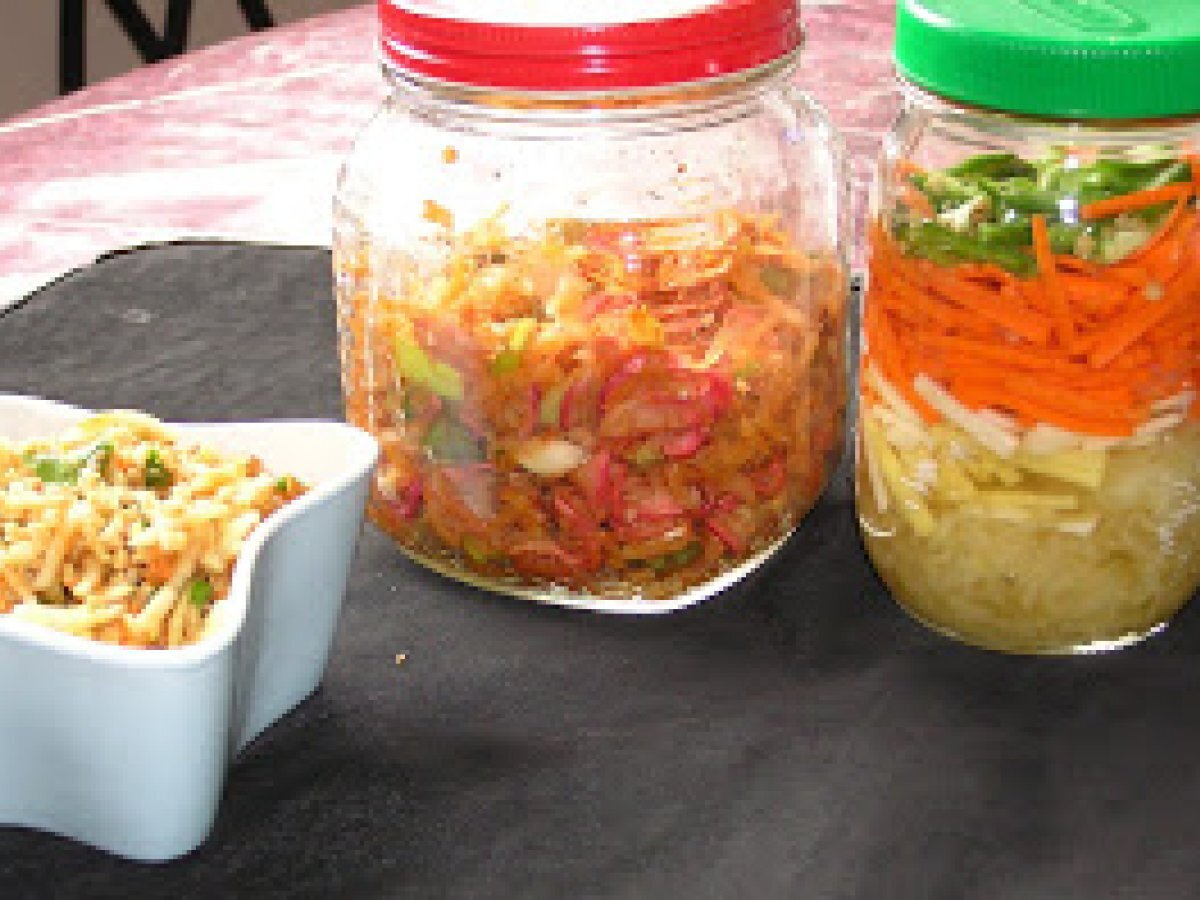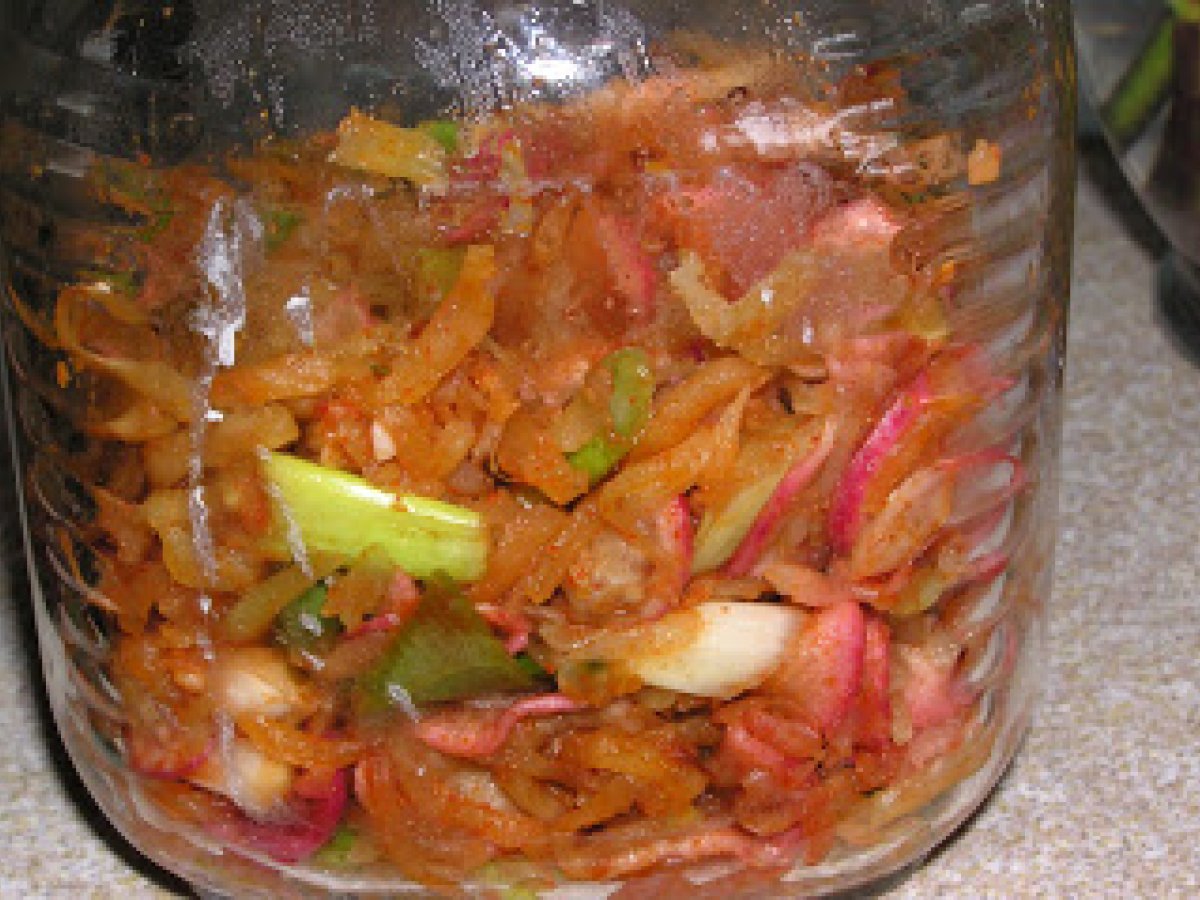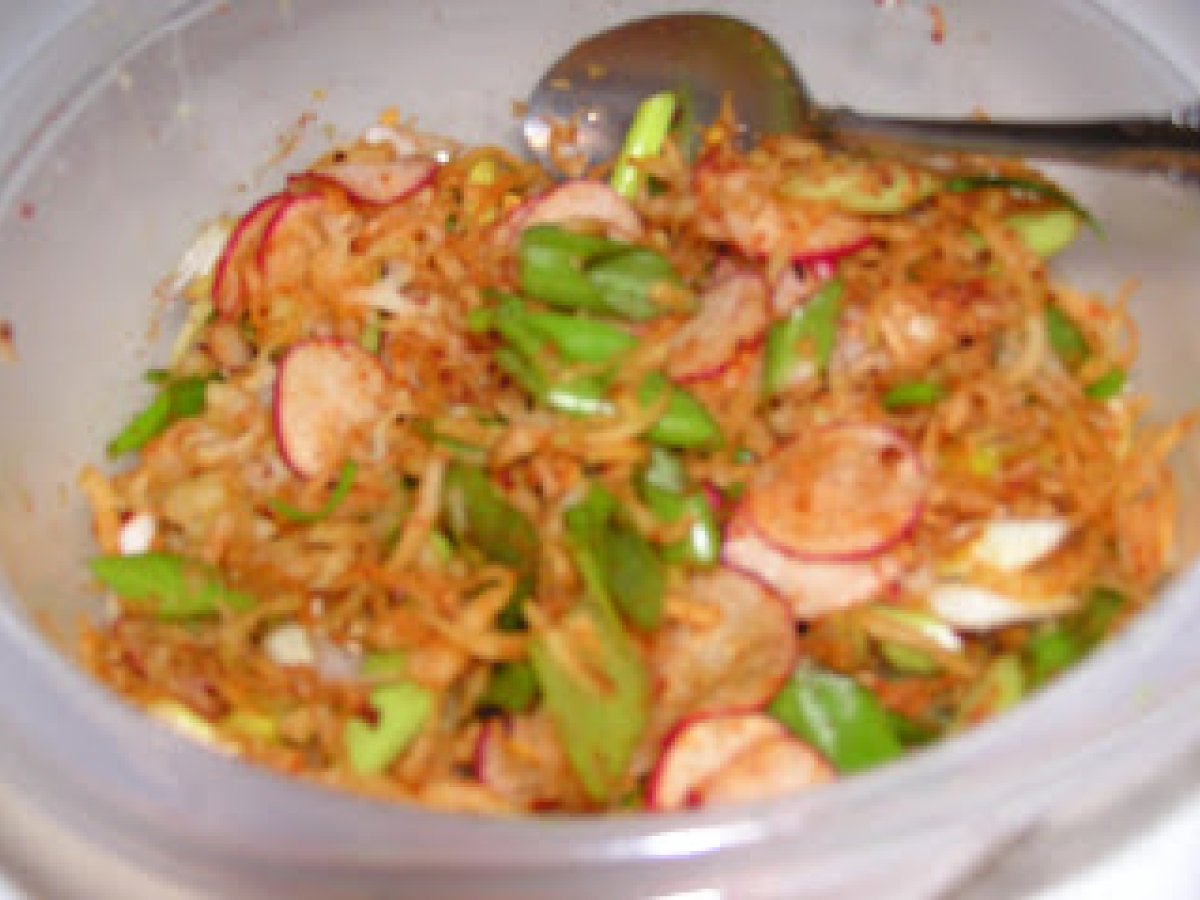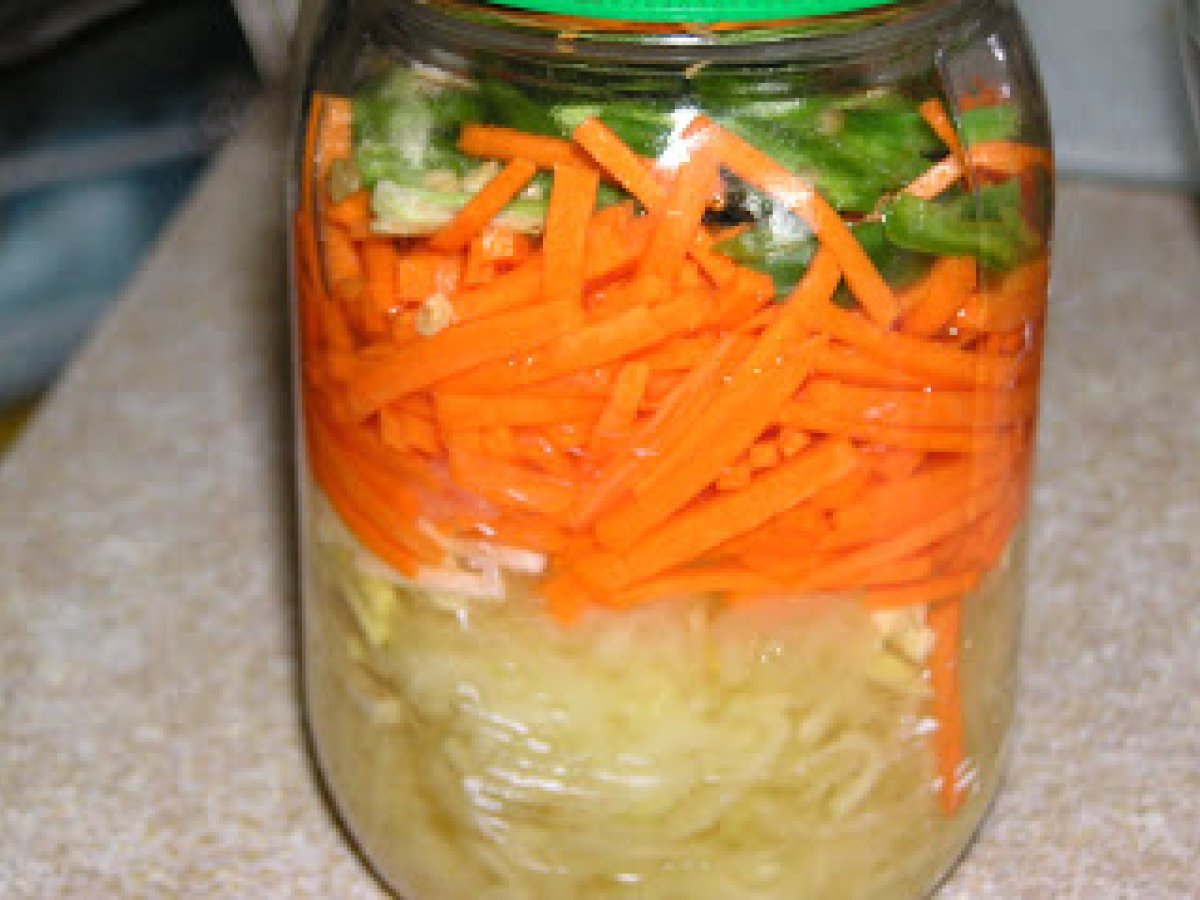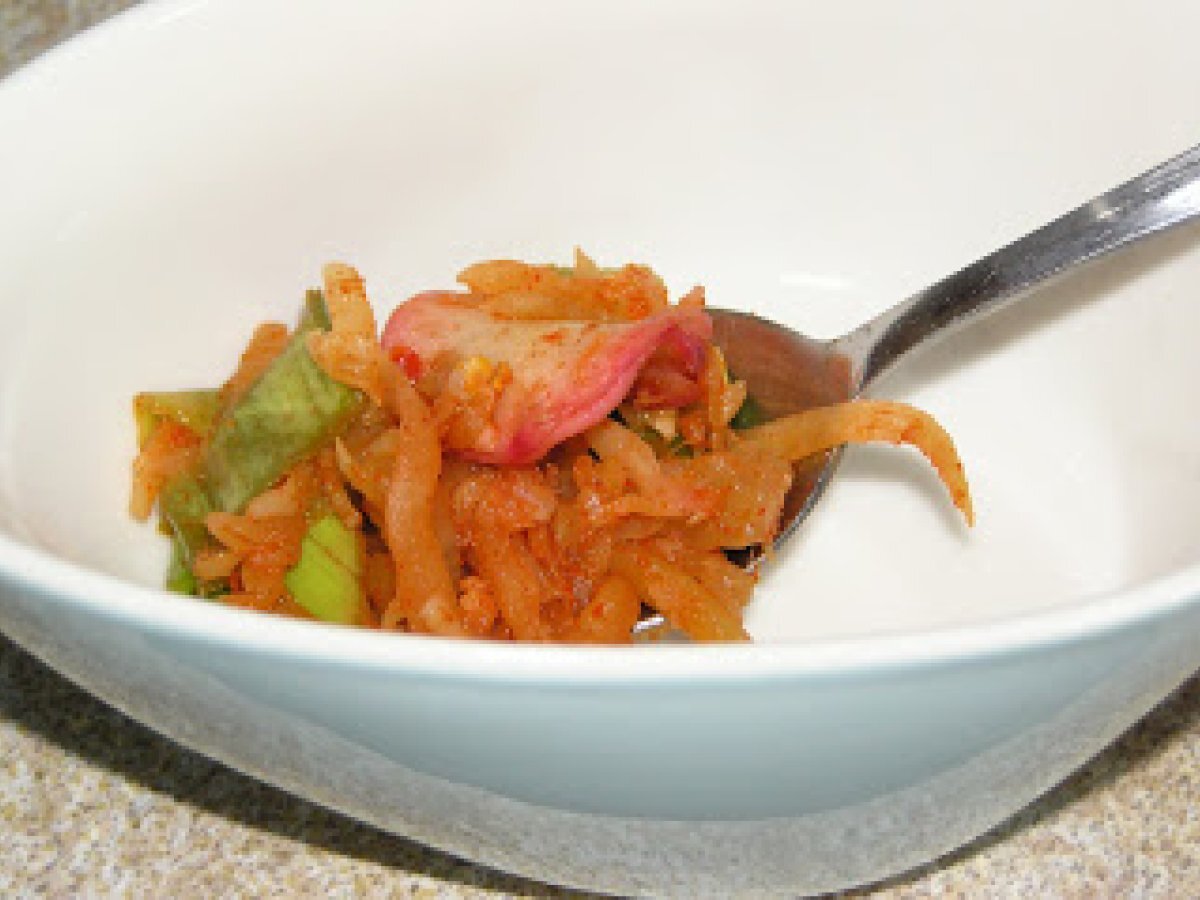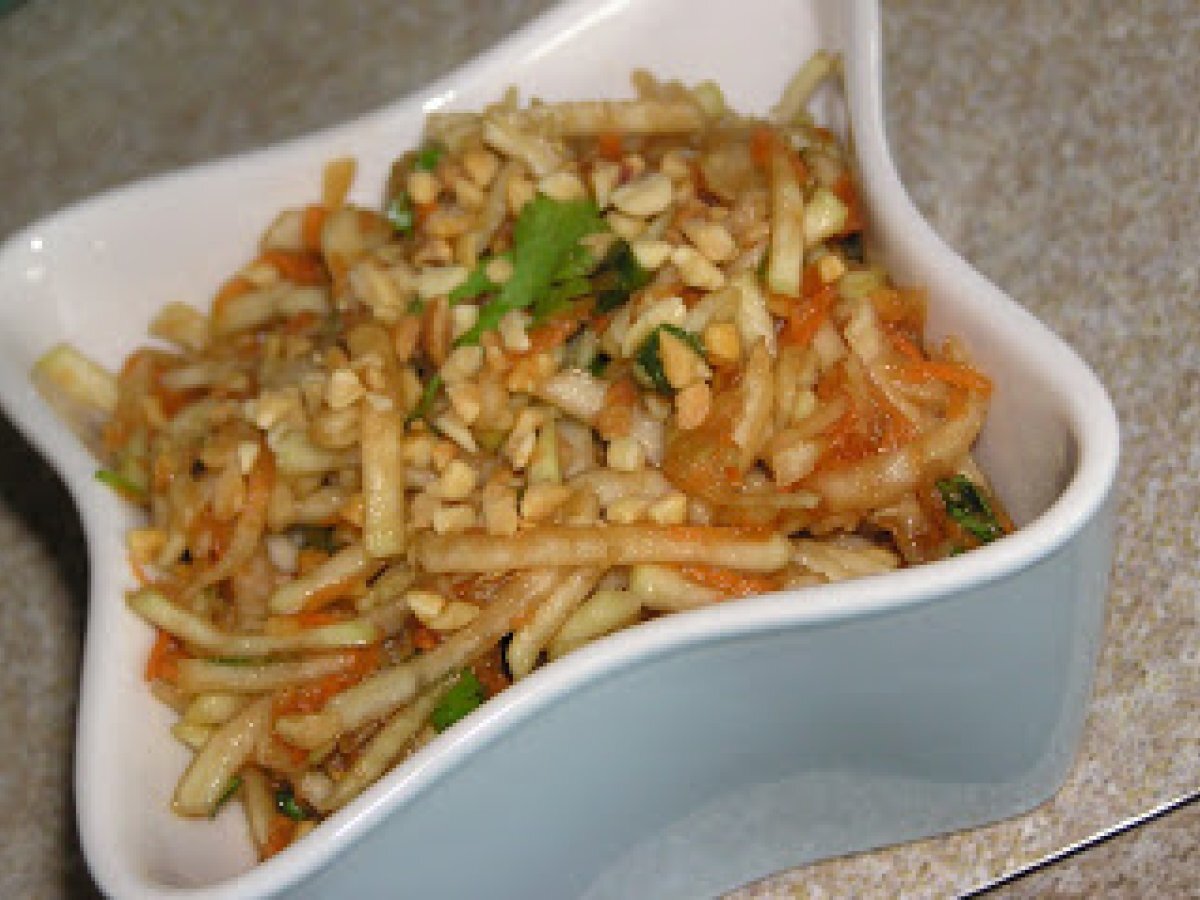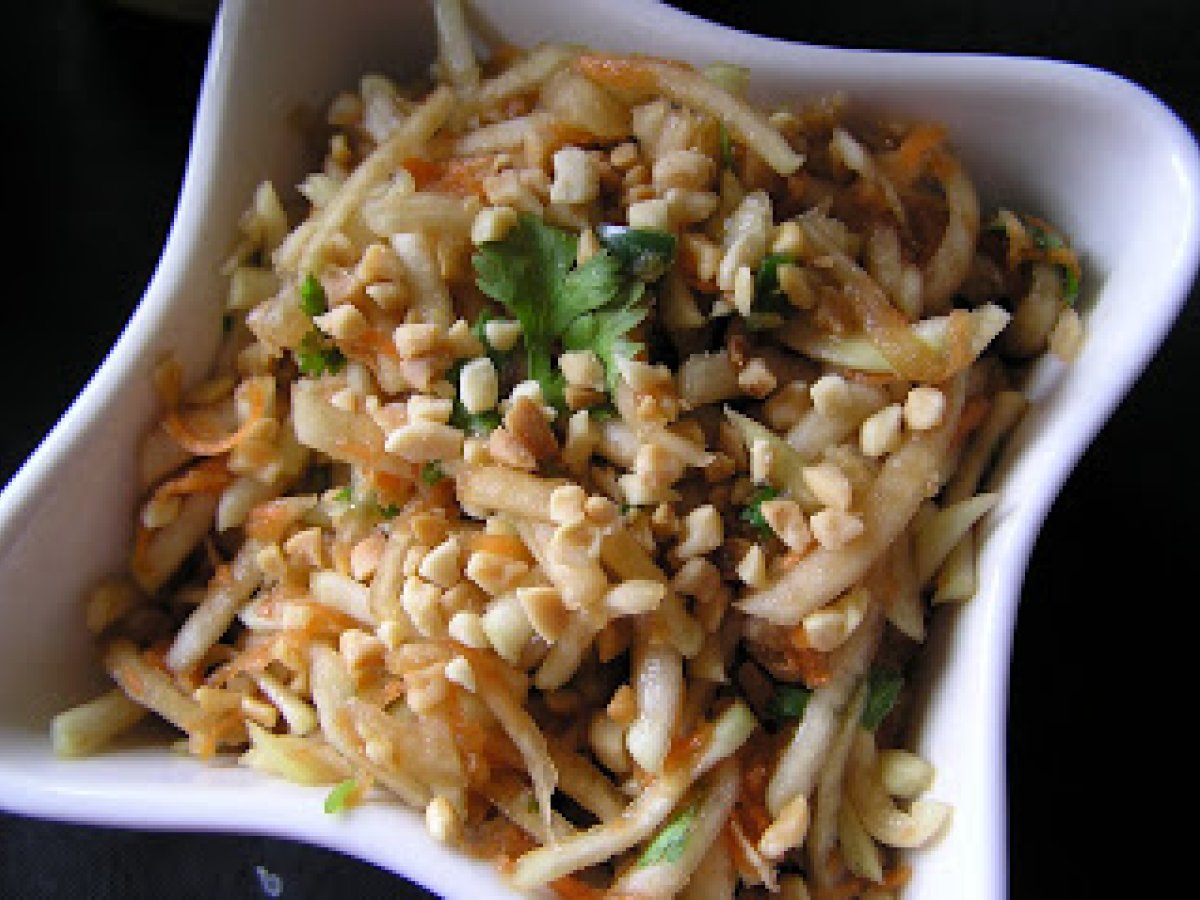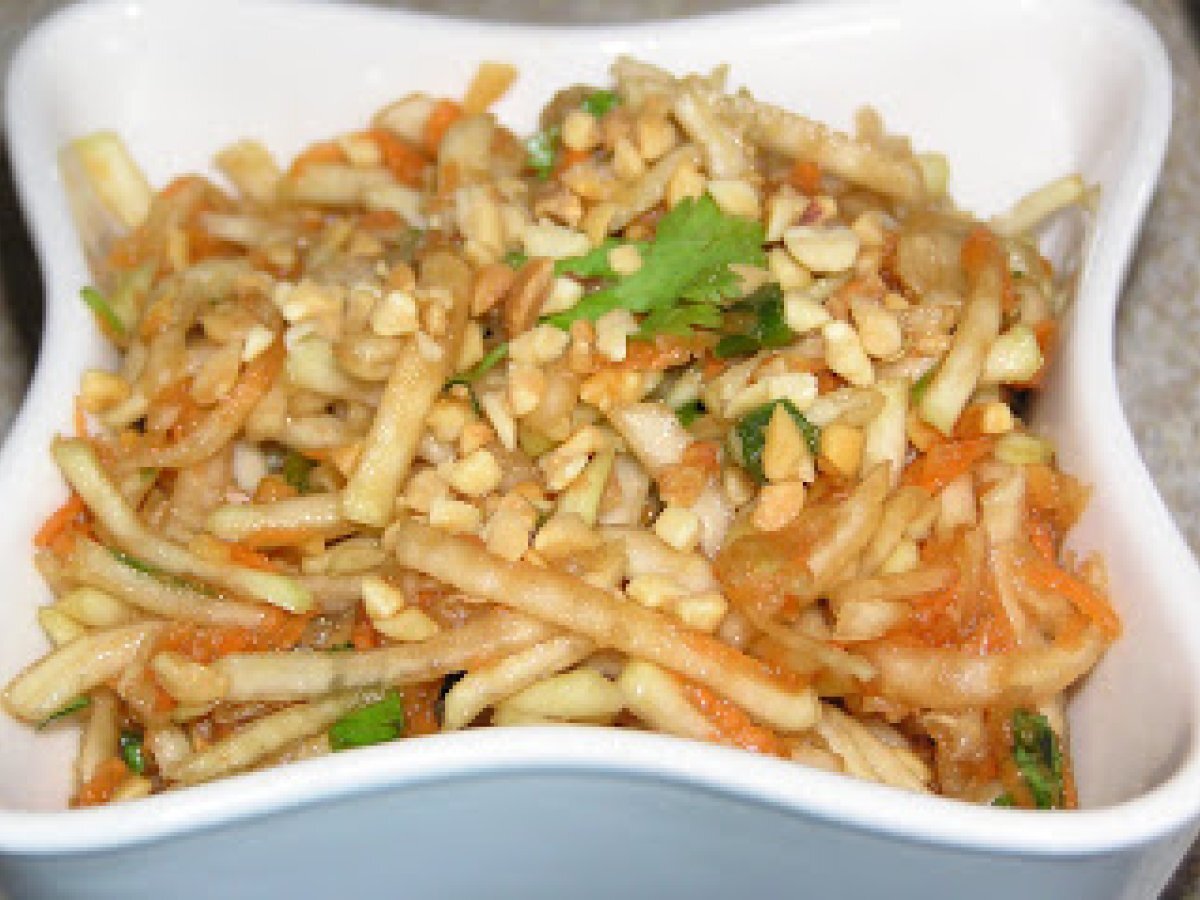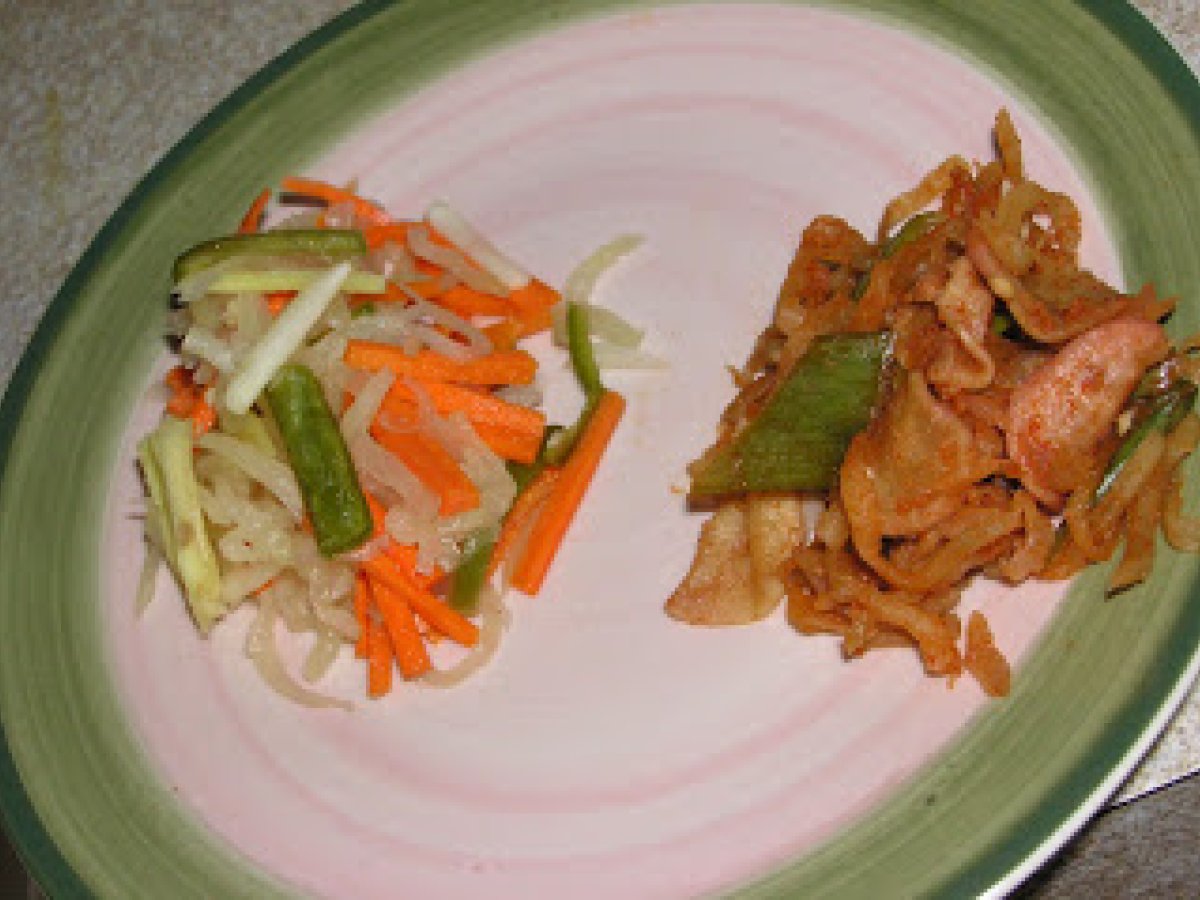 Questions:
You may like
Recipes