Two hairy bikers and a salmon curry
Preparation
Cut salmon into large chunks, place in a bowl. Add all the spice mix to the fish as well as 5 cloves of garlic and ginger.
Gently toss the fish to cover with spices, then add the 4 cloves of chopped garlic, ginger, tomatoes, sliced tomatoes and chilies. Again toss gently to mix all the ingredients together. Leave aside for 10 minutes.
Heat the oil and fry the lovage seeds (if you have them) until almost black. Add the cumin and fry for 5 seconds. Add the remaining 4 cloves of chopped garlic until slightly golden.
Add the fish and cook on medium heat moving the fish around by moving the pan until oil begins to separate from spices.
Add the hot water and bring to the boil. Simmer for 2 minutes. Add the chopped coriander, remove from heat.
Photos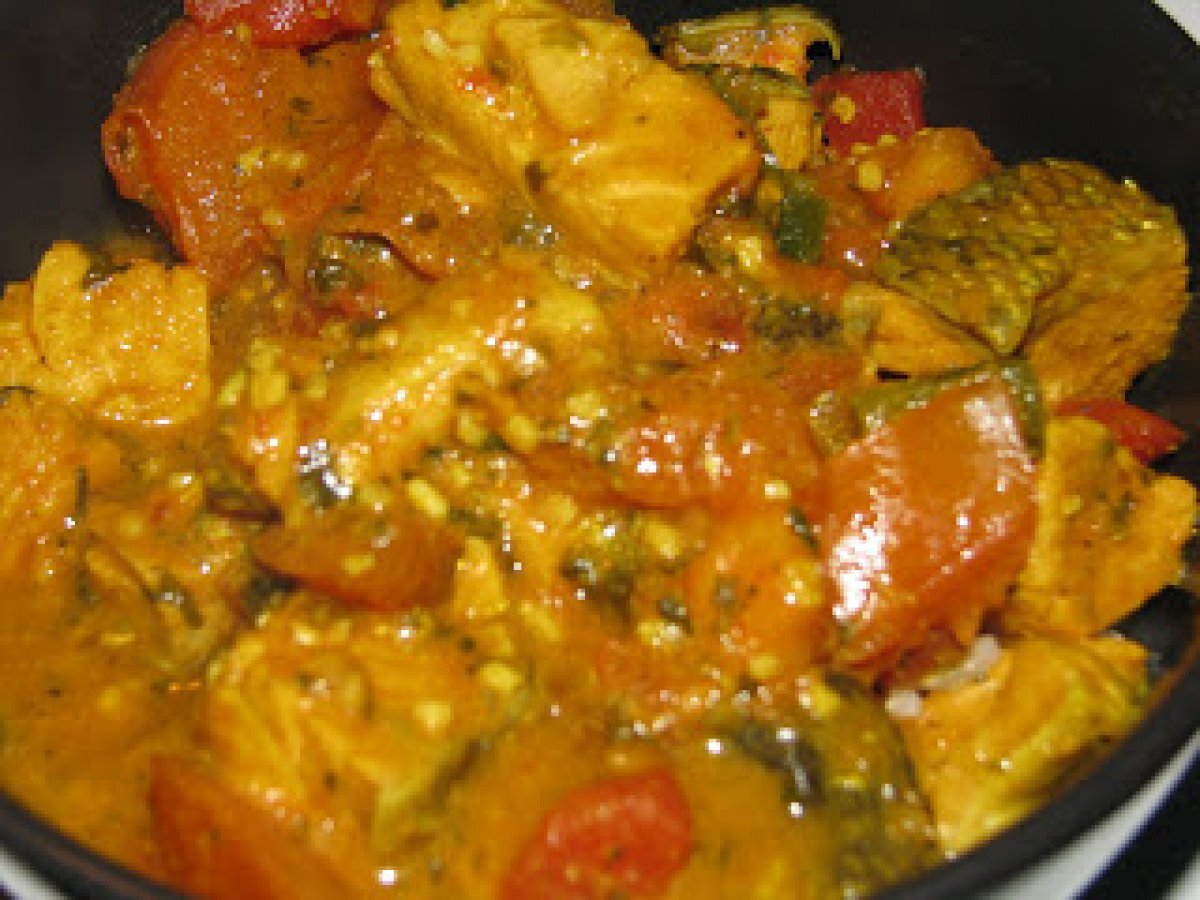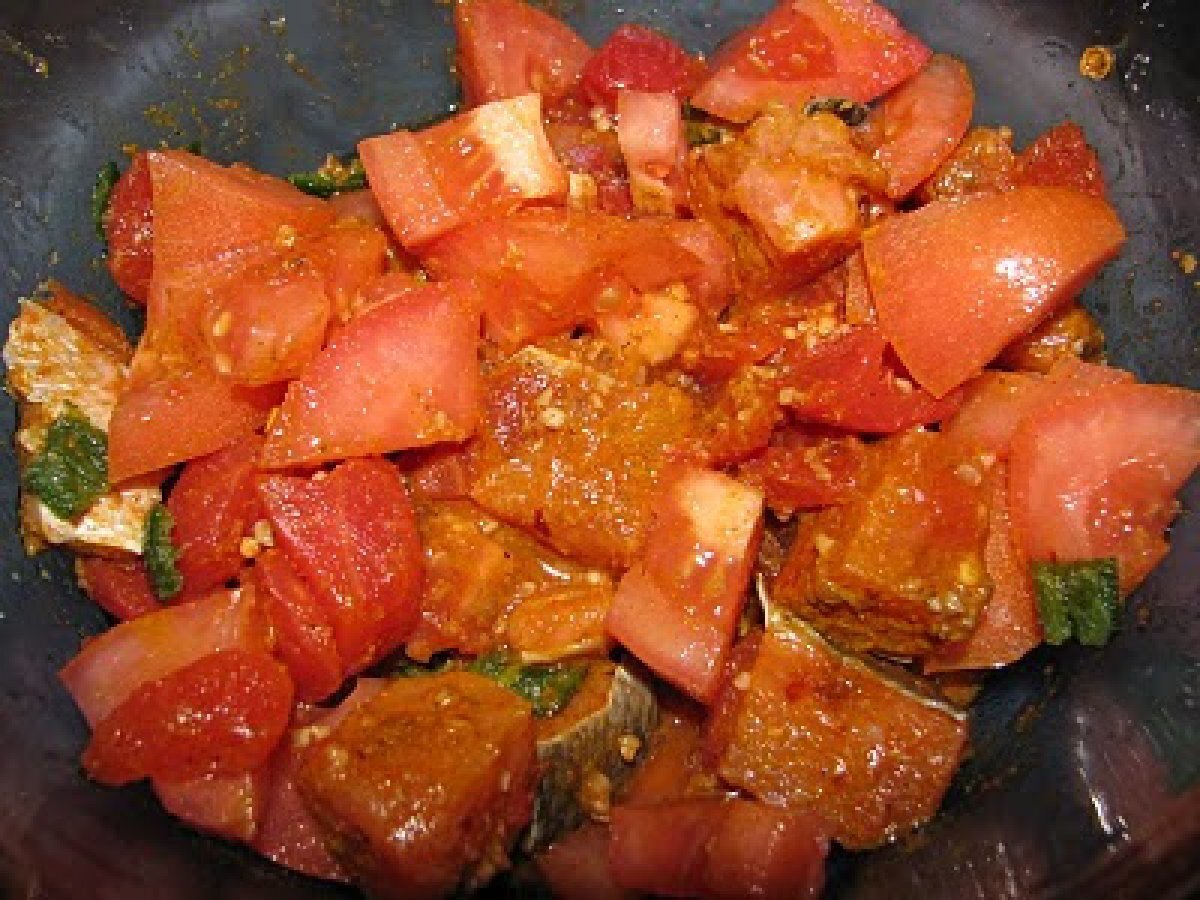 Questions:
You may like
Recipes
Related articles