Veal kidneys in mustard sauce
Preparation
Saute the onions in half the oil and all of the butter until soft and golden. Remove and set aside.

In the same pan, add the rest of the oil and saute the kidneys until just done 2-3 minutes on high flame. Remove the kidneys, drain and set aside.

Add the port and cook until liquid is reduced by half. Add the stock and again reduce the liquid by 1/3. Add the creme fraiche and cook, stirring for 5 minutes. Add the mustard and salt and pepper to taste.

Finally, add the onions and kidneys to the pan, stirring to blend well. Serve in mini casseroles as an appetizer or with mashed potatoes and vegetables as a lunch or dinner.
Photos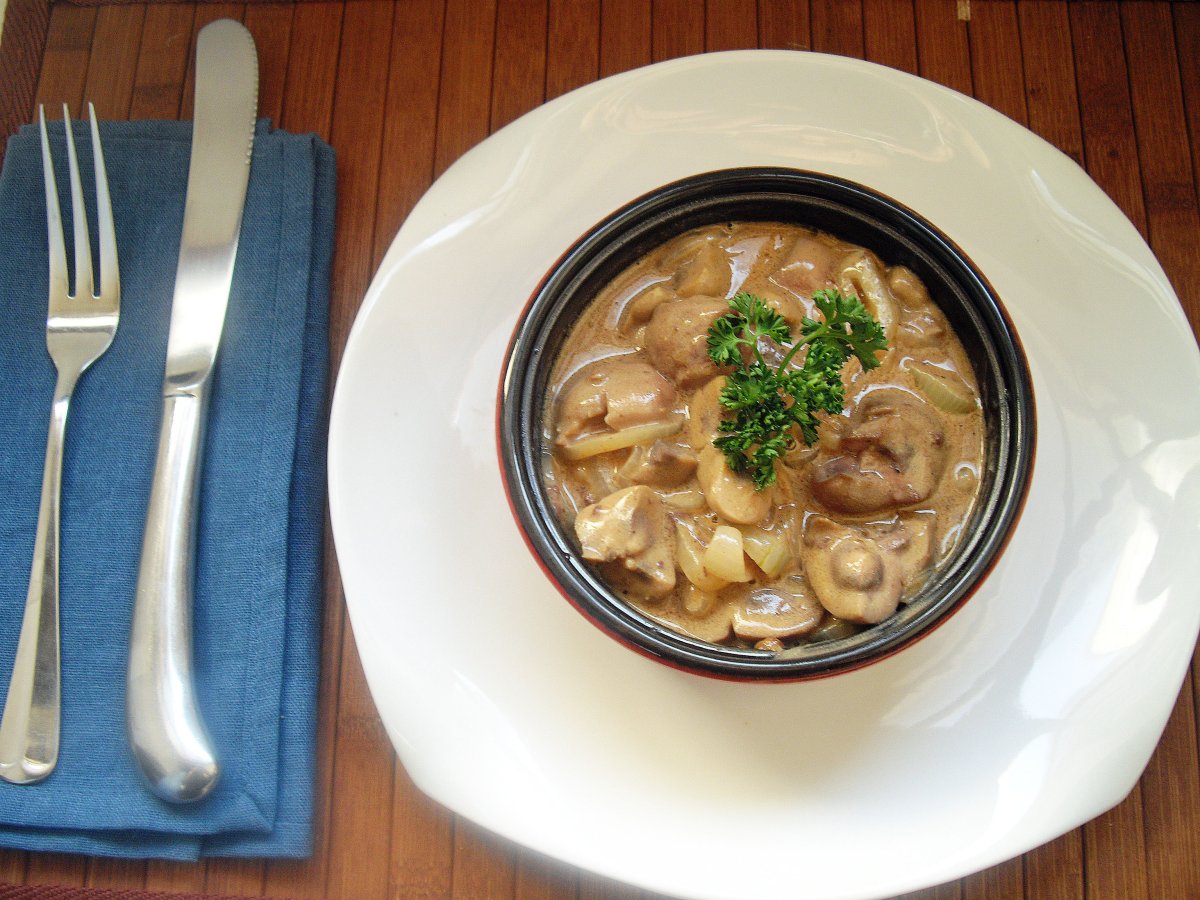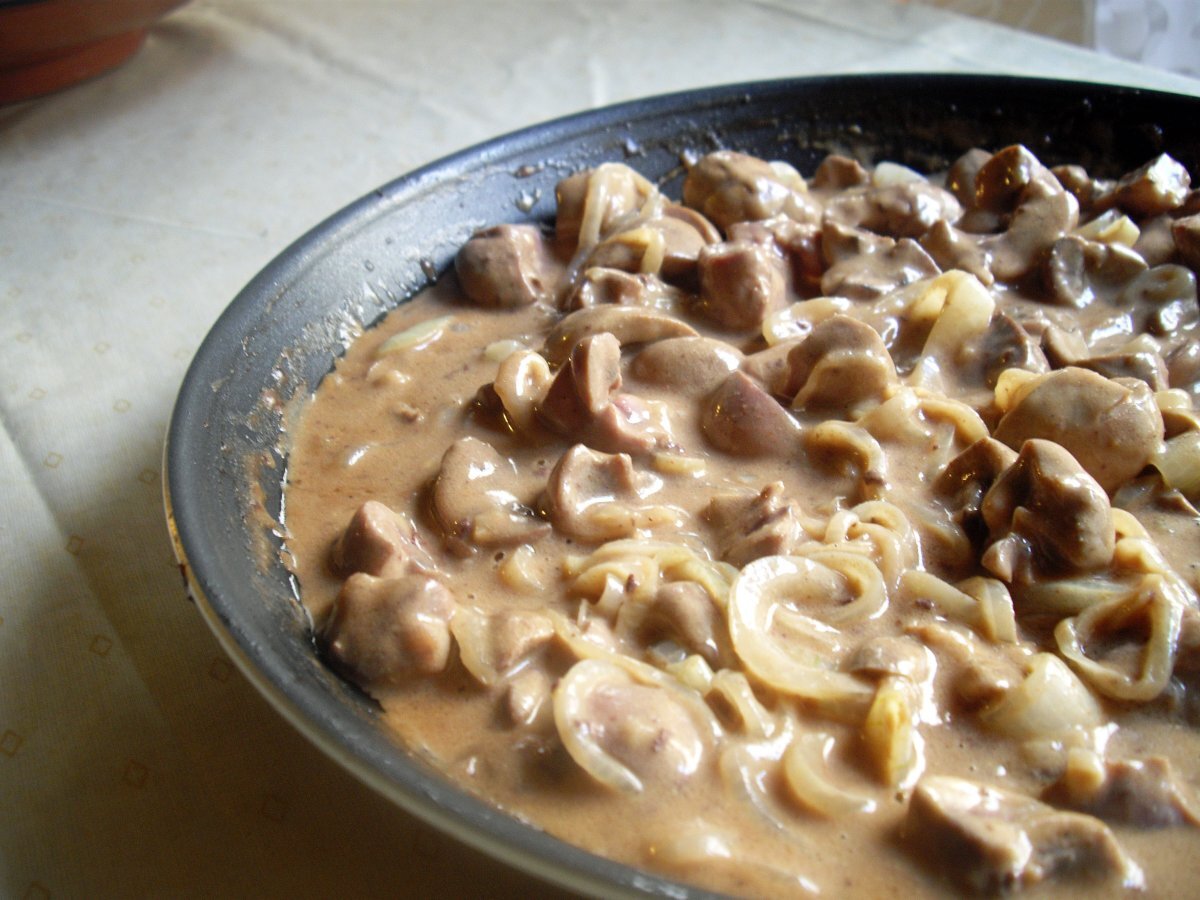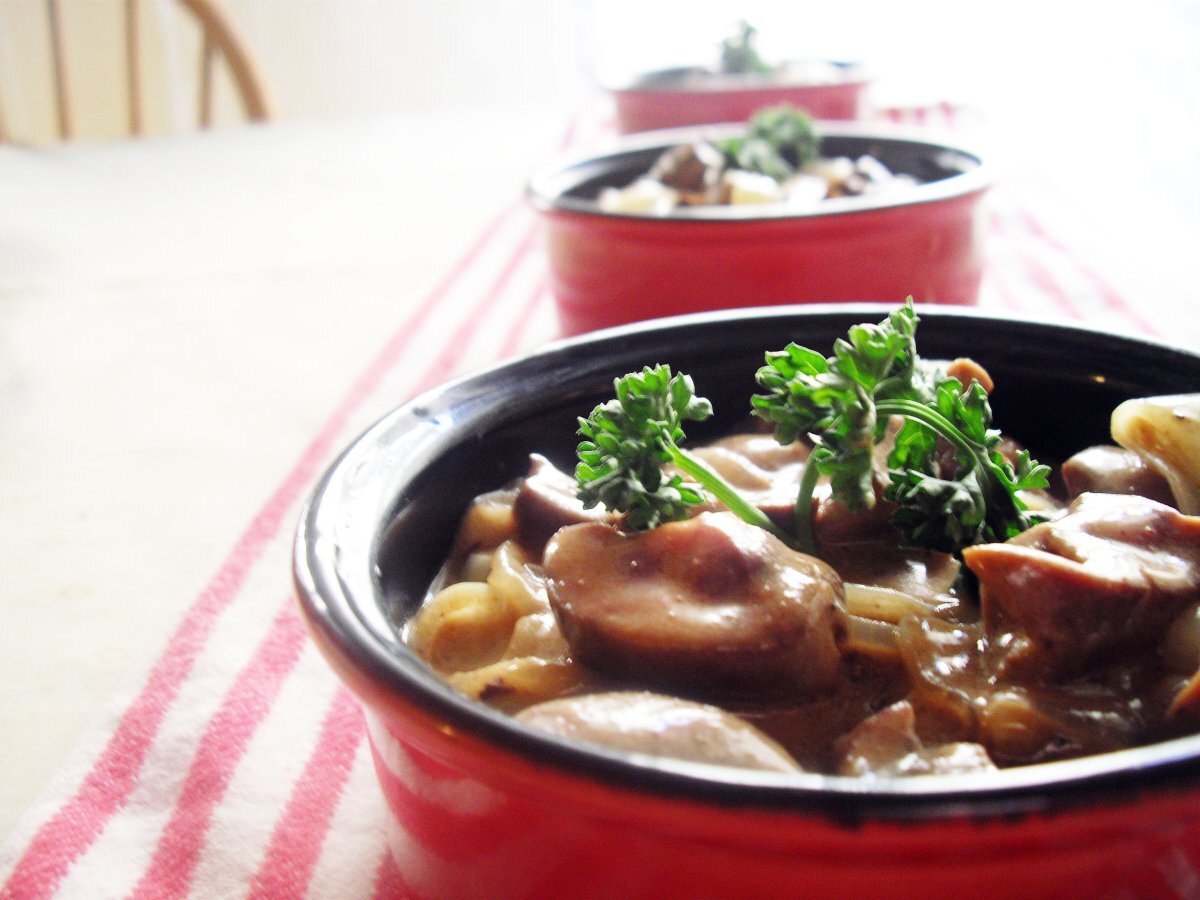 Questions:
Related recipes
Recipes