Veal stew with mashed potatoes
Preparation
For the stew:
Take a pressure cooker; throw the olive oil at high fire. Throw the onions and sauté for couple of minutes. Add the mushrooms and sauté for another couple of minutes. Throw the wine and let evaporate. Add all the other ingredients, close the pressure cooker. When the steam comes out of the valve, lower fire to low. Let it cook for an hour and after all steam is out of the cooker open the lid. If the sauce is a little runny just add 1 tbsp corn flour to 1 tbsp of water dissolve it and throw it to the stew it will make it thick. Just a note; if you do not have a pressure cooker, just use a pot and boil the stew for 2.5 to 3 hours until it is soft.
For the mashed potatoes:
In the meantime, in a pot put the peeled potatoes cut in two and boil them until they become soft. Drain them and throw them back to the pot. Lower heat to low, place the pot on the stove and start mashing the potatoes with the puree tool. Add the margarine cut in cubes, the milk or cream, the cheese and the seasonings. Mix until everything is incorporated.
Photos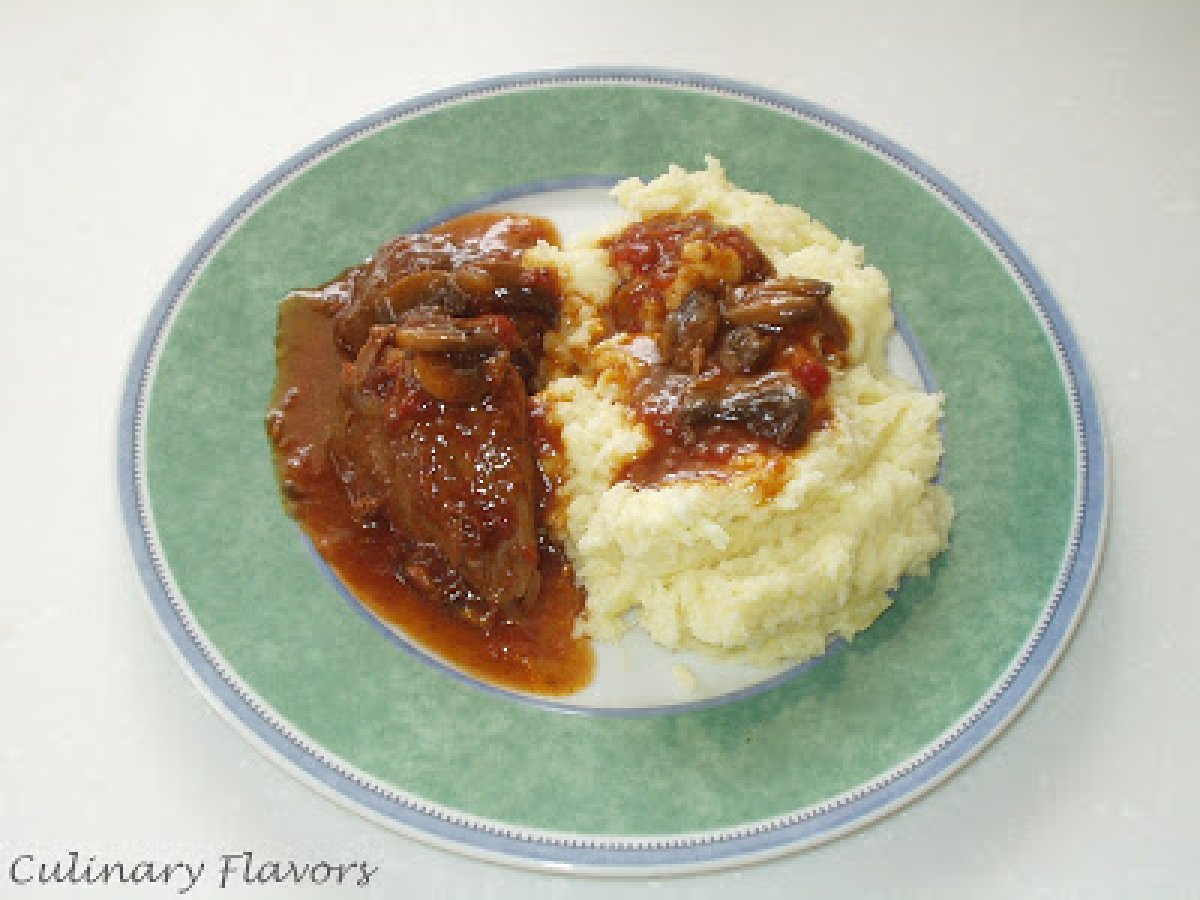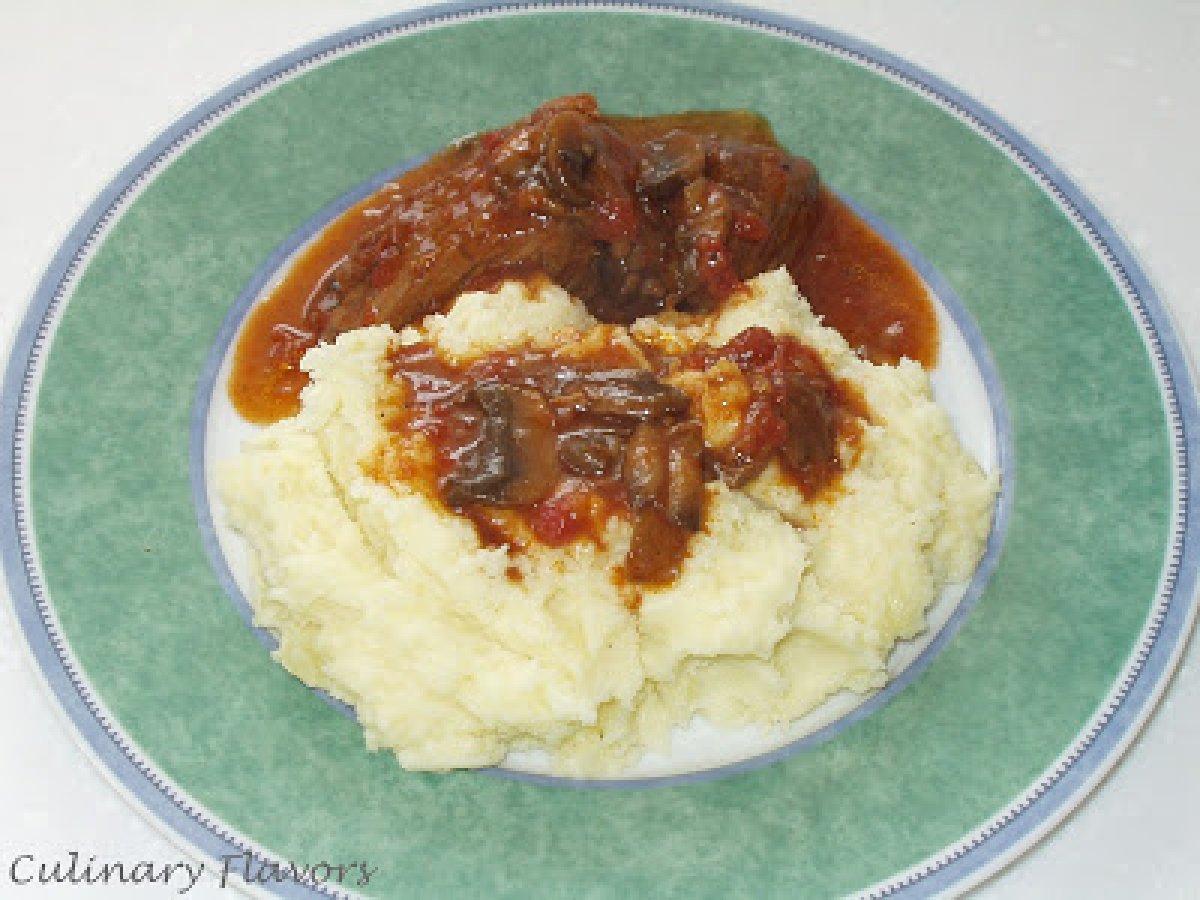 Questions:
You may like
Recipes