Vegan spinach manicotti
Vegan spinach manicotti
Preparation
In a cast iron pot, get your sauce going by sauteing onion over medium/high heat for about 5 minutes. Add garlic and cook another 3-5 minutes.
Add oregano, thyme, salt and pepper along with your chopped tomatoes, tomato paste and tomato sauce. Stir well, turn heat down to med/low, cover and let cook.
Fill a large pot with water and salt and boil for your pasta. It's nice to use a lid, to help the boiling process.
Meanwhile, prepare your 'ricotta' by combining all 'ricotta' ingredients (tofu, pecan pieces, apple cider vinegar, salt, oregano, pepper and garlic) in a food processor. Blend/pulse until everything is combined and smooth.
Give your 'ricotta' a taste and add salt/pepper as needed then transfer mixture into a large bowl and add spinach. Using a large spoon, or your hands, combine spinach and 'ricotta' together.
Get a large gallon ziploc bag and scoop all your 'ricotta' into the bag. Seal mostly... meaning leave part unsealed for air. Using scissors, clip one corner of the bag off, creating a hole in which you will pipe the 'ricotta' into your manicotti shells.
When water is ready, boil manicotti shells until al dente. While manicotti is boiling, preheat the oven to 375 and prepare your baking pan(s) by covering the bottom with a bit of your tomato sauce. At this point you can turn the heat off on your sauce.
When shells are done, strain and commence filling. Take one at a time, insert bag of 'ricotta' and gently fill. If your 'ricotta' doesn't push all the way through to the other side of the shell, you can also fill that side separately.
Repeat for all shells, placing them in your pan(s) as you go. When all shells are filled, lightly sprinkle daiya cheese on top then cover with the remainder of your tomato sauce.
Give it all another light sprinkling of daiya cheese, cover with tin foil and bake for 25 to 30 minutes then remove tin foil and bake for another 8-10 minutes.
Serve with a lovely garlicky green salad and crusty garlic bread and you have a meal fit for anyone... even those carnivores.
Photos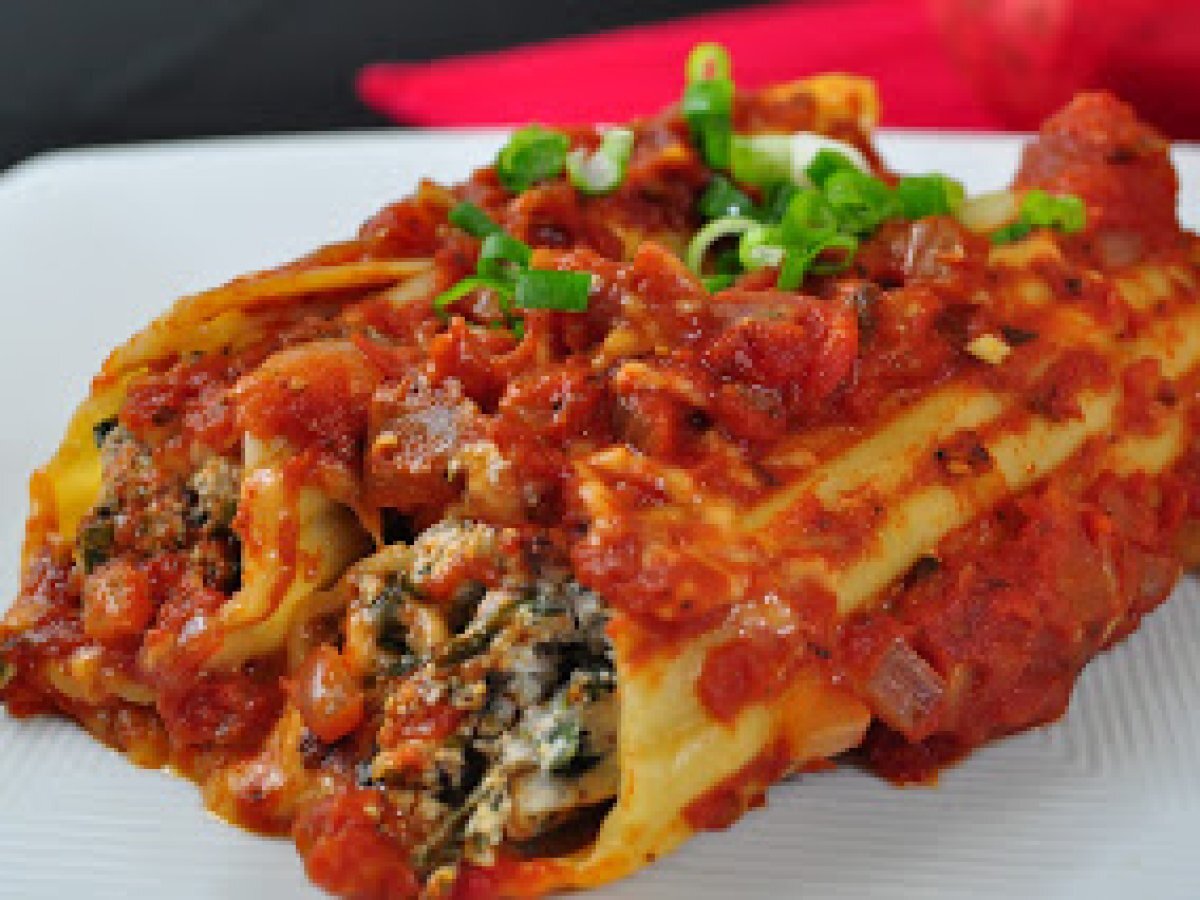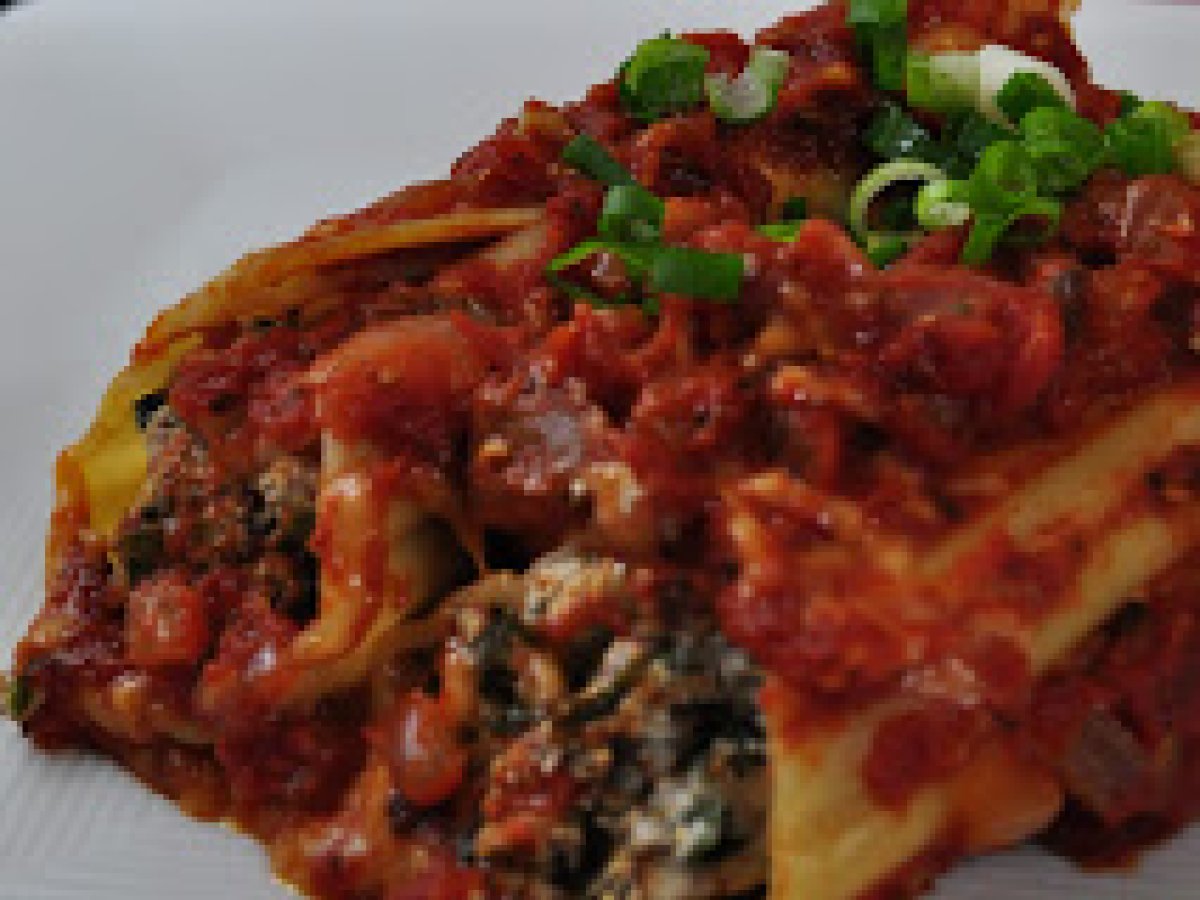 Questions:
You may like
Recipes