Zesty?s homemade pizza? want some?
Zesty?s homemade pizza? want some?
This recipe is wonderfull and good to eat.
Ingredients
1 1/2 cups water
---
---
---
---
4 Cups all-purpose flour or bread machine flour
---
4
tea
spoons fast rise yeast
---
2 tea spoons cornmeal
---
1 Cup Monterey Jack and Cheddar Cheese Blend
---
1/4 Cup Feta Cheese
---
1/2 Cup Cooked
Bacon
Chopped
---
2 Handfuls of Spinach
---
1 Cup of Mushrooms
---
3 tea spoons tomato Sauce
Preparation
MEASURE all ingredients except cornmeal into bread pan in order listed; Select dough setting.
While the bread maker is working its magic, chop up some bacon and started to render that over medium heat.
Add a table spoon of water to the pan when it reaches the high heat.
Use a tablespoon of the left over bacon fat,add the mushrooms and saut those for 3 minutes over medium heat then, add the spinach as well a squeeze of a half of lime (this will brighten up the spinach).
Once the bread maker is complete, remove dough to lightly floured surface and cover with plastic wrap. Let rise in a warm place for 30 minutes.
Sprinkle cornmeal on large 16 inch pizza pan or on a pizza stone and press dough into pizza shape, Cover with a towel and let rise for another 30 minutes.

Spread with desired sauce.
Top with some bacon and a light coating of Monterey Jack Cheese.
Top with the mushrooms and spinach.
Top with the Monterey Jack Cheese and then a sprinkle of feta.

Bake at 425F for 20-30 minutes. Bake the pizza stone while the oven is pre-heating and then transfer the dough to the hot pizza stone sprinkled with the cornmeal to dress it.
Photos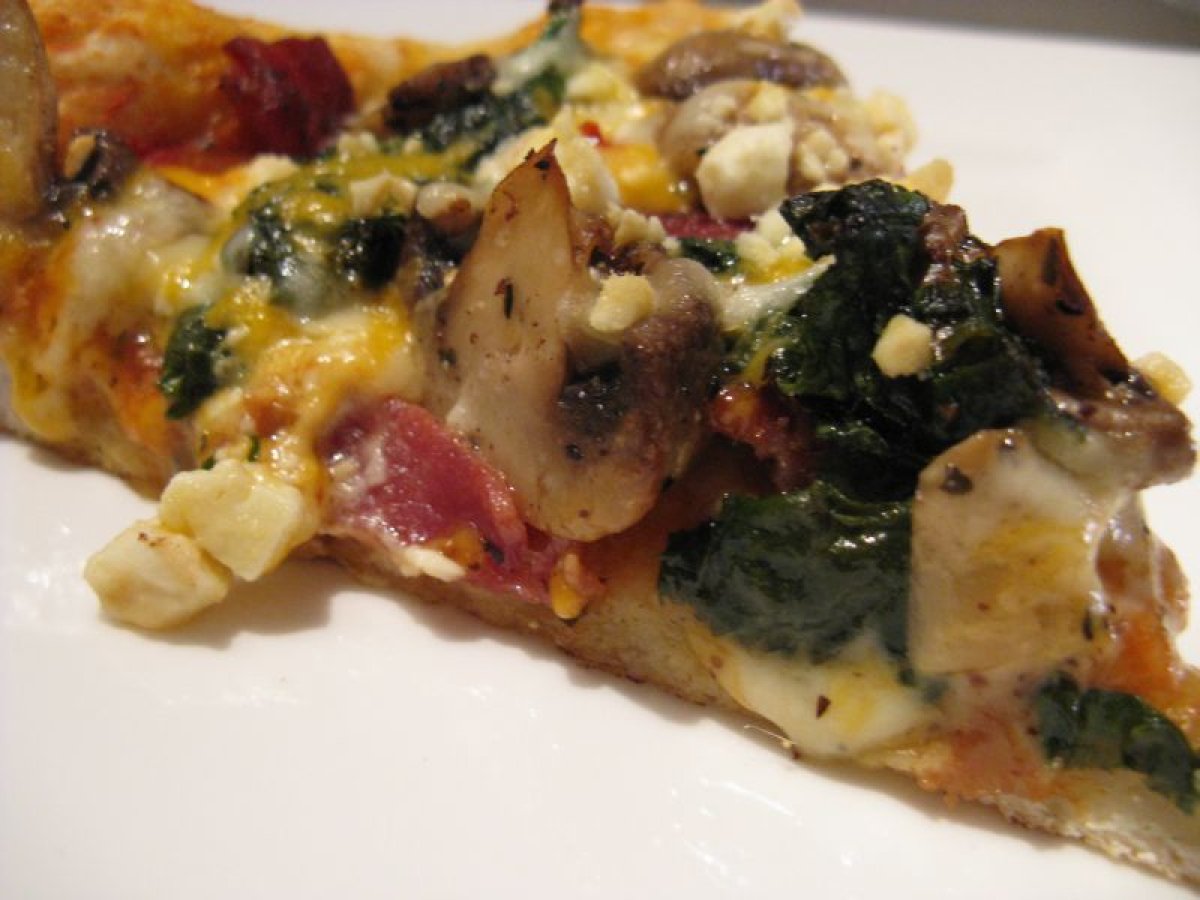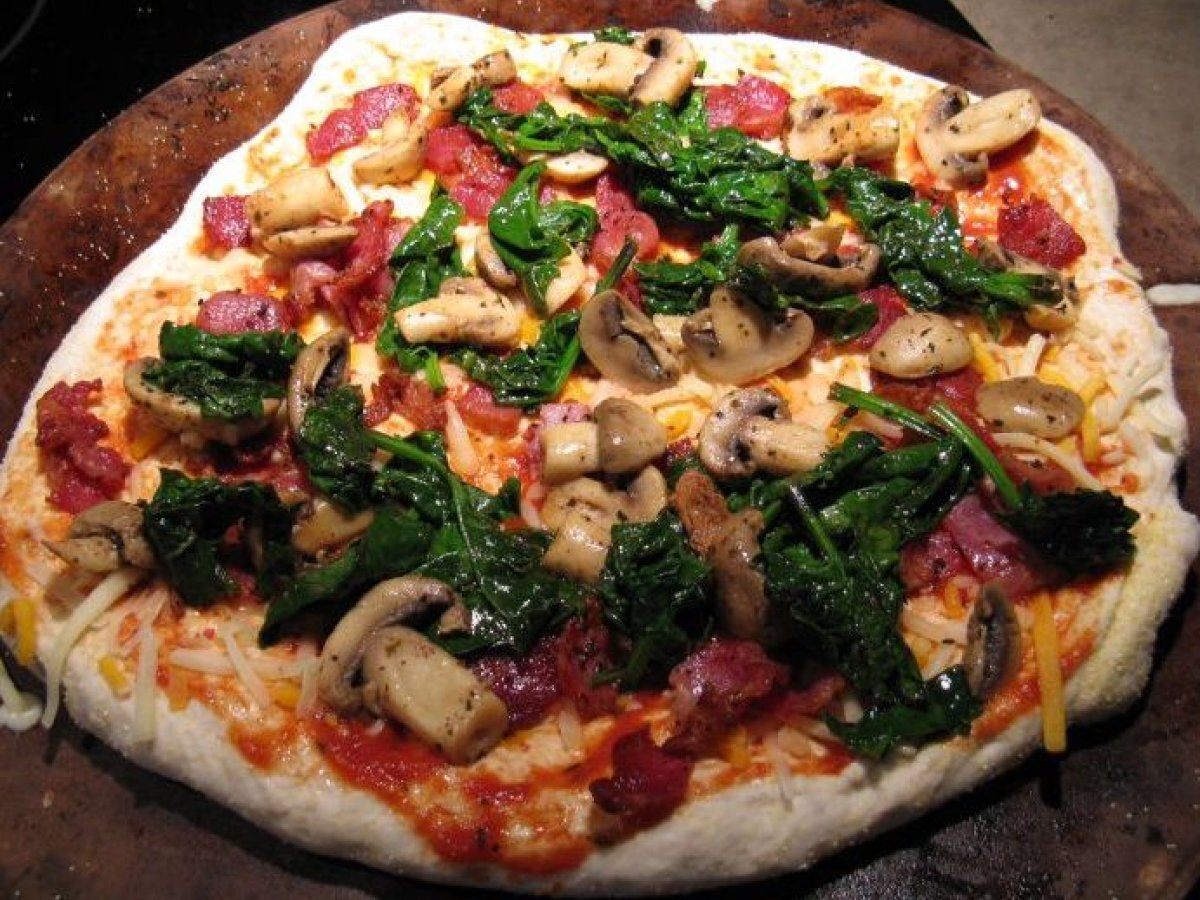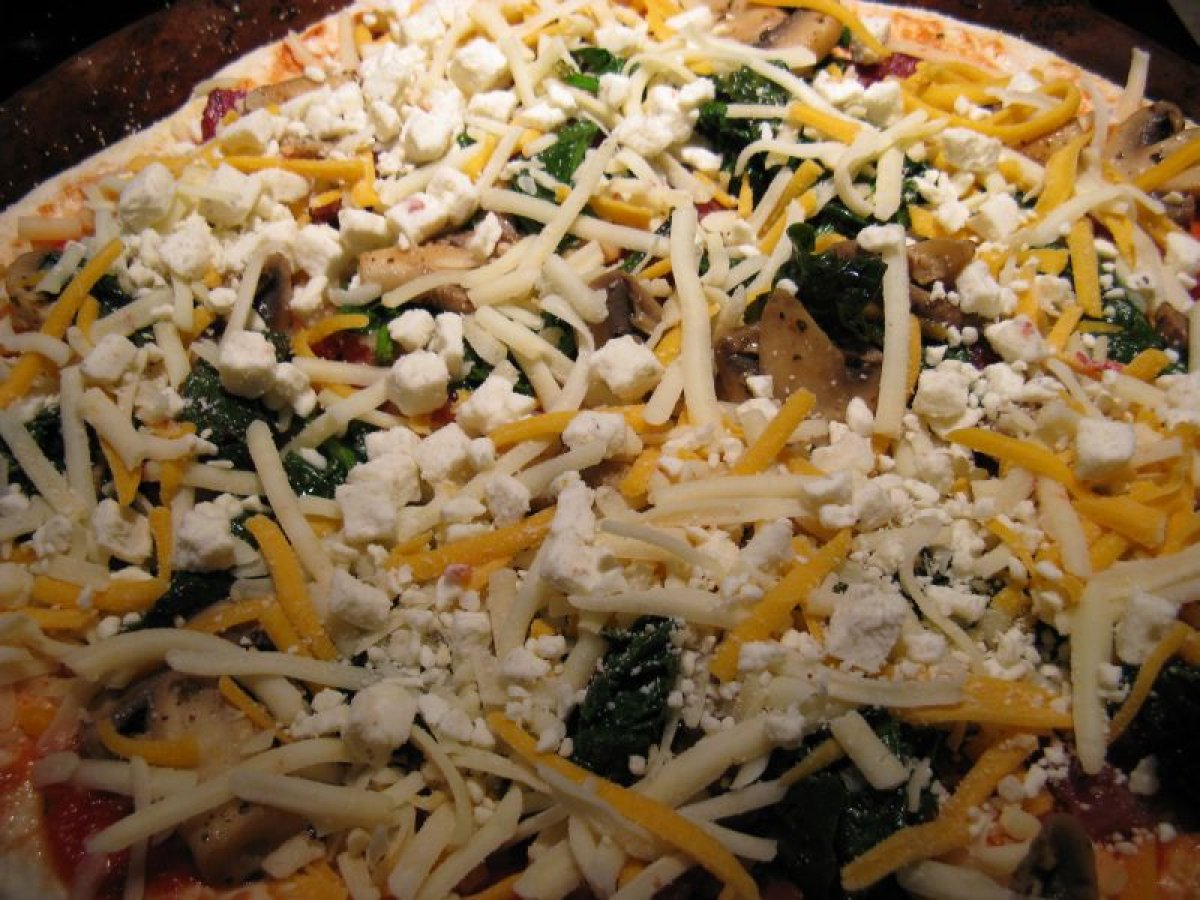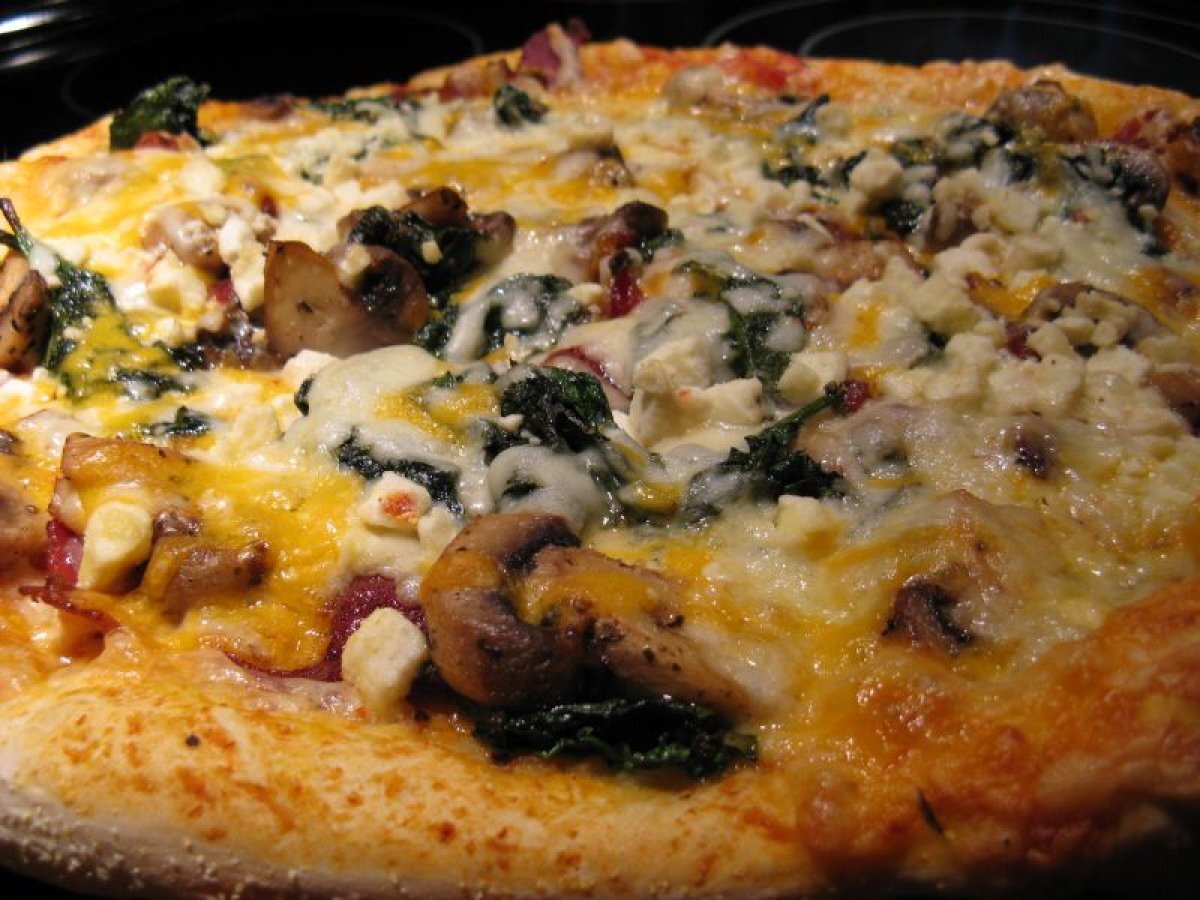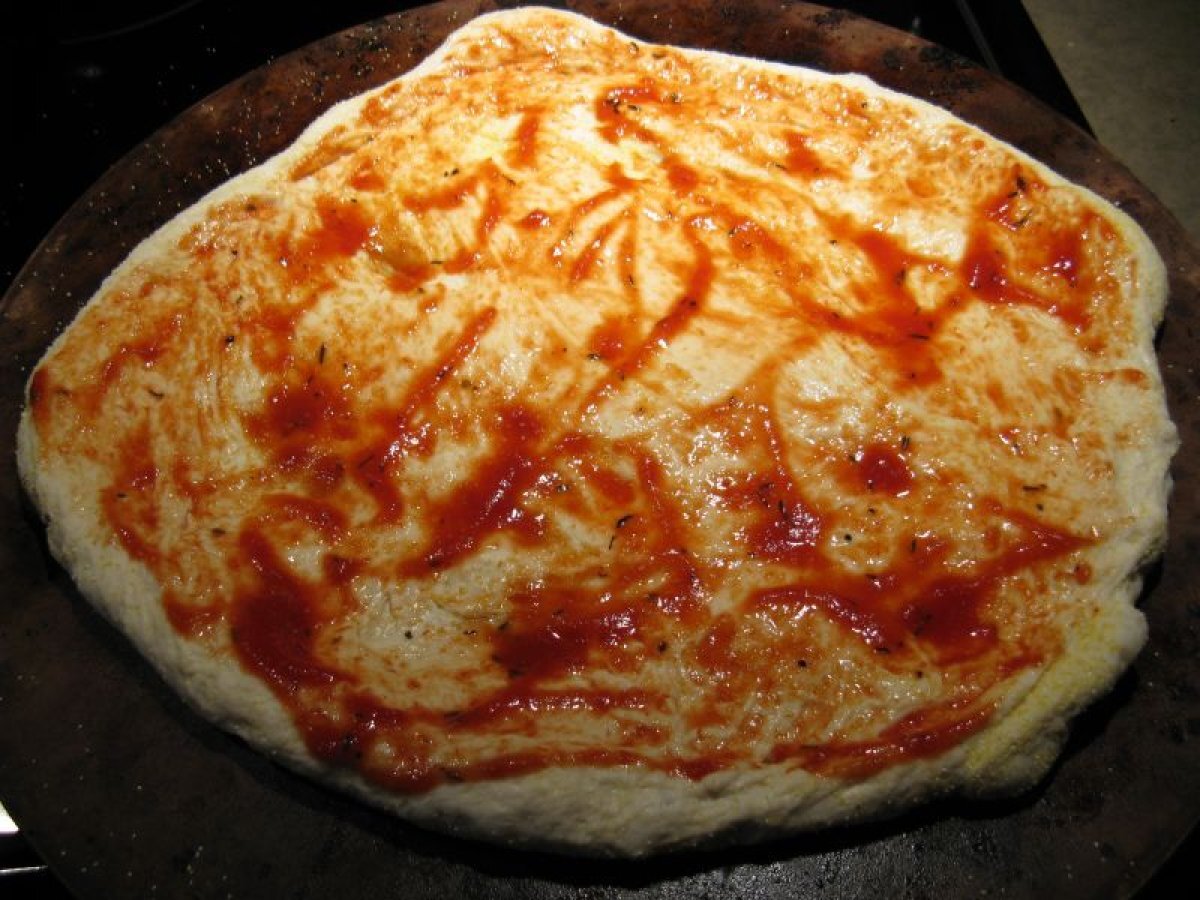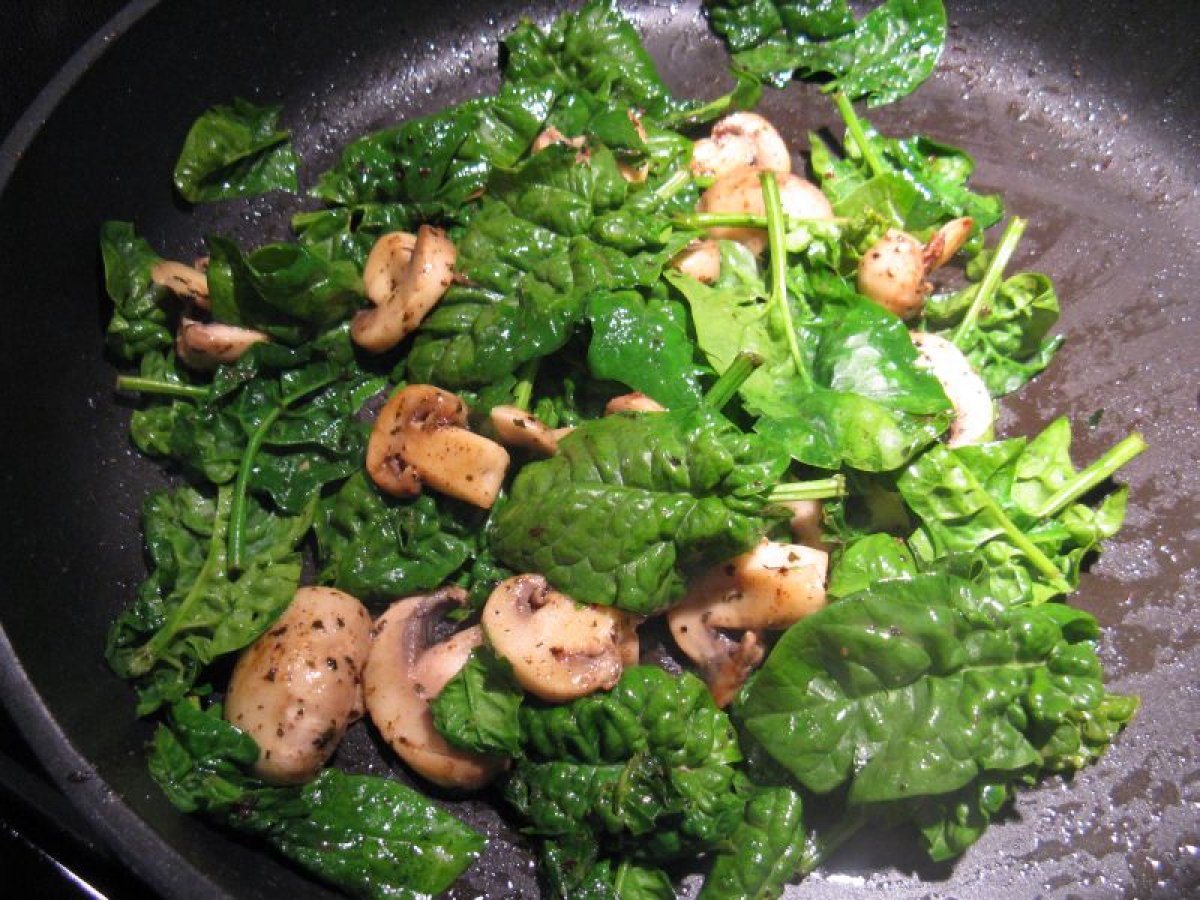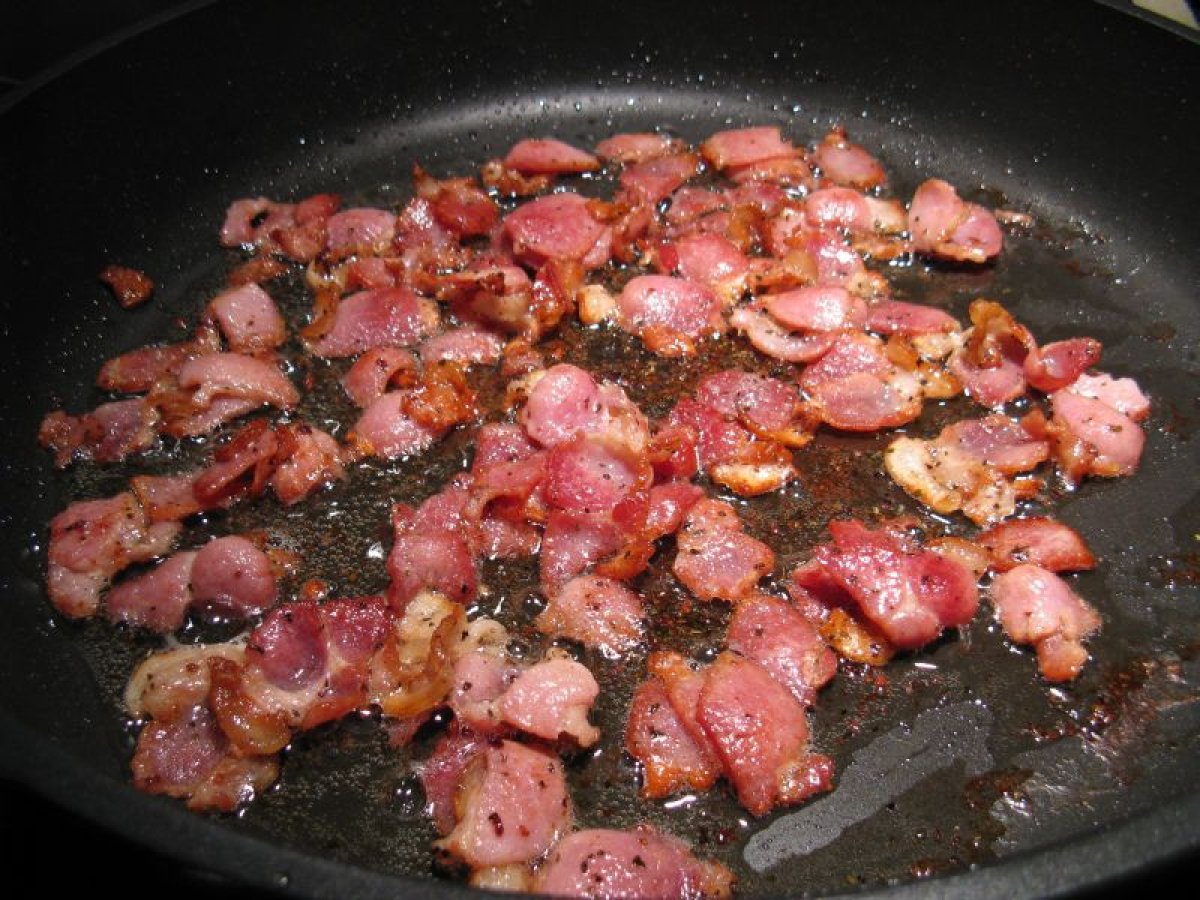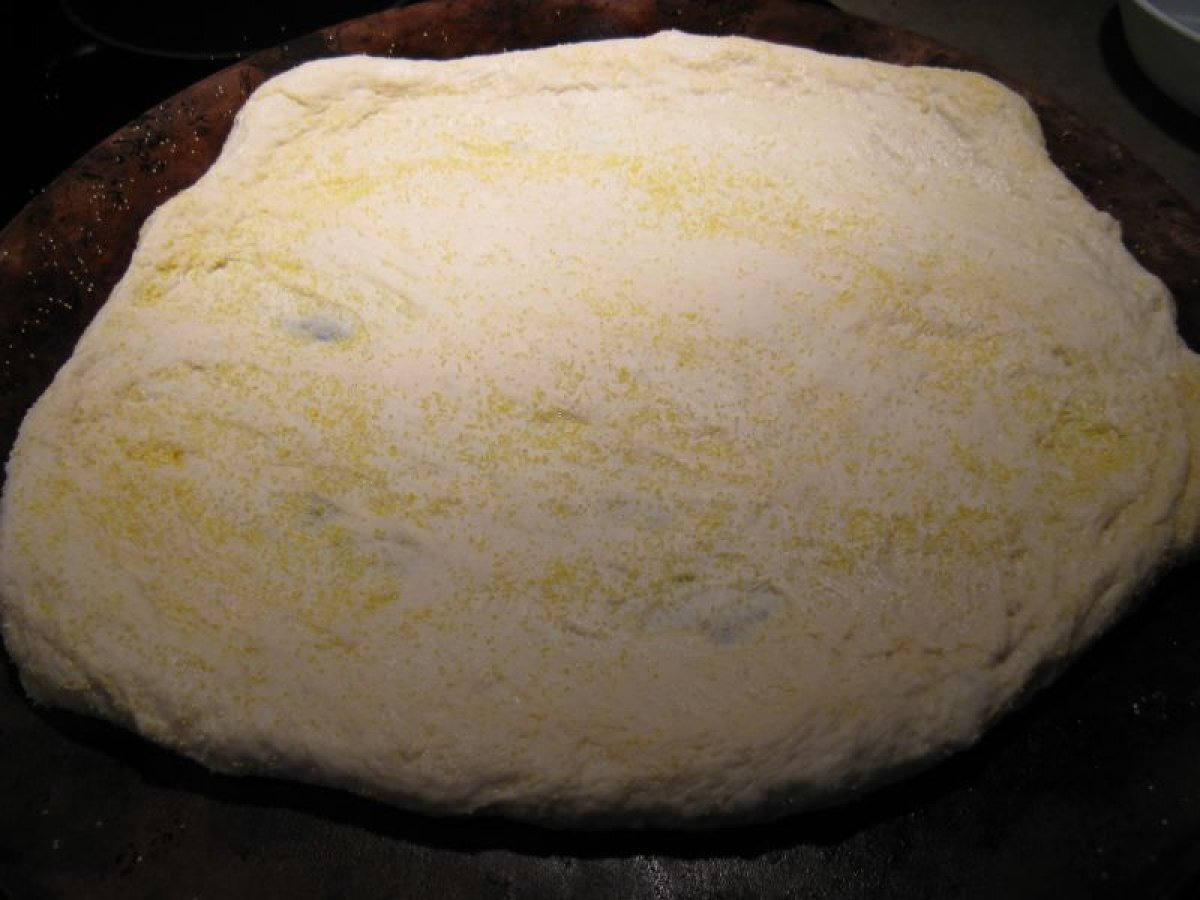 Questions:
Related recipes
Recipes