Mango Chiffon Cake
Since I have some mango juice in the fridge I try on making this mango chiffon cake. The flavour is not so obvious and will be better if I add in mango flesh as well. Well is pretty hard to get fresh mango as now is not the season. Anyway I still like this not so mango chiffon cake :D
Ingredients:
(A)
4 egg yolks
20g sugar
1/4 tsp salt
40g vegetable oil
140ml mango juice
(B)
100g cake flour or low protein flour
1 tbsp custard powder
1/2 tsp baking powder
(C)
5 egg whites
50g sugar
Methods:
1. Pour egg yolks and sugar in a bowl. Whisk till sugar dissolves.
2. Add the remaining ingredients in (A) into the bowl. Stir well.
3. Fold in sifted flour and baking powder. Mix till smooth.
4. In another bowl, whisk the egg whites till frothy. Add sugar gradually and beat till stiff.
5. Fold in 1/3 of the whites into the yolk mixture till well incorporated. Pour in the remaining egg whites and fold gently till well combined.
6. Pour into 22 cm chiffon mould. Bake at 160C for 45 minutes.
7. Immediately invert it after removal from oven. Leave to cool. When cake is cold, remove from mould.
You may like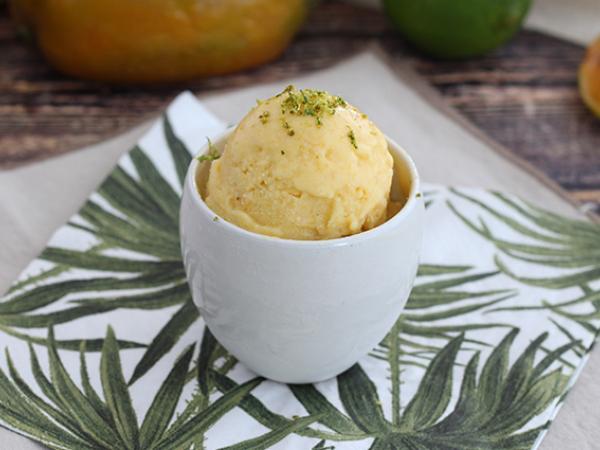 Recipes
Related articles