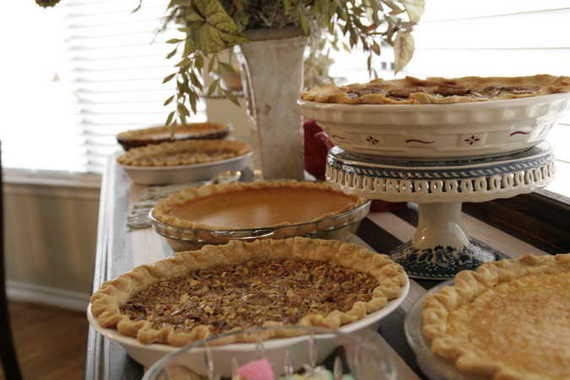 As you can see (this picture was taken two Thanksgivings ago, at my house), desserts are a BIG deal at Thanksgiving in my family. Big. My mom usually makes about six (or more!) different pies. Yes, six. Two pumpkin, two pecan and most importantly, two buttermilk. Not that the other dishes aren't important…it's just the pies I tend to start craving a month before Thanksgiving. So, I thought it might be fun to give you a list of my best, most favorite Thanksgiving-inspired desserts. Some of you out there may still be looking for good ideas for your own Thanksgiving tables and I'd love to help out! These recipes are all extremely quick and easy and use ingredients you probably already have in your pantry! Here we go!
Pumpkin and Maple Gingerbread Bundt- incredibly moist and full of great flavors!
All-In-One Holiday Bundt Cake – pumpkin, fresh cranberries, apples and pecans…this cake literally has it all and it's wonderful! Great at breakfast, too!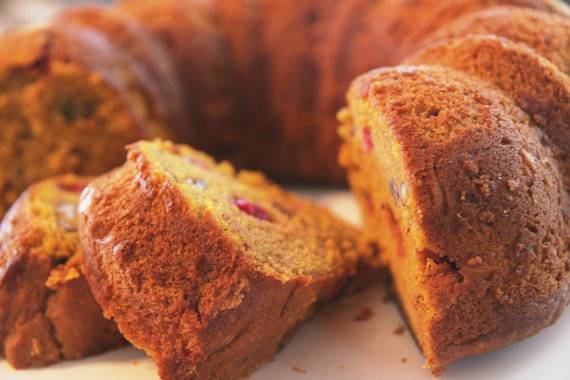 Thanksgiving Two-fer Pie – Dorie Greenspan's brilliant idea of mixing pumpkin pie and pecan pie to create one gooey, delicious, crunchy, spice-filled pie! Amazing!
Cranberry-Orange Bread – I make this pretty much every Thanksgiving, usually for breakfast the morning of. It's great with a cup of coffee!
(Low Fat and Low Sugar) No-Bake Turtle Pumpkin Pie – my Aunt Josie's recipe. Keep it as is for a fantastic low-sugar dessert (seriously- you'd never know!)  or make it with non sugar-free pudding and caramel for an indulgent treat! Seriously, seriously GOOD!
Caramelized Onion-Cranberry Tart with Bacon and Gorgonzola – this one actually doesn't count as a dessert, but I had to include it because it's so GOOD! A perfect compliment to your Thanksgiving meal- it's tart, crumbly, slightly sweet and full of so much amazing flavor! I LOVE this one!
Pumpkin Cranberry Walnut Bread – one of my favorite allrecipes.com recipes gets a teensy face-lift with cranberries and walnuts. Another great breakfast treat!
Buttermilk Pie – my great-grandmother's famous recipe. No one has ever been able to resist it. It's sweet, creamy, buttery and extremely rich. A Southern classic.
Vermont Spice Cake with Maple Cream Cheese Frosting – and finally, my favorite. This cake is not only impressive and gorgeous, it's insanely delicious. I adore the combination of the dense pumpkin cake with the cool maple cream cheese frosting…an absolute dream! This has quickly become one of the all-time most popular recipes on Sing For Your Supper! It won't disappoint!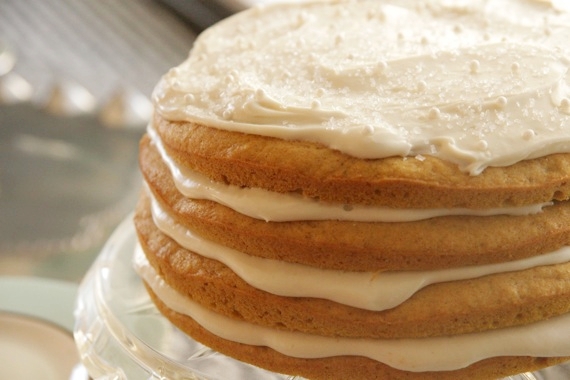 So there you have it- my very best Thanksgiving desserts! I hope you'll be able to find something you might like to add to your own Thanksgiving table this year! Happy Baking!